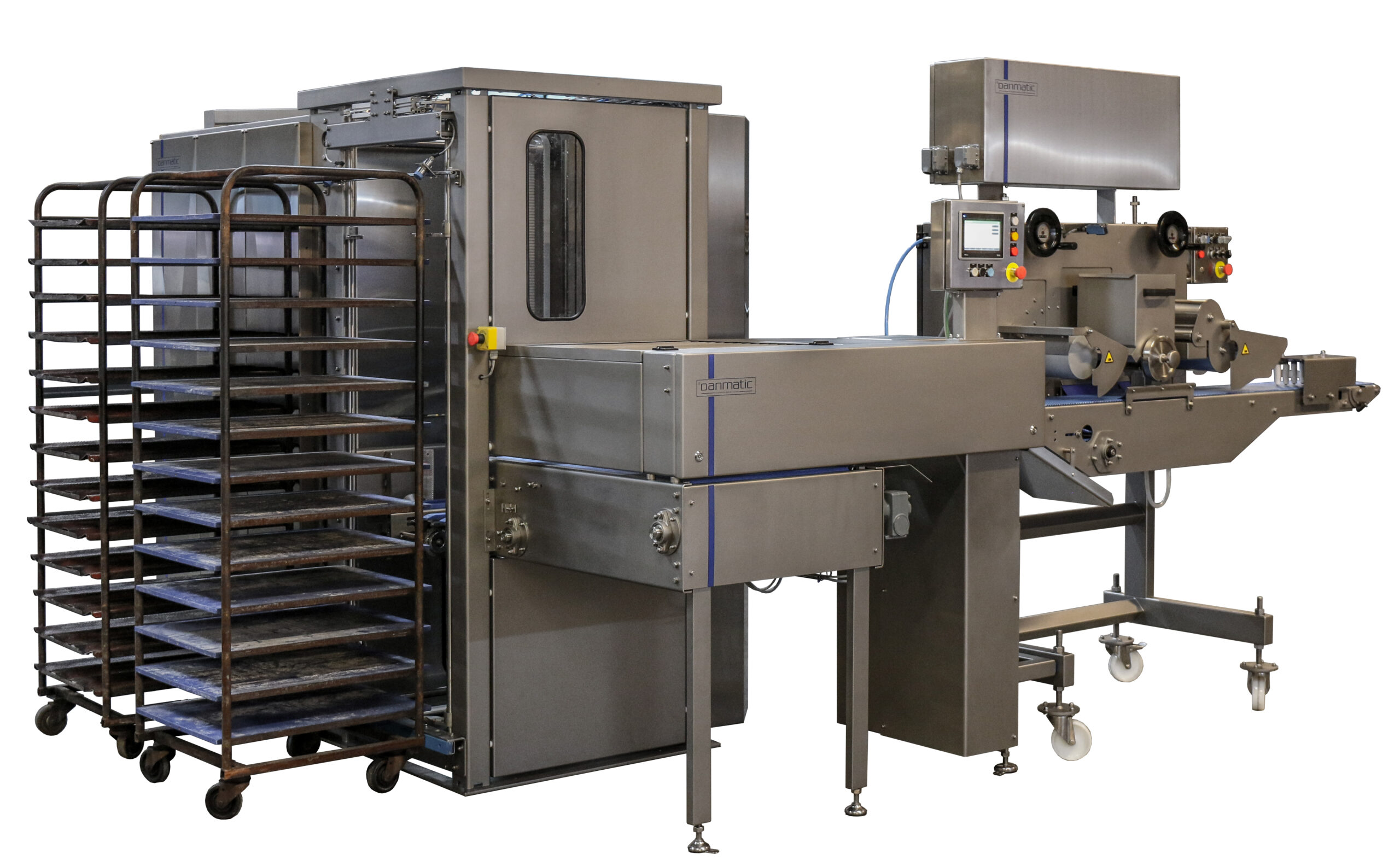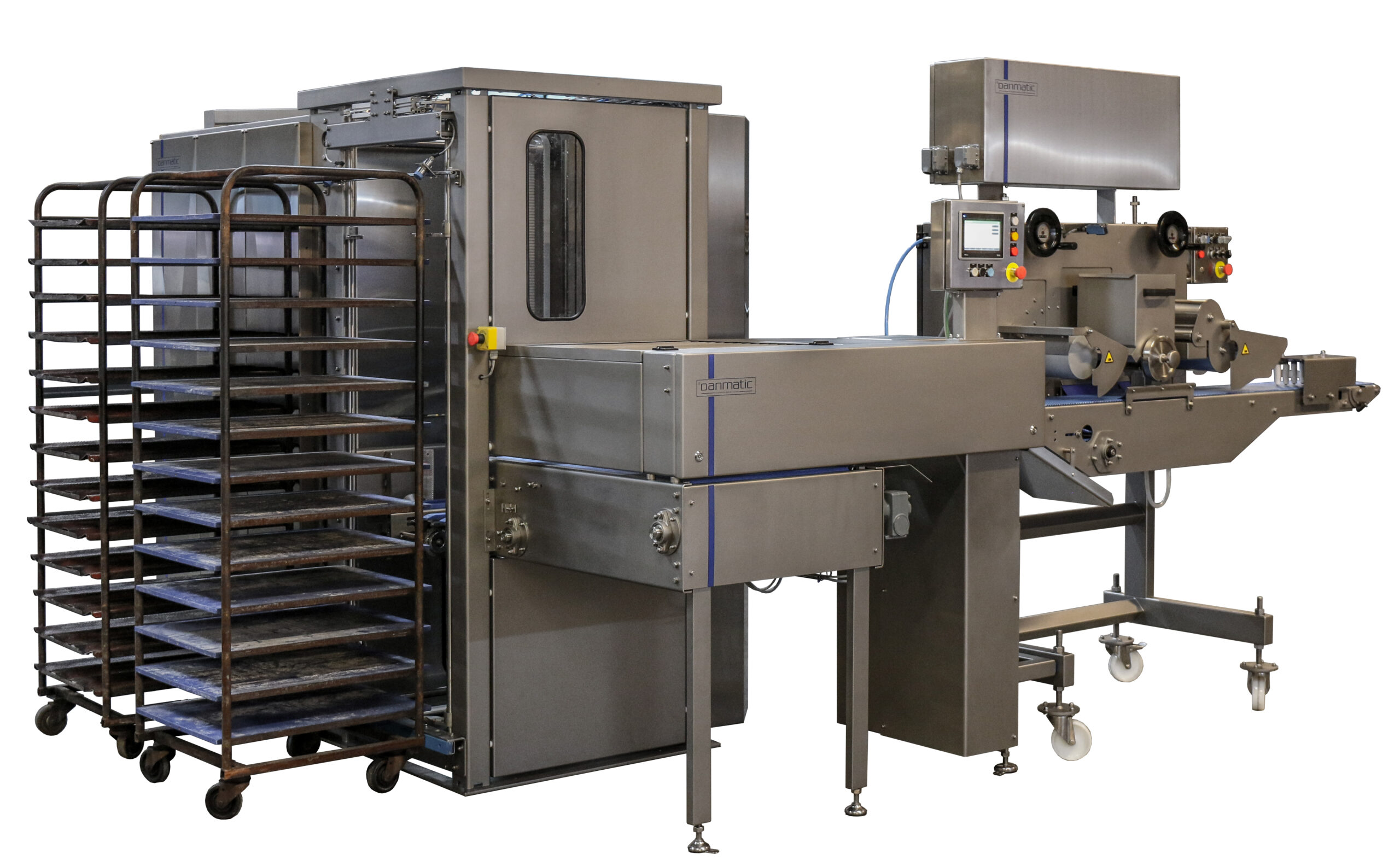 THS 250

Tray Handling System - Closed circuit

With Danmatic's THS 250 Tray handling System – closed circuit you have a compact and efficient system complete with Décor Unit 300ST, Angle transfer and automatic Tray handling. This system is an efficient as well as ergonomic choise for improving the working conditions for the personnel handling the products, straps and racks.

The products fall from a longmoulder onto the Danmatic Decor Unit where the products are moistened and seeded. Our unique design ensures that surplus topping can be easily collected and reused, as the belt remains dry throughout the process.

From the Décor Unit the products enter the first of two retracting belts. Here, a precise preset pattern is applied to the second retracting belt, perfectly arranging your products for placement onto baking trays or into panstraps. Each step is flawlessly executed, guaranteeing a uniform presentation.

After completion, the full tray is returned to its original position inside the rack and the system is ready for the next cycle.

This efficient and streamlined cycle continues until all trays in the rack are filled to perfection.
Technical data
The Décor Unit handles liquids with pH-value between 5 and 9.
The Décor Unit is a Stand Alone Unit operated via the panel (no touch panel)
Angle transfer and THS250 are controlled from a joint panel located on the Angle transfer
Capacity up to 250 trays/h
All is manufactured in stainless steel and food approved materials
Please contact

us

Please call us or send your general inquiries.

+45 8725 9800

danmatic@danmatic.dk