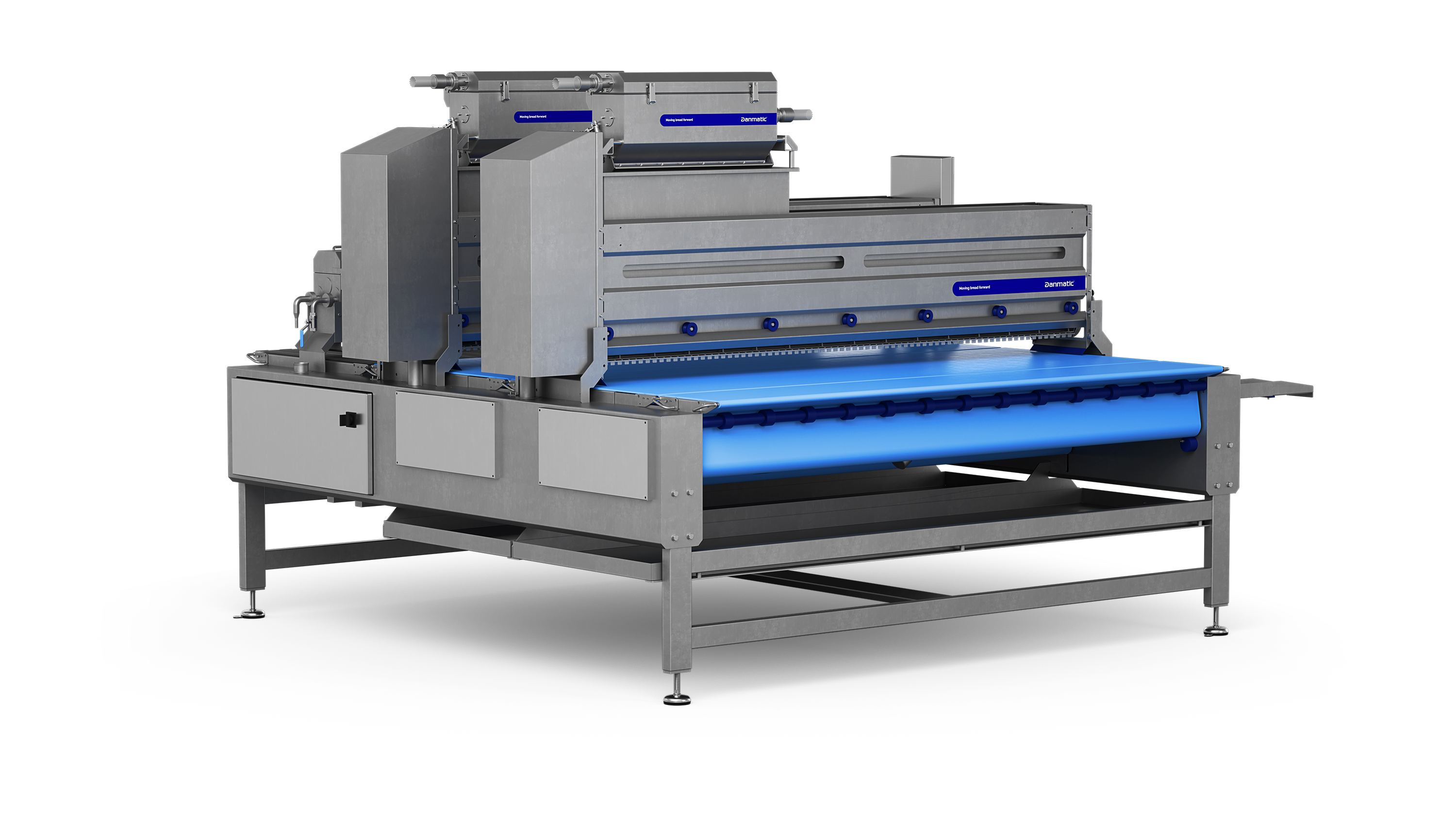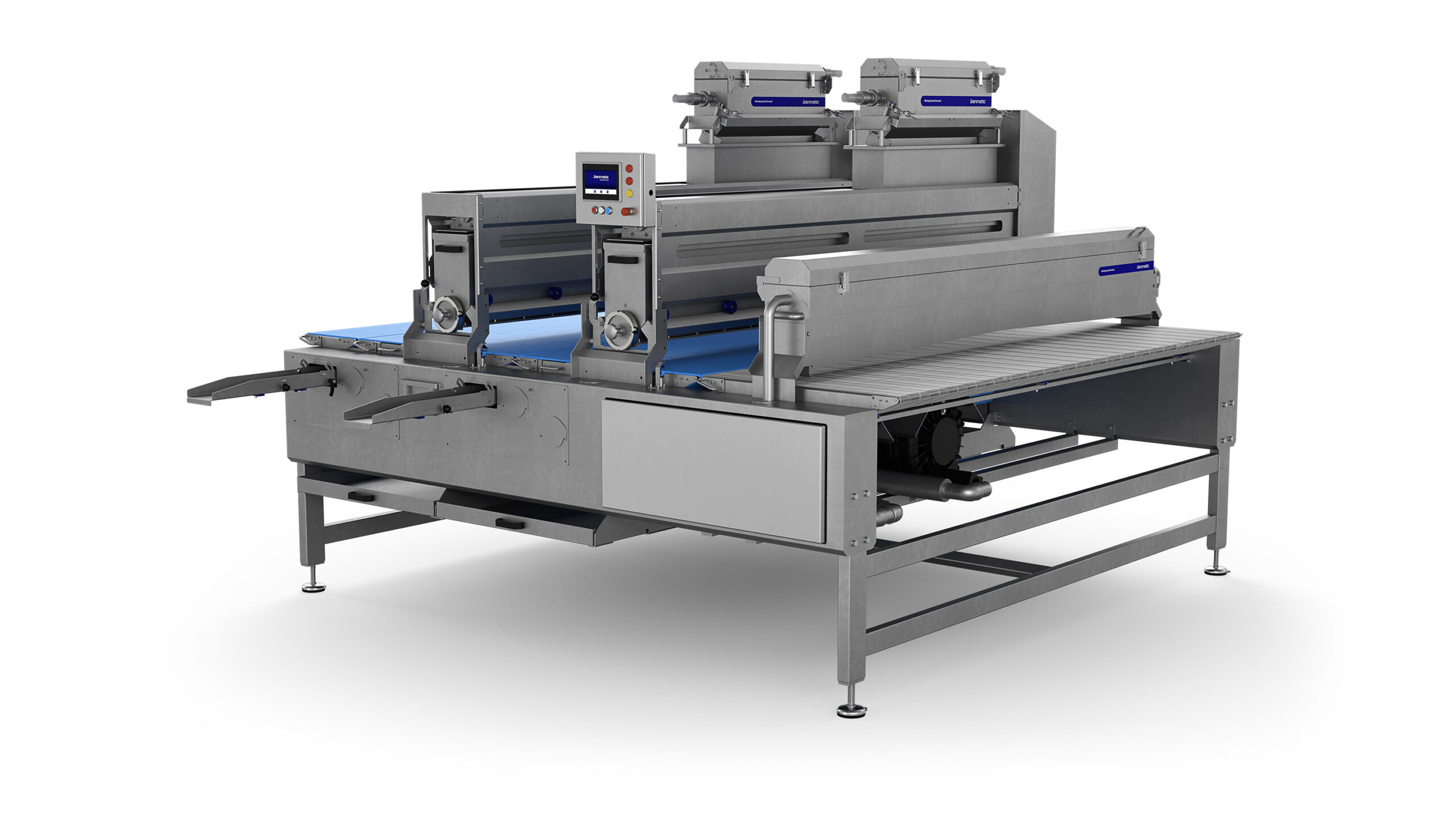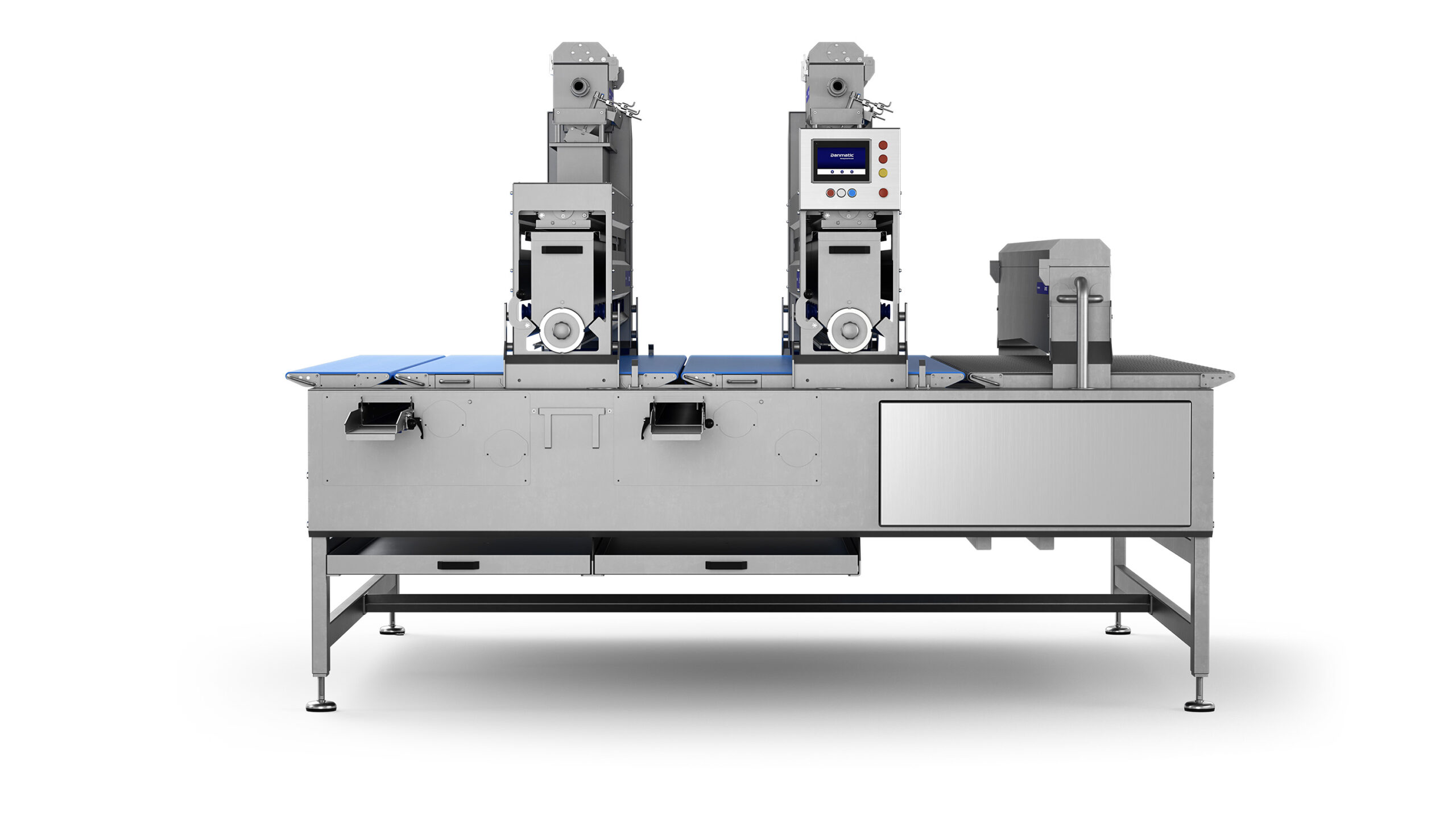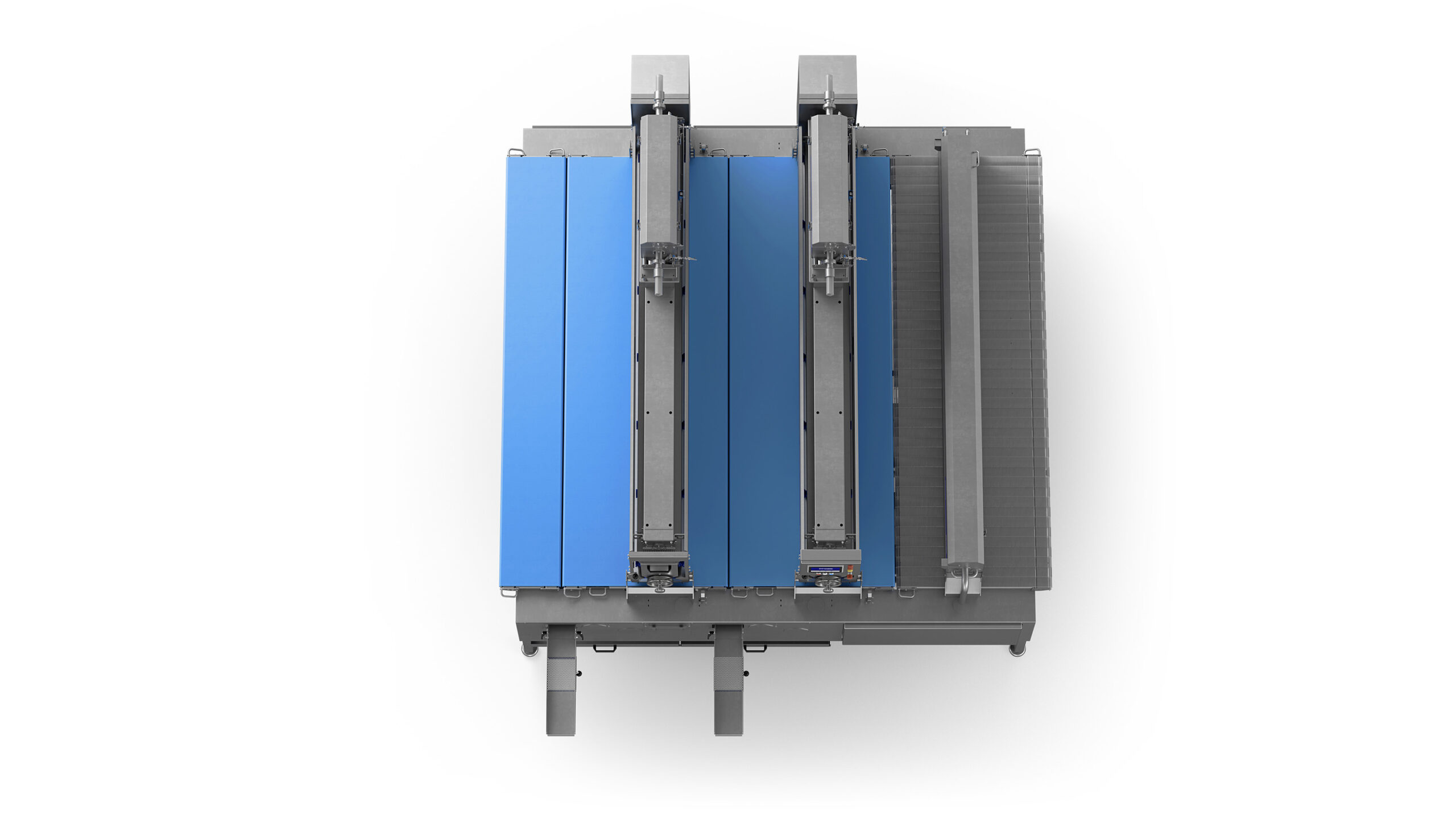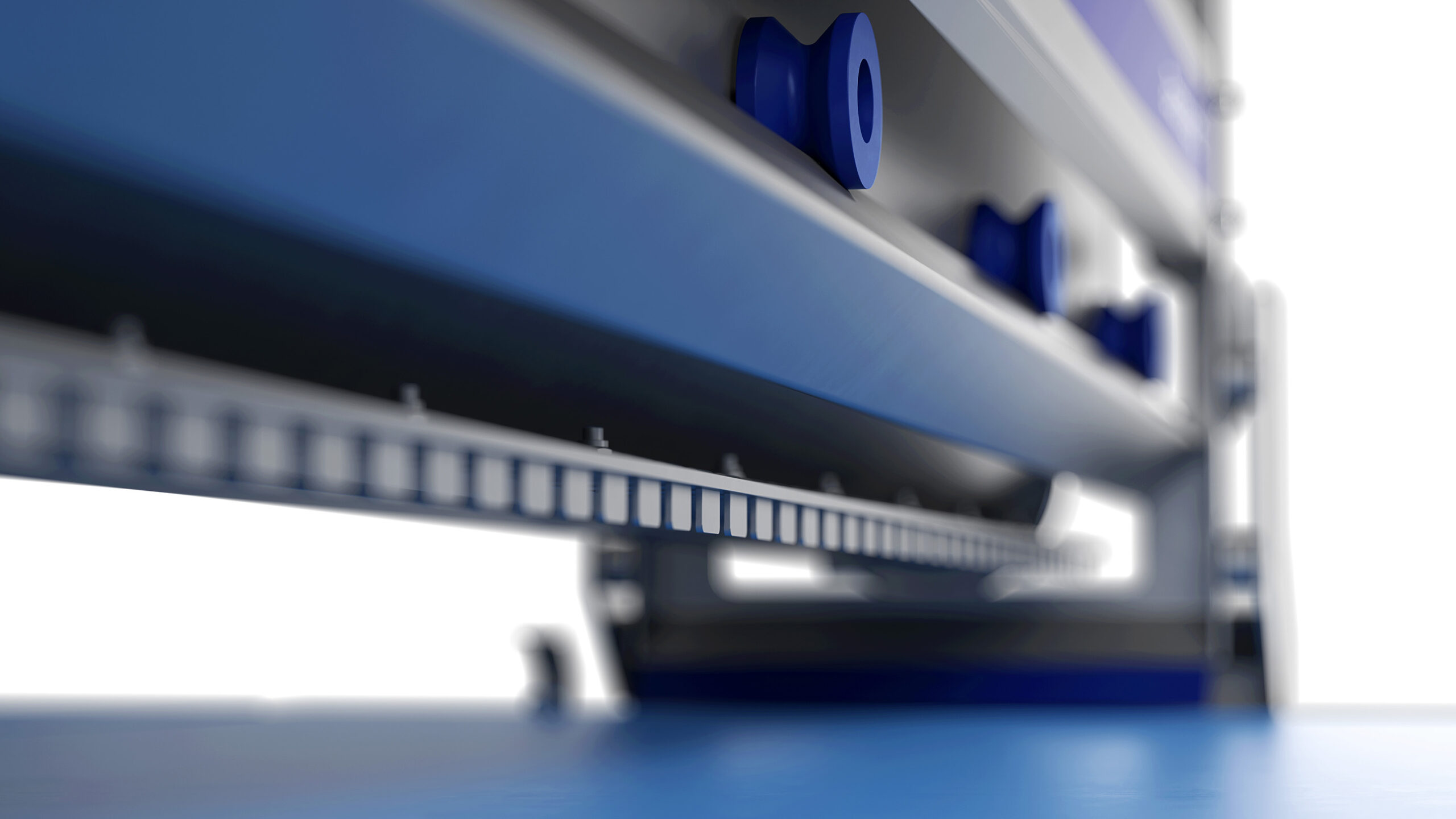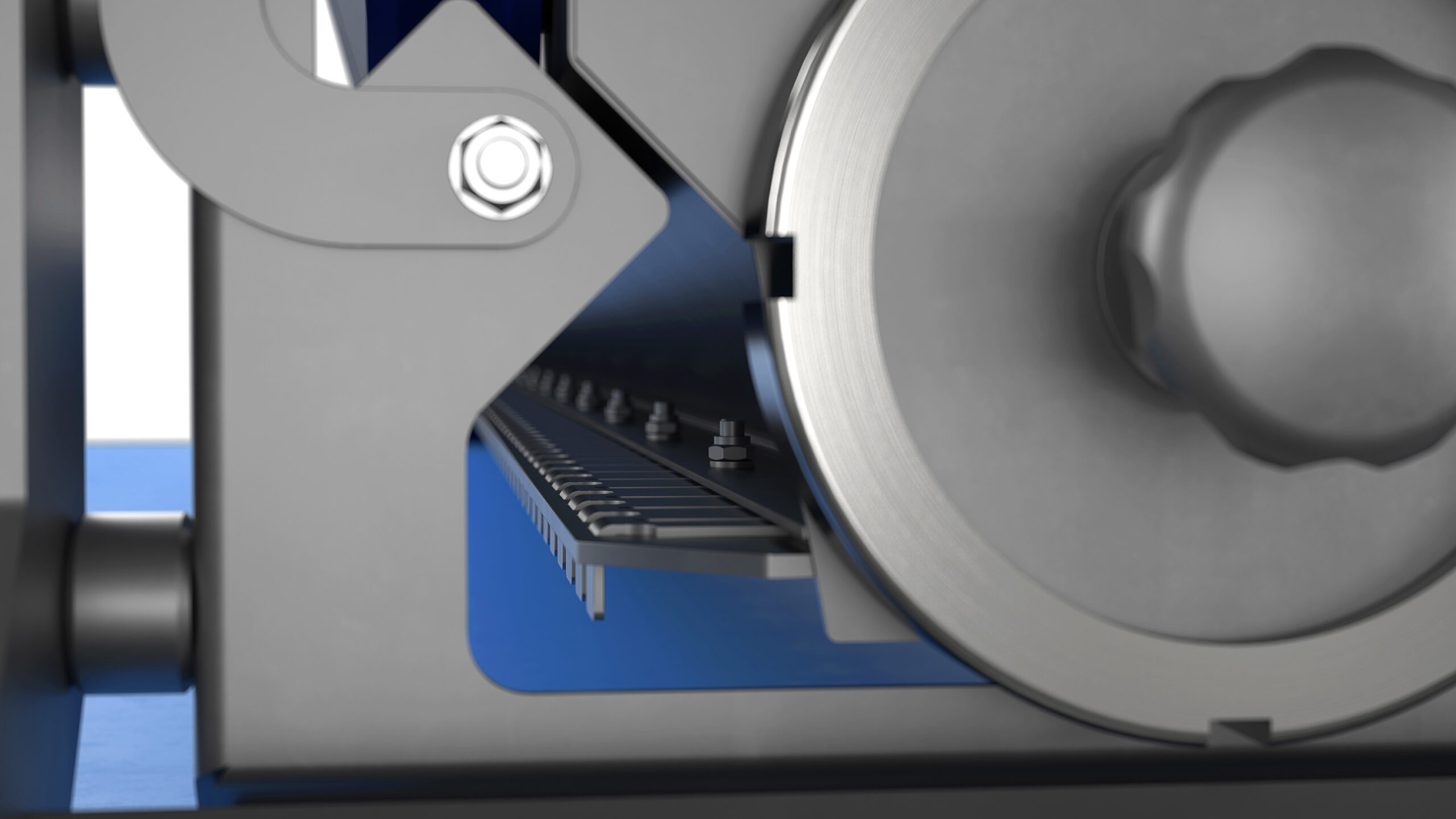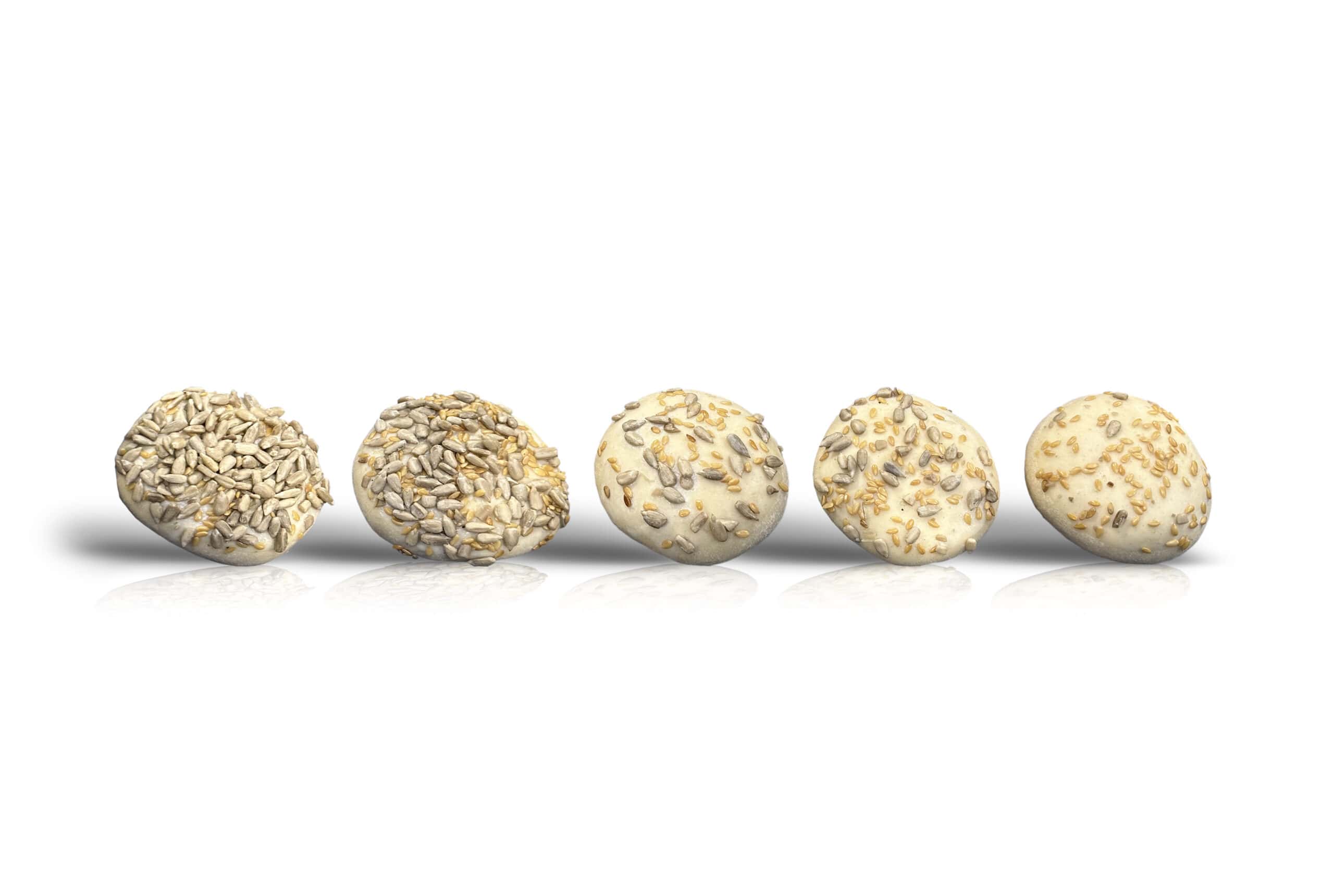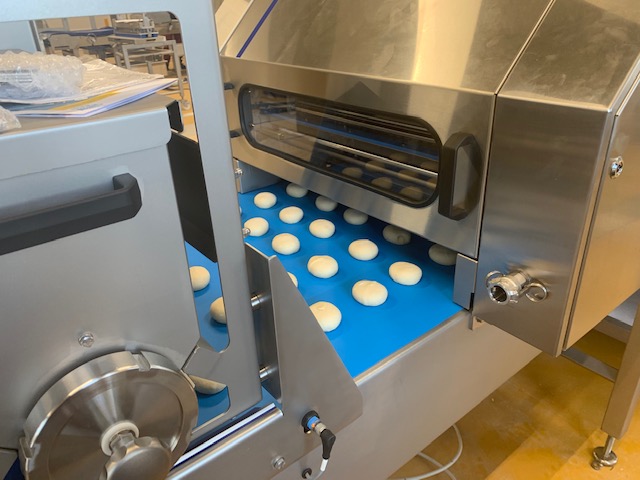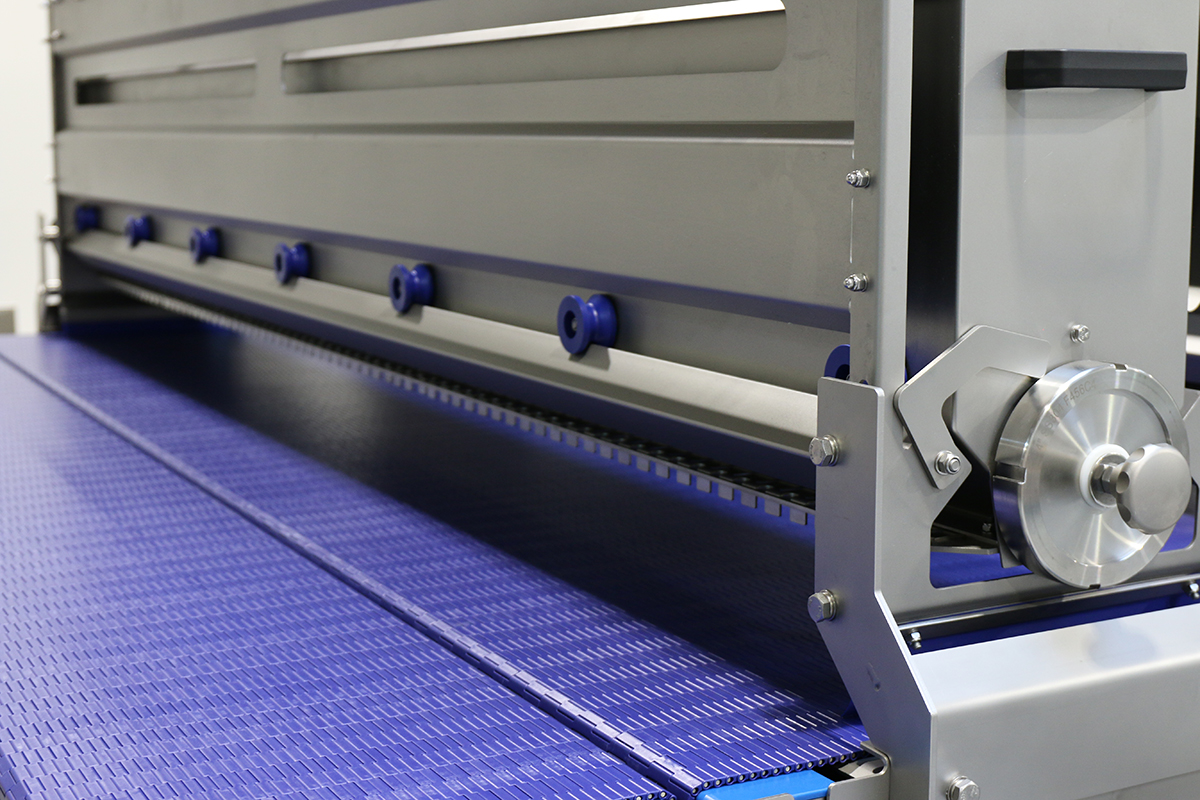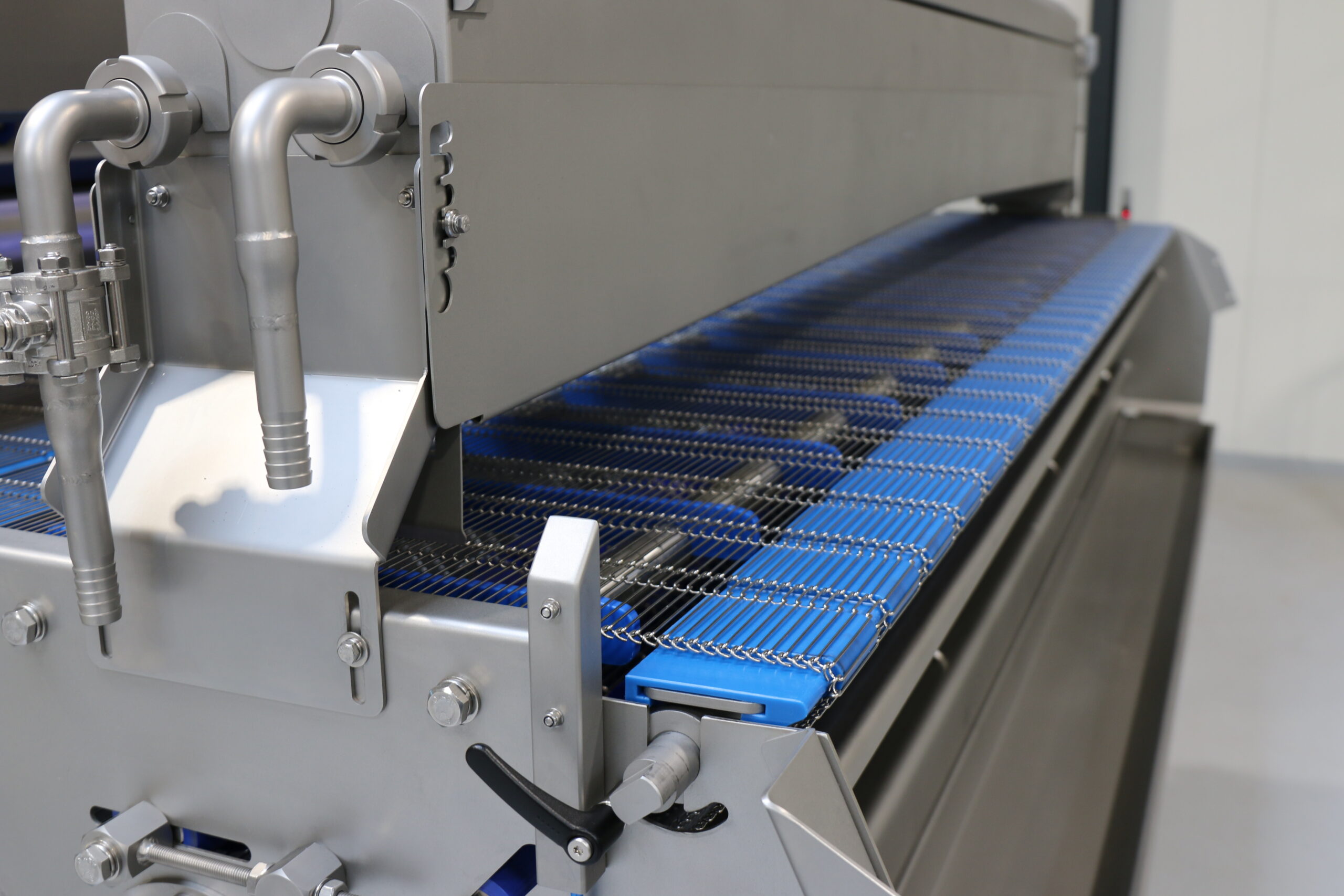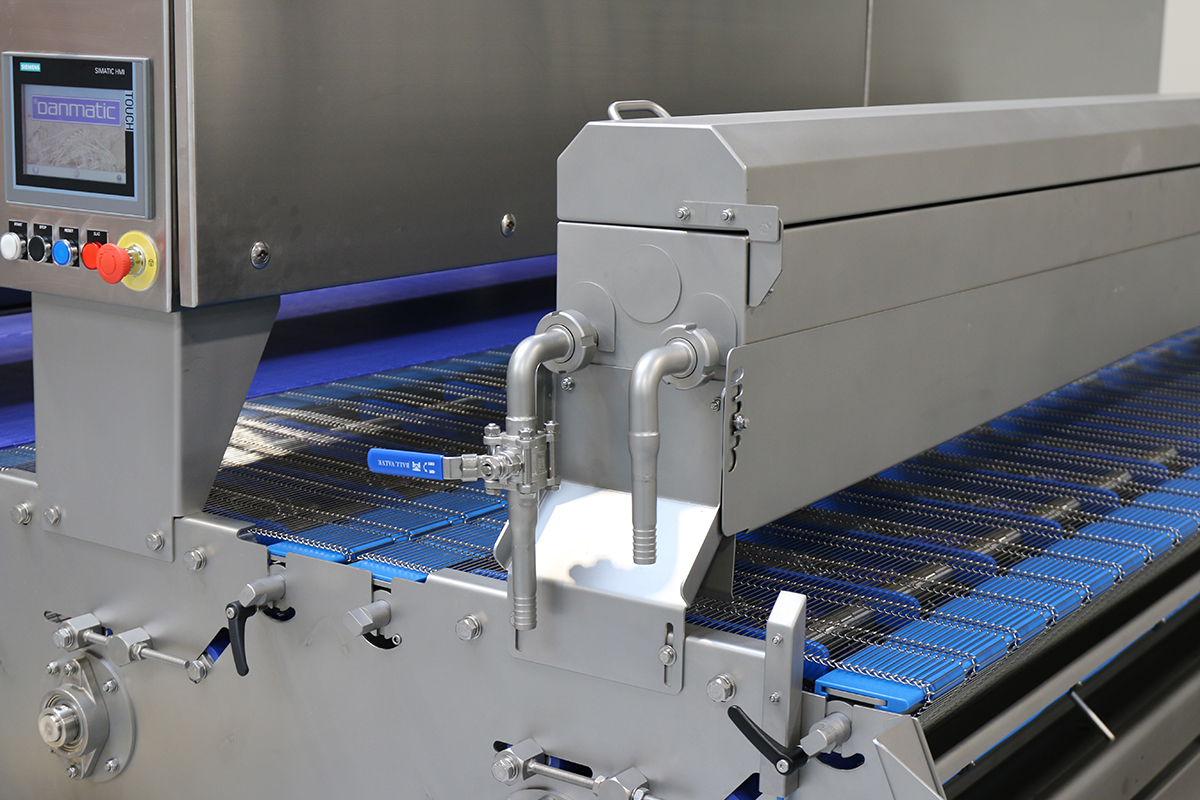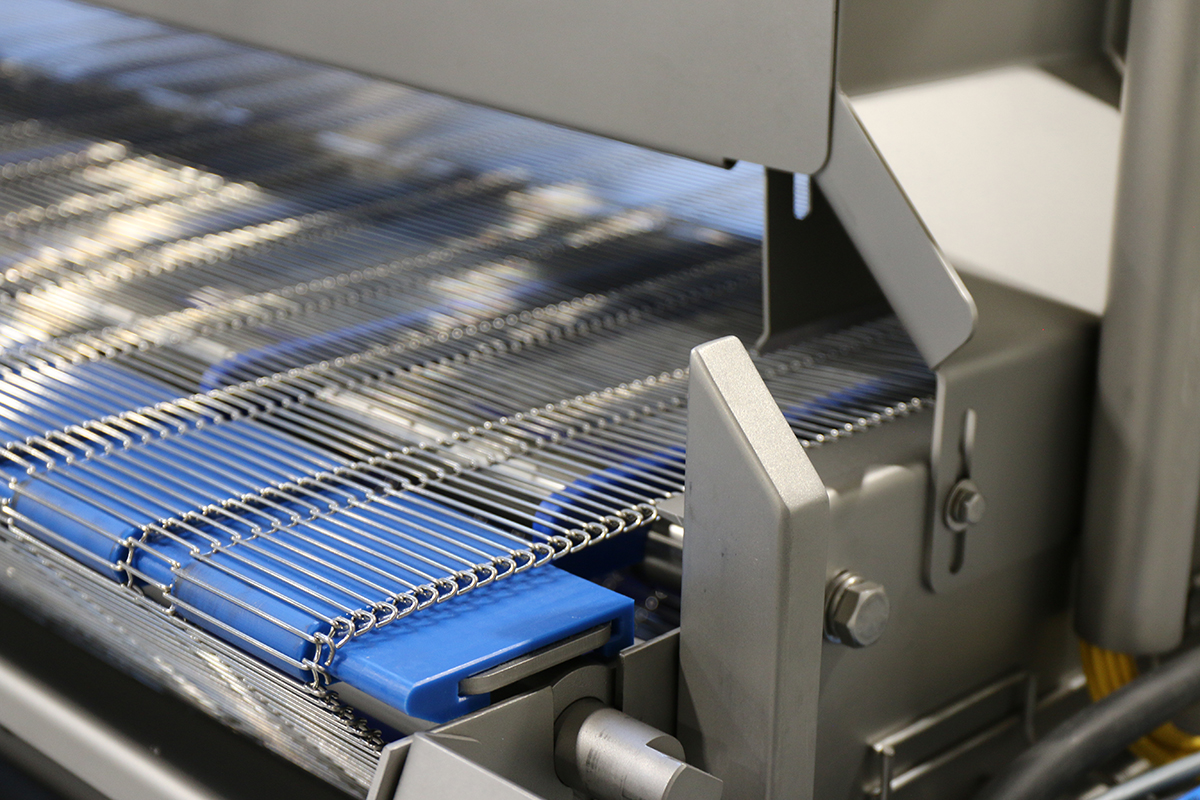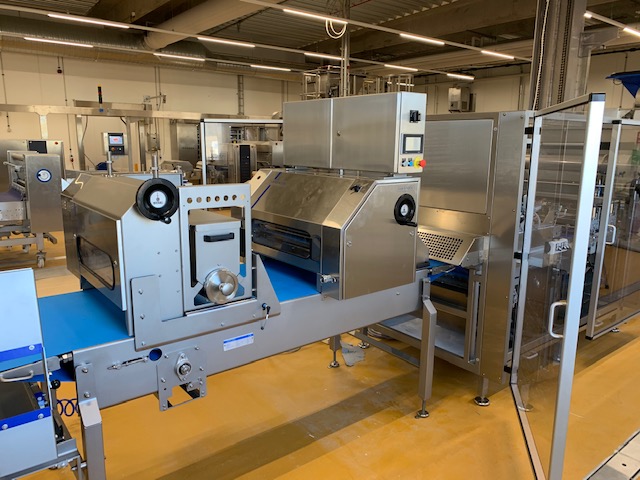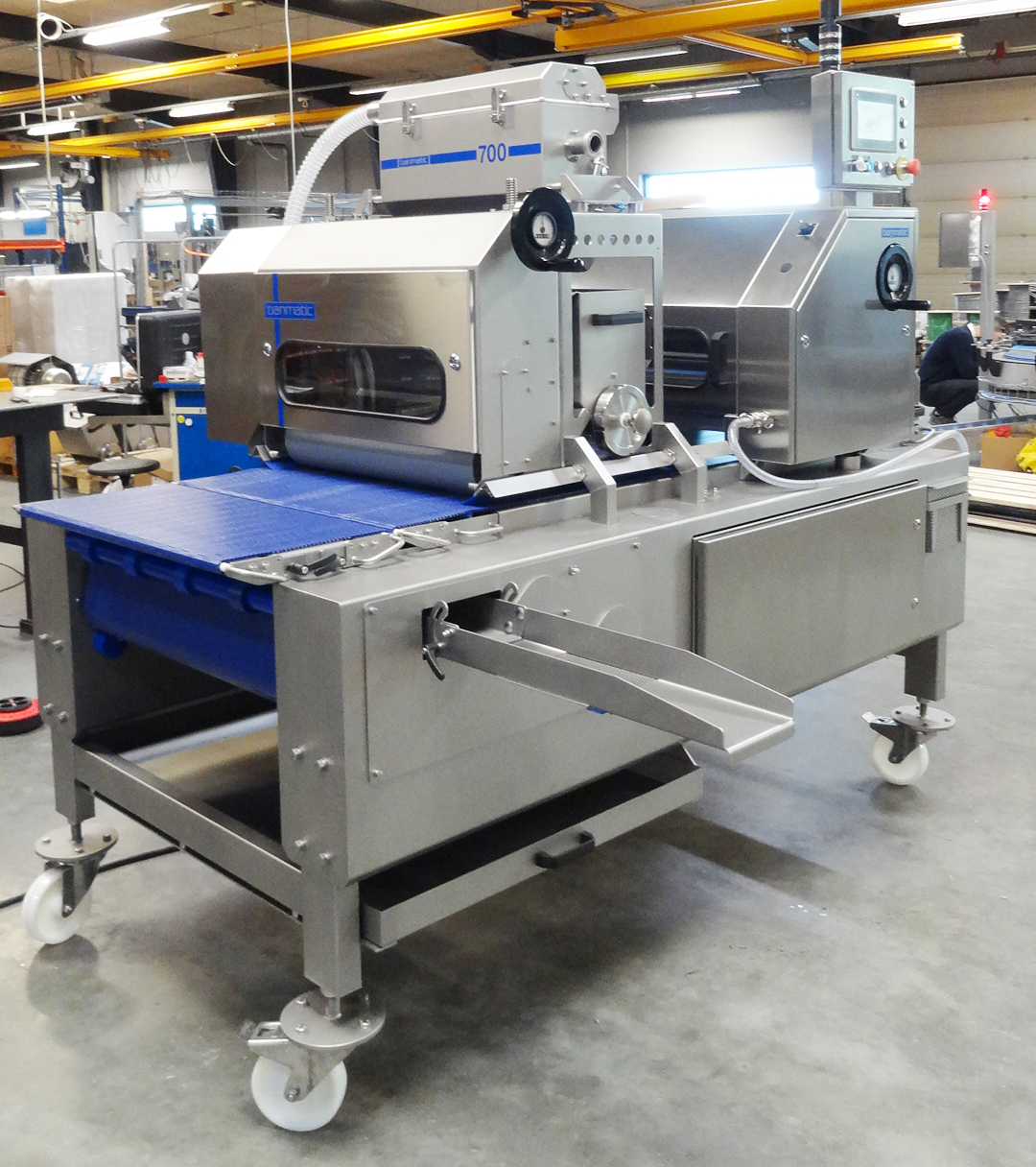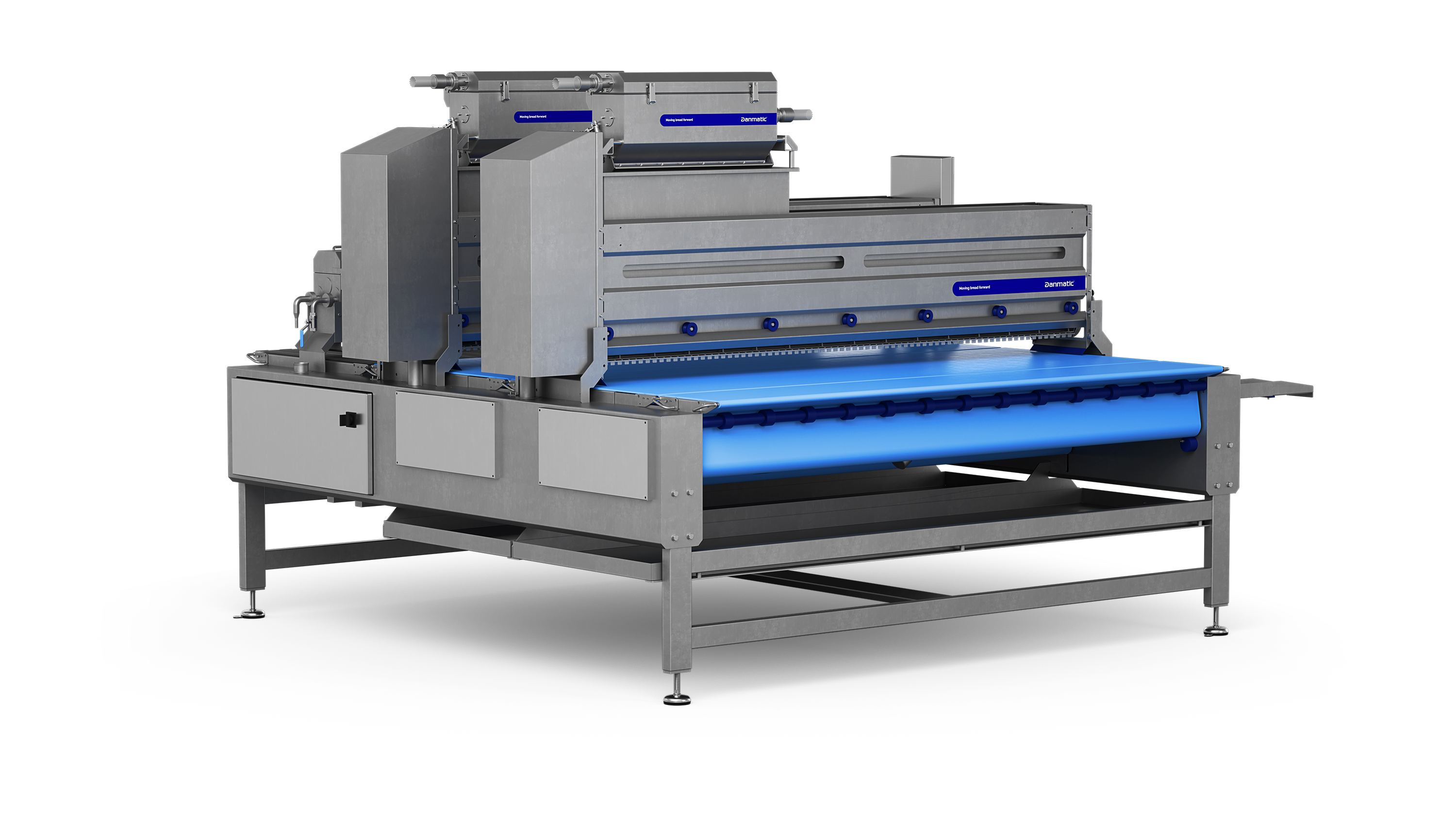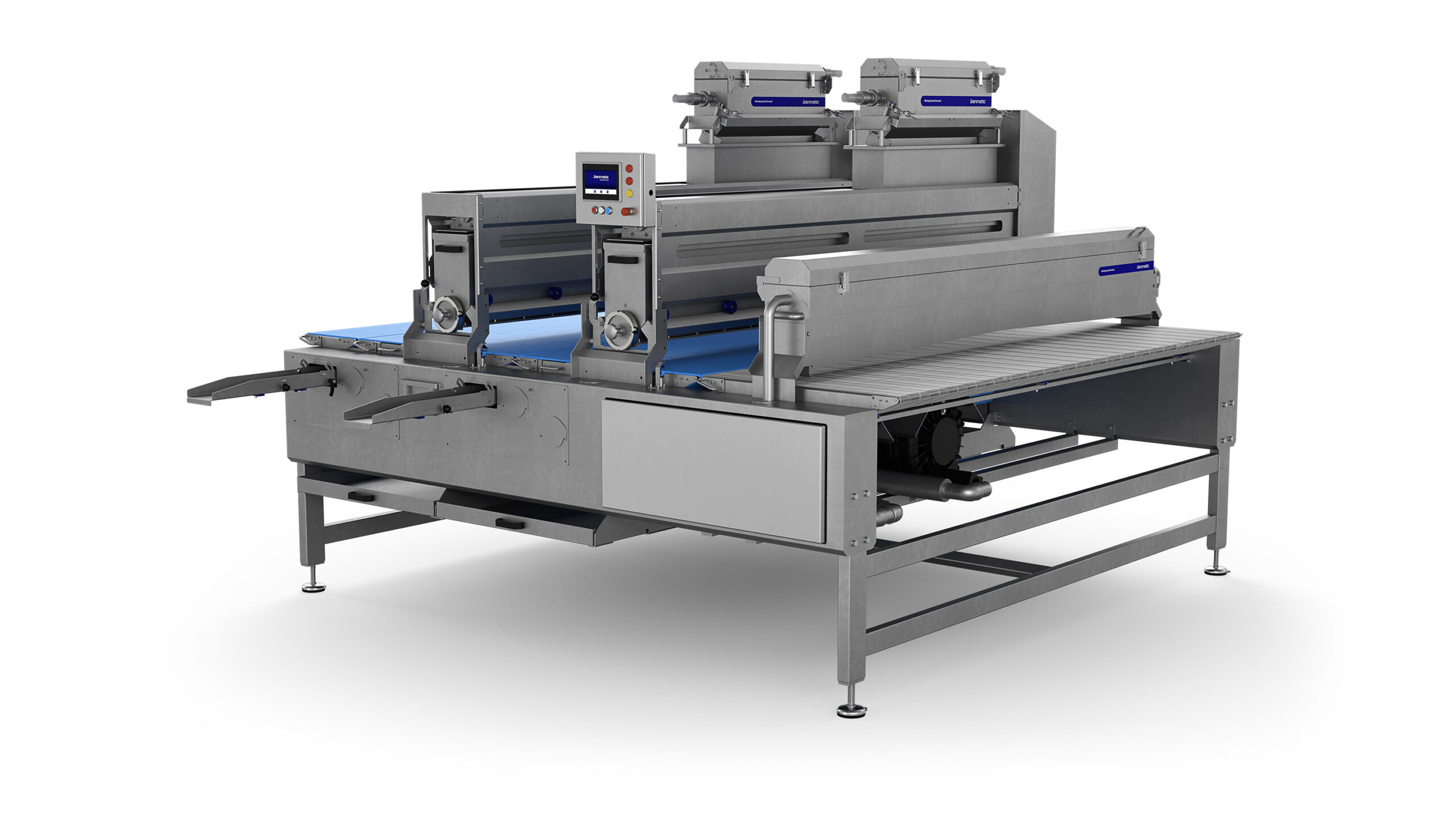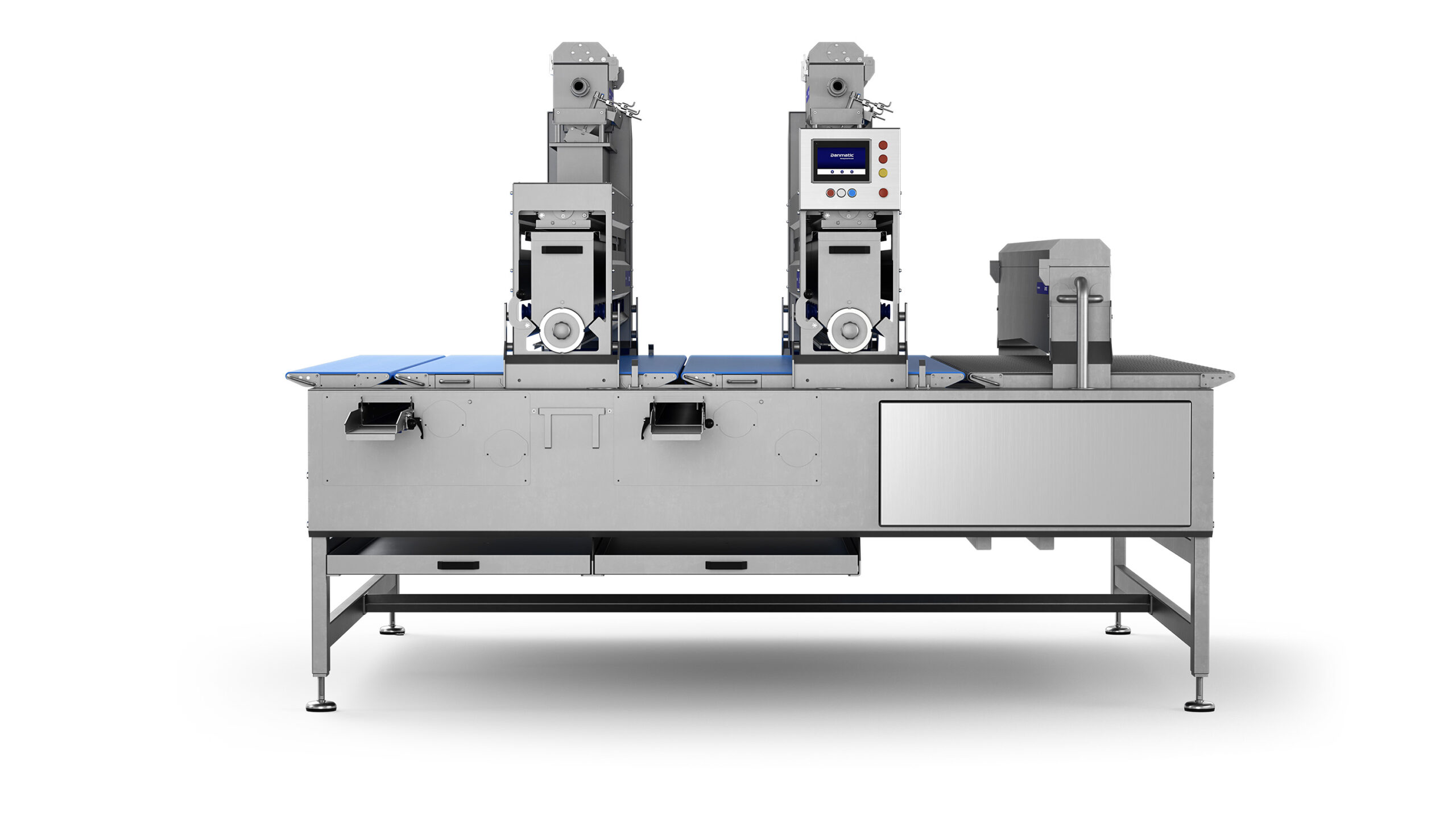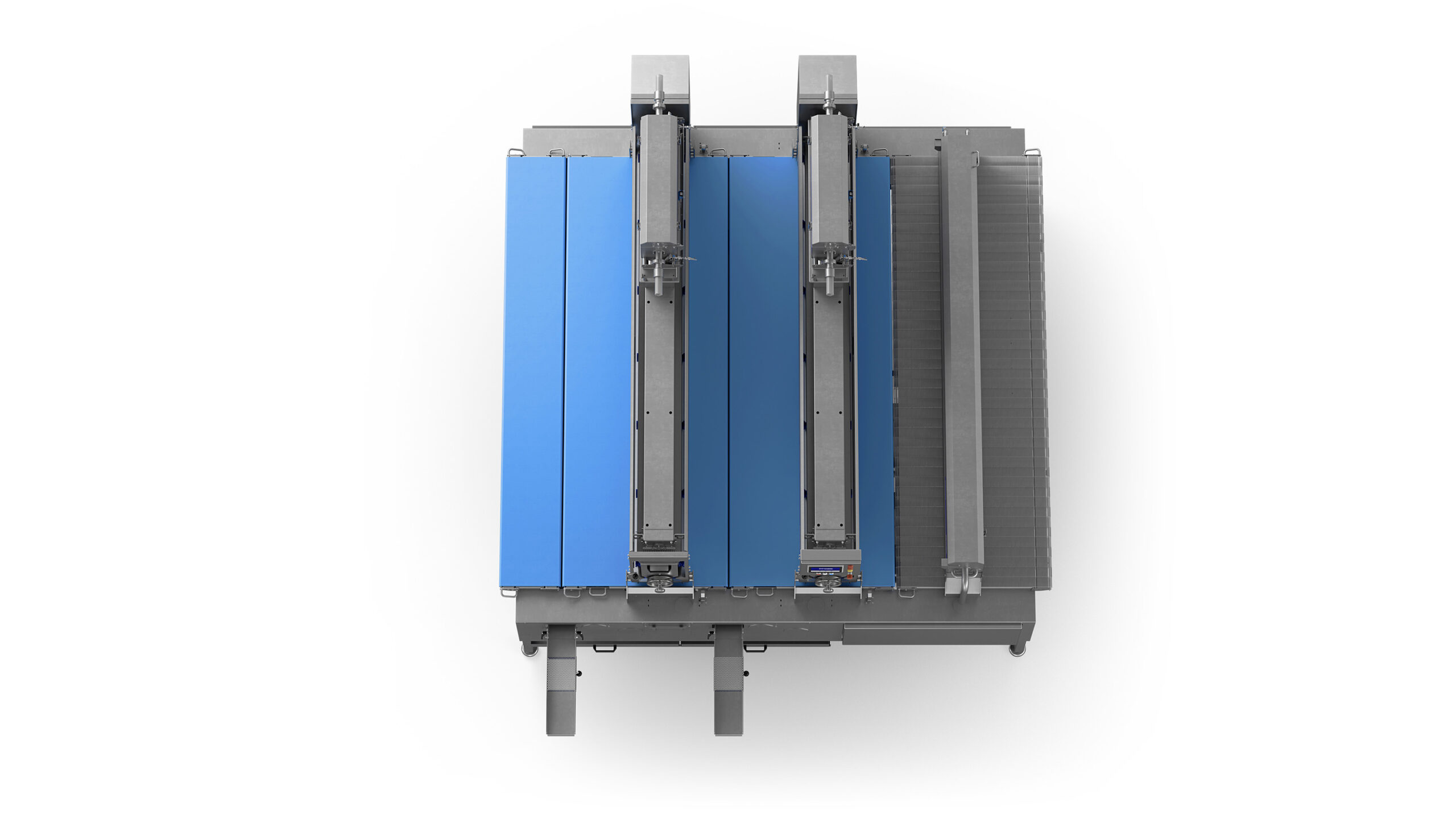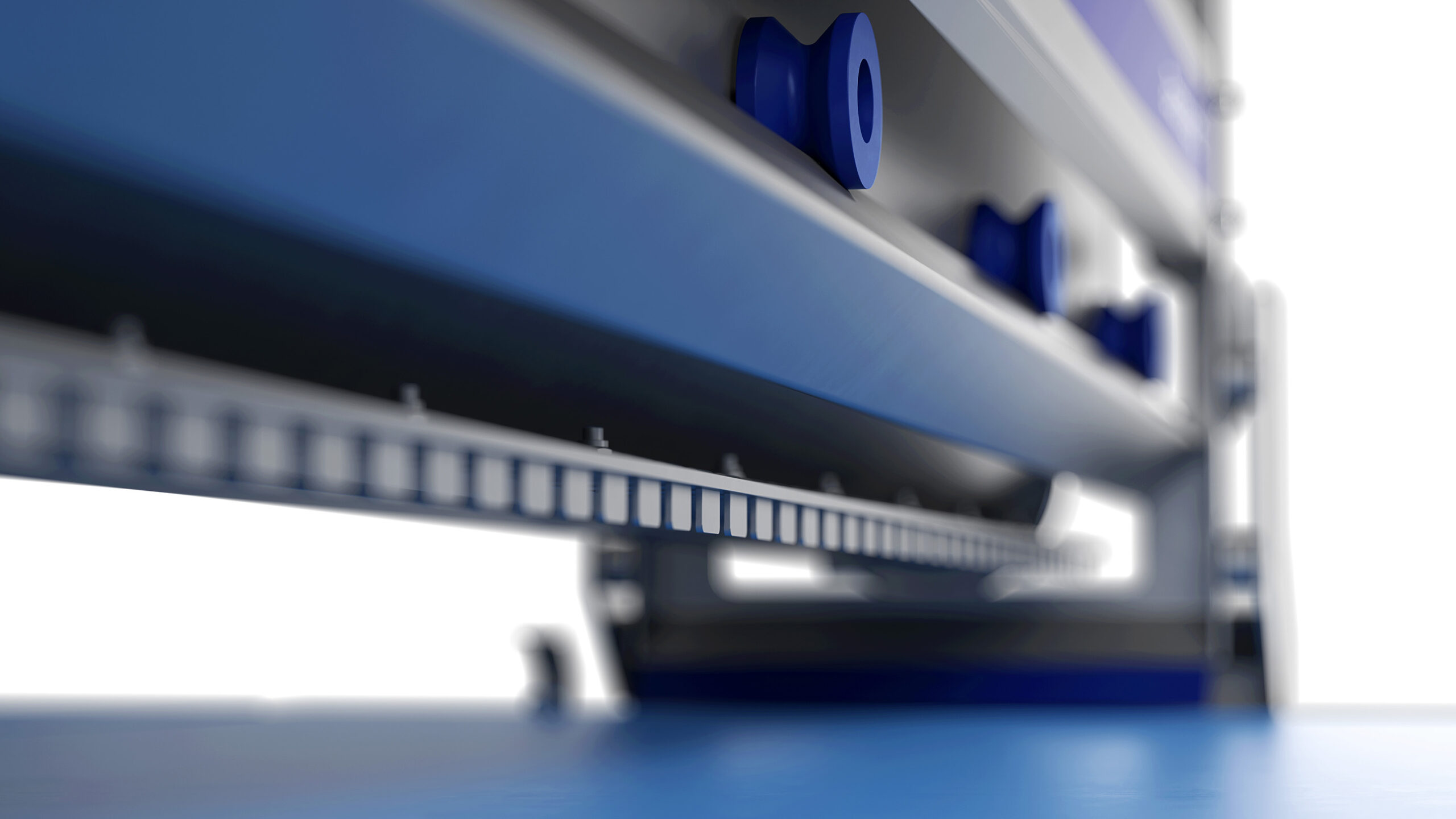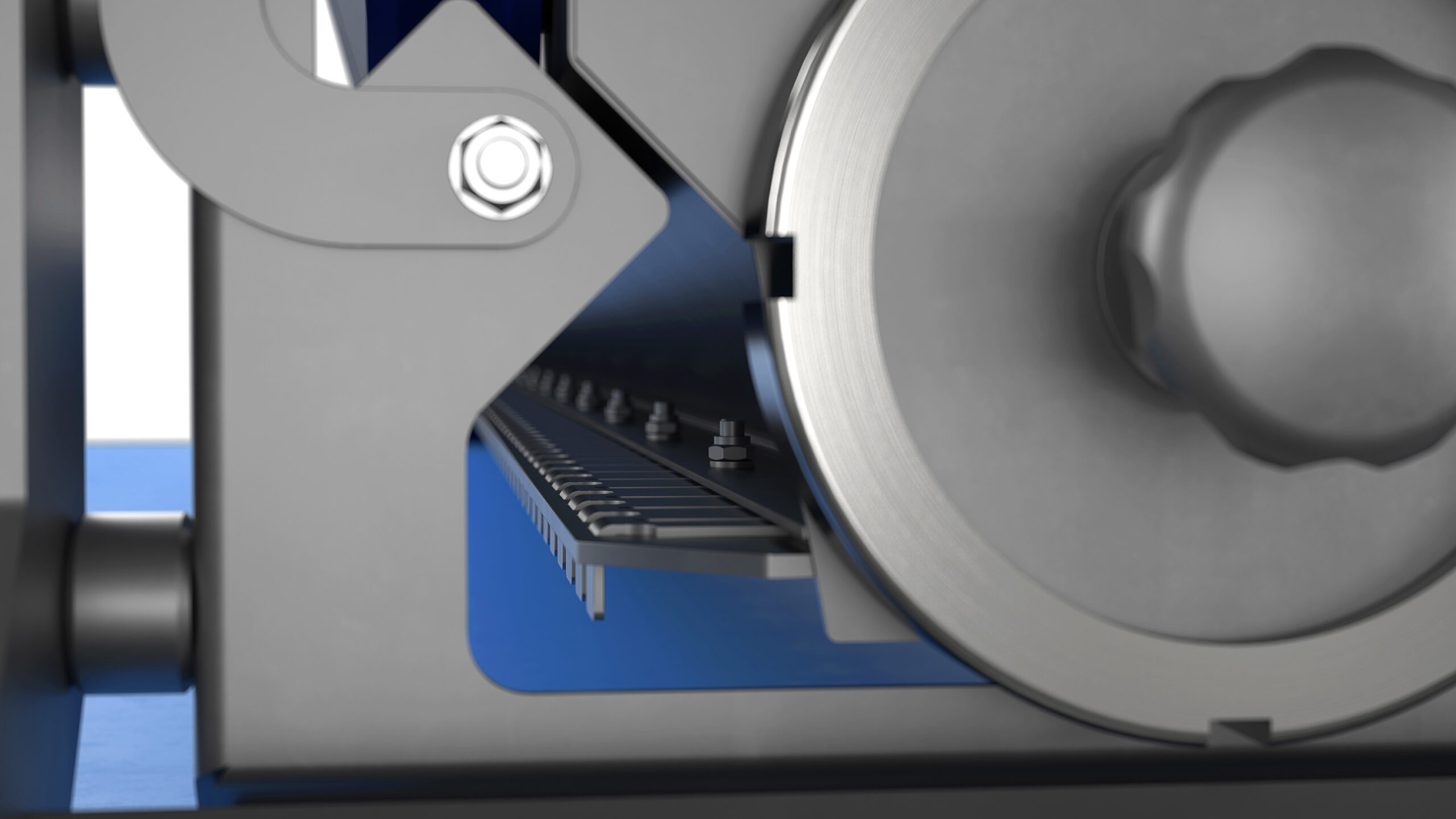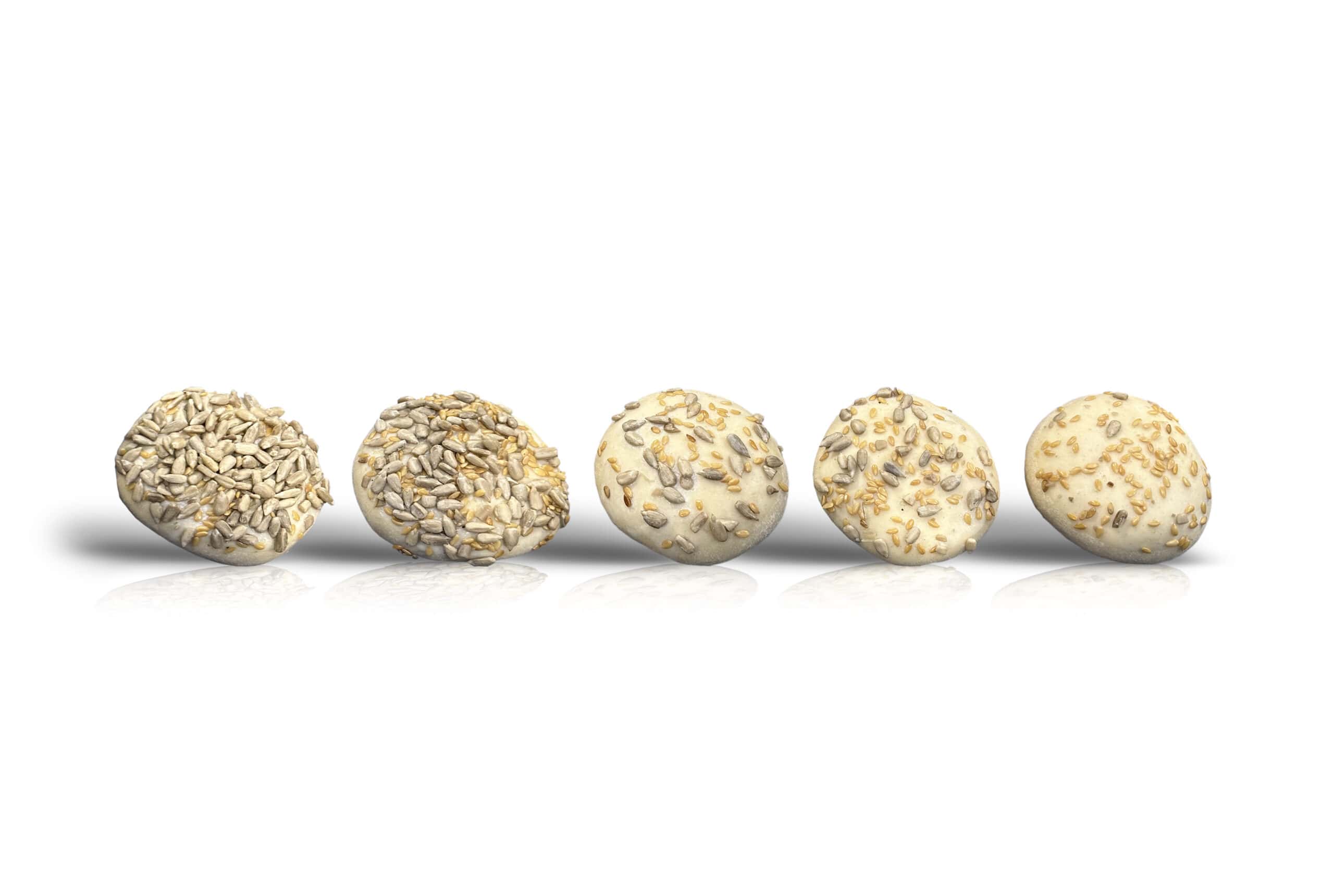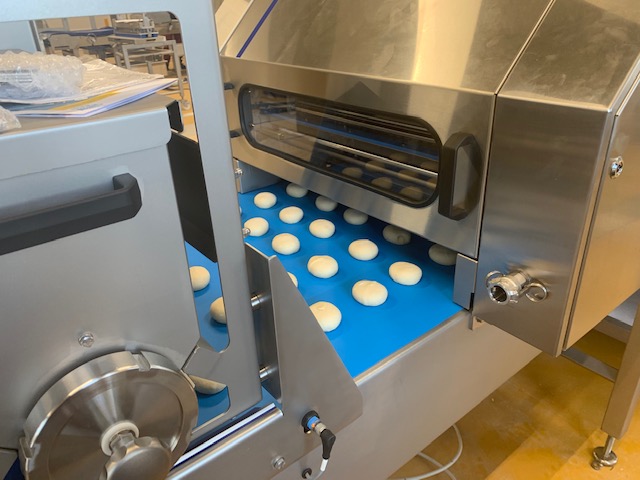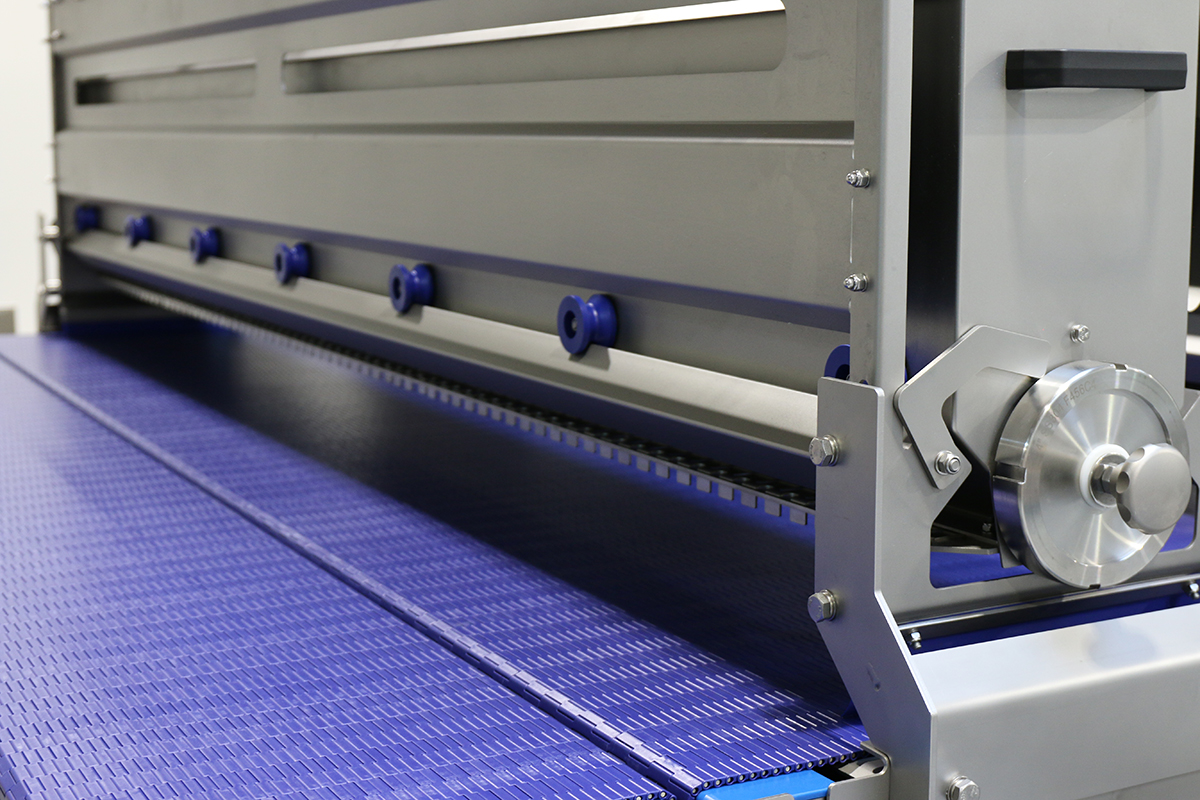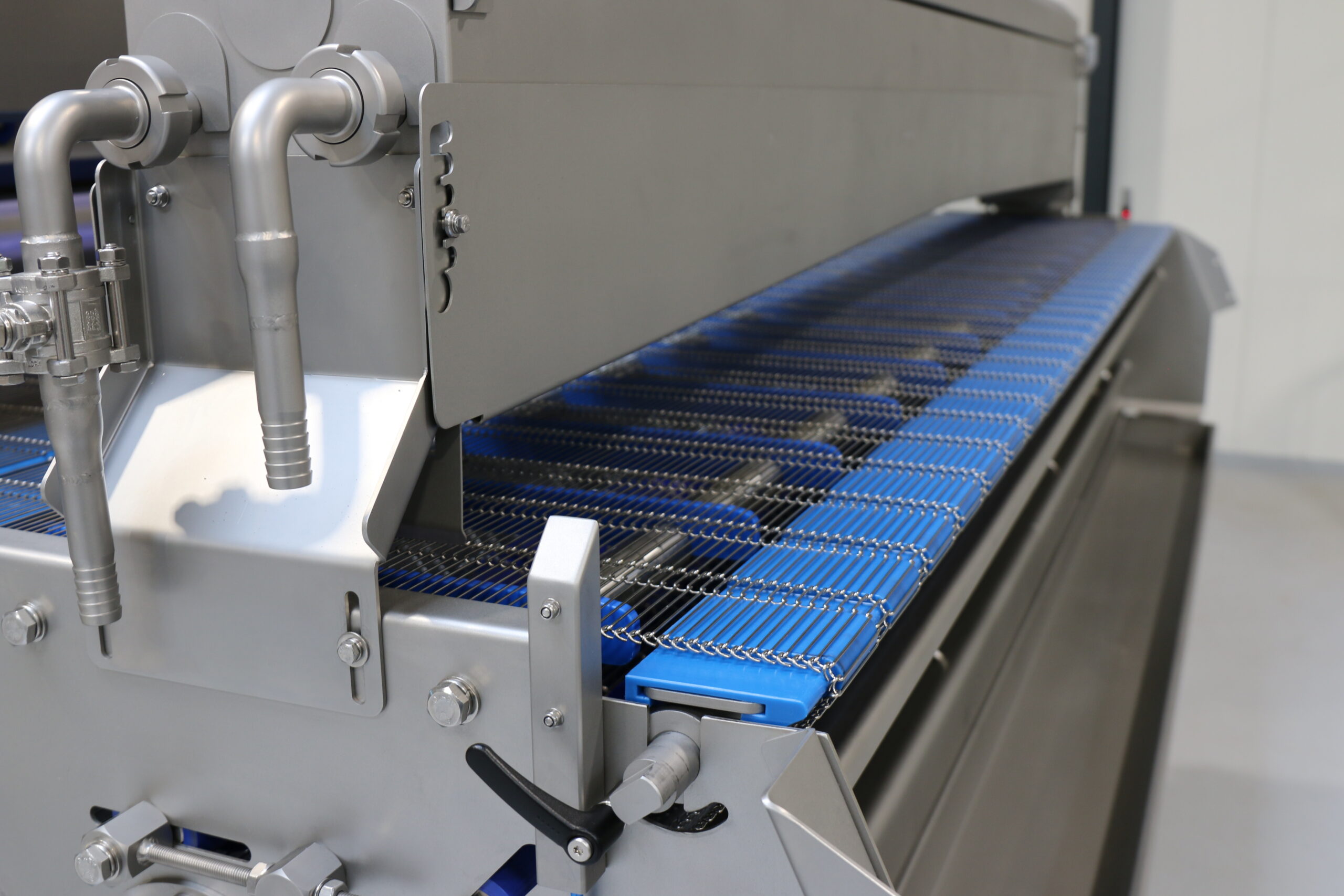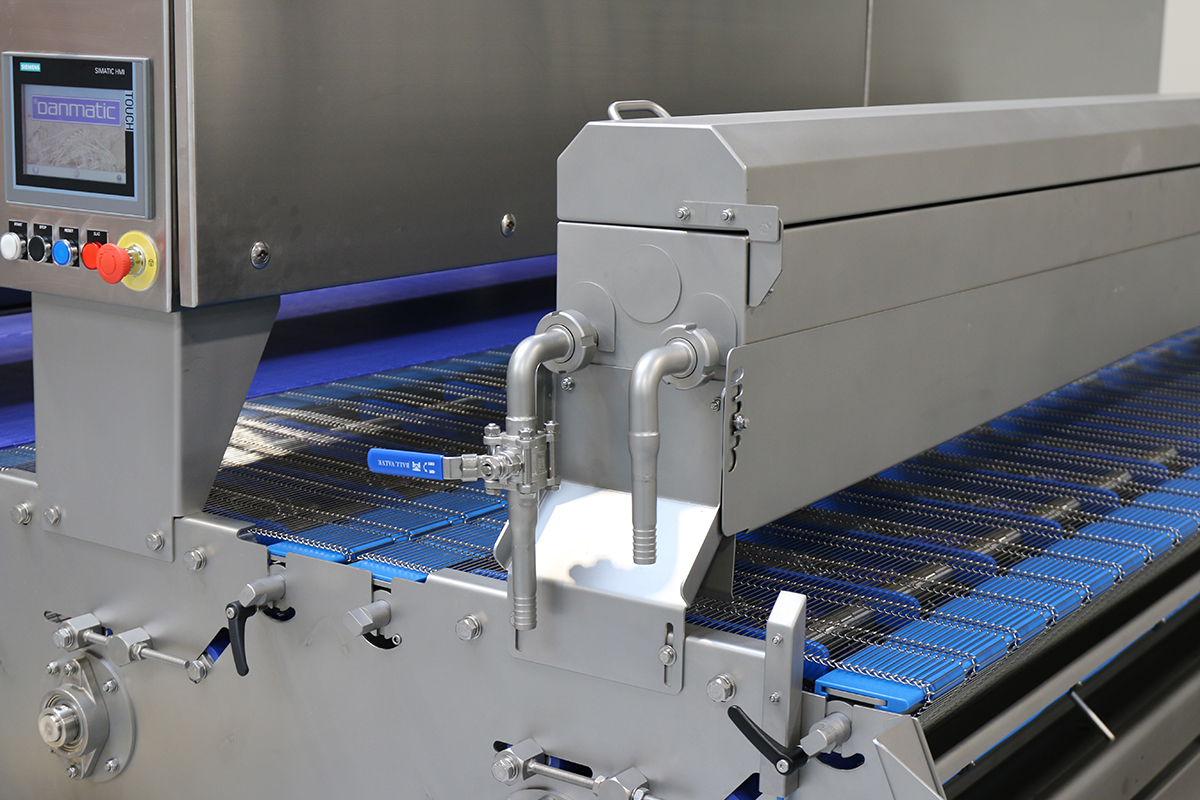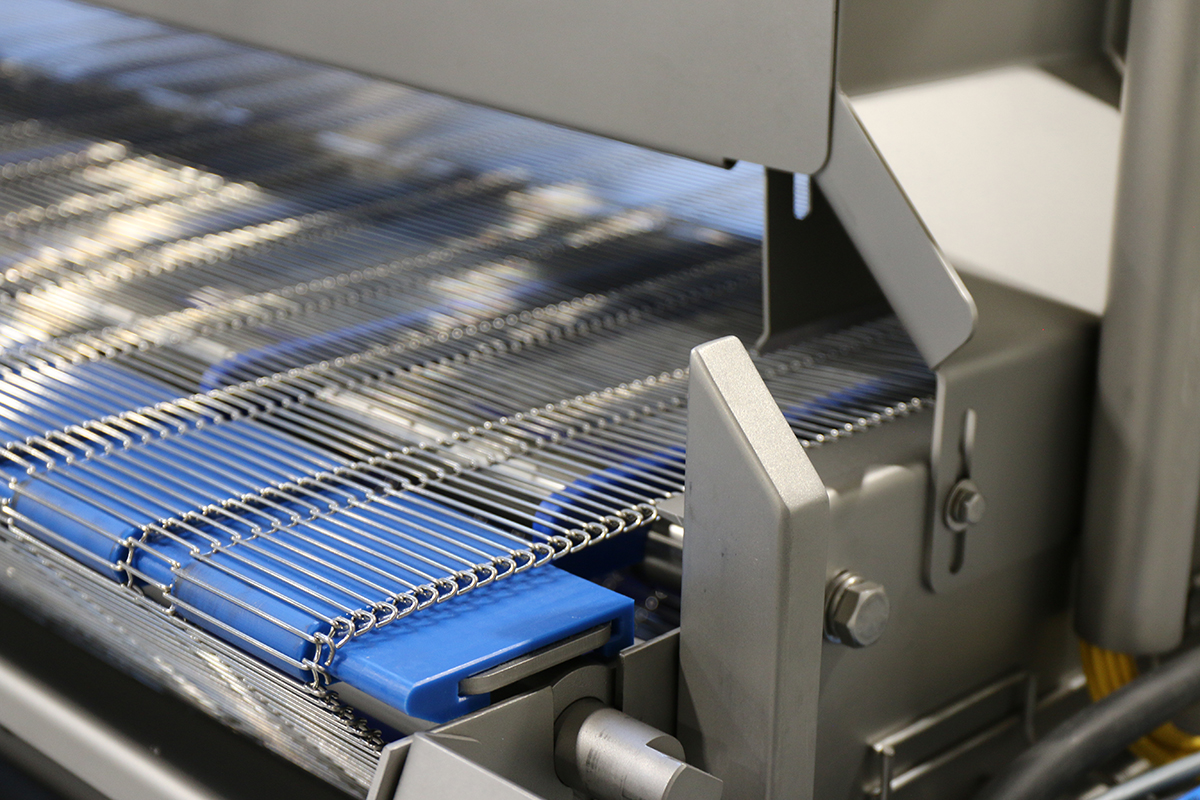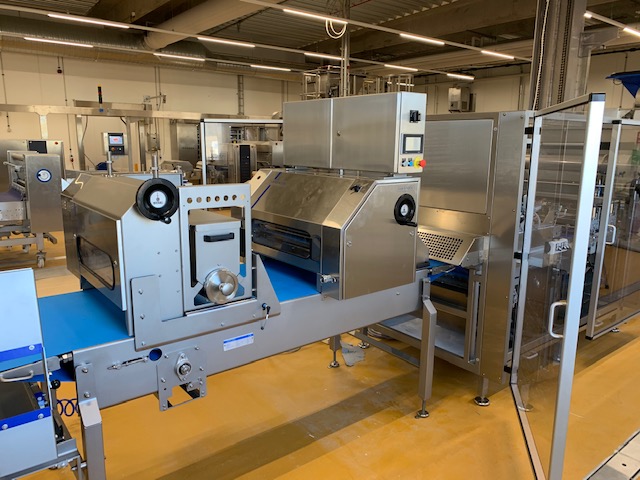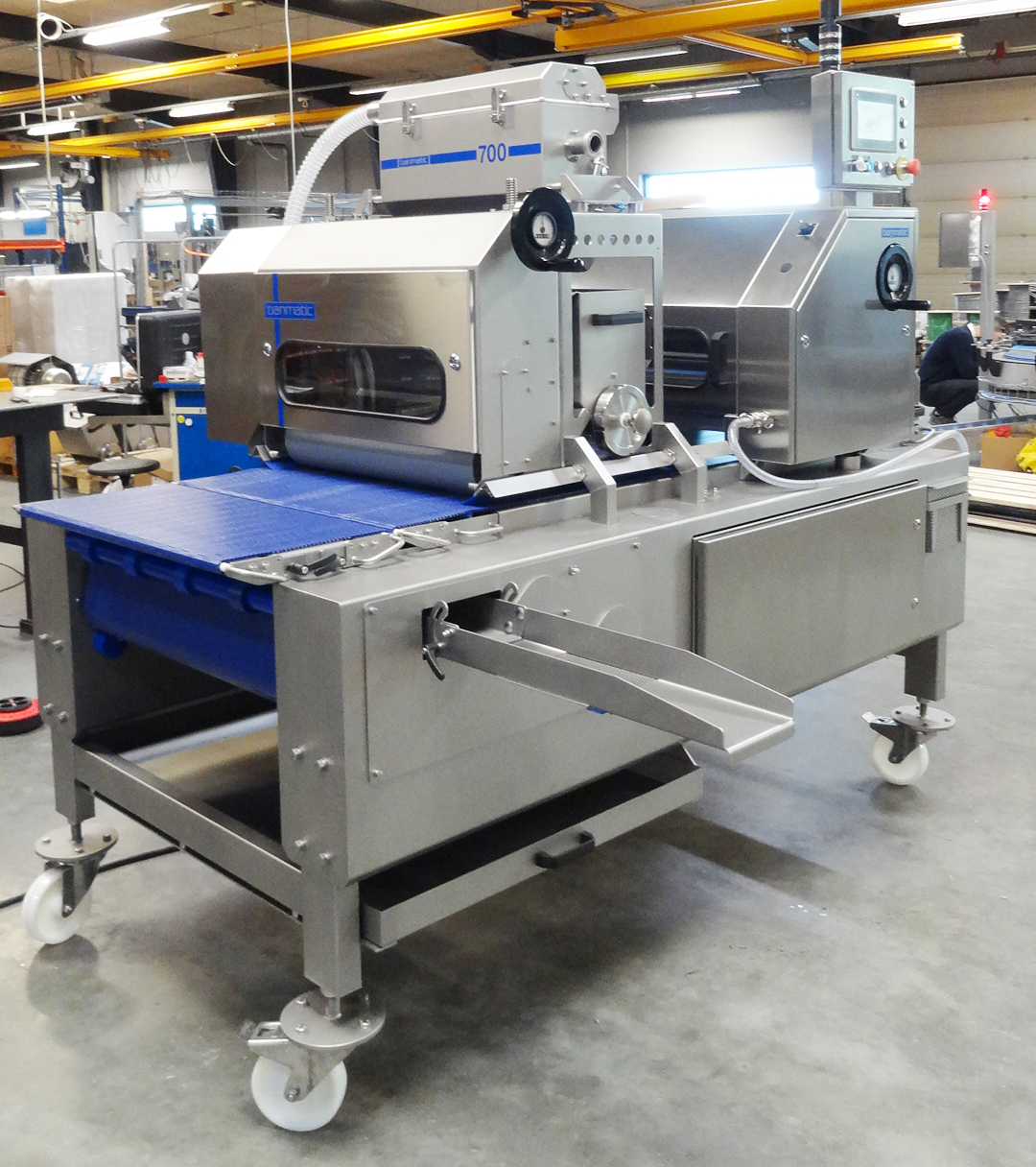 Décor Unit

700 - 2500 Spray and Seeding

Danmatic's Décor Unit is a modular system designed for easy and precise decoration of dough pieces.

The Décor Unit features a coveyor belt with three sections, a spray unit system, a seeder and a vibrating conveyor.

The spray system gives a nice and even application of liquid to the products and the seeder decorates the products precisely for a perfect result.

By having the conveyor belt split into separate sections, the liquid on the conveyor belts after the spray system is minimized. This makes it possible to reuse the excess decorations from the conveyor belt, as they fall into the vibrating conveyor mounted beneath the transition between the last two conveyor belts. In addition a dry conveyor belt helps to keep the unit clean and run longer production time between stops.

The vibrating conveyor transfers the surplus decorations sideways away from the line. The seeding hopper is a separate unit and can be easily replaced when changing decorations.
Technical data
A Stand Alone Unit that is operated via touch panel
Electric cabinet integrated in the unit
Belt width from 700 up to 2,500 mm
Length from 2,000 mm for Décor Unit with 1 seeding station
Options
Multiple seeders
Extra seeding hoppers
Automatic refilling system for topping (Vacuum conveyor)
Transfer trolley for extra seeding hopper
Please contact

us

Please call us or send your general inquiries.

+45 8725 9800

danmatic@danmatic.dk