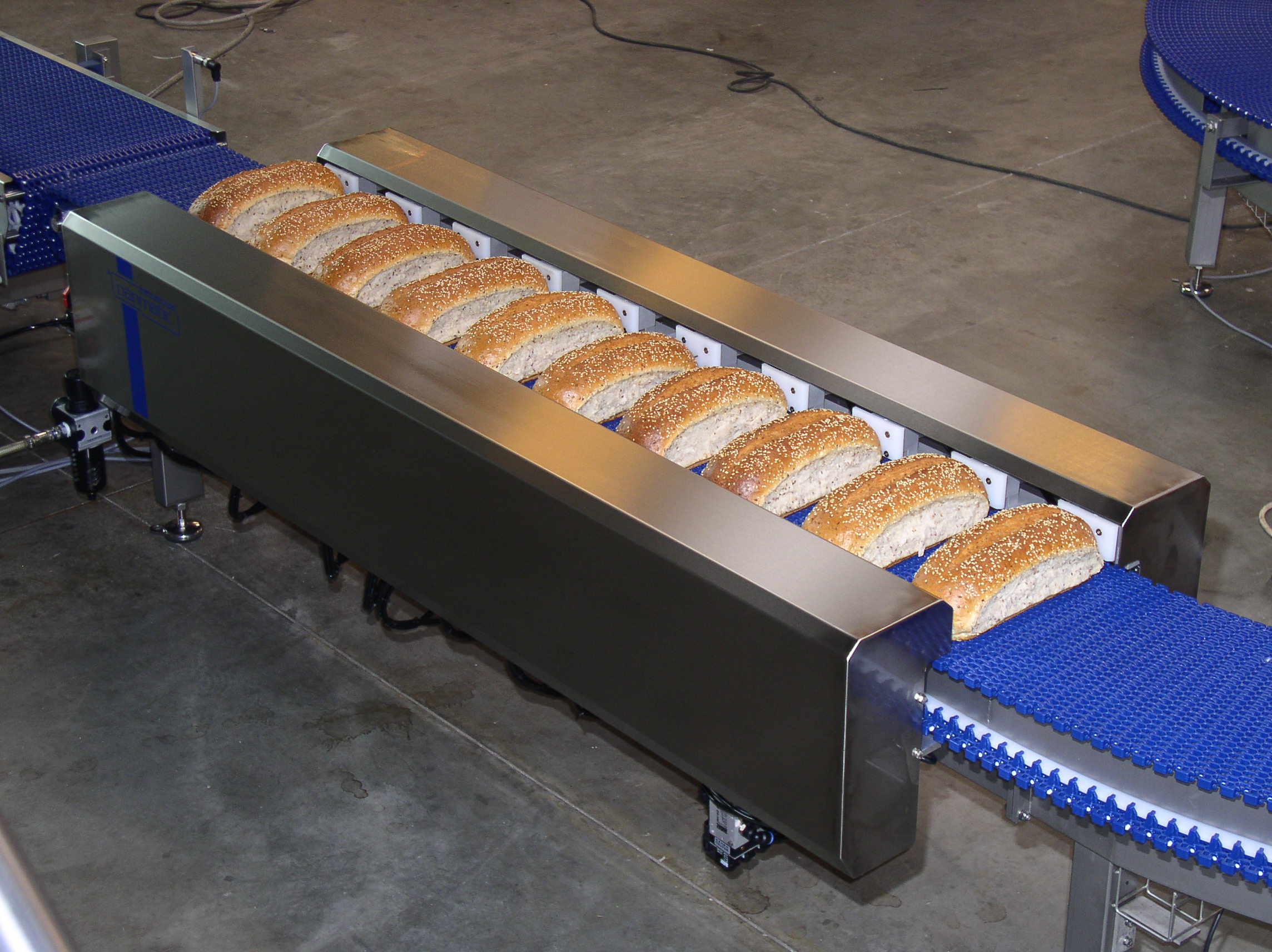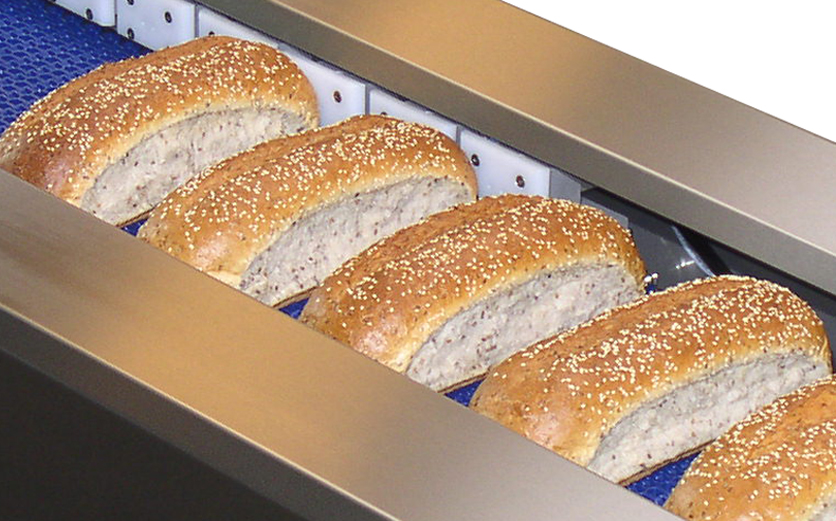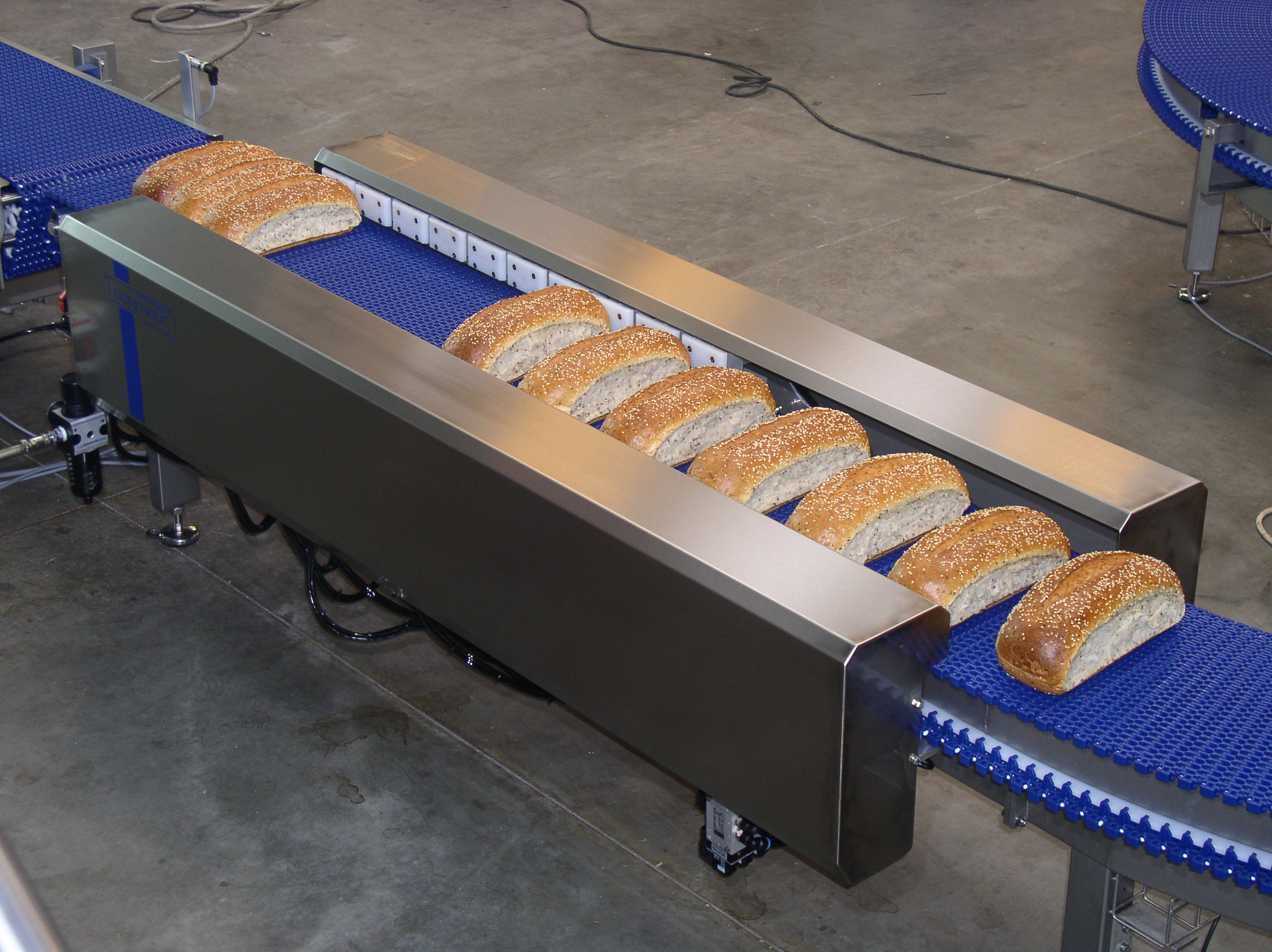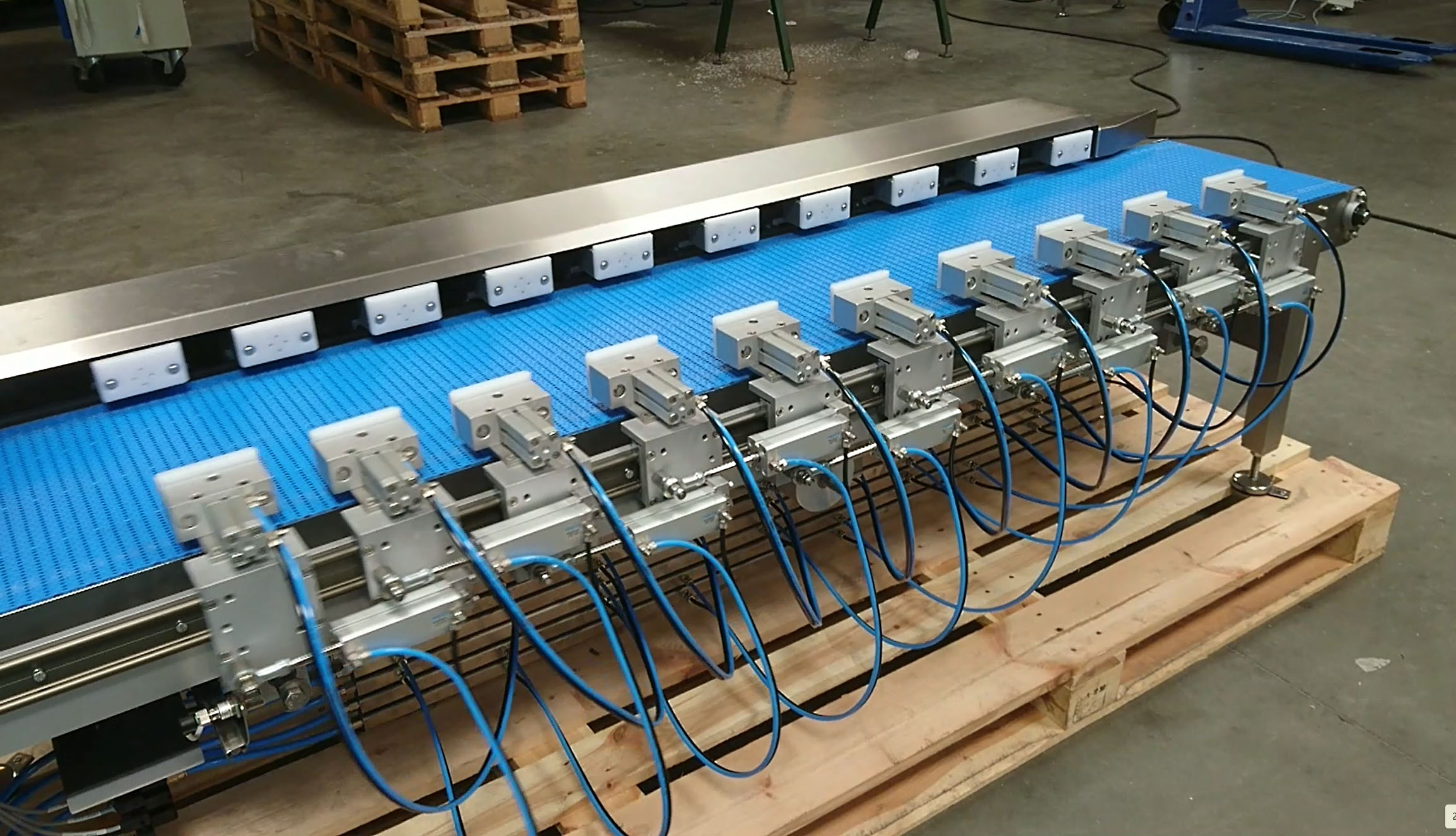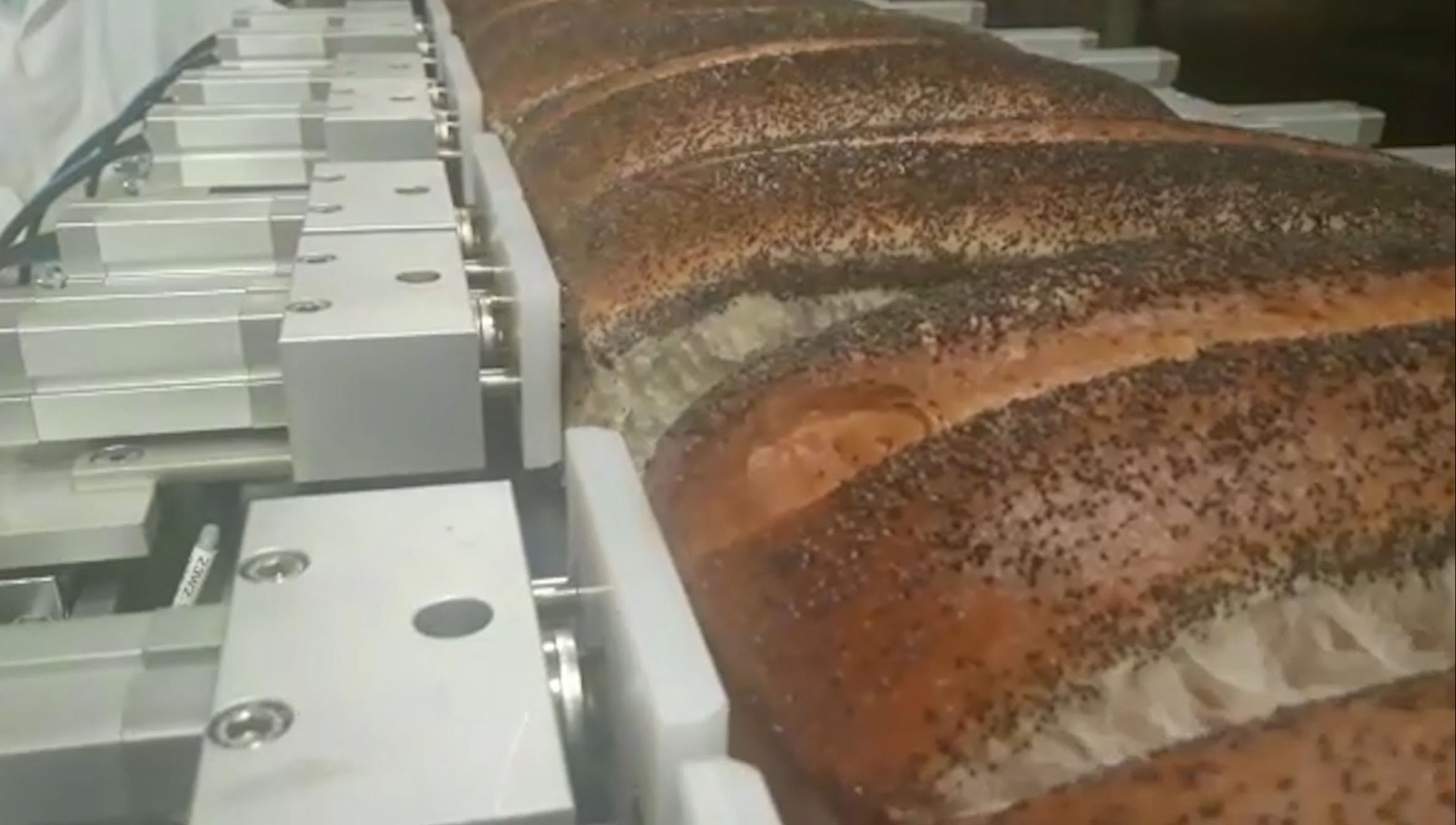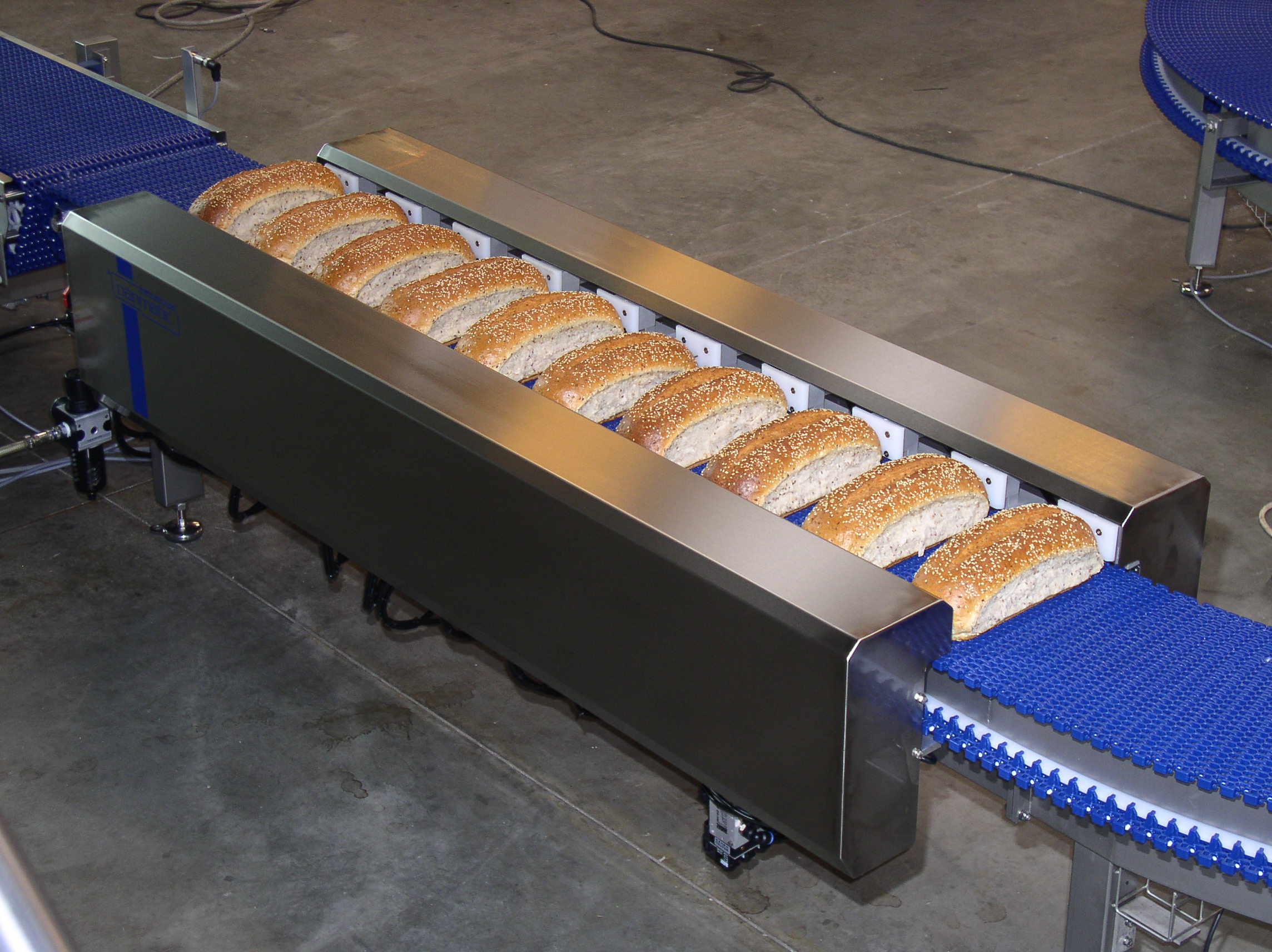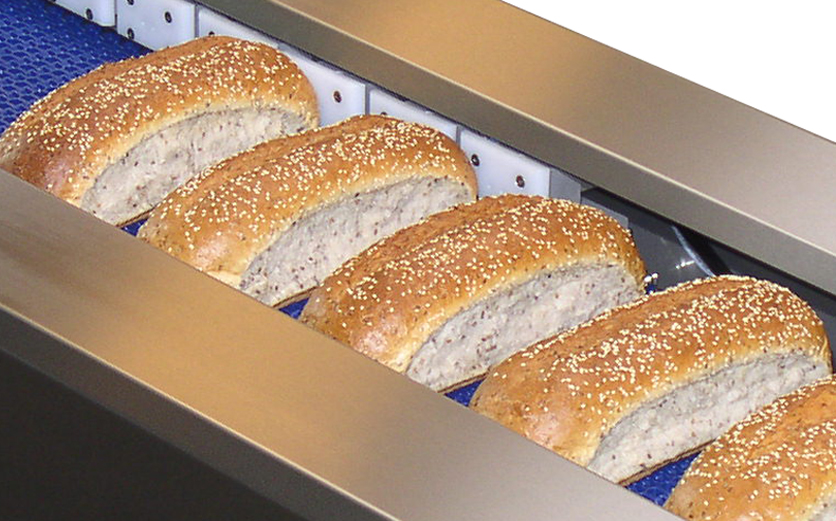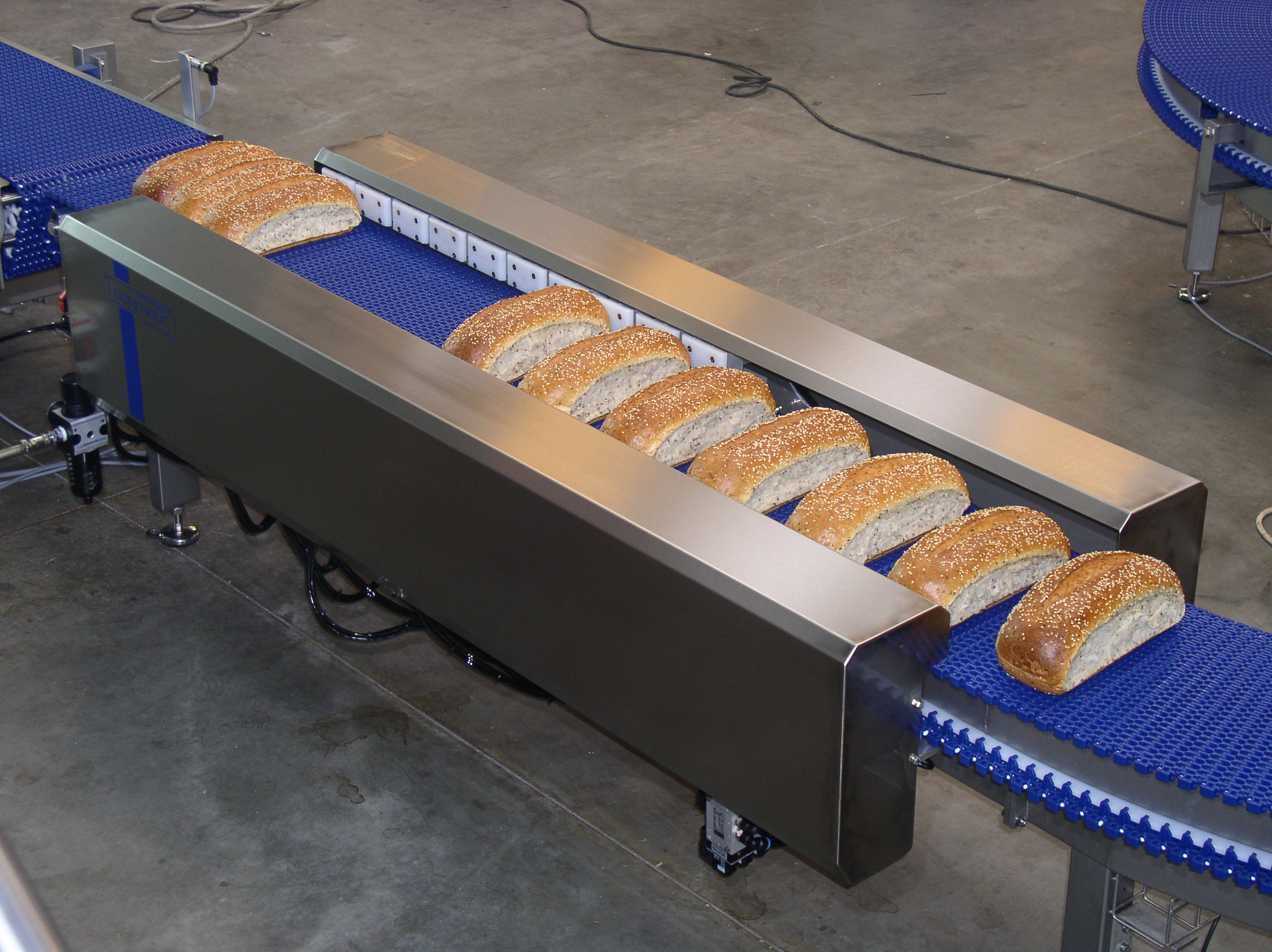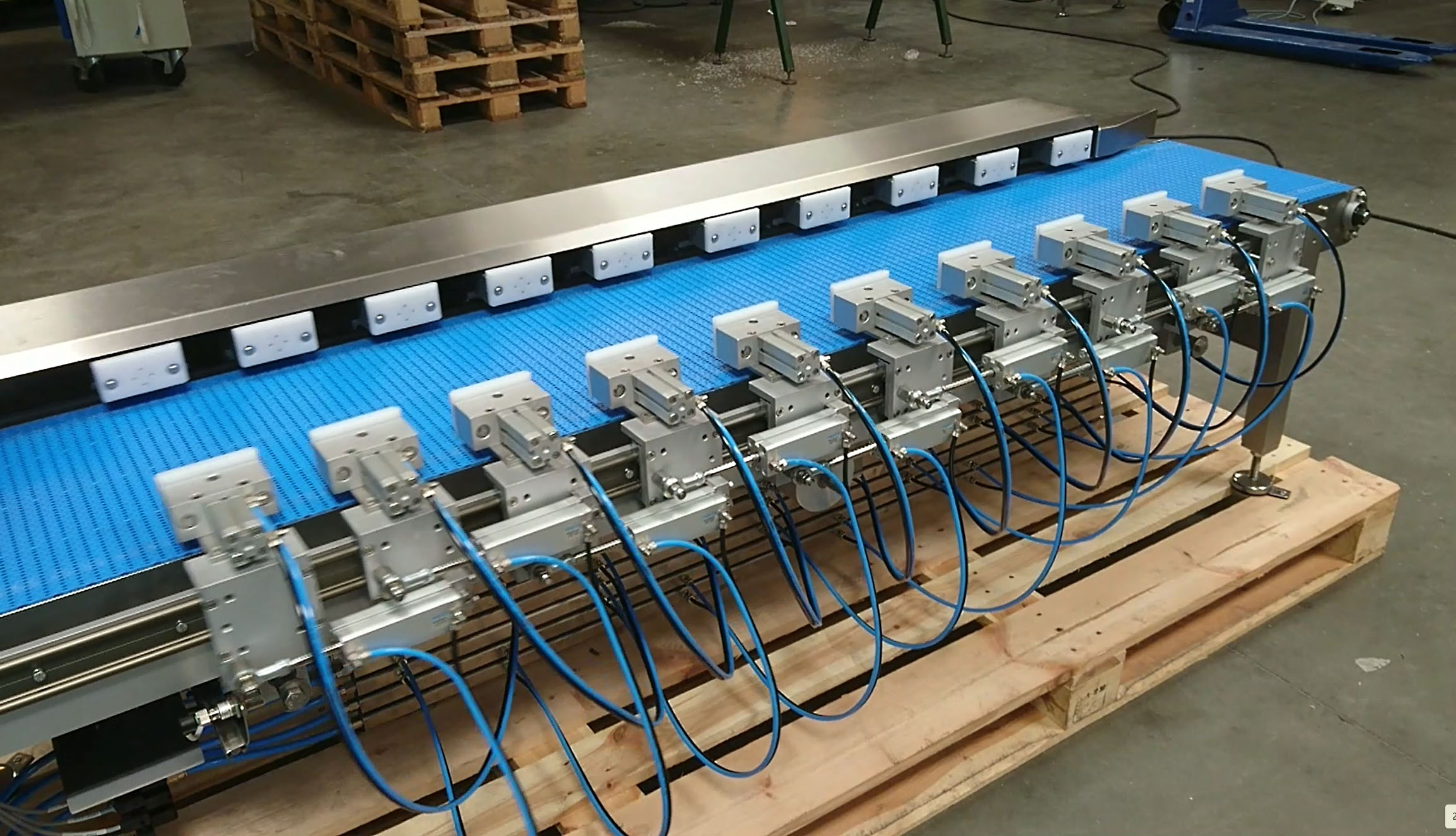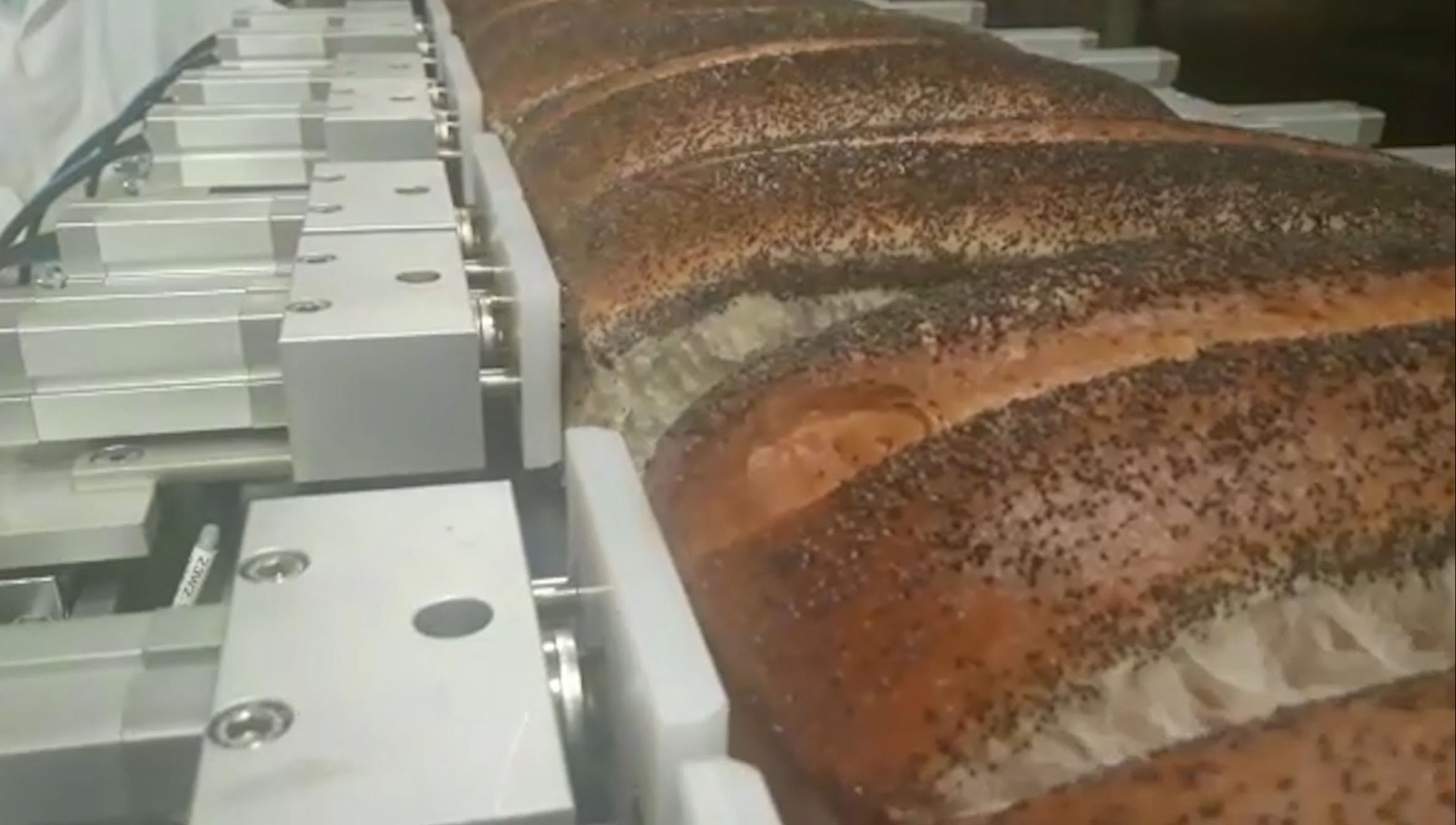 Special Standard Equipment
Separator
Danmatic's Separation of batch baked products is fast, efficient and a good choice for your production
Danmatic's Separator is a good choice when it comes to separating batch baked products.
The Separator is designet with a number of slides in which needles are mounted. The needles are stuck in the crust of each product and the slides are separated in a thoroughly tested pattern.
In more than 20 years Danmatic has delivered Separators to the Northern European market.
Options
Customer adapted solutions are available
Technical data
Operated with its own PLC-control
Manufactured in stainless steel and food approved materials
Please contact

us

Please call us or send your general inquiries.

+45 8725 9800

danmatic@danmatic.dk