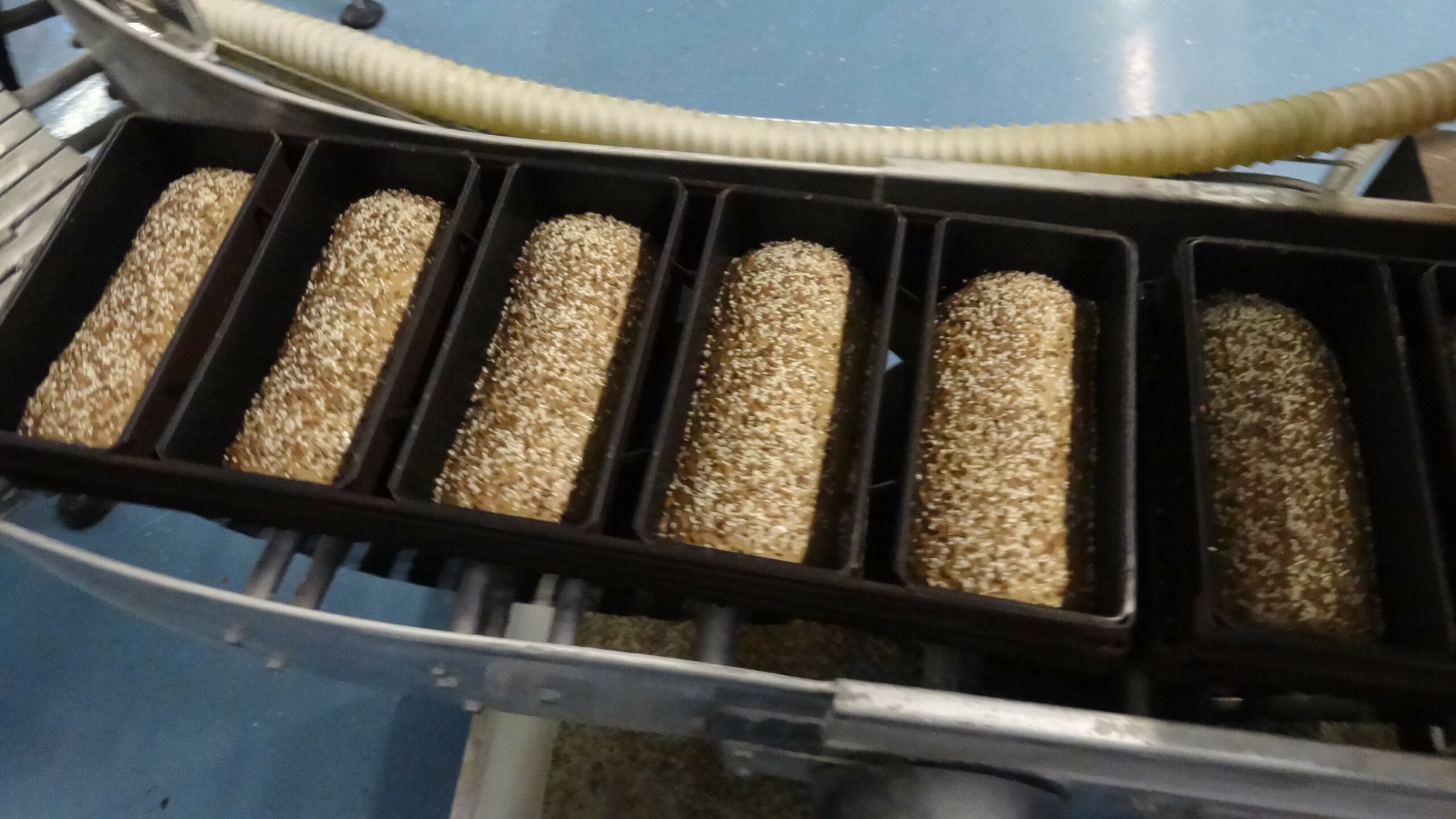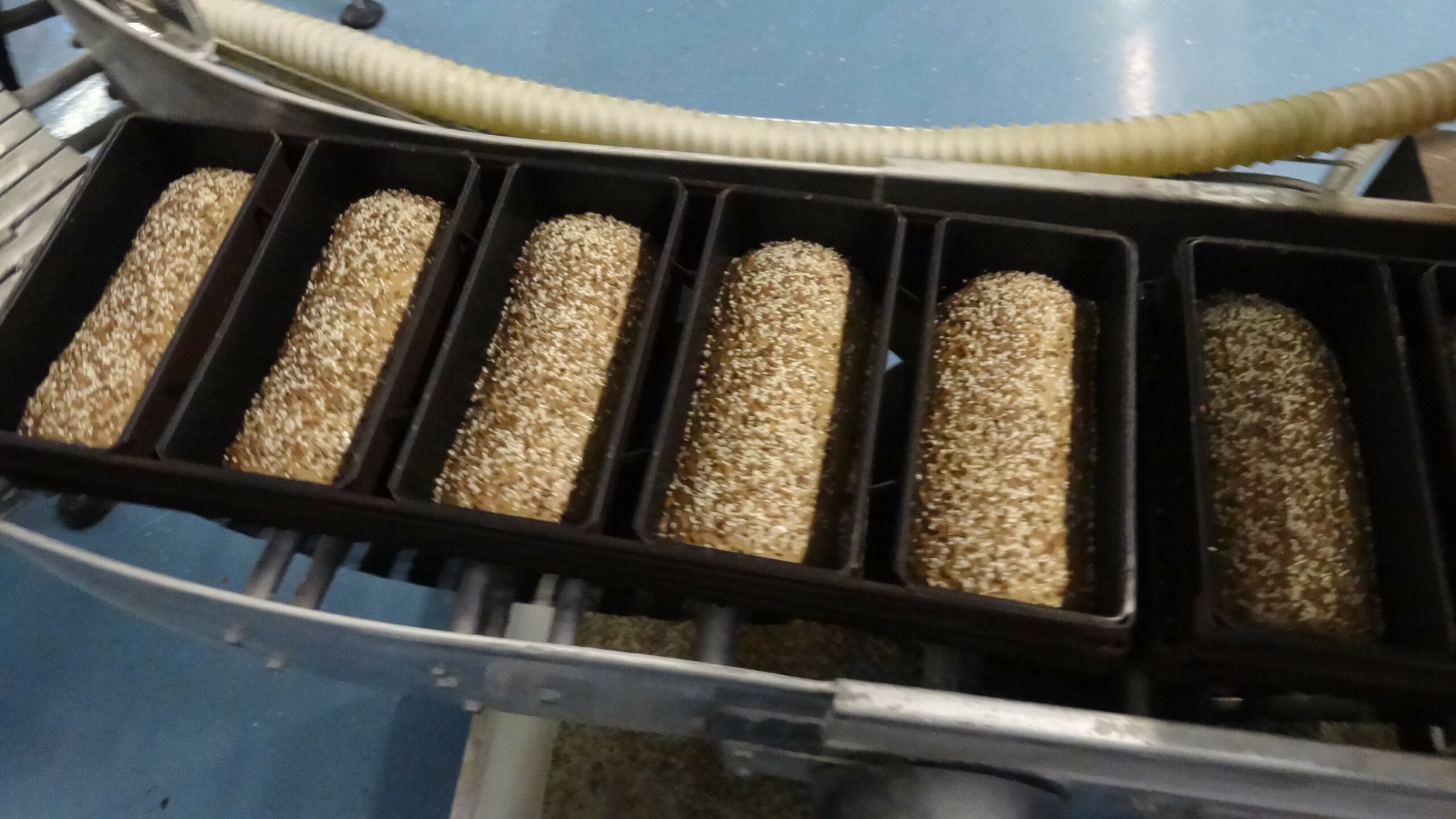 Special Project Equipment
Decoration
Danmatic's Decoration is a modular system designed for decoration of tin bread.
Danmatic's Decoration is a modular system designed for decorating of tin bread. The Danmatic Decoration features a four-piece Seeding Unit, a two-piece Spray Unit on each side of the four piece Seeding Unit, a strewer and a vibrating conveyor. The system can be adjusted and built for different sizes of tin. With a capacity of 840 tin/hour the Danmatic Decoration is very efficient and labor saving.
The pressure driven spray guns ensure minimal mist in the surrounding environment beside the unit. The Spray Unit can work with a great variety of liquids from pure water to oil and glaze/egg wash and can be equipped with a cooling tank to control the temperature.
The Spray Unit ensures that the liquid is applied only to the tin bread while the belt stays dry. This gives the possibility to reuse the surplus topping, as this falls into the vibrating conveyor mounted between the belts.
The Seeder Unit is equipped with a sieve at the bottom. The Sieve is exchangeable and gives the possibility to change pattern and different seeder types.
The vibrating conveyor transfers the surplus topping sideways away from the line. The seeding hopper is a separate unit and can be replaced when changing toppings. A flex coupling between the hopper and drive station ensures quick replacement of the hopper without using tools. Replacing the hopper takes less than a minute.
Technical data
Conveyor belt for "wash down"
Electrical cabinet build in to the conveyor.
4 piece Seeder Unit
2 pieces Spray Unit
Frame for ceiling installation
Please contact

us

Please call us or send your general inquiries.

+45 8725 9800

danmatic@danmatic.dk