Our vision
We are our customer's source of know-how.
Our philosophy
To bring together the best suppliers for the solution combined with our own engineering, based on our customer's knowledge, product requirements and our experience.
Our goal
To be able to help and support the customer all the way from start to finish. In the process: To bring together different suppliers in order to create the best experience for our customer.
Ownership
Storskogen Group AB acquired the majority of Danmatic A/S March 1st, 2021.
Storskogen acquires and manages small and medium-sized businesses with an infinite ownership perspective. Group turnover was EUR 3.4+ billion in 2021. Danmatic belongs to the Industry & Automation Group with a EUR 1.3 billion turnover. Group members are 122+ small and mid-sized companies with 12,200 FTEs (May 2022).
Latest updates: www.storskogen.com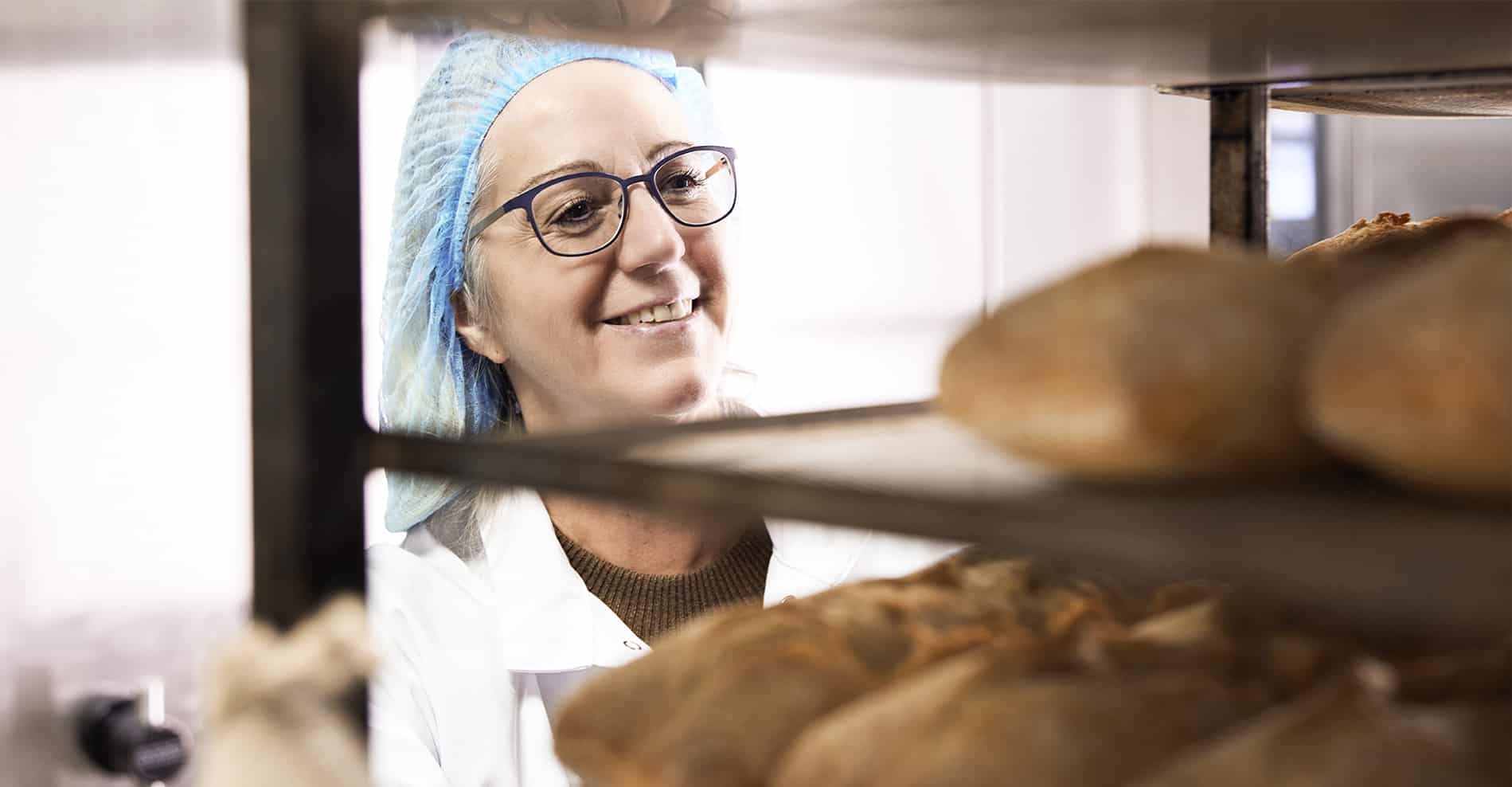 Founded

by an engineer and a baker
We know dough
Danmatic was founded by an engineer and a baker. This combination of know-how on both automation technology and the baking process is still the core of our mindset. The taste, ingredients, look and feel of the bread determine the machine, and not the other way round. If you can create it, we can automate it.
We take pride in creating solutions that fit seamlessly into the full dough processing line – and we only consider our job done when the gears are spinning, the crumb is soft, and the crust is perfect.
Danmatic is your partner in moving automated baking forward. For more than 30 years, we have developed innovative baking technology that sets new standards for the industry.
Standard equipment
We manufacture a range of best-in-class machines used by market leading bakeries across the world.
More than 35 machines within automation of baking processes, from bread decoration and makeup, tray handling systems, rye bread lines, conveyer solutions and many other solutions, has been improved and optimized over 30 years and is now available as a Danmatic standard solution.
New equipment
In close cooperation with ambitious bakers, we invent new solutions that move automated baking forward. Danmatic have developed more than 350 new machines for automation of baking in retail- and industrial bakeries.
Turnkey

We design and install integrated turnkey production systems and expansions by selecting and combining the best machines on the market in an integrated solution. Eg. from silo to warehouse or a full bread line.
Consulting services
Danmatic offer 30 years of company experience being the customers source og knowhow i.e. consulting services. From pre-studies of new equipment, new product concepts, project management and equipment specifications.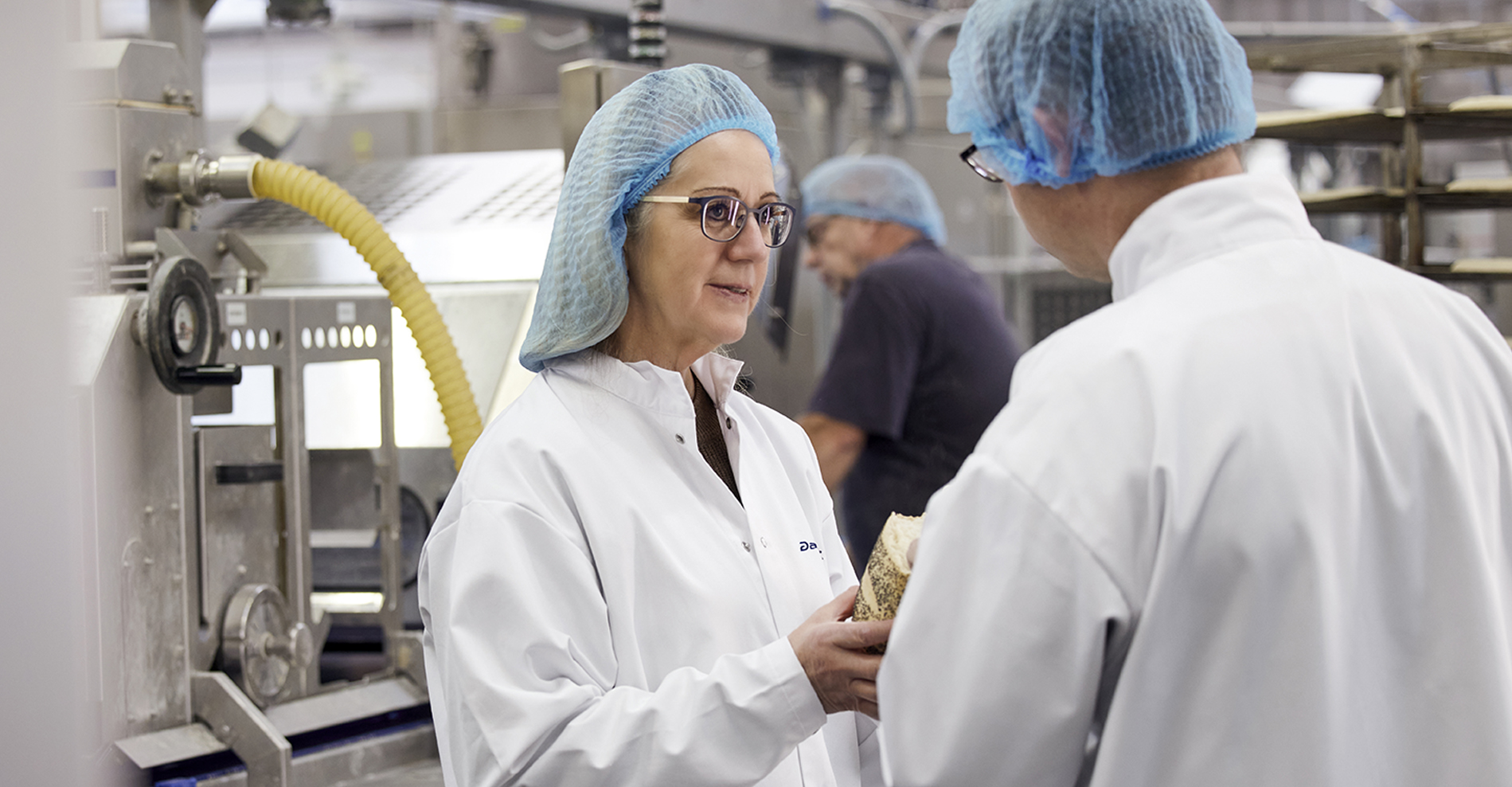 Used by
market leading bakeries

across the world
Market leading bakeries
Throughout the years we have developed a range of standard Danmatic machines that are considered best-in-class and used in bakeries all over the world.
We are particularly known for our decoration line with the unique moistening roller system that reduce the waste of topping material, for our compact tray handling system, and for our drilling machine for French hotdog.
Hygiene, ergonomics, and efficiency
Three parameters are in focus in all of the Danmatic machines: Hygiene, ergonomics, and efficiency.
Fast cleaning gives you less downtime
With our products you will experience easier and faster cleaning, resulting in fewer and shorter production stoppages. We incorporate good hygiene into all our machines. Wherever possible, we have designed the machine so that product residue does not accumulate in hard-to-reach places.
We listen

to the customer's needs
We are proud to receive this beautiful bronze sculpture from one of our big customers - one of Europe's top 5 bakeries. The figure represents an ear as an acknowledgment that we listen to the customer's needs and ideas and transforms them into an optimal solution for the customer.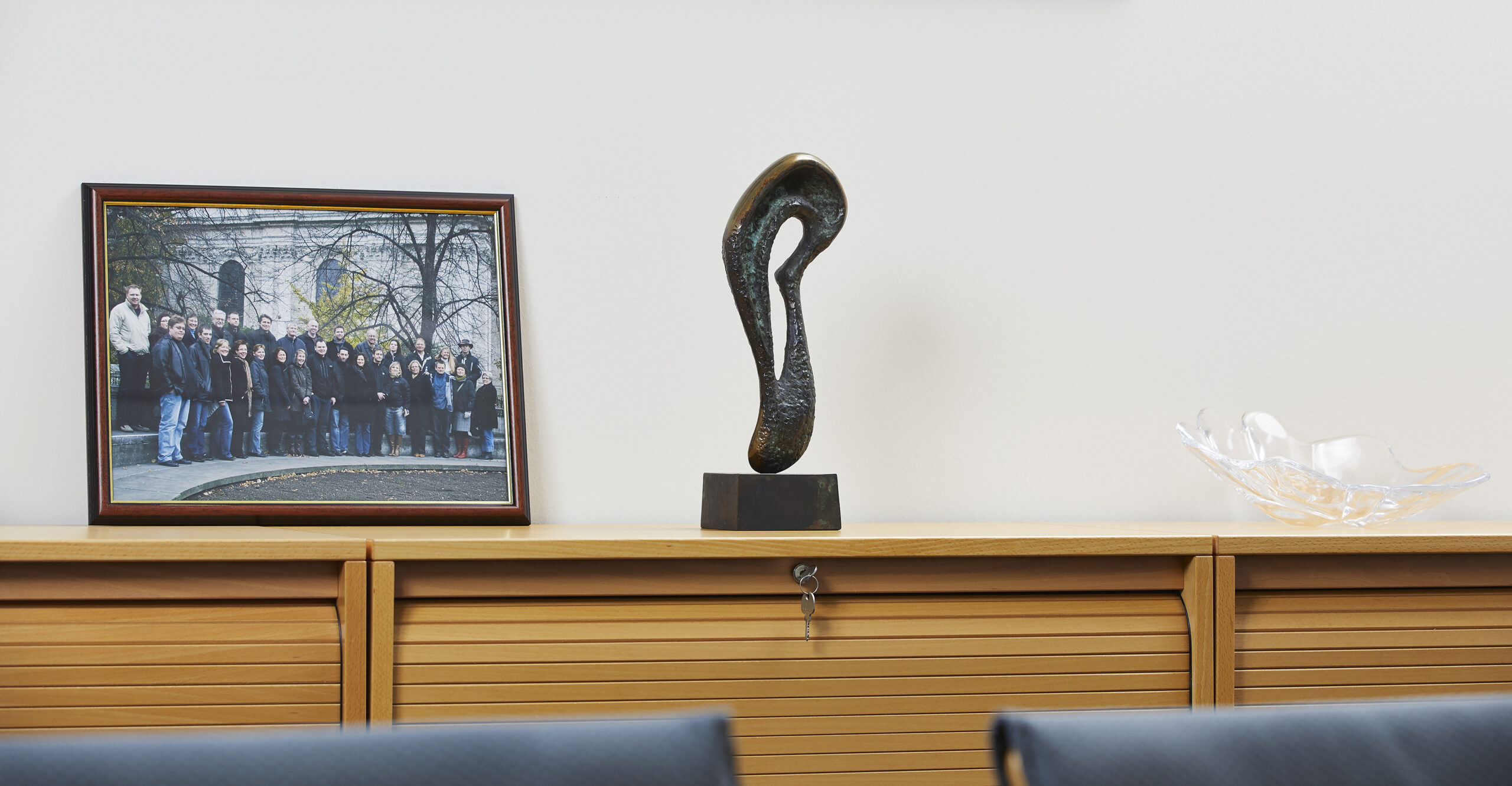 Your
partner

in moving automated baking forward
Our philosophy
To bring together the best suppliers for the solution combined with our own engineering.
We develop what does not exist. Offer a range of standardized automated equipment with in-depth concept and equipment know-how.
Our goal
To be able to help and support the customer all the way from start to finish.
In the process; To bring together different suppliers in order to create the best experience for our customer.
1.000 completed projects
Over the years, Danmatic has designed and produced a wide range of equipment and special machines for the bakery industry.
We have contributed to more than 1,000 projects for satisfied customers through our many years in the bakery business.
Our core business
The core business for Danmatic is manufacturing our standard machine programme, custom design, project engineering and equipment supplies including 3rd part equipment and service and maintenance.
Our extensive know-how and expertise make us one of the leading players in the bakery business. We take responsibility for the project from start to finish and ensure that all machines work together in a correct and efficient manner.
..
Core customers
Industrial, mid-sized and retail bakeries and system integrators.
Employees
At Danmatic, we are a strong team with highly specialized employees with average of 15 years seniority. We have highly skilled mechanic engineers. Some of our employees have a background from the baking and bread industry, why we speak same language as our customers. The end product defines the machine, not the other way around.
Financial background
Danmatic A/S is a robust company. We were awarded the AAA credit rating by Dun & Bradstreet in 2001 and have retained it since. We were founded in 1989 with an average seniority of 15 years - and we will be here for many years to come.
.
We support
Crush Cancer

and

KidsAid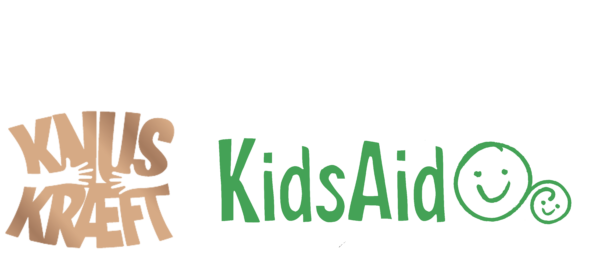 It is with great pleasure that, in our collaboration with Crush Cancer (Knus Kræft) and KidsAid, we support the children and young people who are either socially vulnerable or affected by illness.