We design and install integrated turnkey production systems and expansions by selecting and combining the best machines on the market in an integrated solution.
Full lines from ingredients to finished product
For 30 years, Danmatic has designed and installed complete factories and production lines. From the ingredient silos in one end, to finished and packed bread in the other. Including recipe management, production, packing and preparation of orders for dispatch with automated picking and delivery systems.
Efficient process with complete overview
Our process is smooth and efficient, and will save you time, money, and worries. We work closely together with you, and together, we design a customized production setup that meet wishes and requirements for production capacity and quality.
We provide you with an elaborate presentation as well as a setup plan and timeline for the project. Then we start manufacturing the machines,
followed by assembly and commissioning.
You have a complete overview of the project throughout, and we only consider our job done when the gears are spinning, the crumb is soft, and the crust is perfect.
We mix and match for the best solution
To achieve the best possible production setup, we combine our own products with machines and equipment from trusted suppliers. We have the experience to combine machines that work and complement each other in a seamless production line. We only work with selected leading manufacturers in the industry, whom we know and have worked with for years.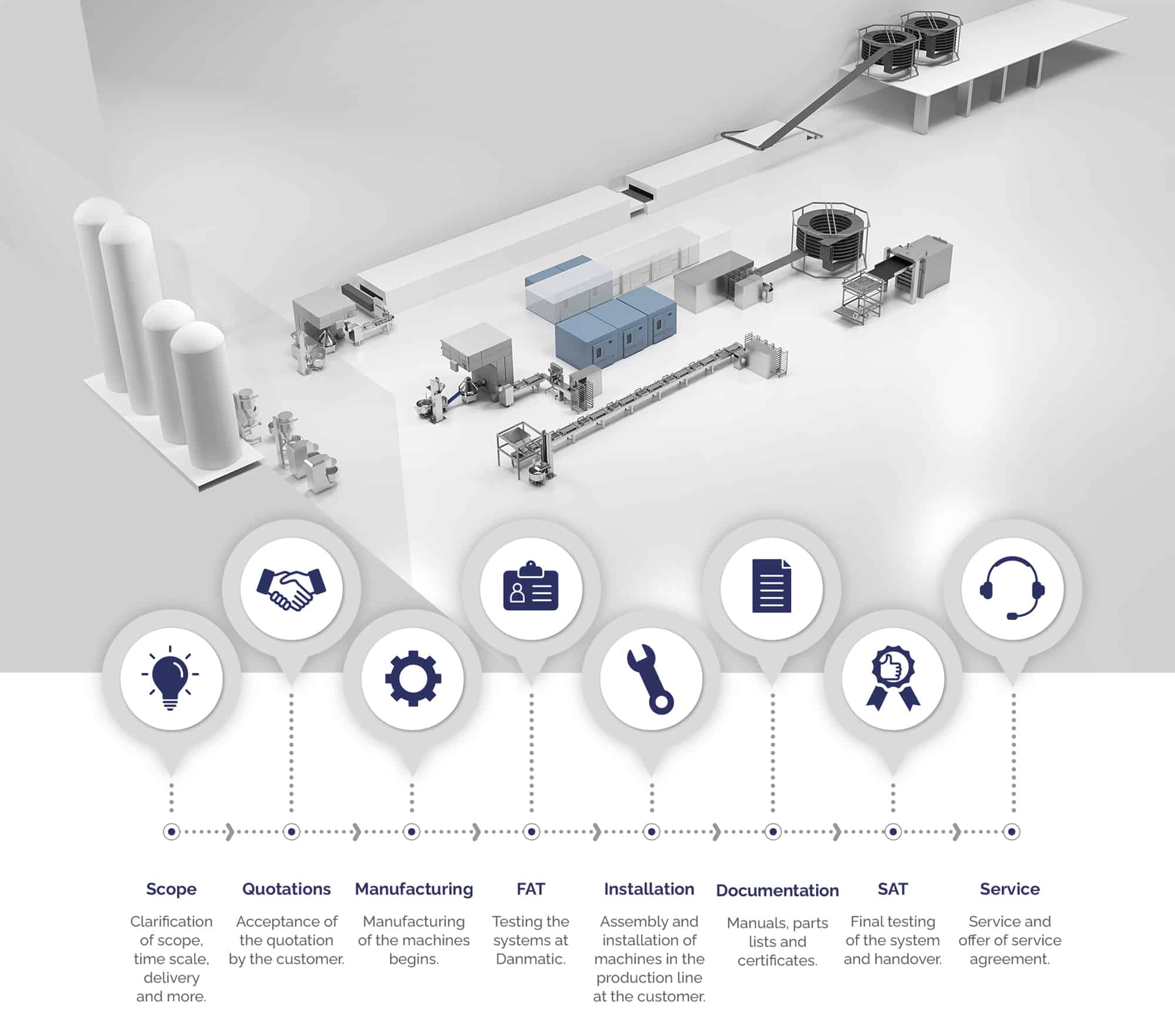 If you can create it,

we can automate it
In close cooperation with ambitious bakers, we invent new solutions that move automated baking forward.
We believe that the taste, ingredients, look and feel of the bread determine the machine, and not the other way round. Any new innovative recipe should be able to be produced in an automated bakery.
With the end product as a starting point our skilled engineers work closely with bakers and product developers to invent new technology, machines, and production lines for the baked goods of tomorrow.
With insight into technical possibilities and deep know-how of the bakery industry, we see possibilities and solutions that meet specific needs.
With more than 30 years of know-how in automated baking we are a trusted advisor for leading bakeries across the world.
Whether you are planning a new bakery, moving production to a new location, creating a new product, working out an alternative production process,
installing a new production line or taking a traditional receipe to large-scale production, Danmatic is your trusted advisor.
Our experienced engineers can assist you in planning and scoping large projects. We contribute with both know-how, up-to-date knowledge and an innovative mindset, that can overcome almost any obstacle and ensures future-proof solutions.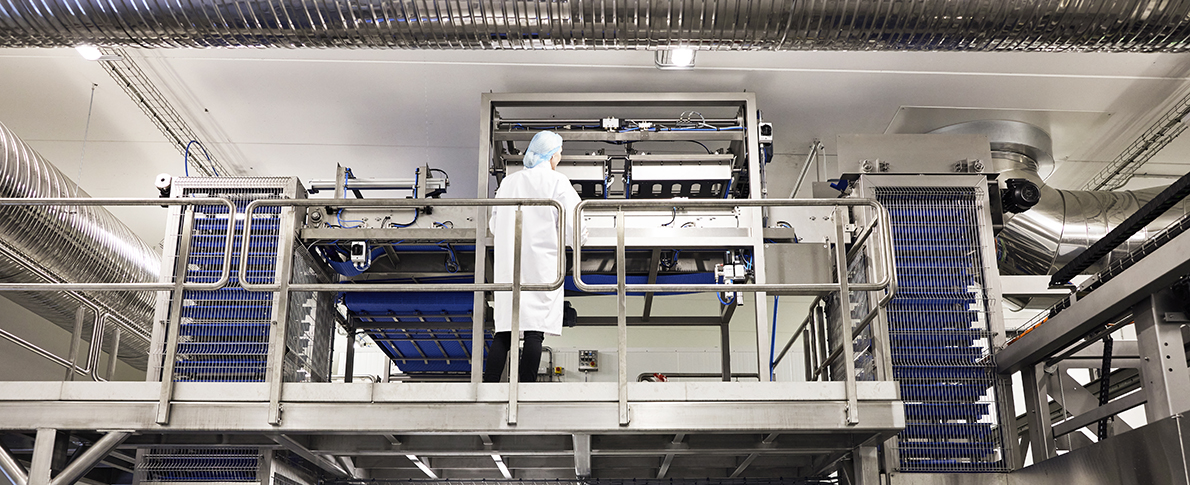 Danmatic after
sales
service
Flexible service for stable production
We are by your side with Danmatic after sales service. Your Danmatic machine is designed for long life, stability and reliability. To maintain this standard, we offer flexible after sales service for all our customers.
1. Spare parts
All original Danmatic spare parts can be ordered online, by telephone or via e-mail and delivered within a very short time.
2. Remote technical software support
A wireless connection from Danmatic to the machine allows remote support in real time wich gives us the possibility to help solving the problem directly via e-mail or phone during a remote session.
3. Tailor-made inspection
A machine breakdown can often be prevented through regular checks using a specific checklist with focus points so you can order spare parts before breakdown.
4. Preventive maintenance contract
The value of a machine can be maintained in the long run by regular check-ups and maintenance.
Danmatic after sales service offers tailor-made maintenance contracts to all customers.
5. Repair
Complex and sophisticated repairs can be made in-house by Danmatic. You get professional machine repair using original spare parts.
6. Training and skills
Danmatic offer individual machine-specific training sessions for employees to make sure they have the required skills and updated knowledge.
7. Retrofit
At Danmatic we offer retrofitting as well as replacement of discontinued machine parts for new updated parts.