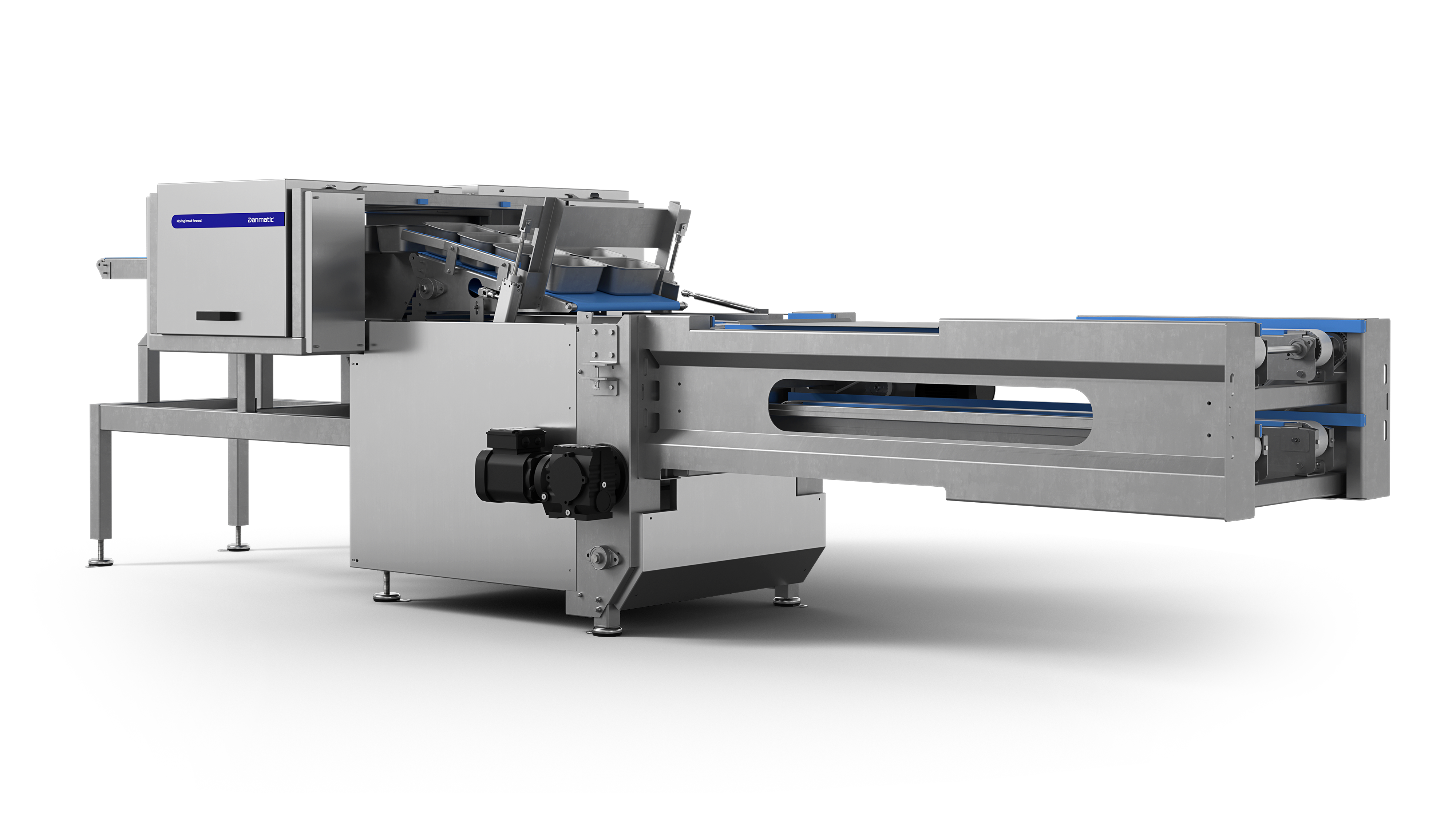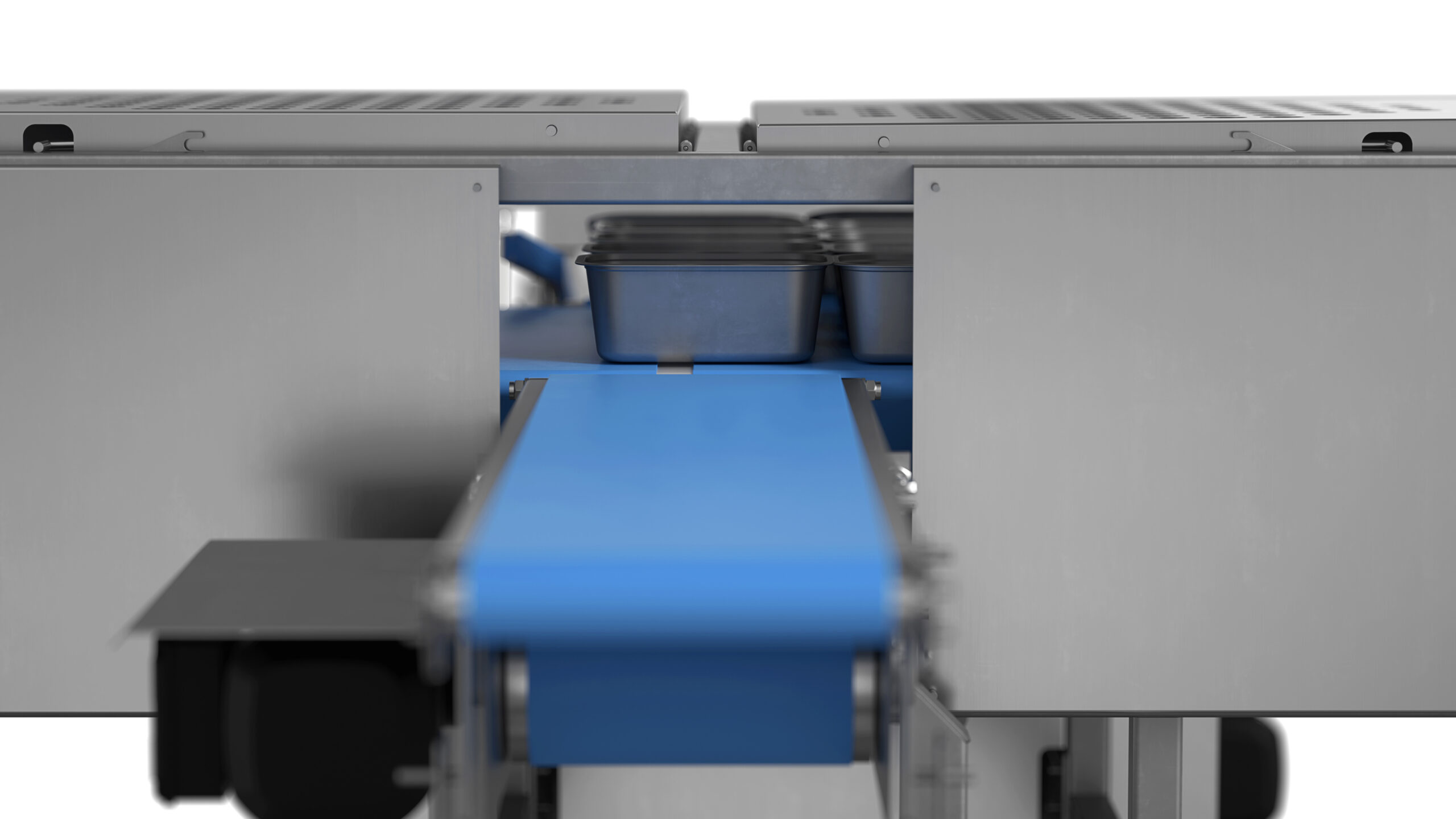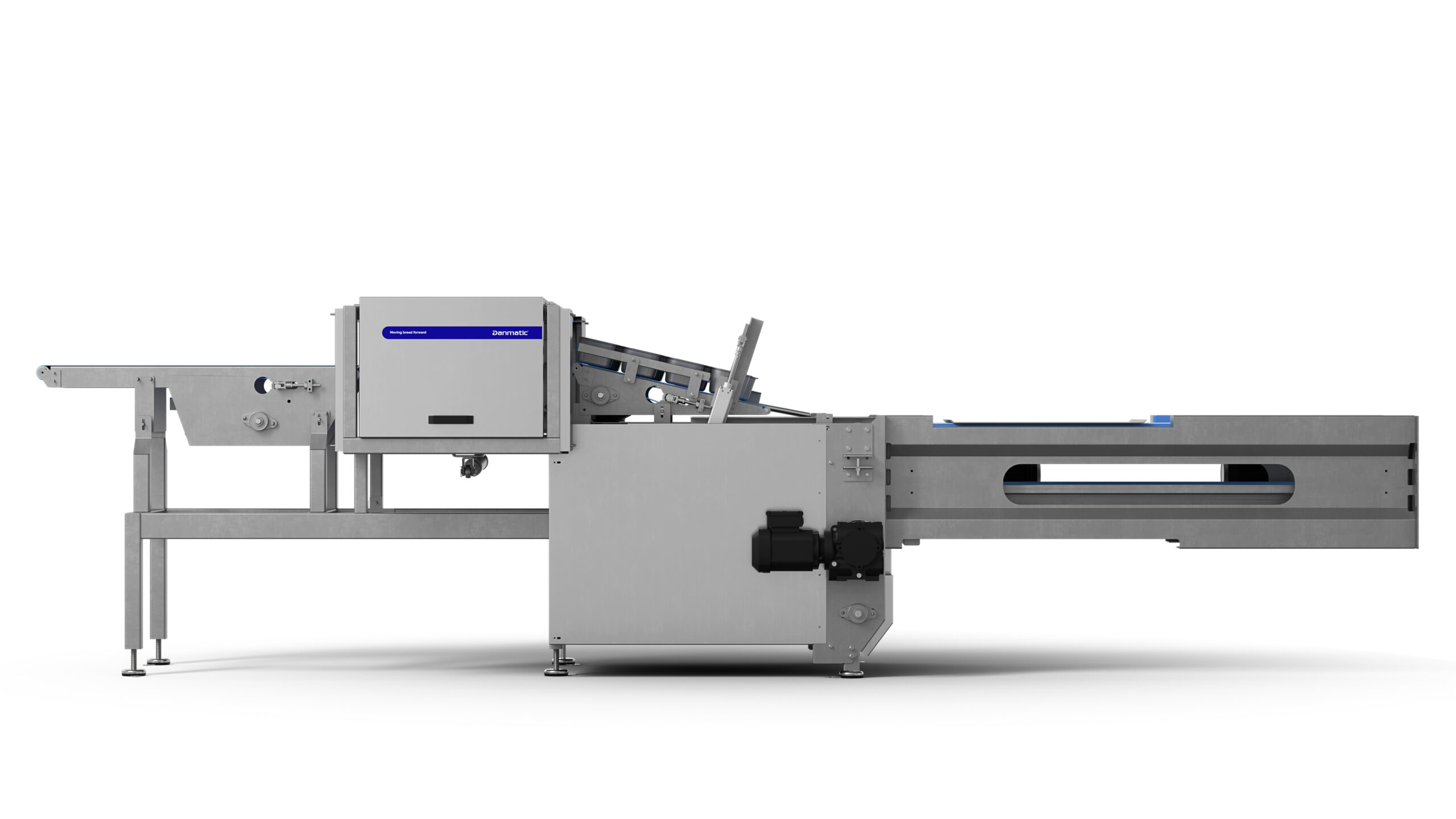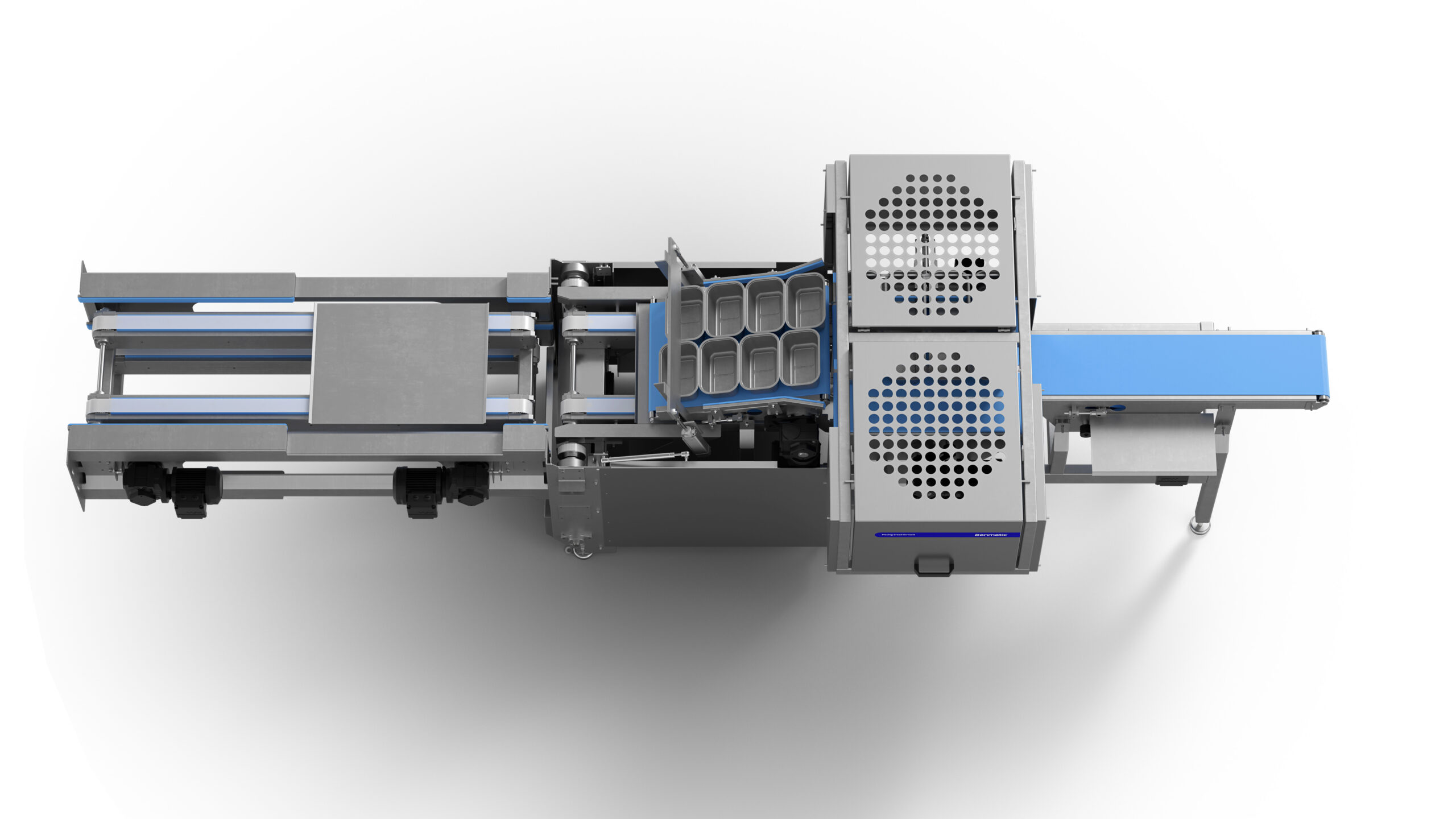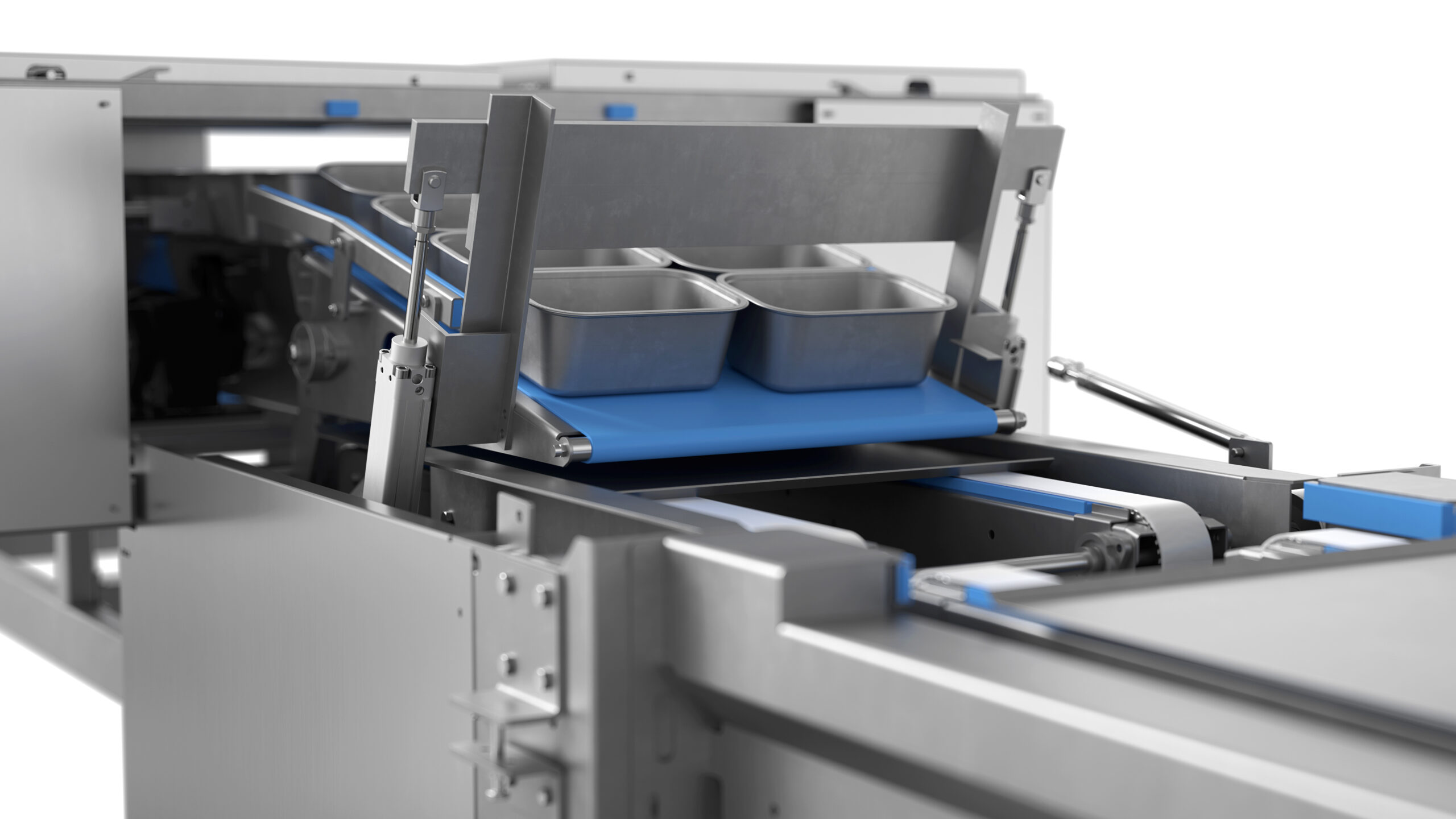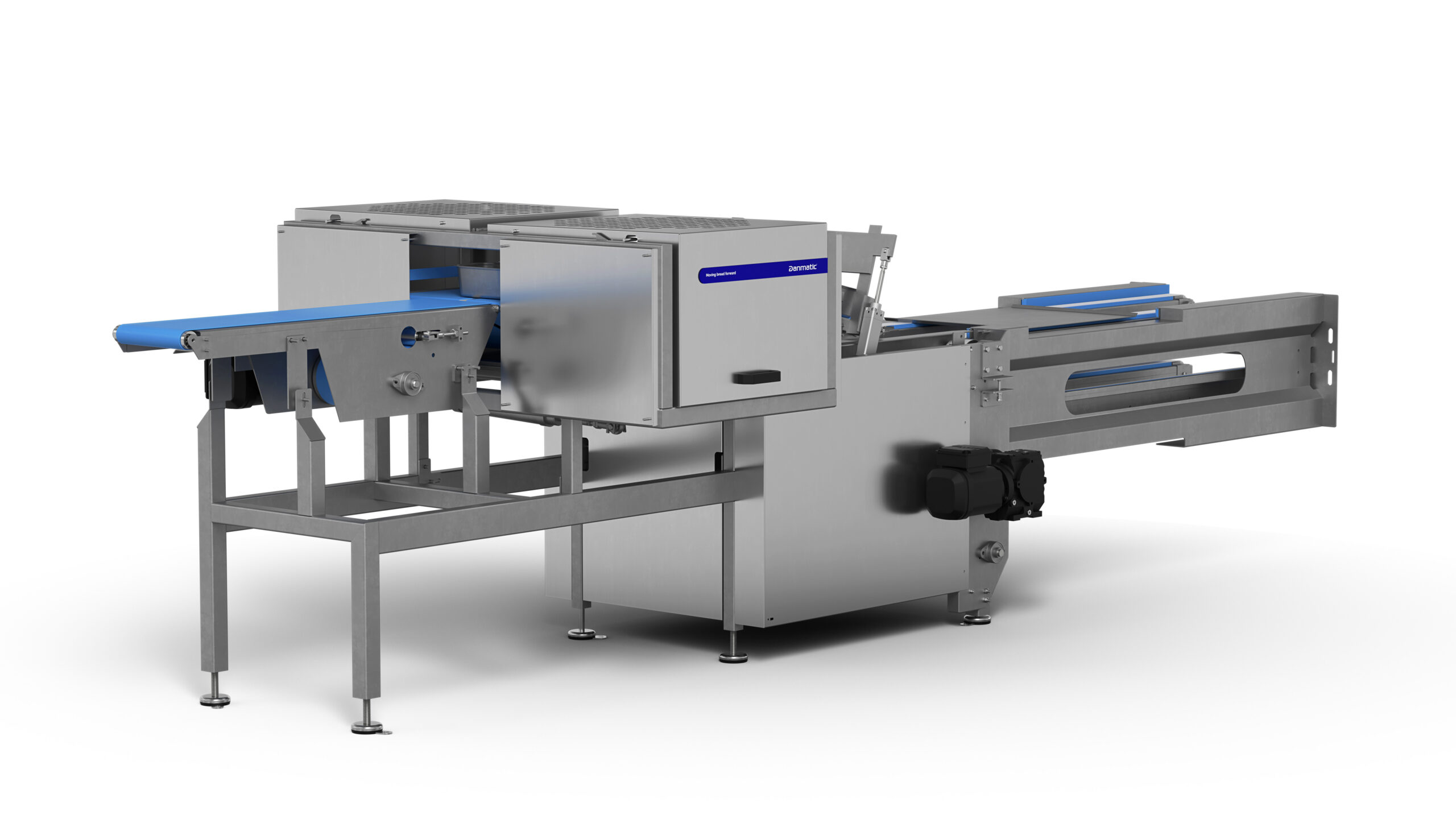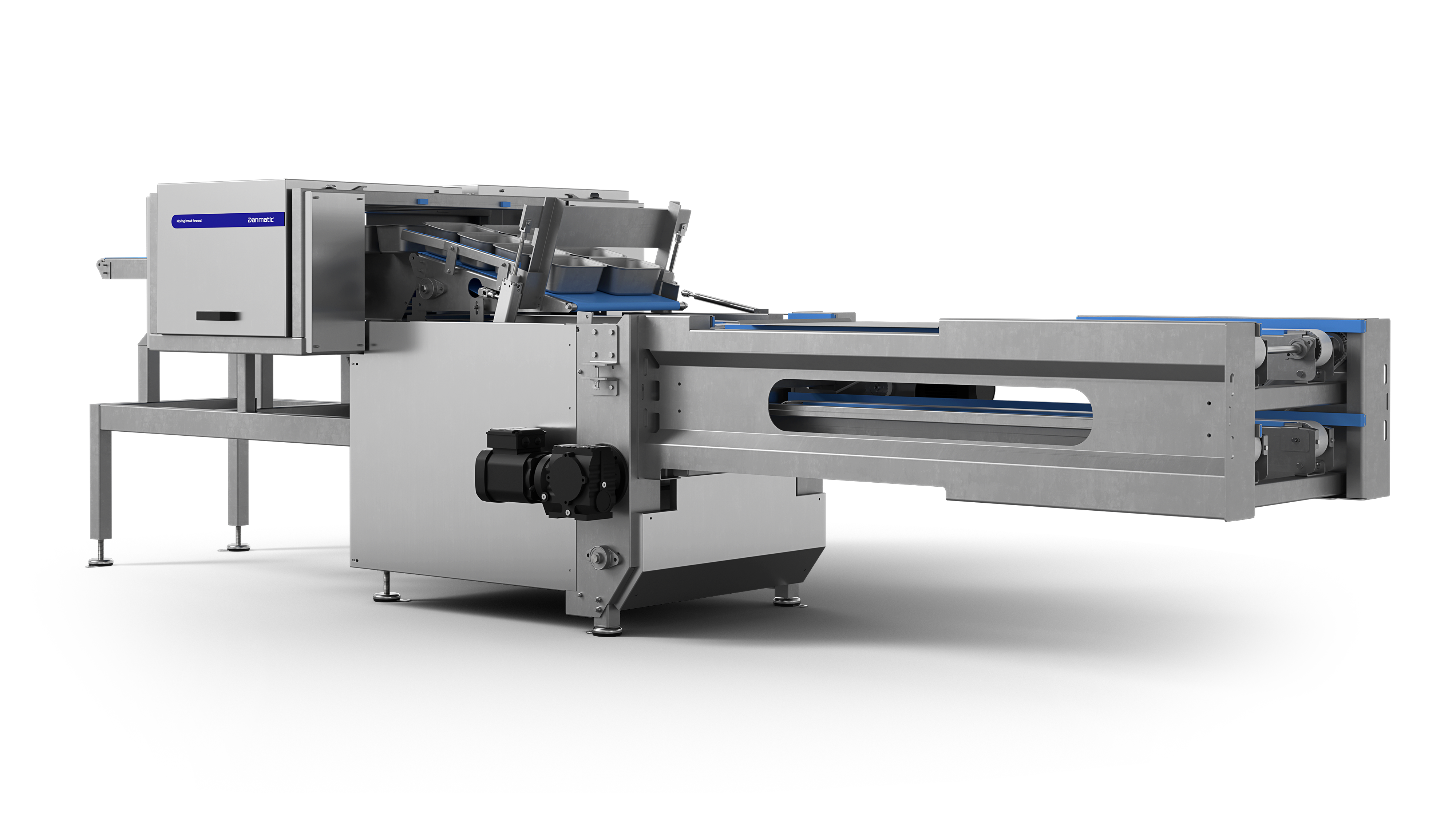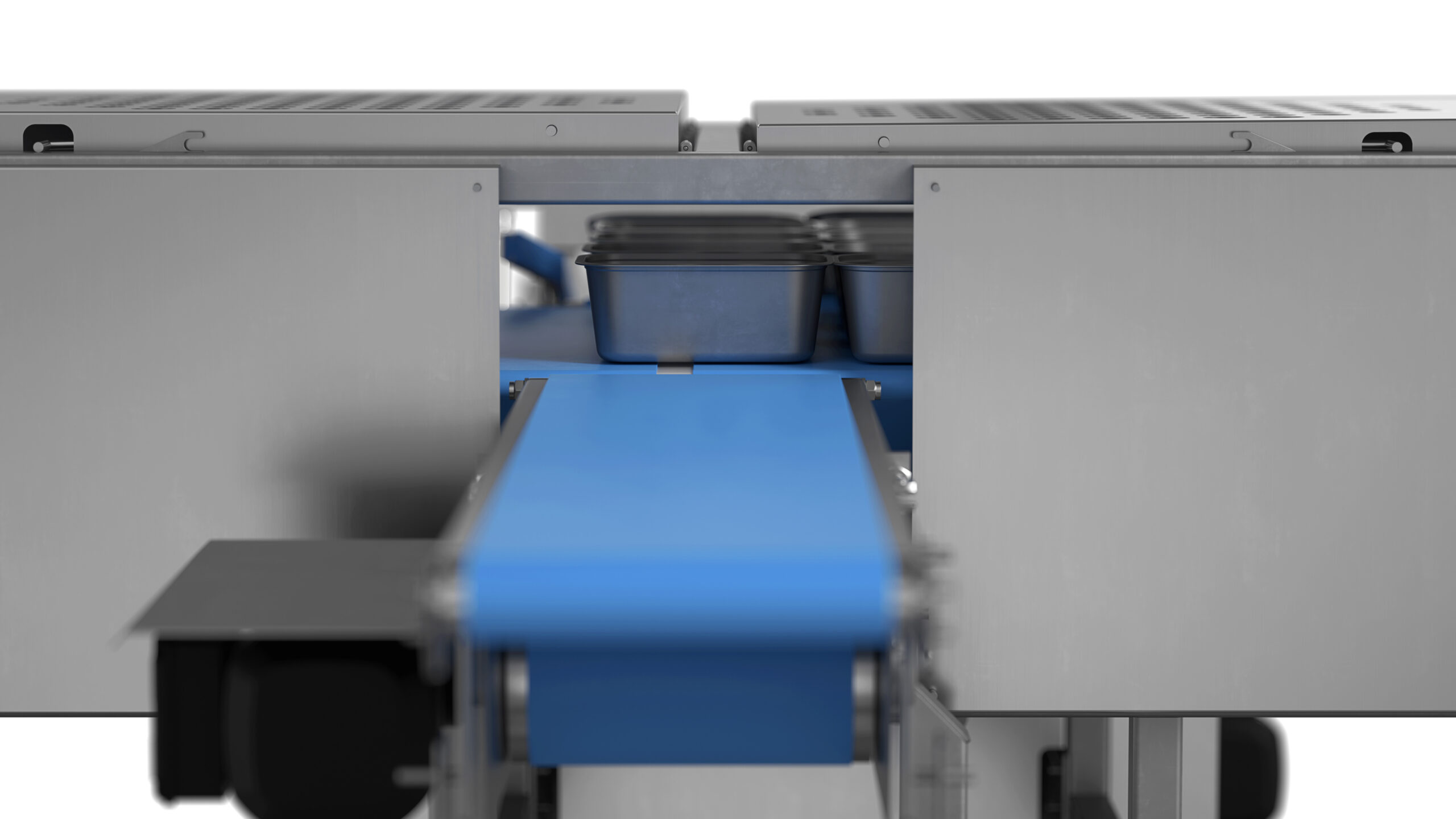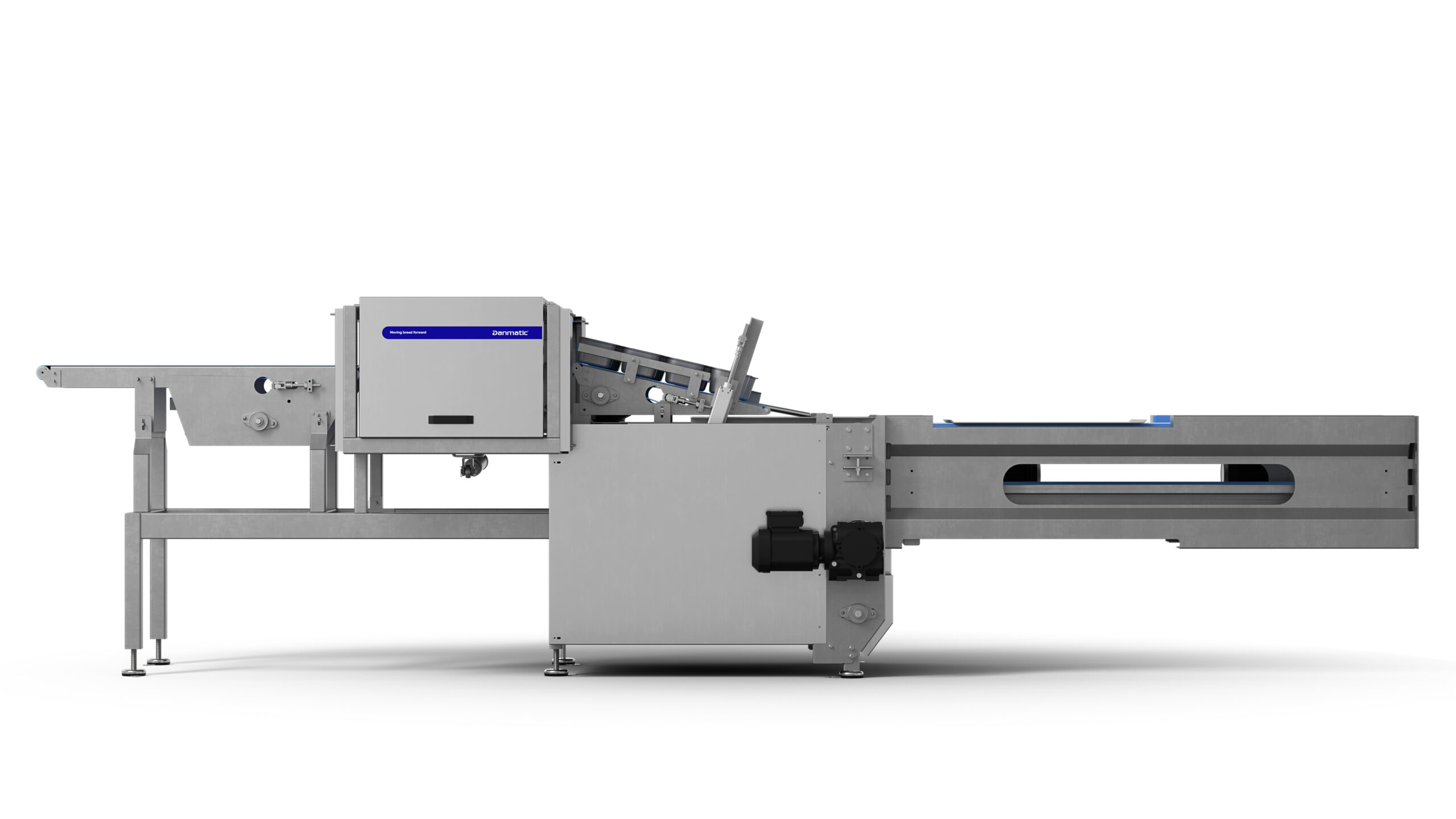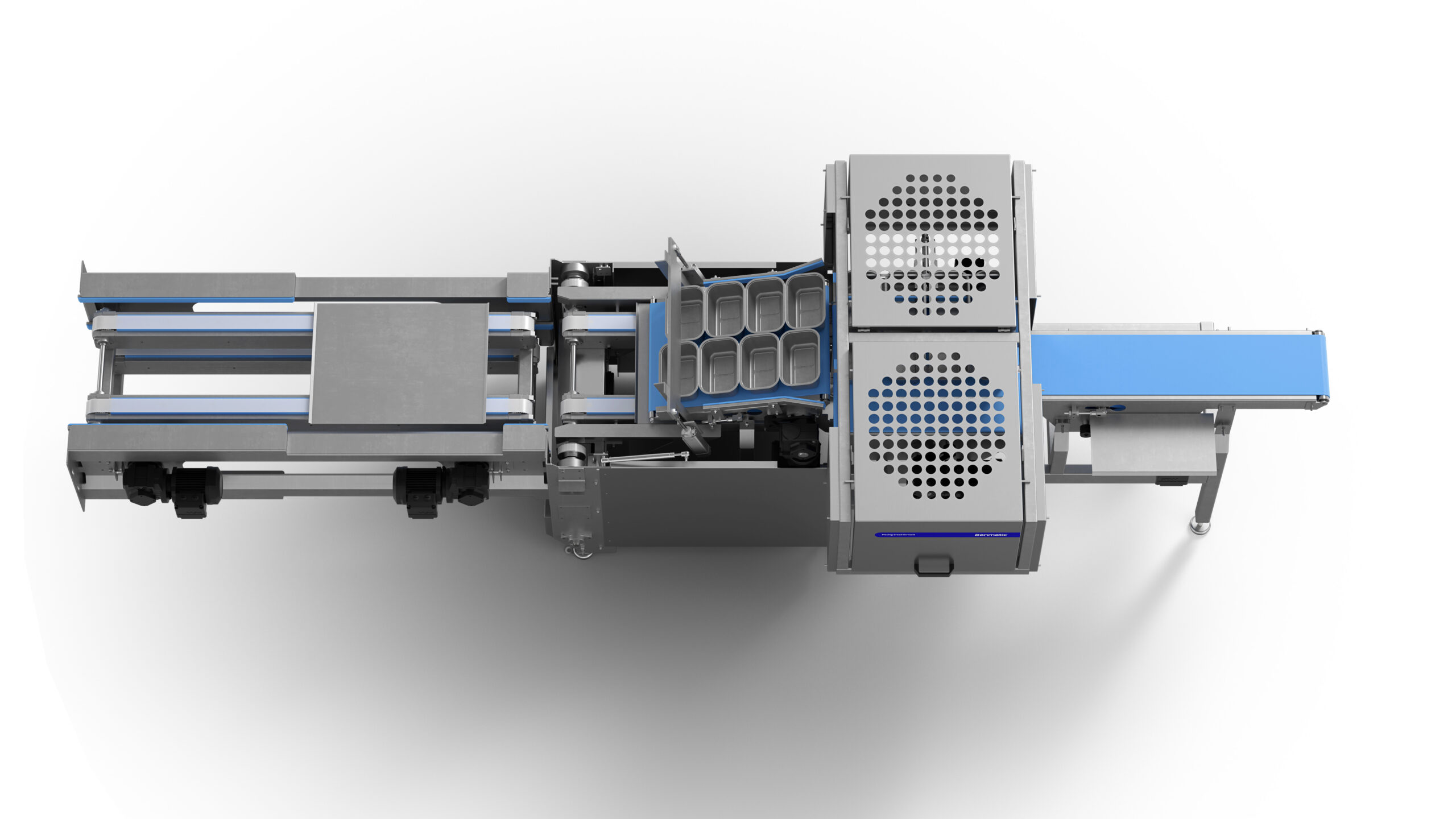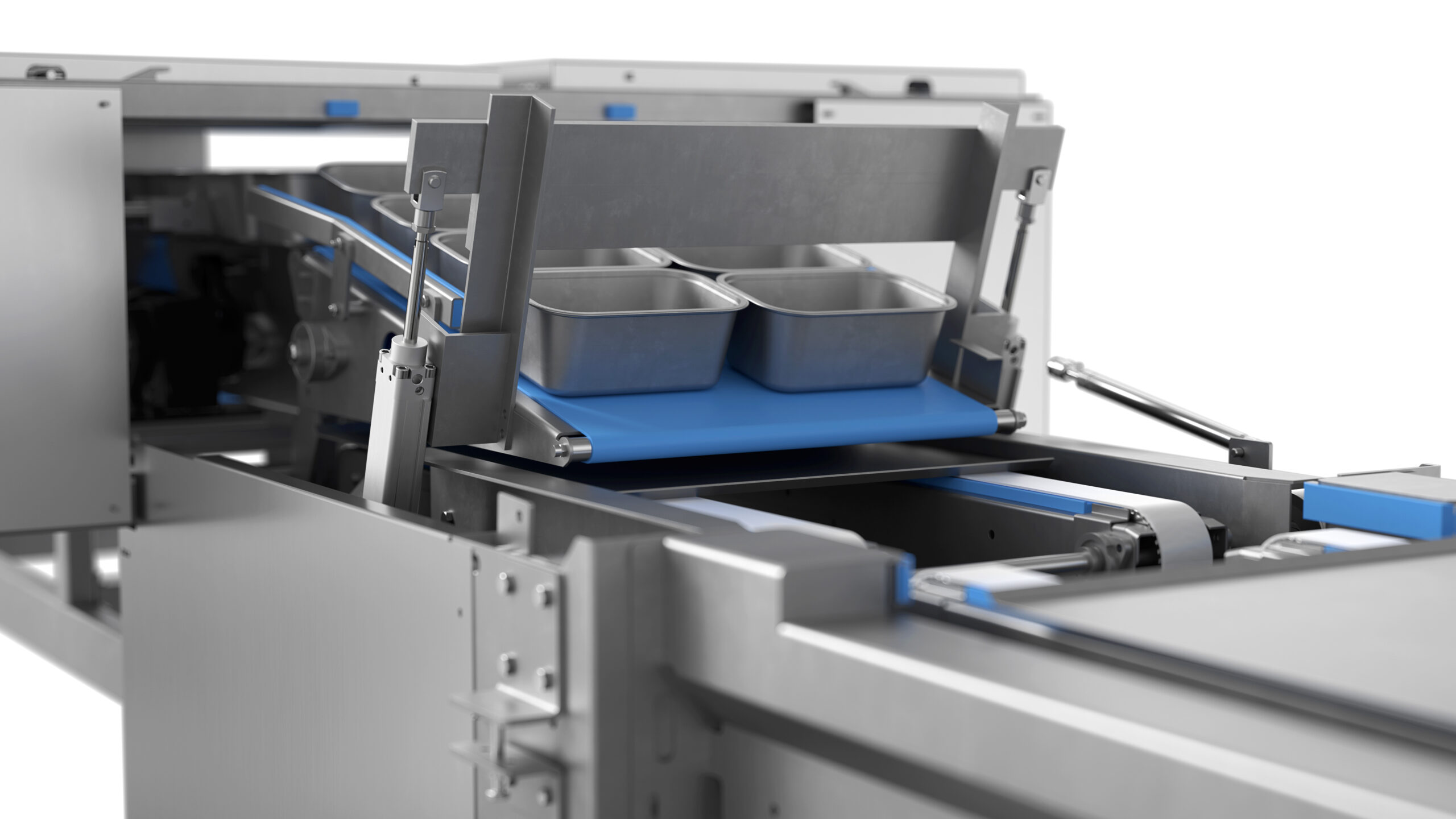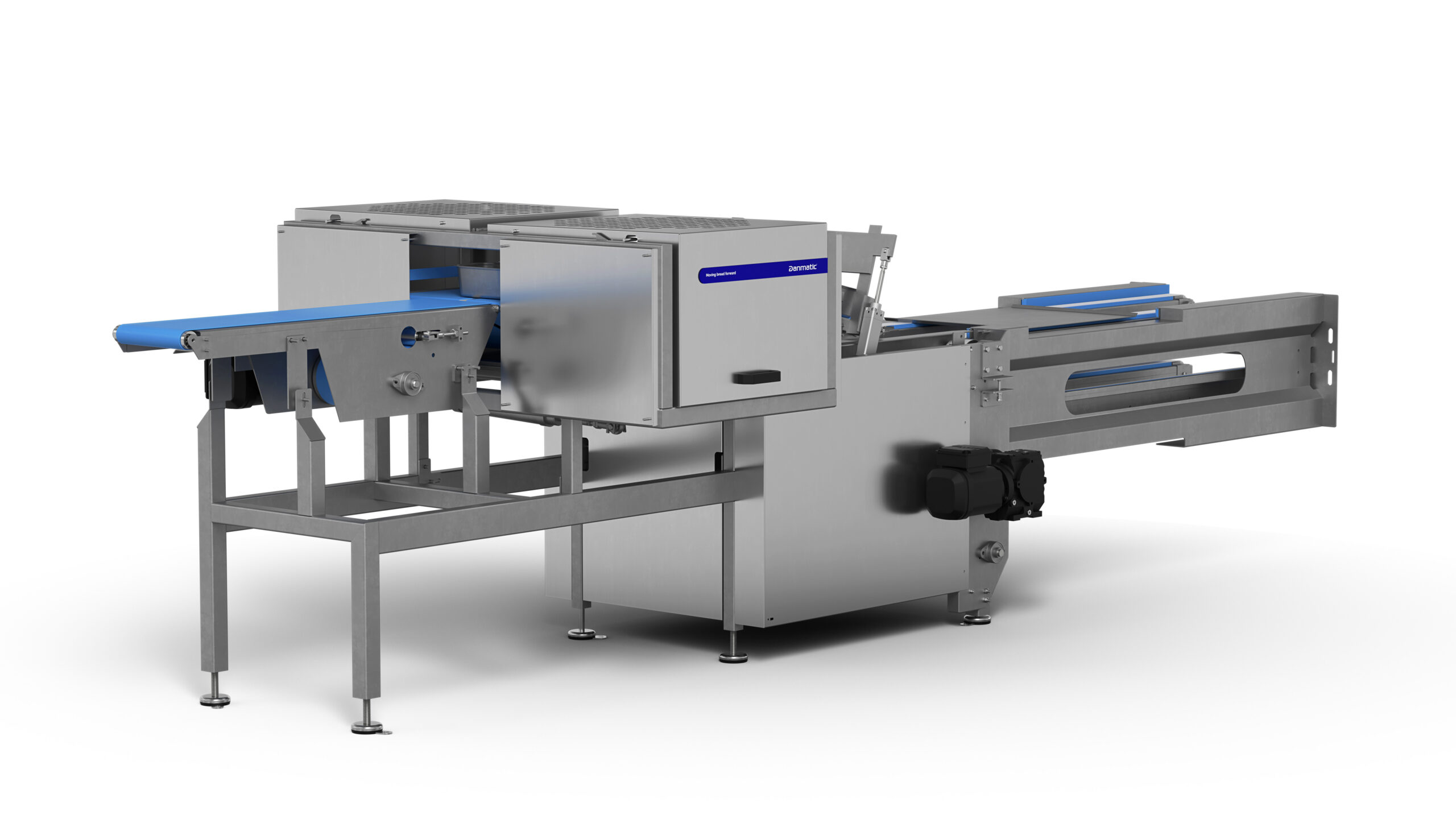 Special Project Equipment
Grouper
The Danmatic Grouper is a efficiently and convenint way to group bread and loafs
The Danmatic Grouper efficiently arranges freshly baked bread/loafs from either a single or dual production line into convenient groupings of 2x4, 3x6, or 4x4 configurations.
These groupings serve various purposes, such as slicing, packing, cooling, or any other specific requirements for product grouping.
Additionally, the Danmatic Grouper can also group lose tins or straps with complete automation, ensuring versatile and efficient grouping options for your production needs.
Technical data
Fast and effecient
Manufactured in stainless steel and food approved materials.
Convenient grouping 2x4, 3x6 or 4x4
Please contact

us

Please call us or send your general inquiries.

+45 8725 9800

danmatic@danmatic.dk