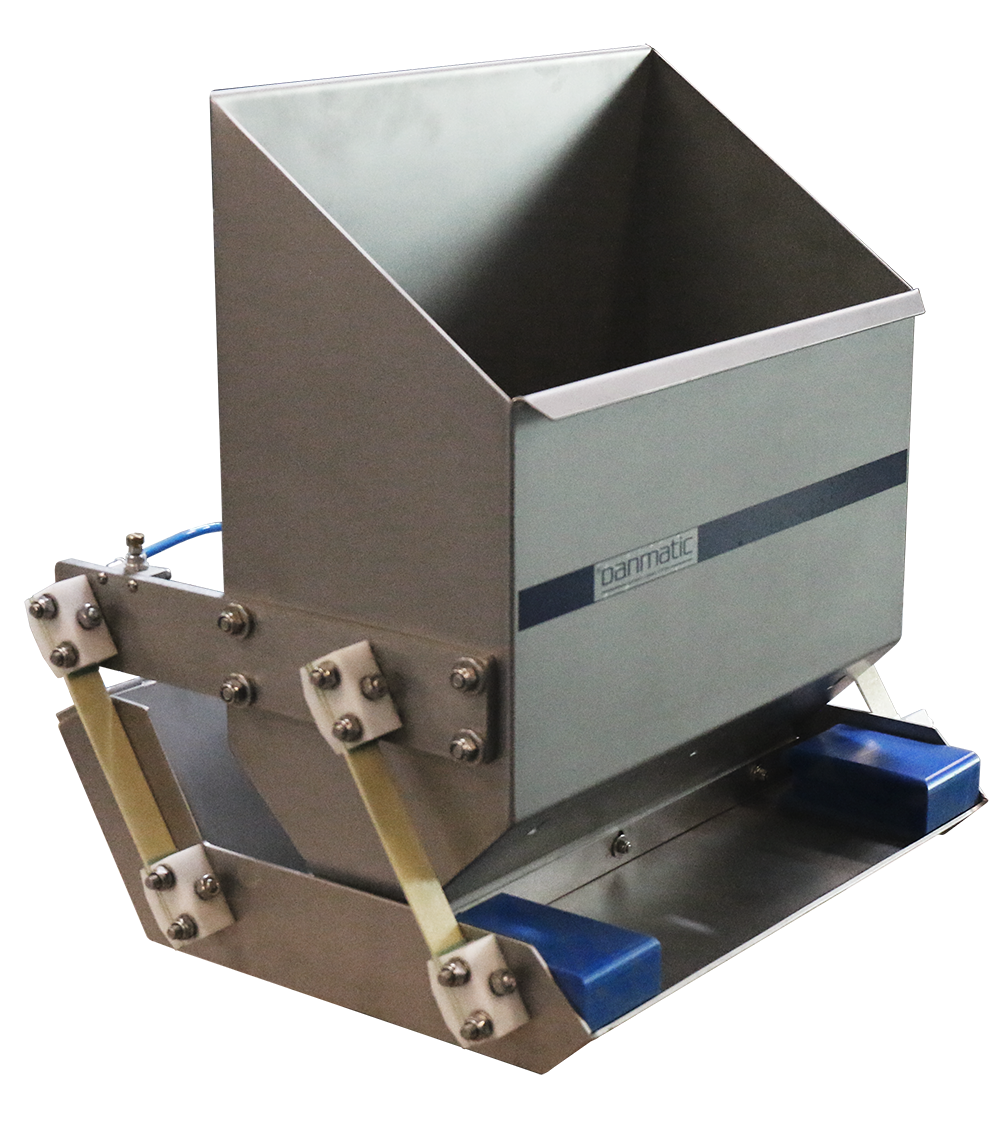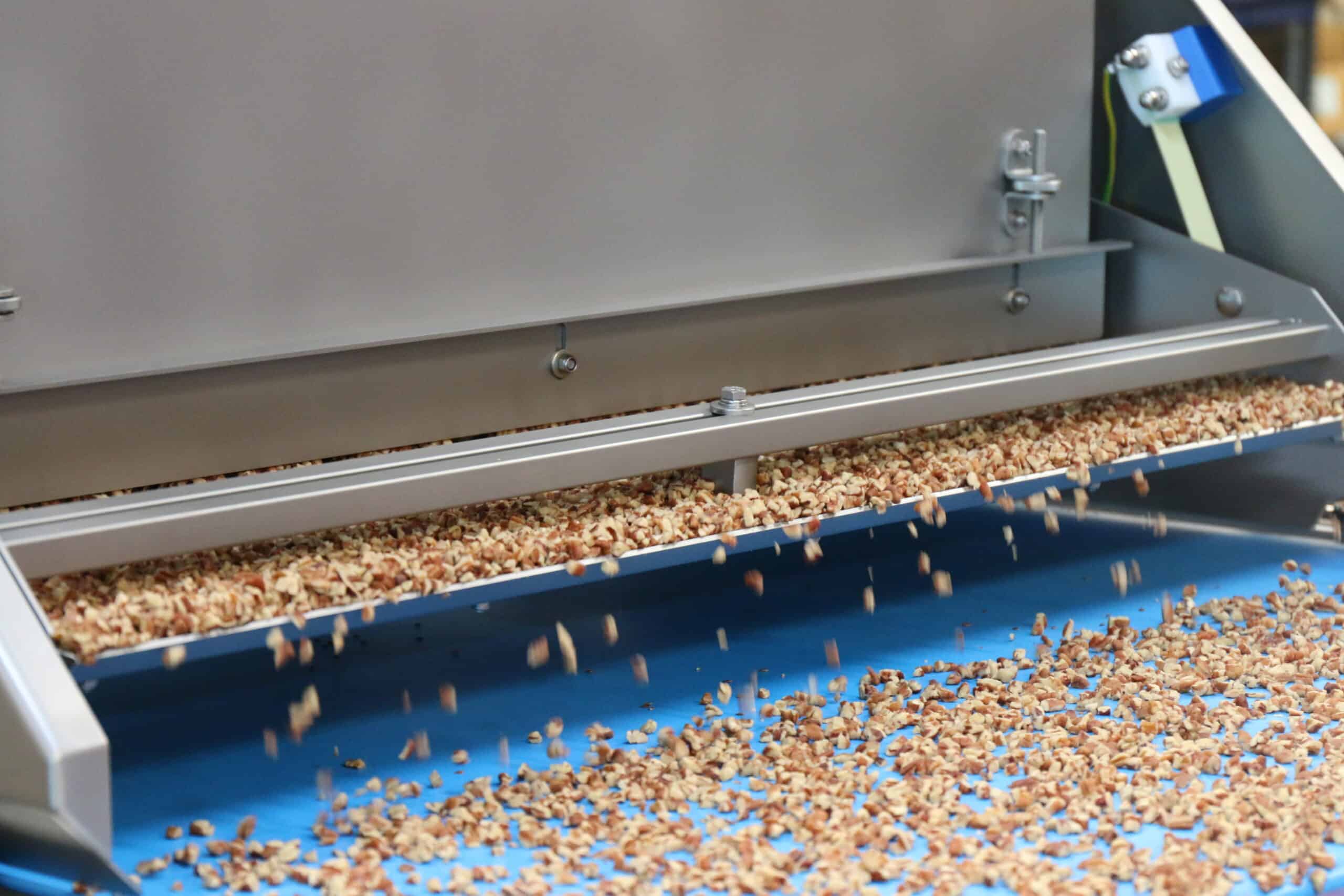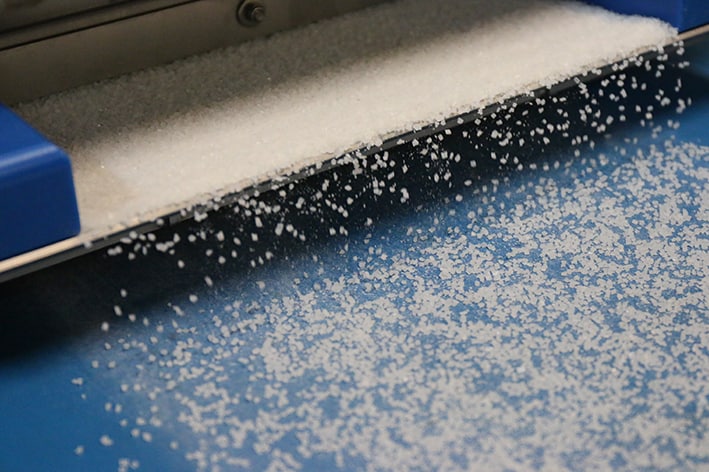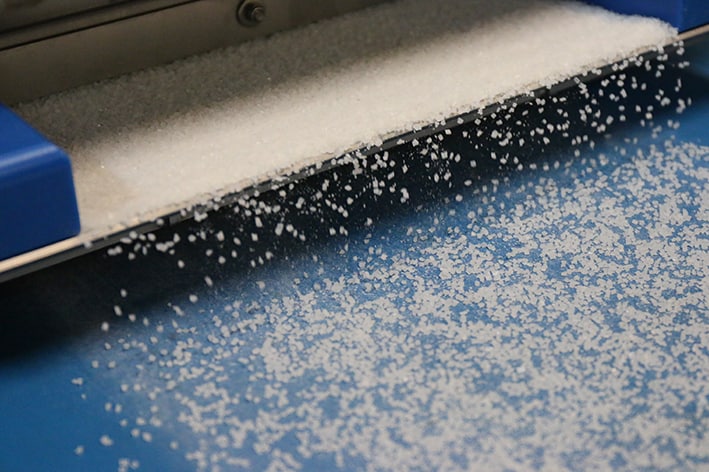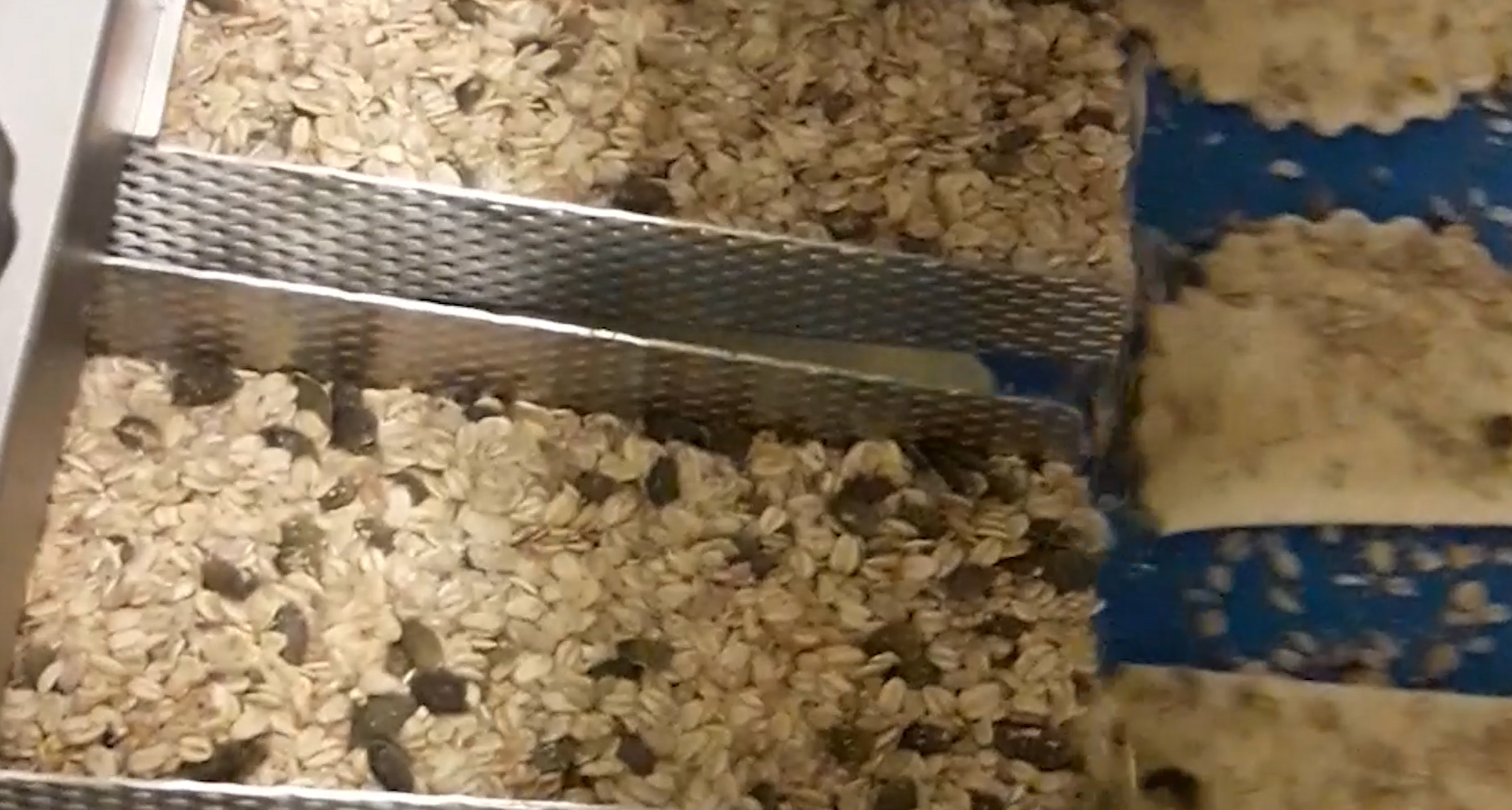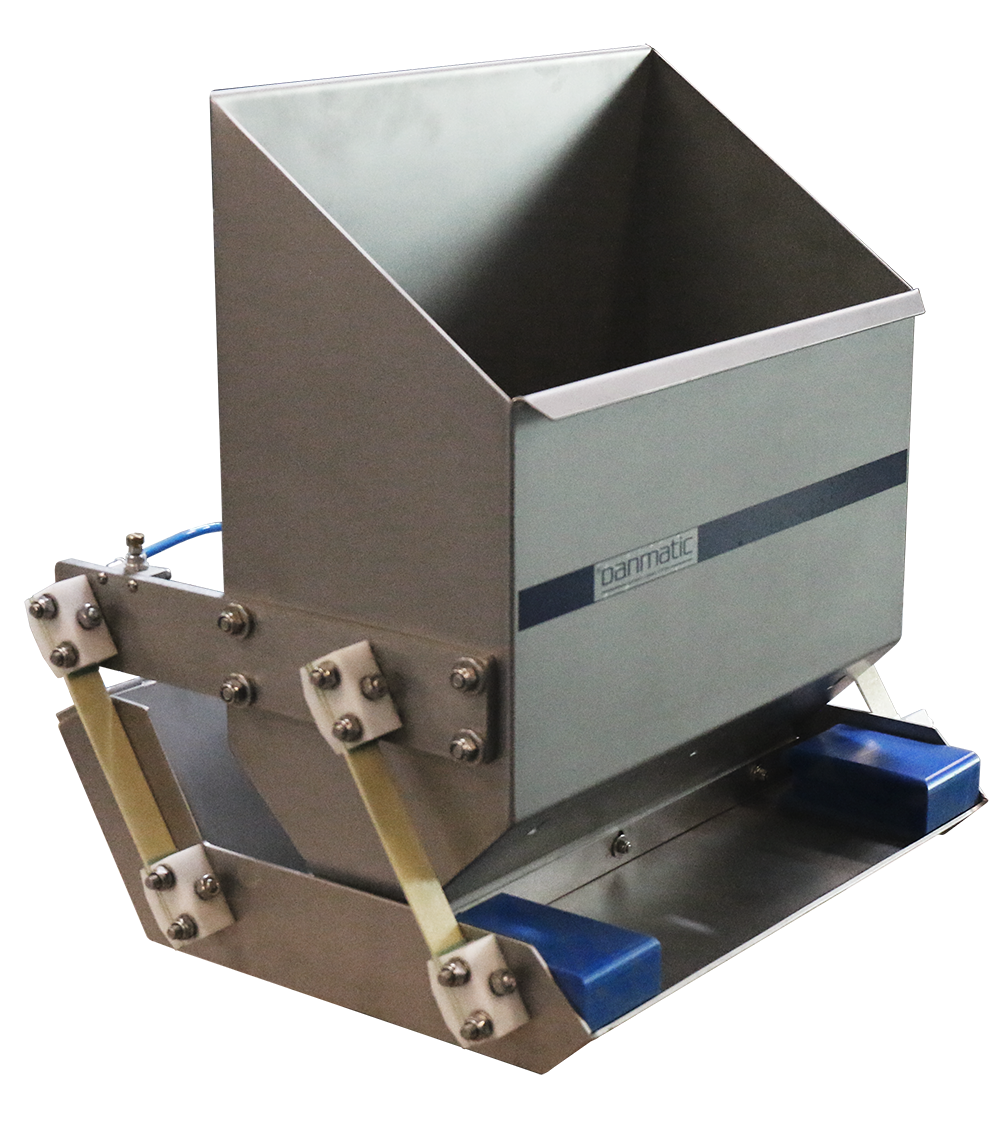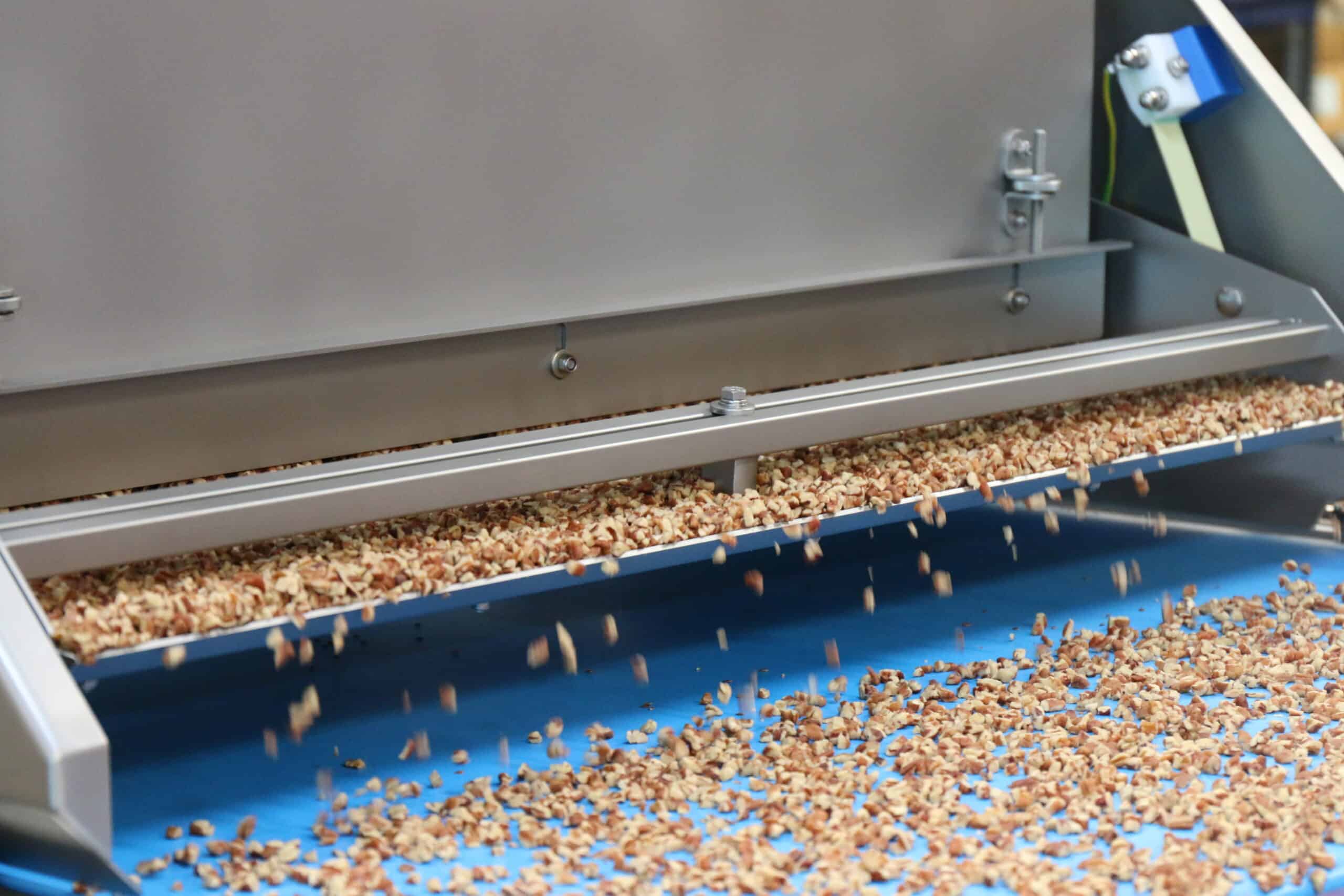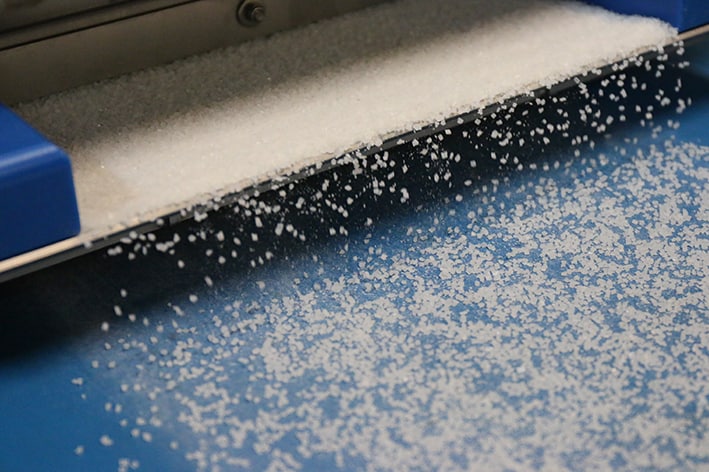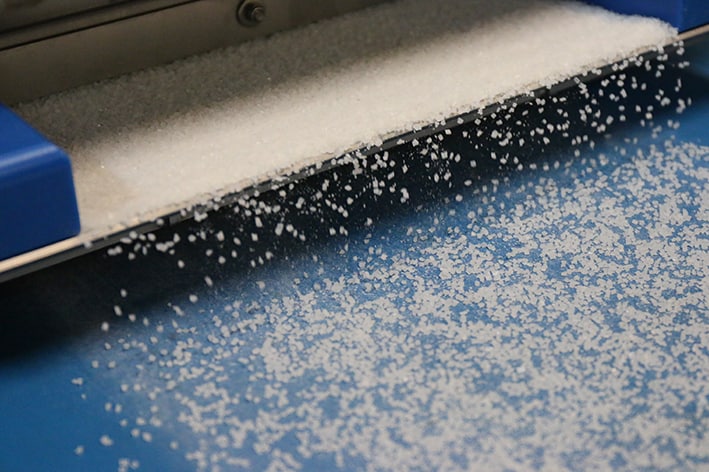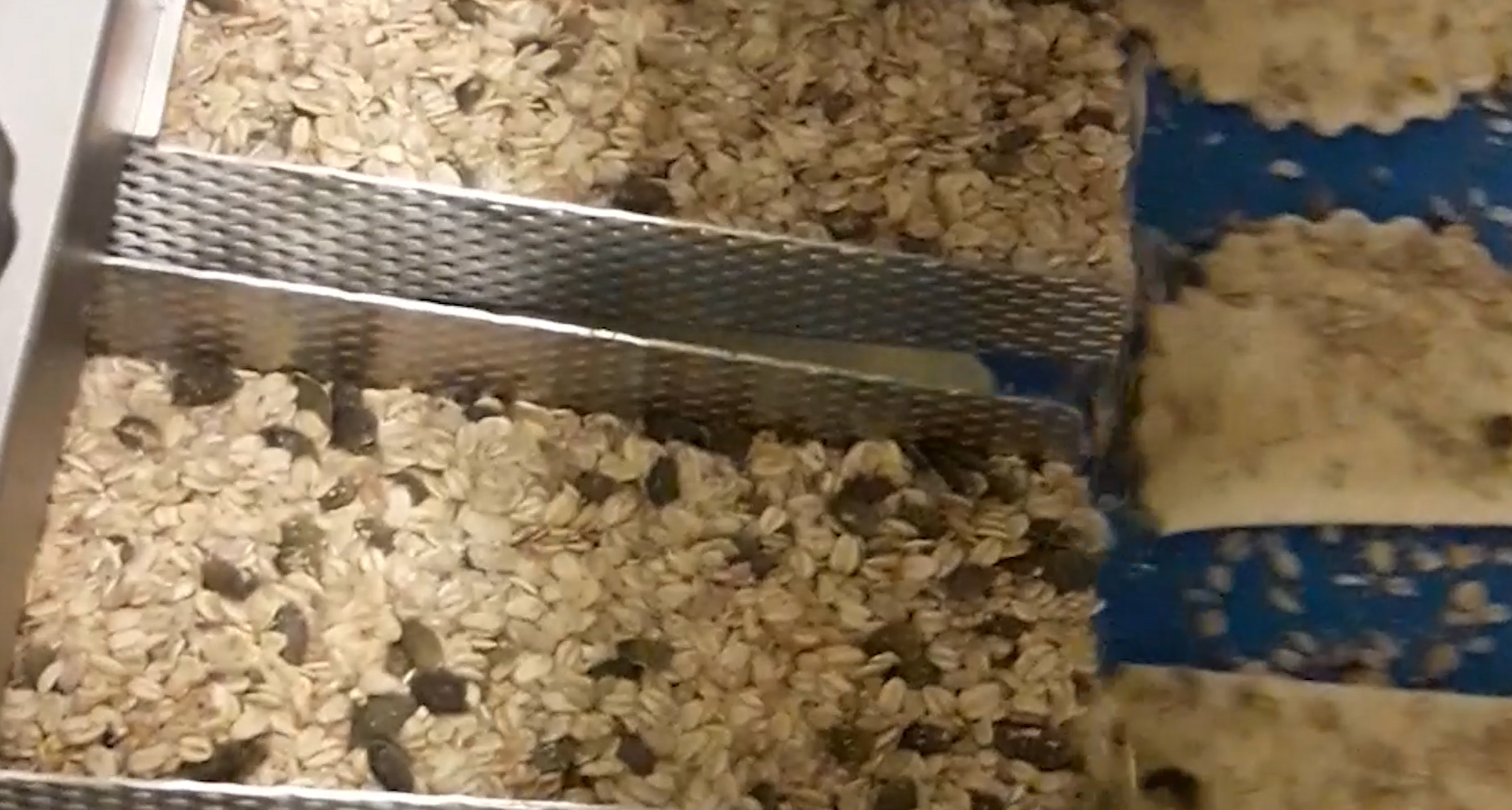 Seeder

with vibration

Danmatics Seeder with vibration, has been developed for gentle distribution of all types of toppings, and especially porous and "complicated" types, such as e.g. sugar, salt, coconut flour, almond flakes and pecan nuts.

The seeder consists of a container under which a vibrating tray is mounted. The gap between the container and the vibrating tray can be adjusted, thereby adjusting the quantity of toppings. The speed of the vibrating tray itself can also be changed, which also affects the quantity.

The seeder is supplied with its own electric control for and starts and stops by a sensor detecting the products on the line. No product, no seeding.

A pneumatic piston creates the vibrations in the vibrating tray and the frequency is easily adjusted by turning a needle valve to regulate the air flow.

A set of channels/gutters can be added to the seeder to control the flow of toppings to match the product pattern on the line. Hereby the seeding is made precise and with minimal waste.
Technical data
Manufactured in stainless steel and food approved materials
Pneumatically driven
Integrated electrical controls
Avilable in different withs
Please contact

us

Please call us or send your general inquiries.

+45 8725 9800

danmatic@danmatic.dk