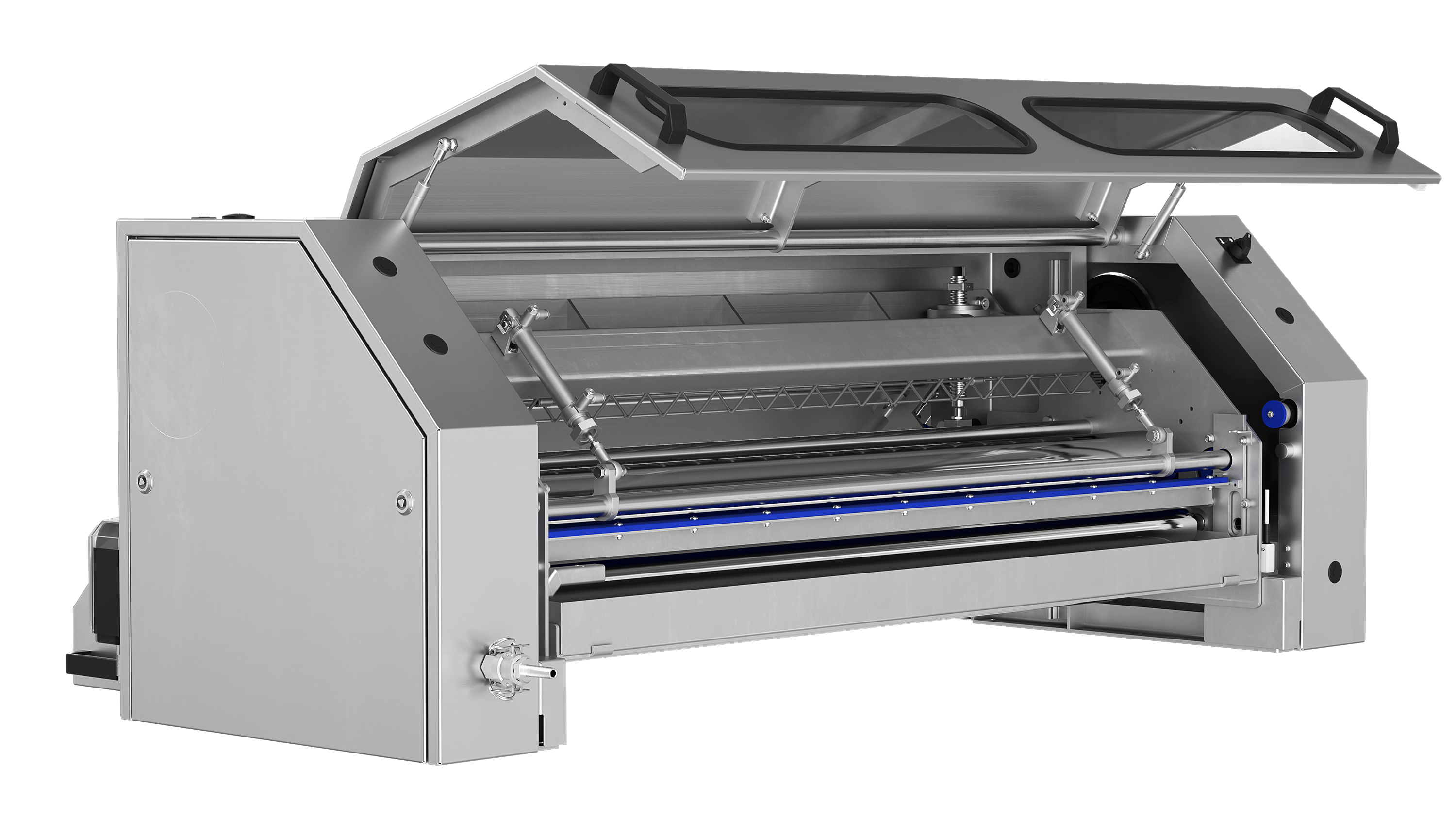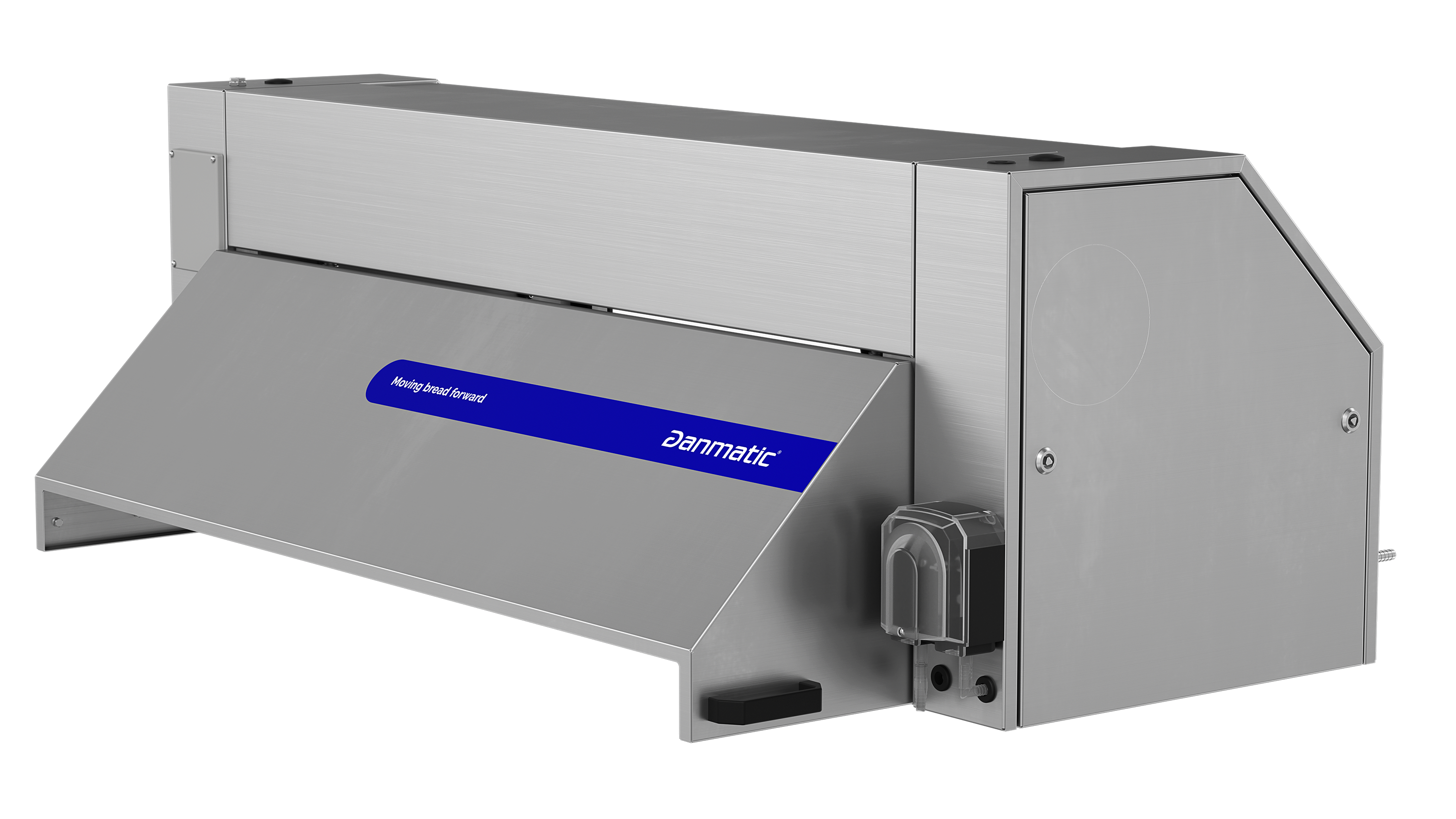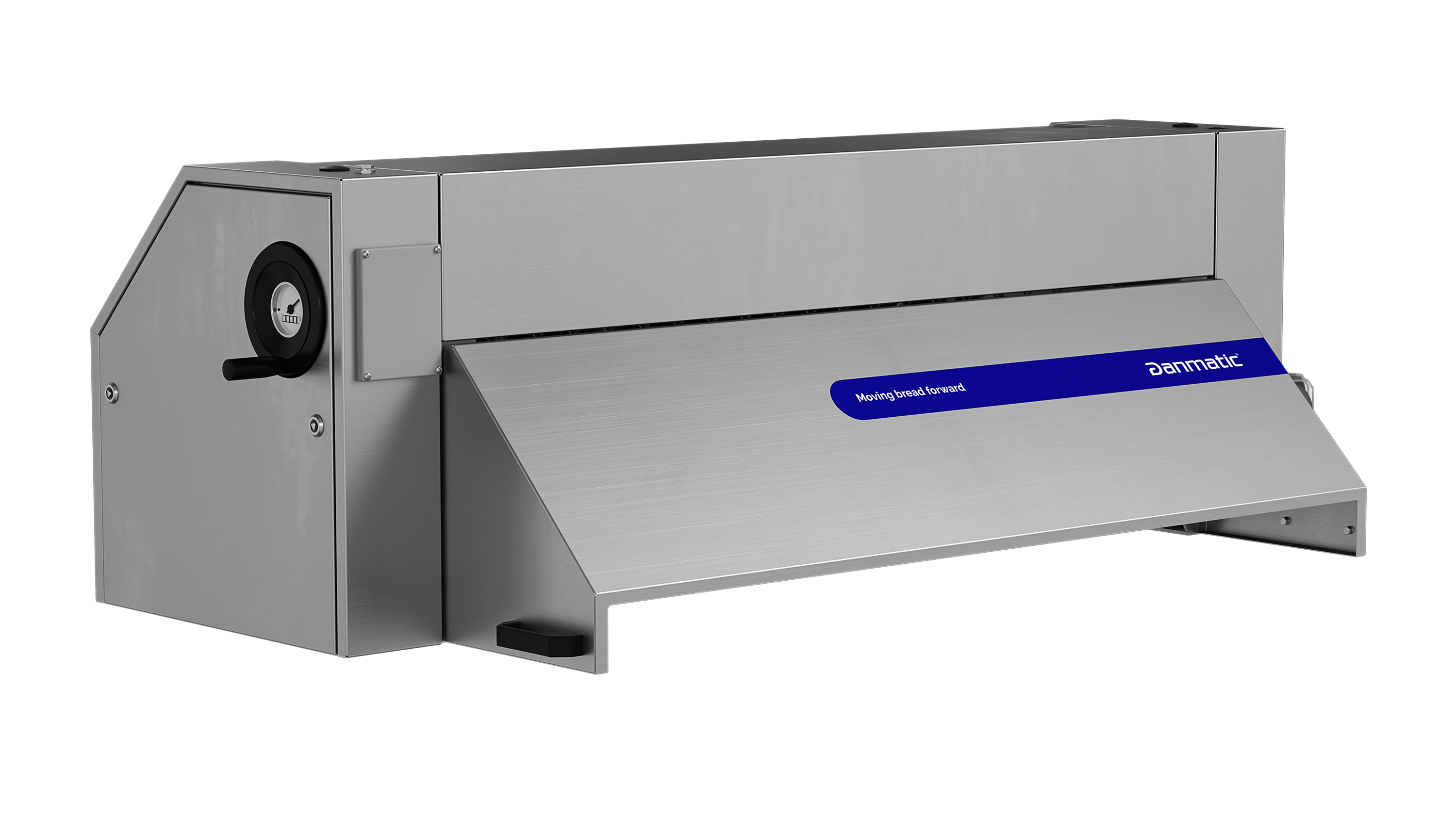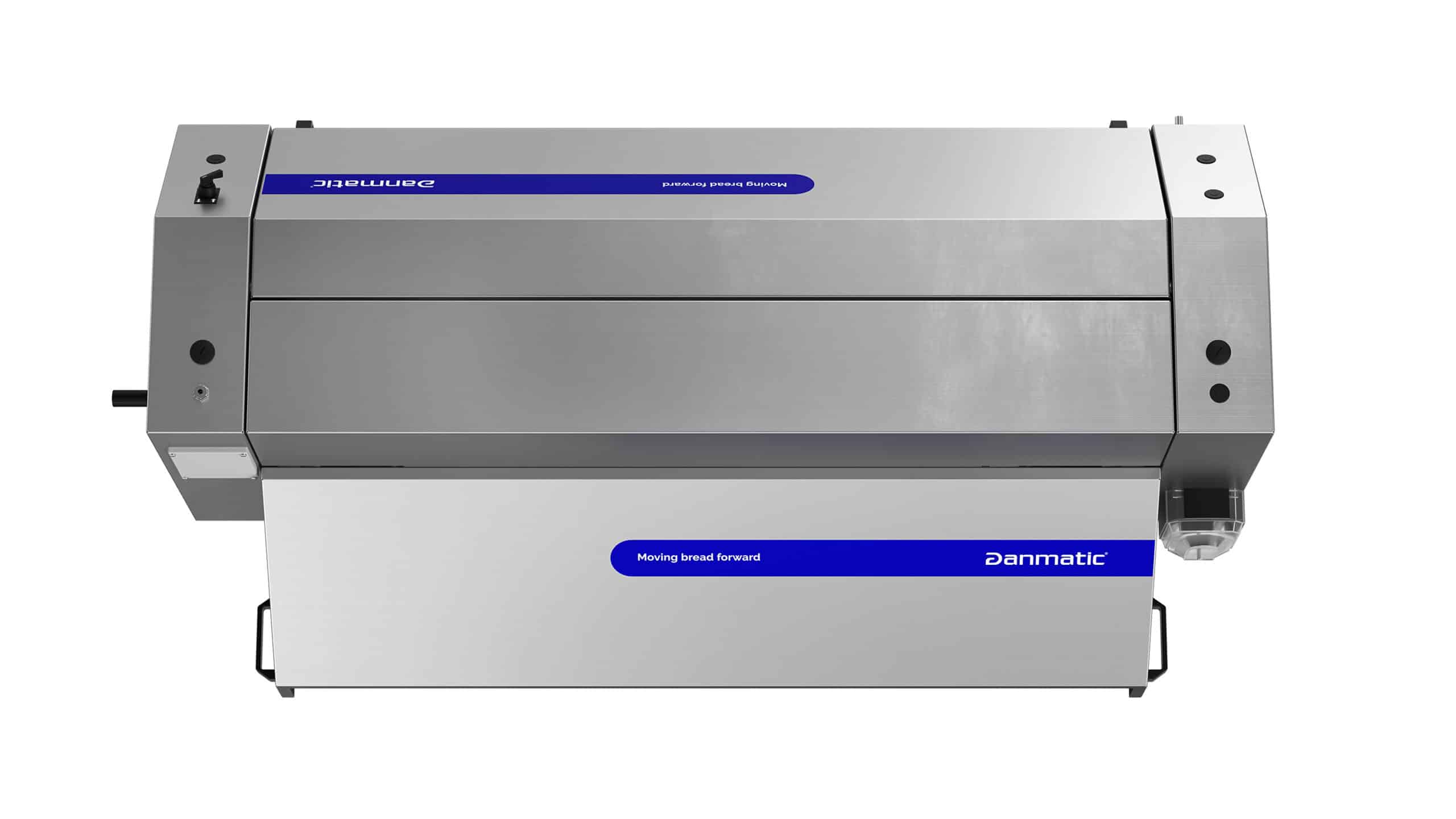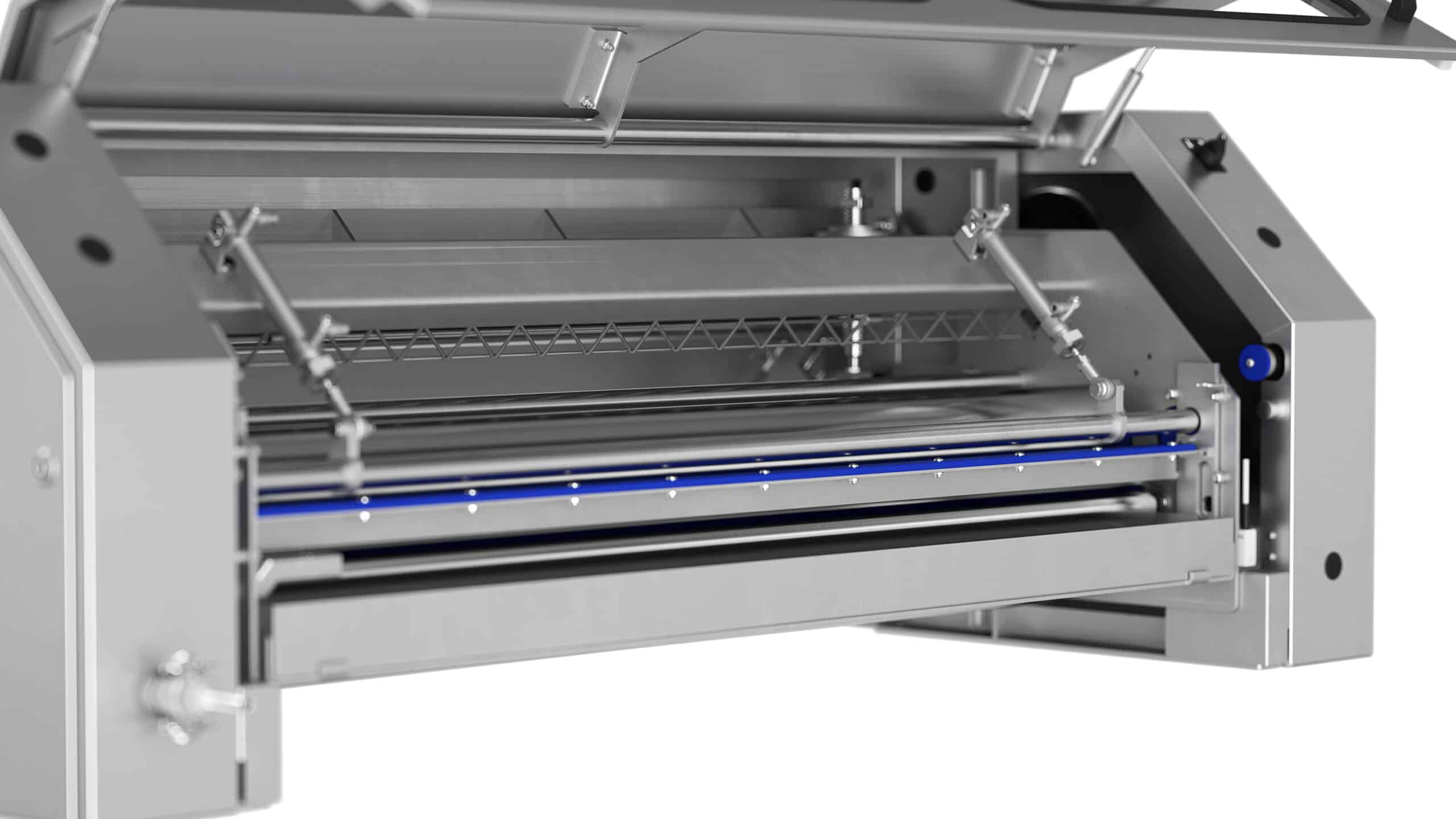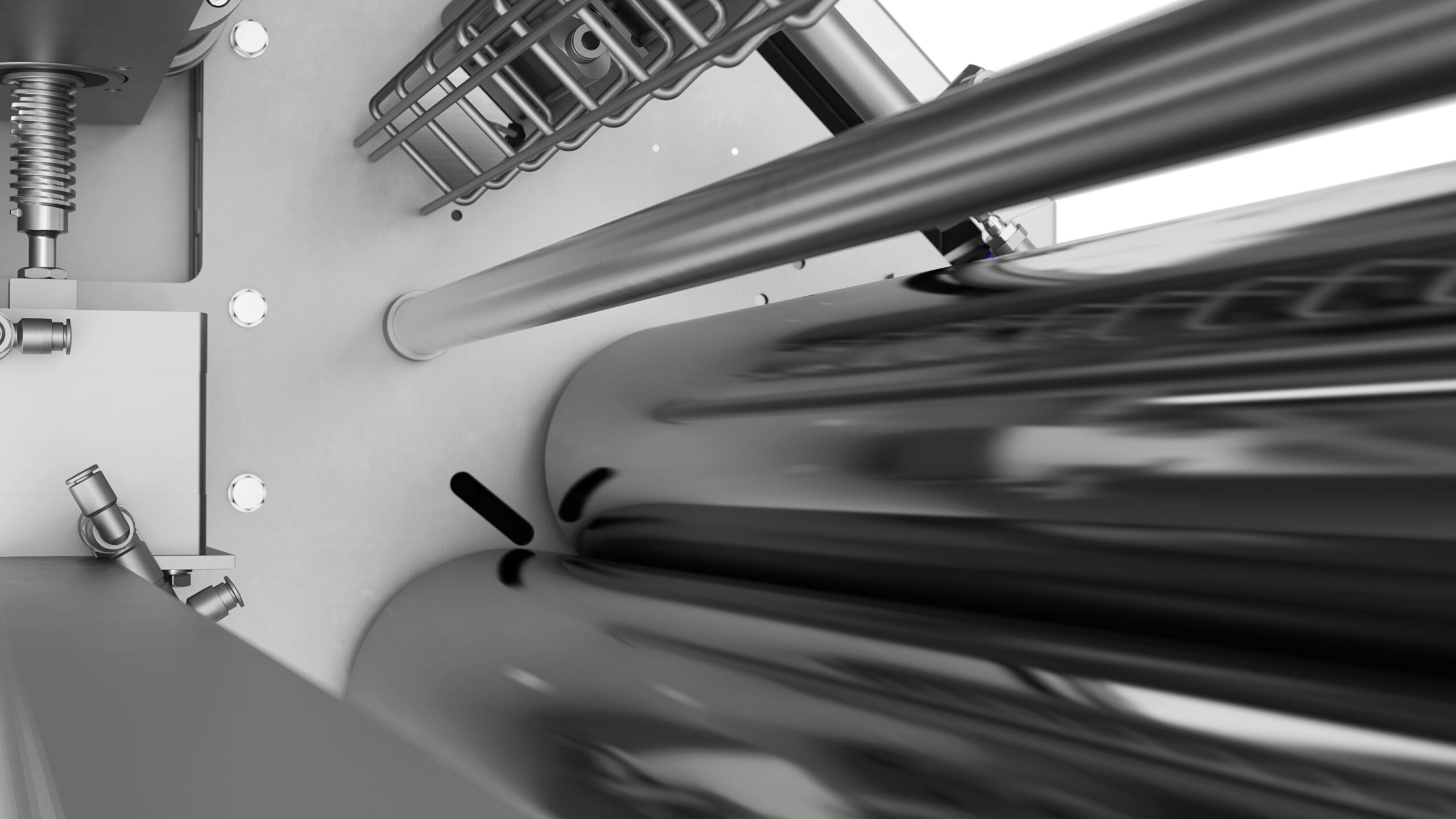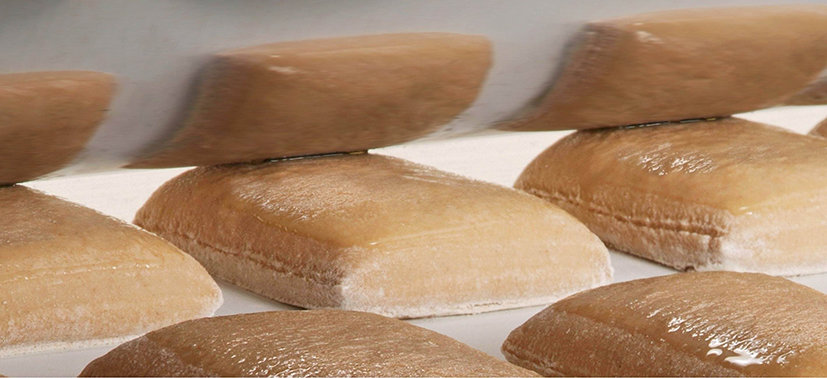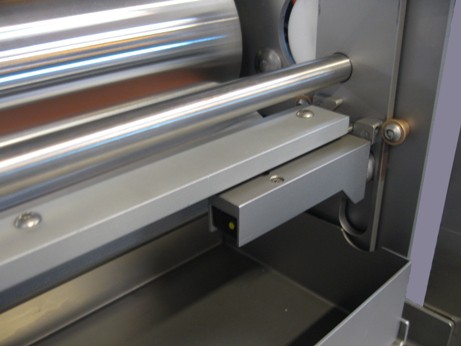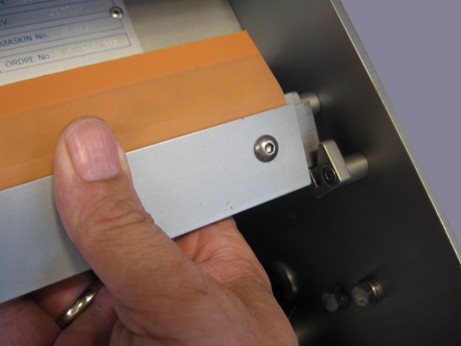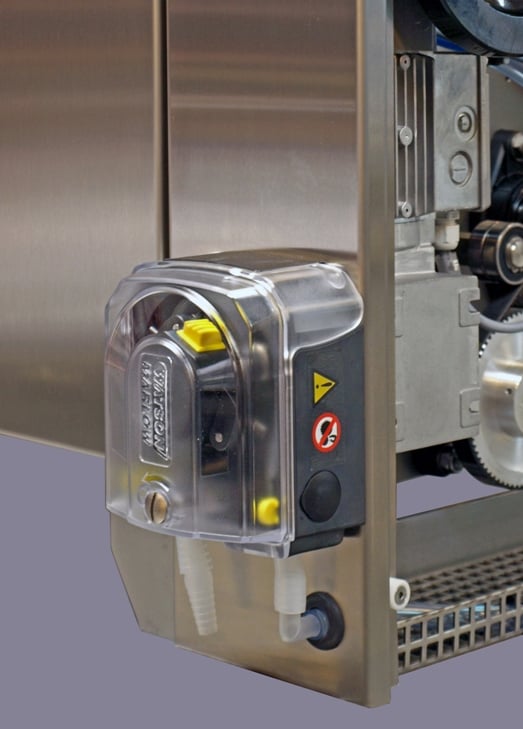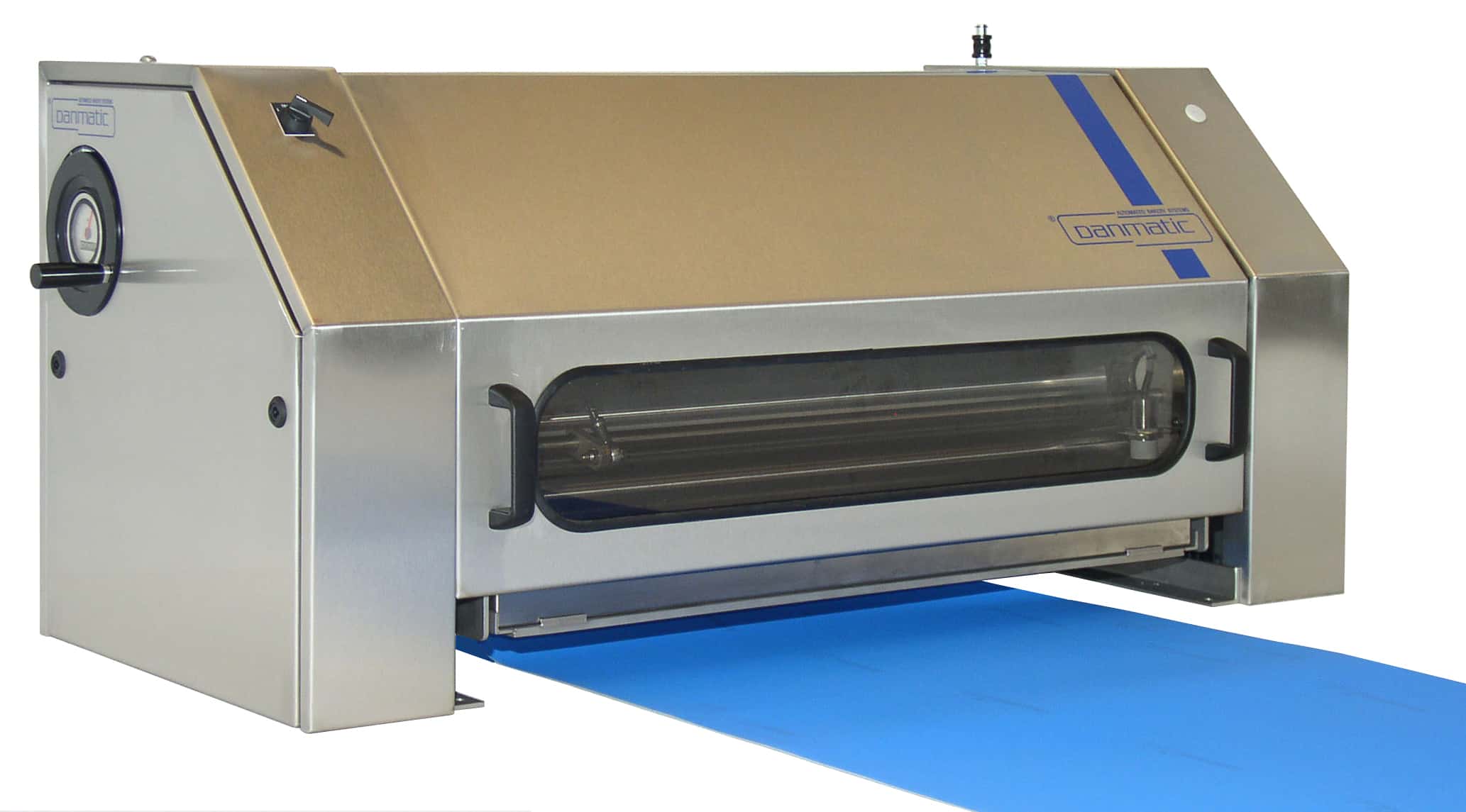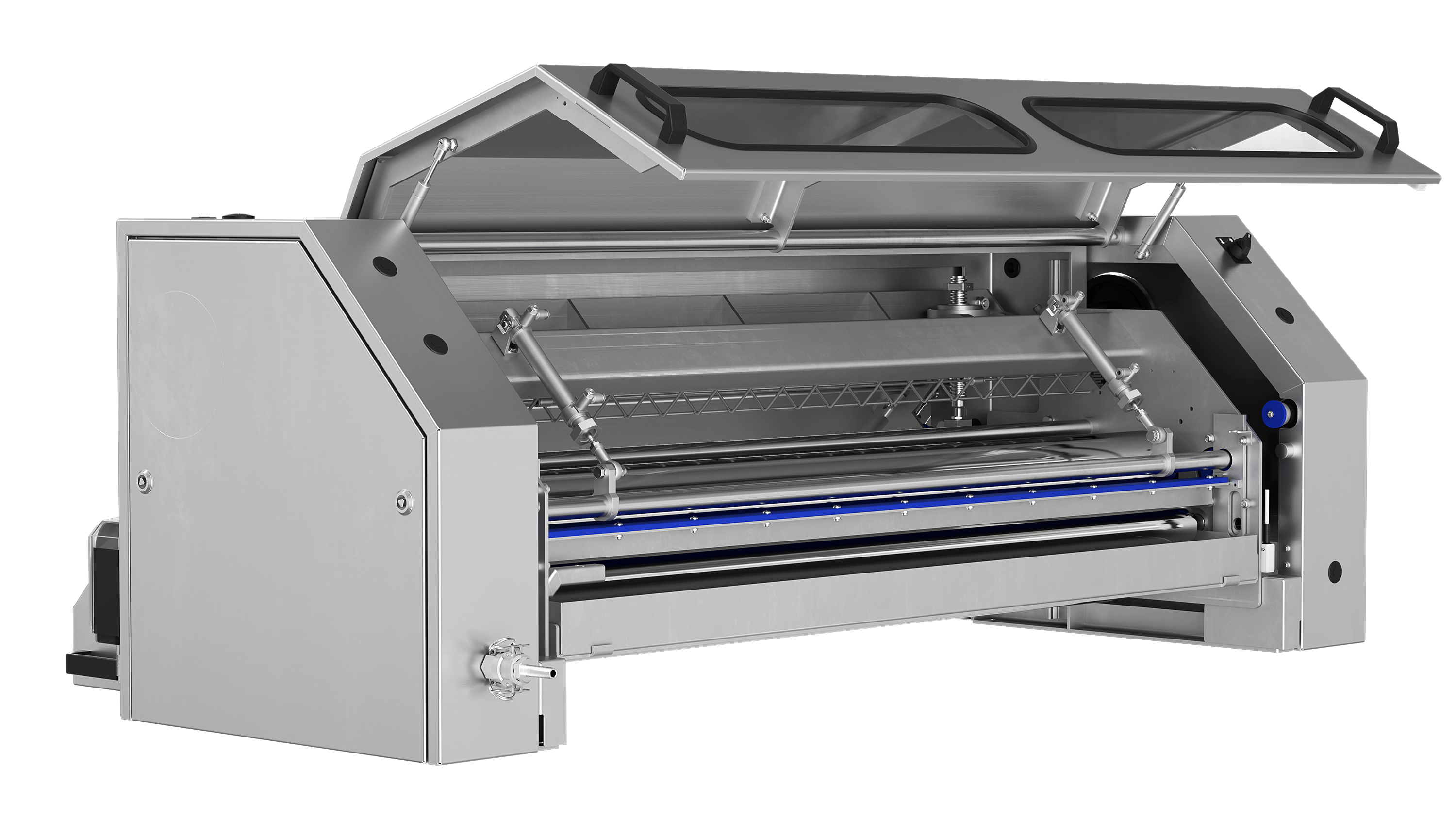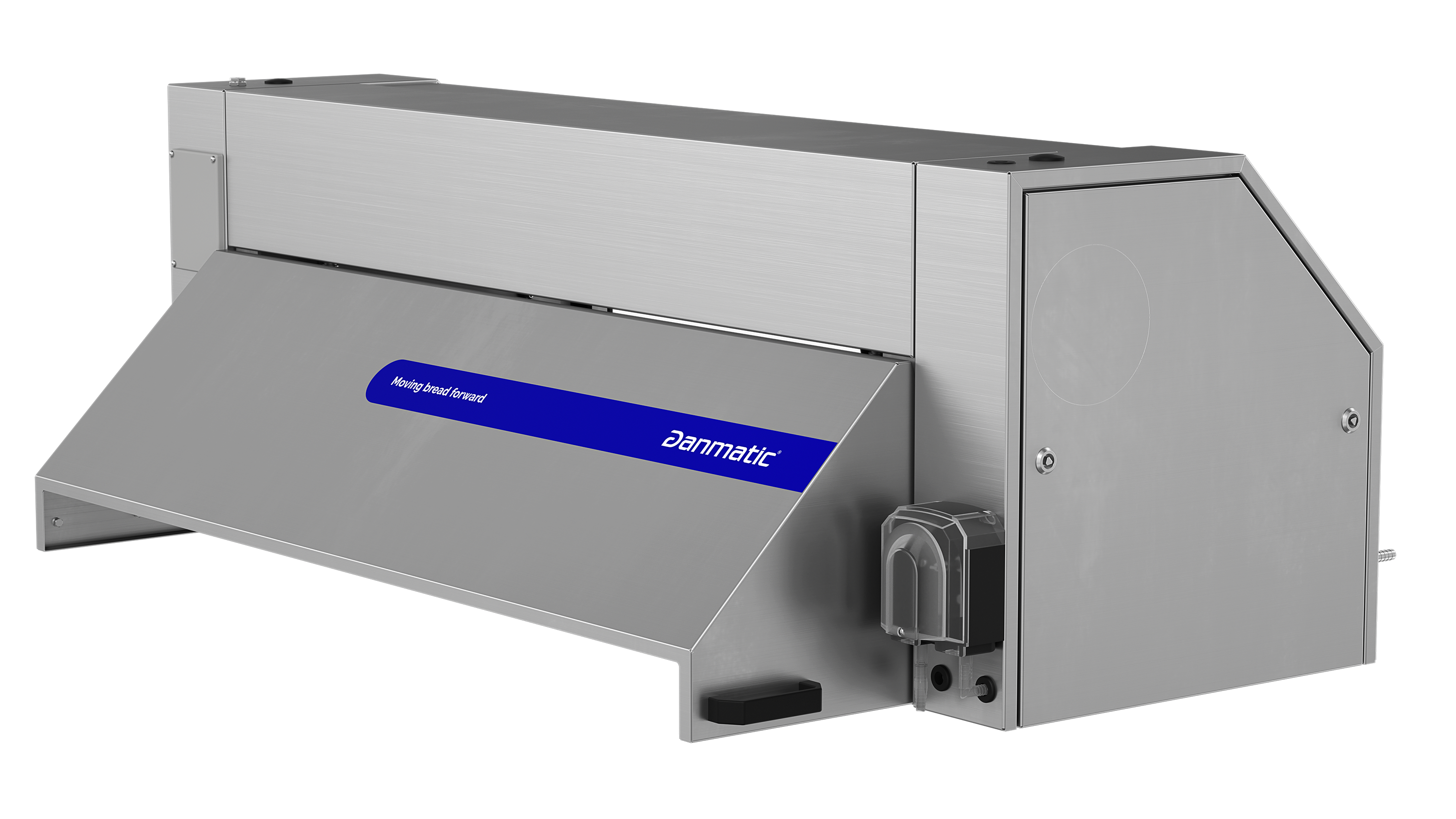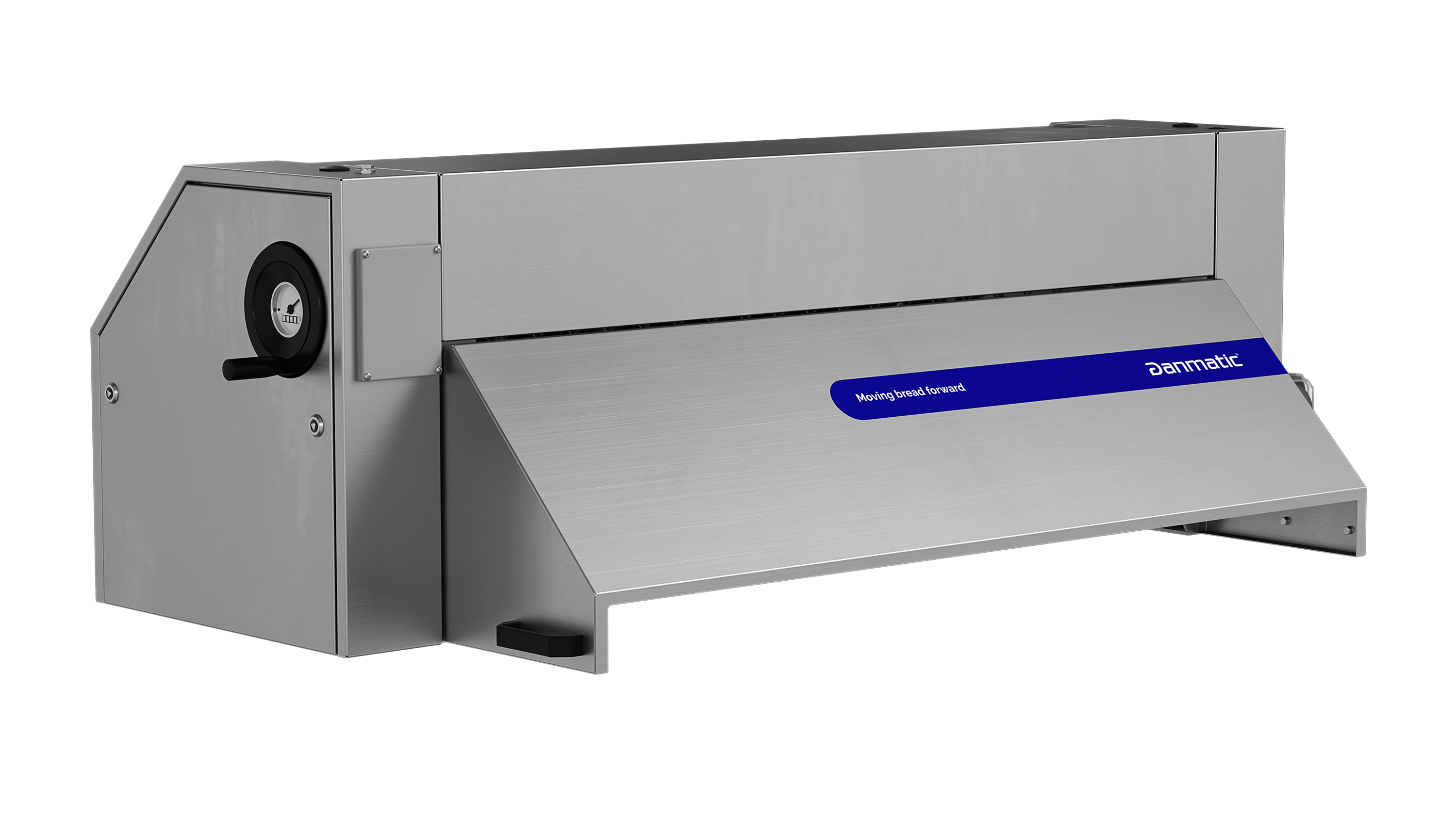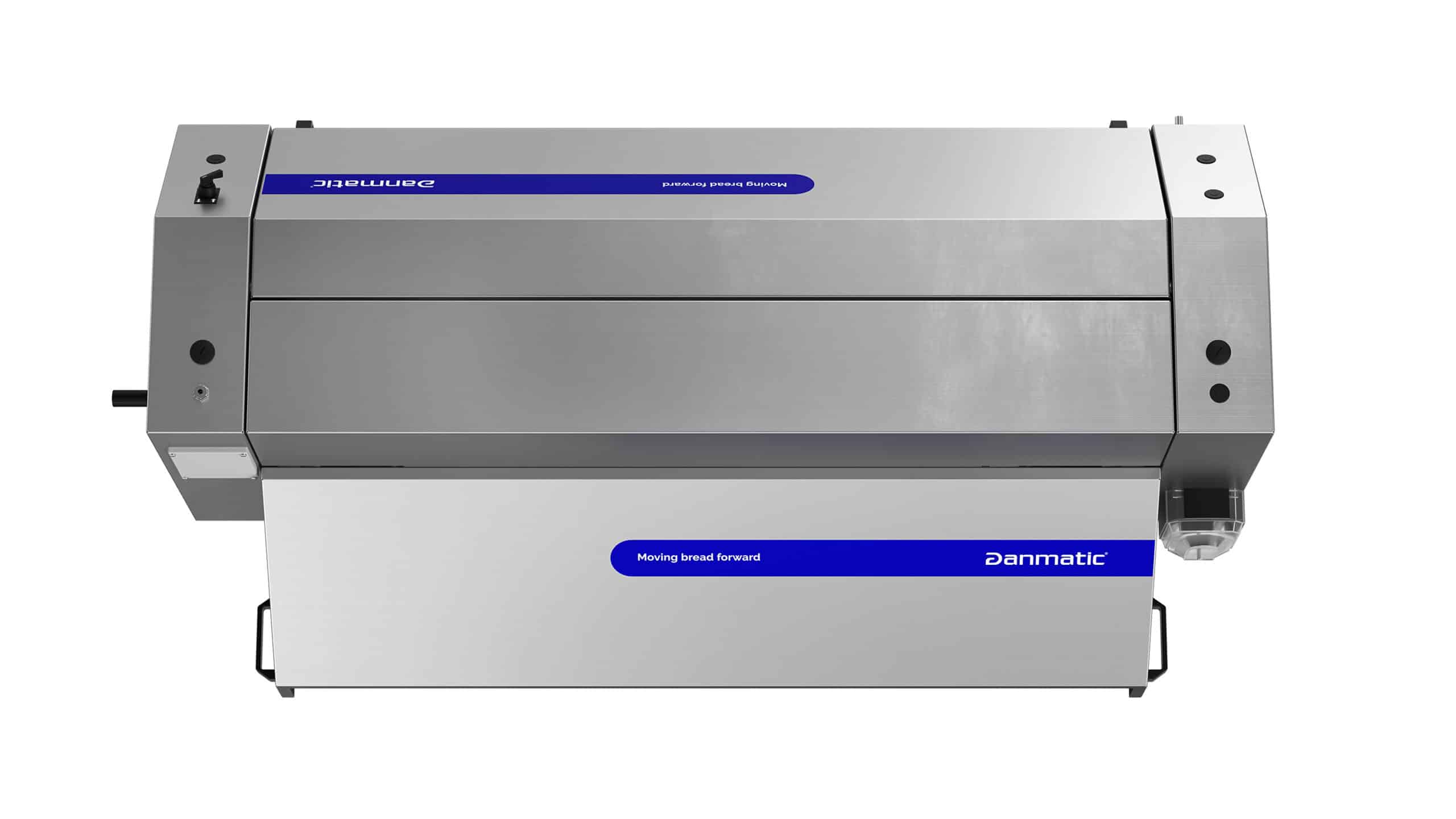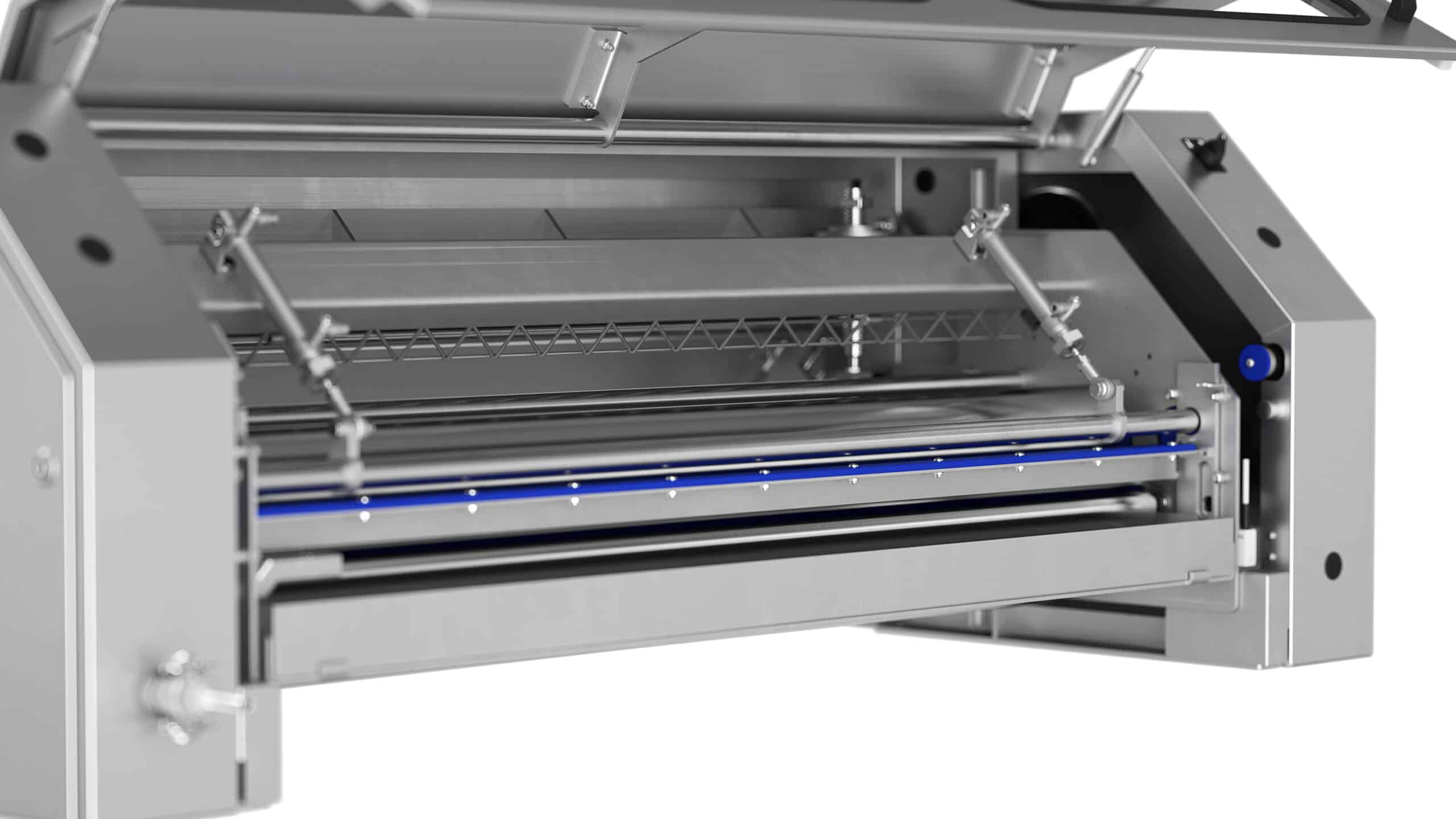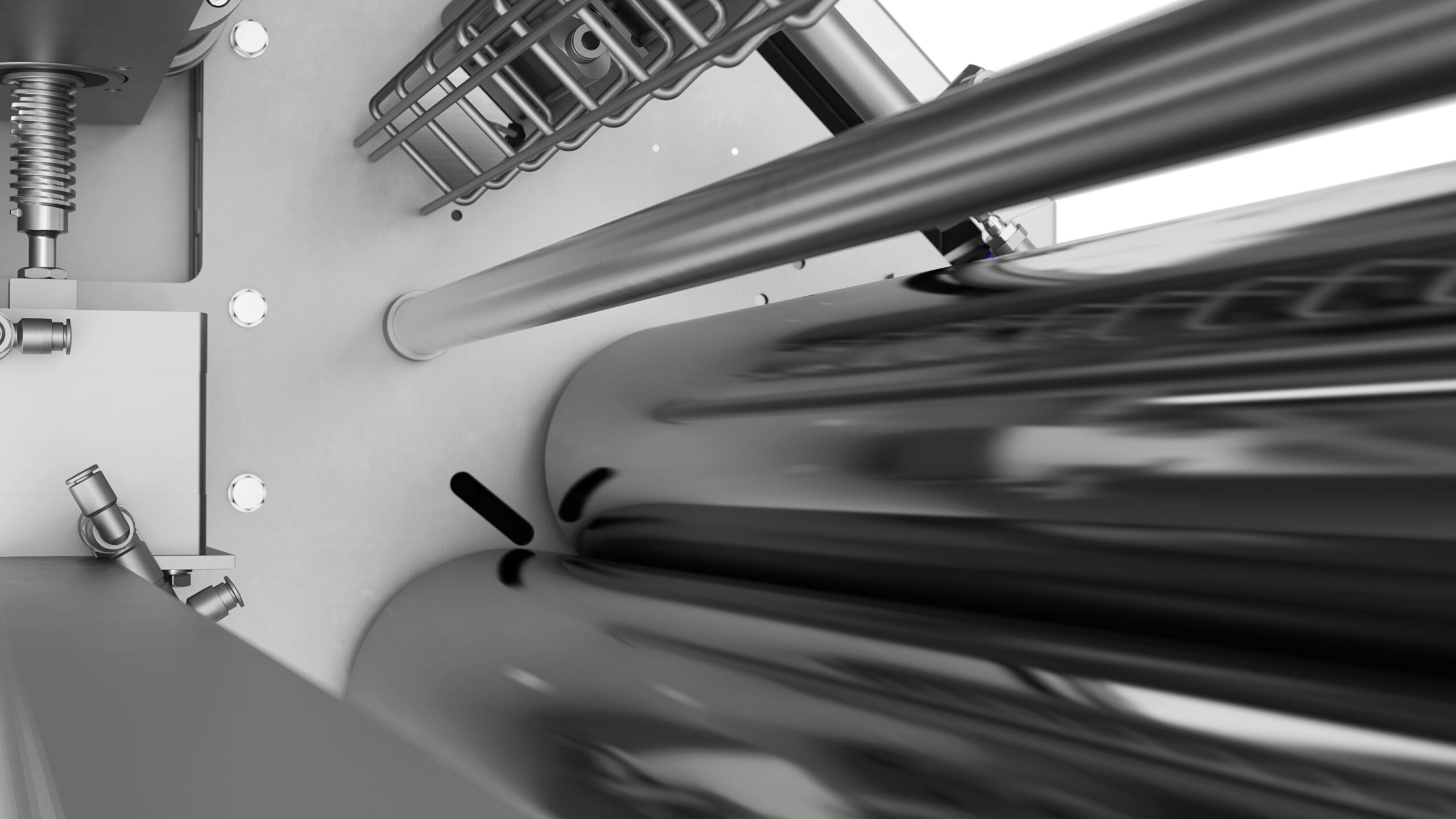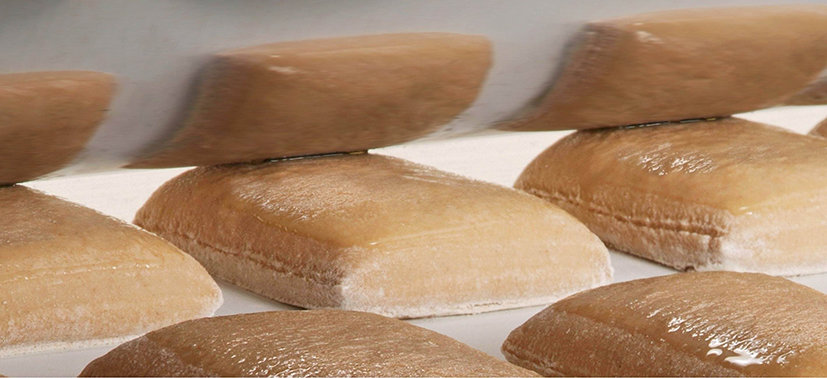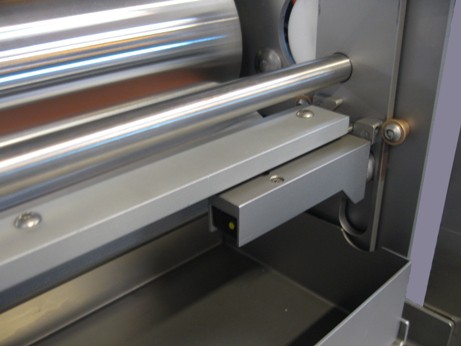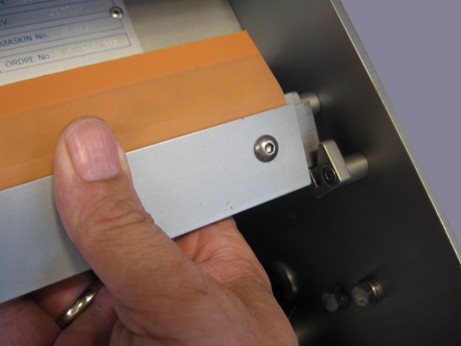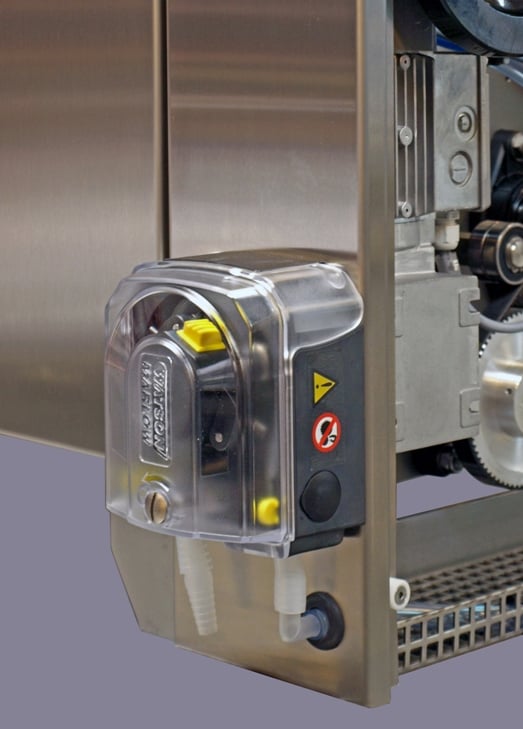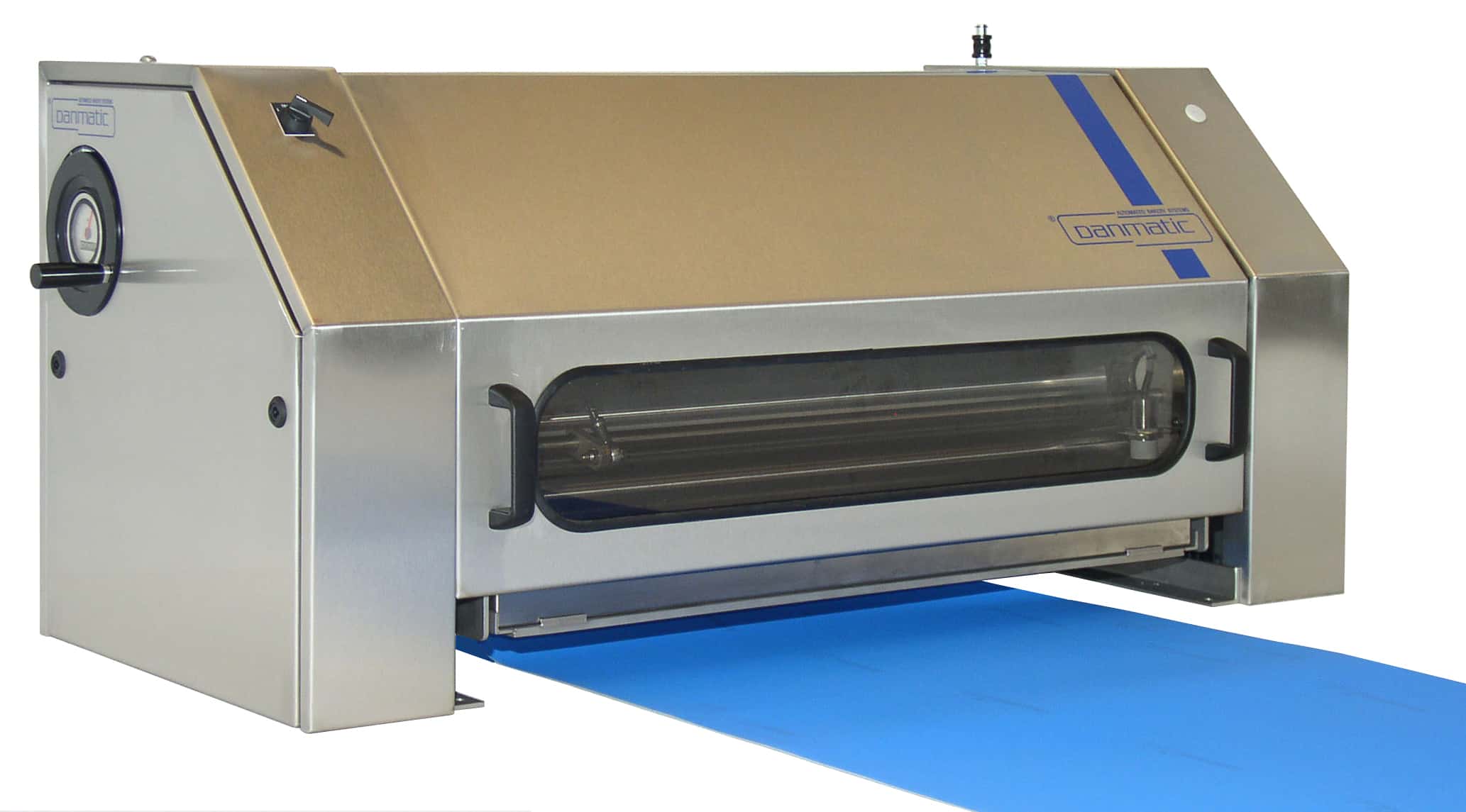 Moistening

Roller

Danmatic's Moistening Roller - best choice for moistening of dough pieces.

Danmatic's Moistening Roller Unit is the perfect system for moistening of dough pieces. The roller system inside the Moistening Roller Unit only transfers liquid to the dough pieces and the belt is kept dry.

When only the products are moistened and not the belt the surplus topping can be reused. Hereby the cost of the topping is significantly reduced with up to 30%, as well as the cleaning expenses and maintenance cost.

The Moistening Roller Unit has proven its worth for many years on the market worldwide.

The new Danmatic Moistening Roller Units from 2023 - Generation II has reduced energy consumption of up to 50% using e.g. new generation motors and transmission.
Technical data
Available with roller width from 250 up to 1.950 mm
Line speed from 2 m/min up to 20 m/min
Running speeds between 2 m/min and 12 m/min, the system will requires "stiffened water" (starch combination)
Standard up to 80 mm. high dough pieces
Manufactured in stainless steel and food approved materials
Options
Stand-alone operating system.
Storage & Mixing tank for liquid.
Heightend inlet cover for 100 mm hig dough piece.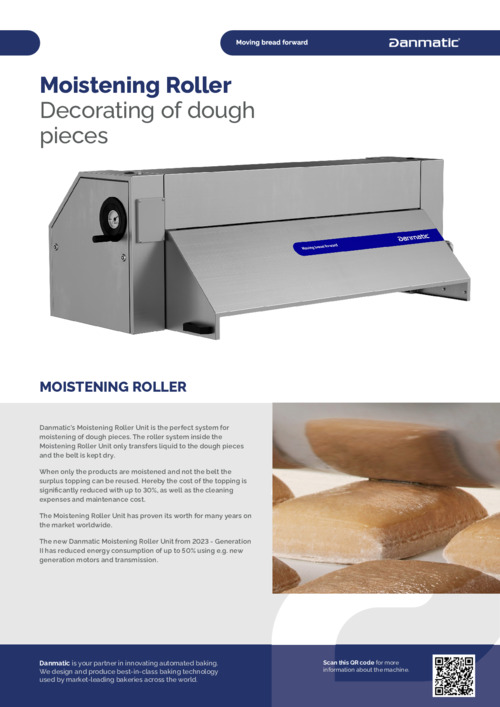 Download

datasheet

Feel free to download the datasheet on our Danmatic machines and learn more about our innovative products.

Download
Please contact

us

Please call us or send your general inquiries.

+45 8725 9800

danmatic@danmatic.dk