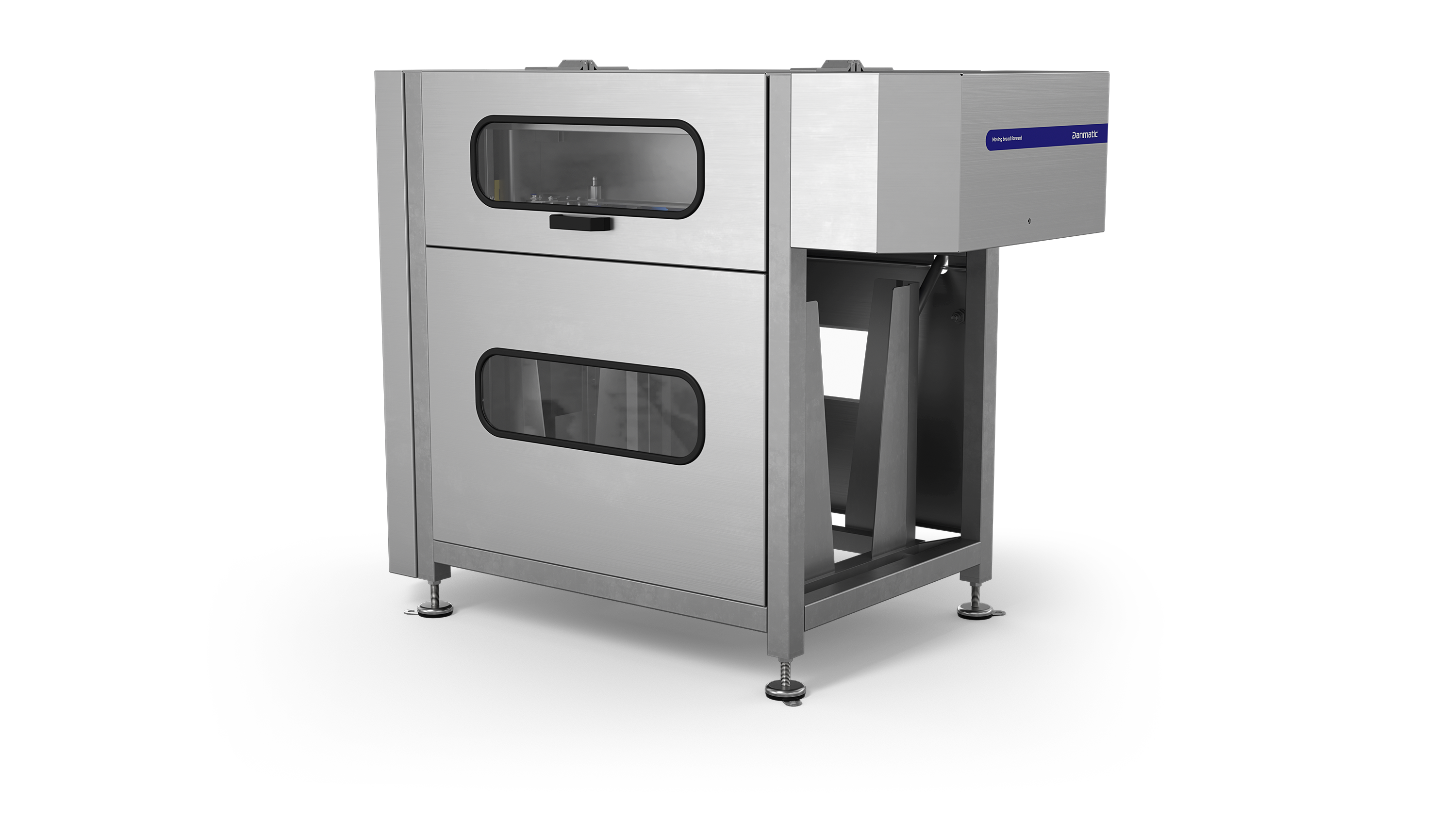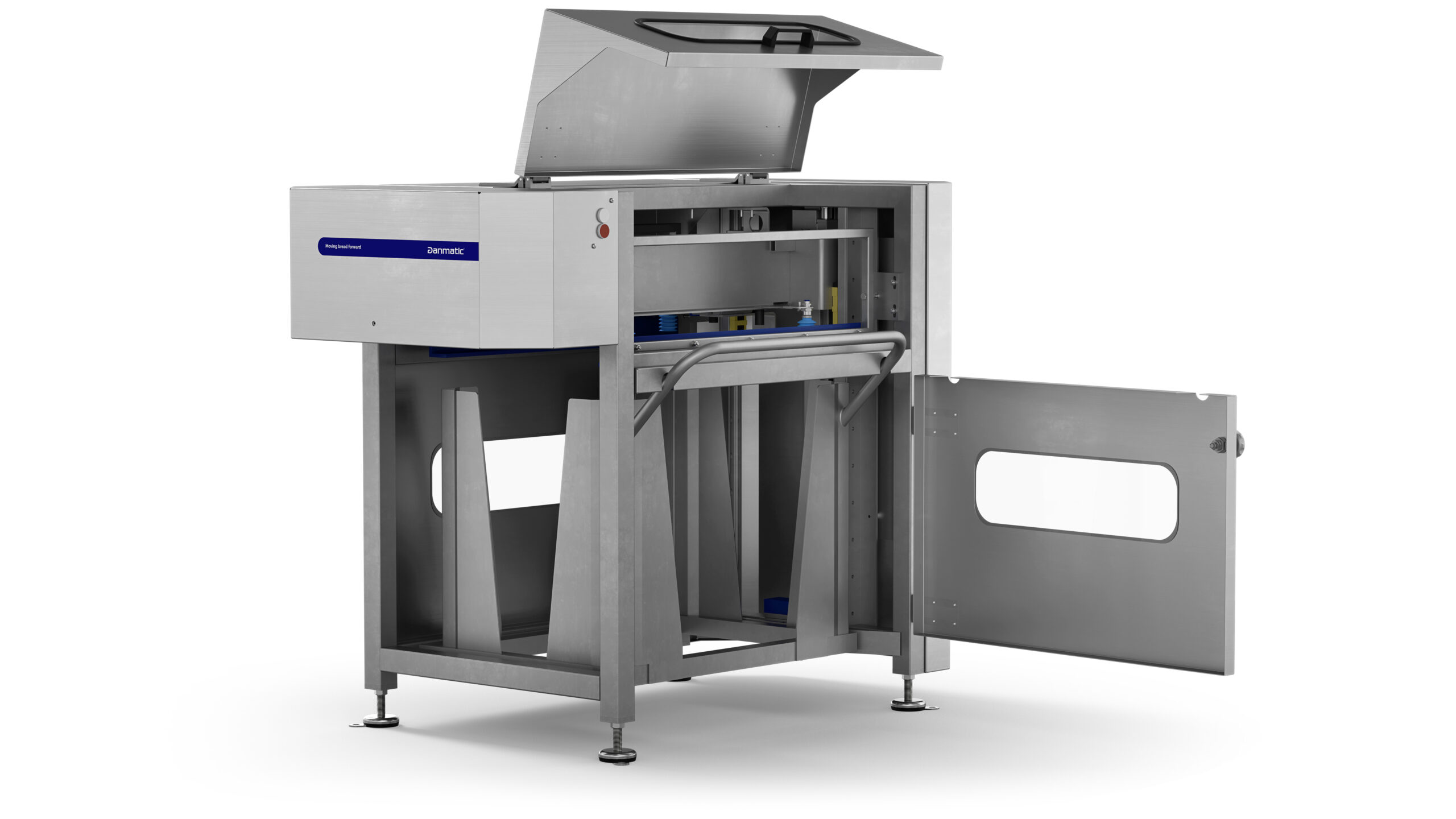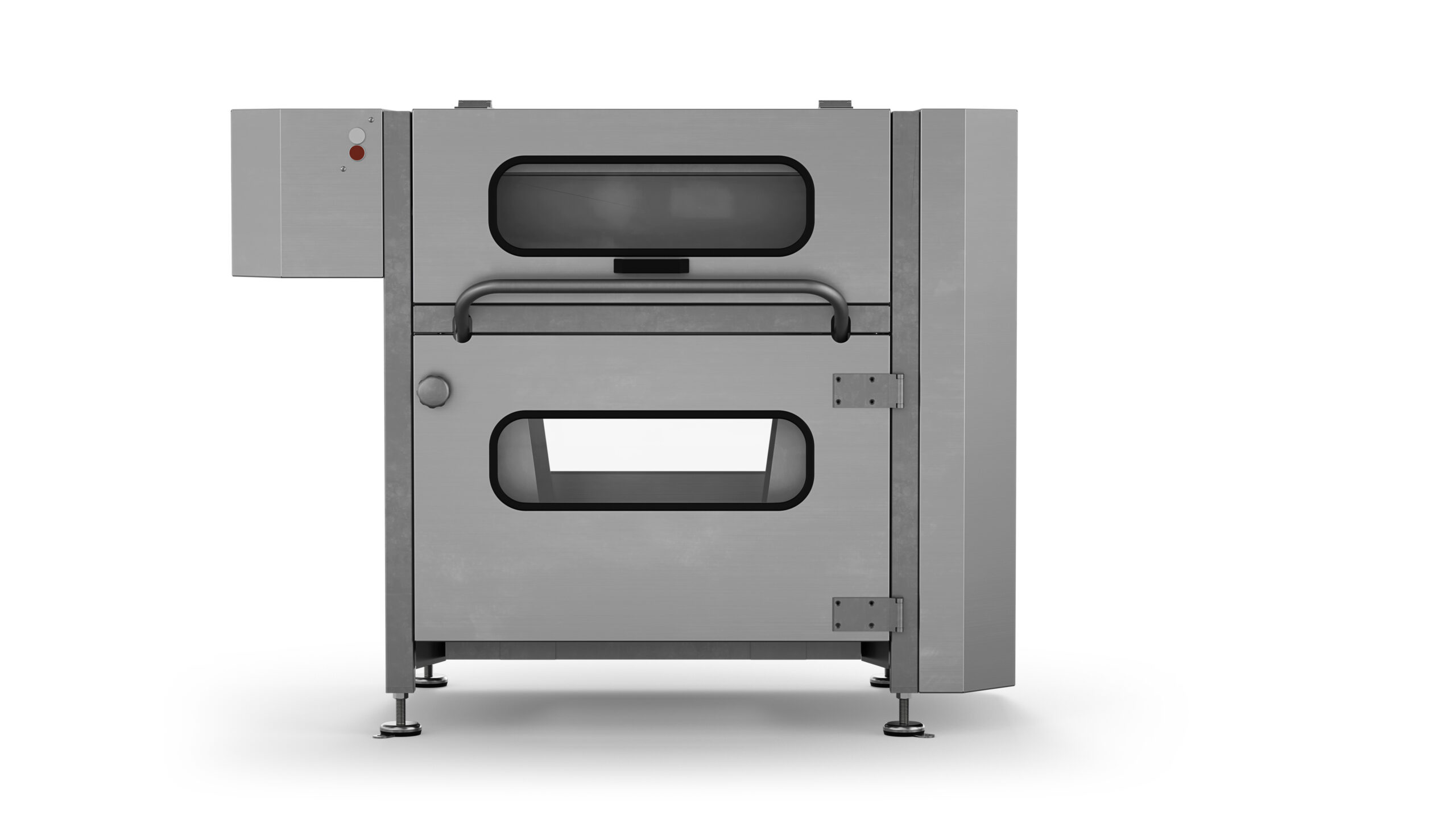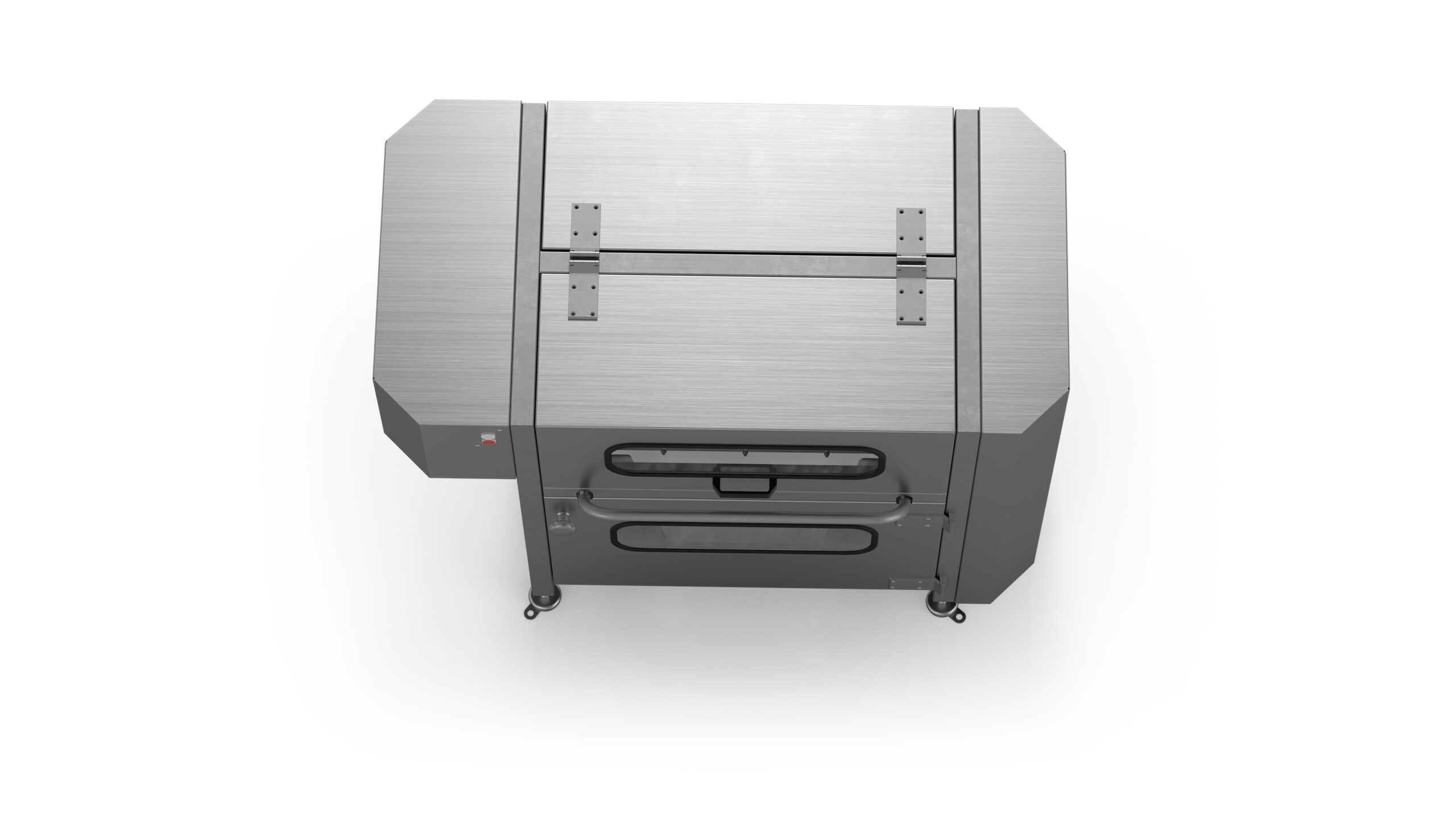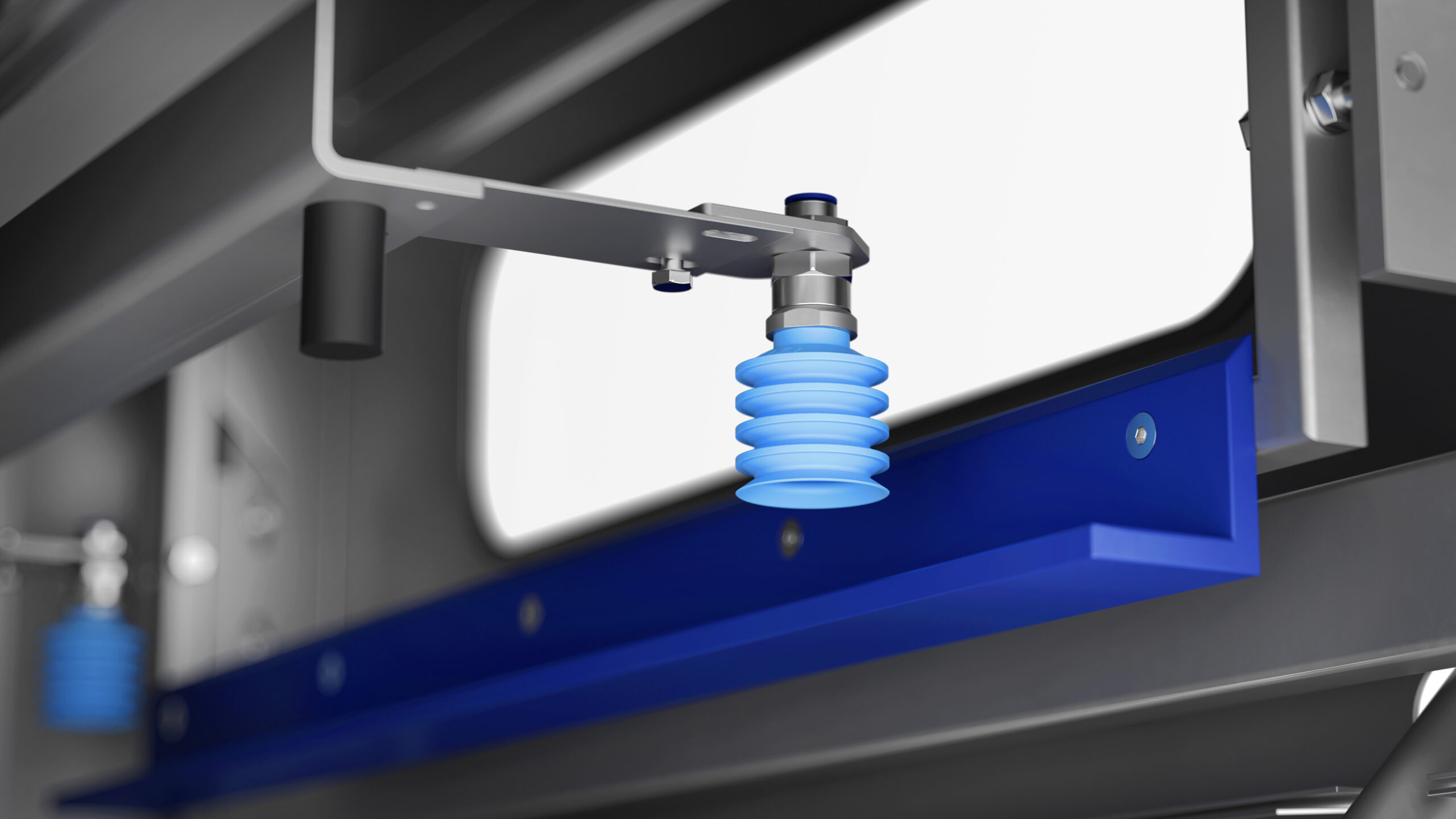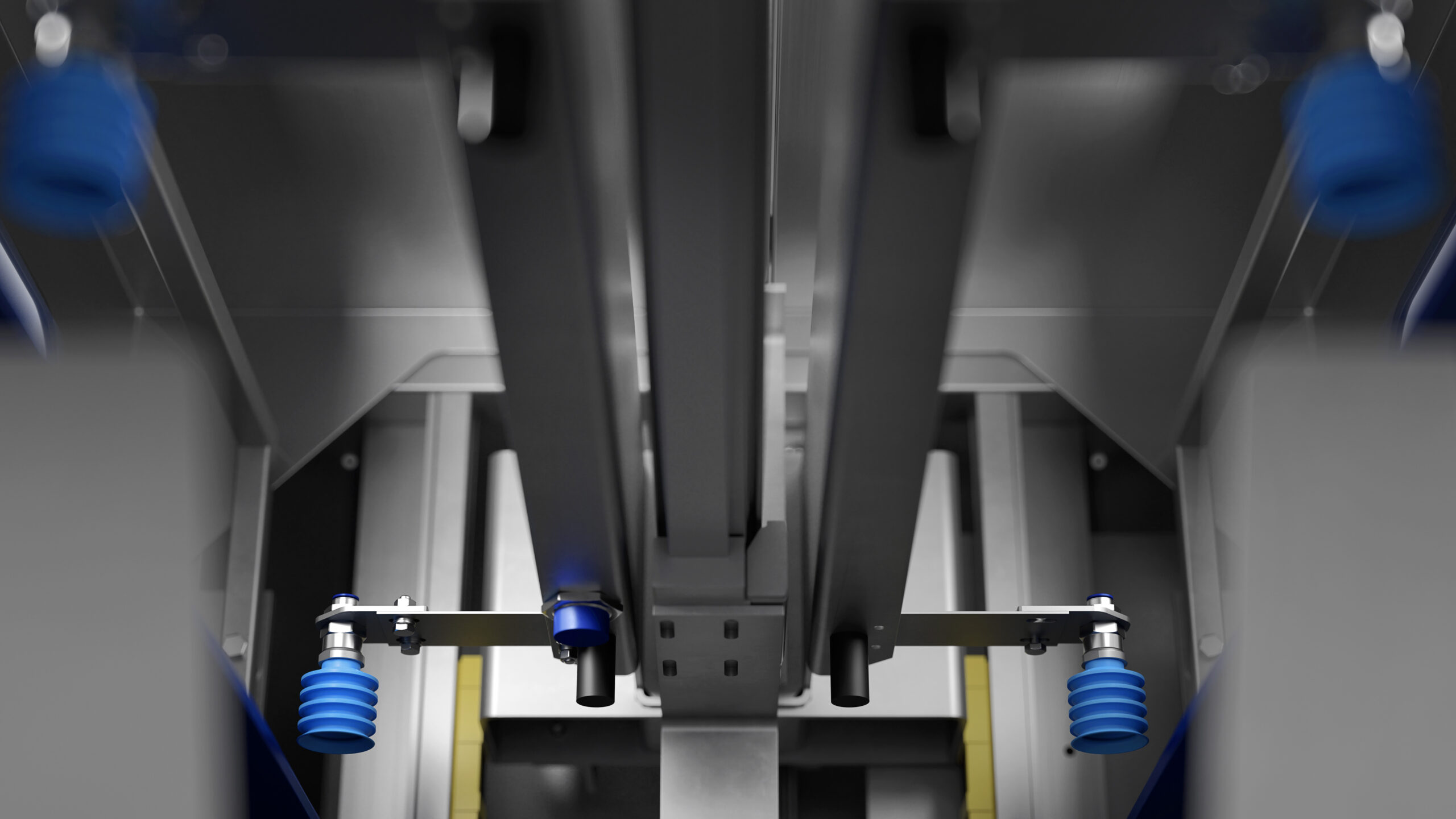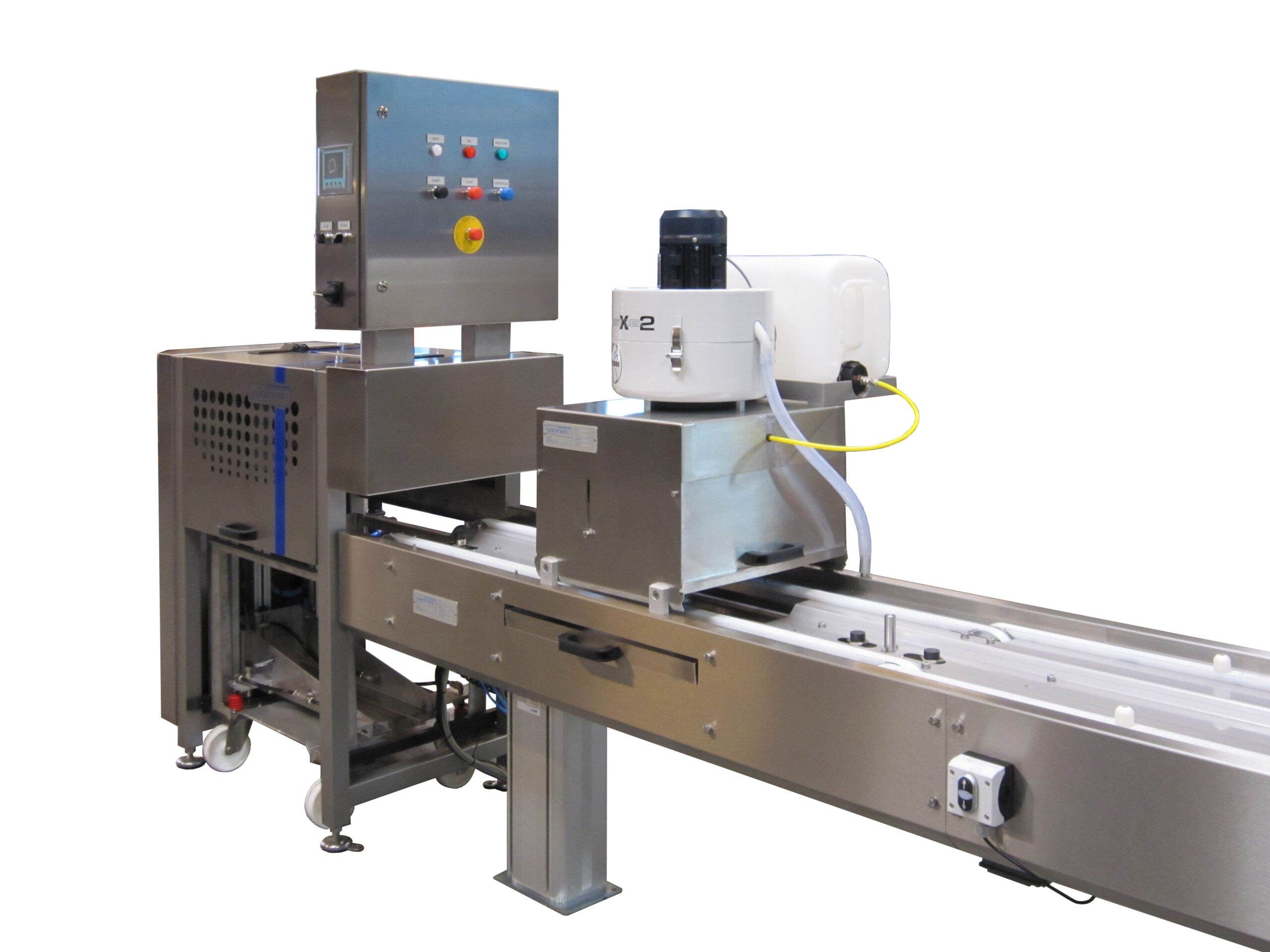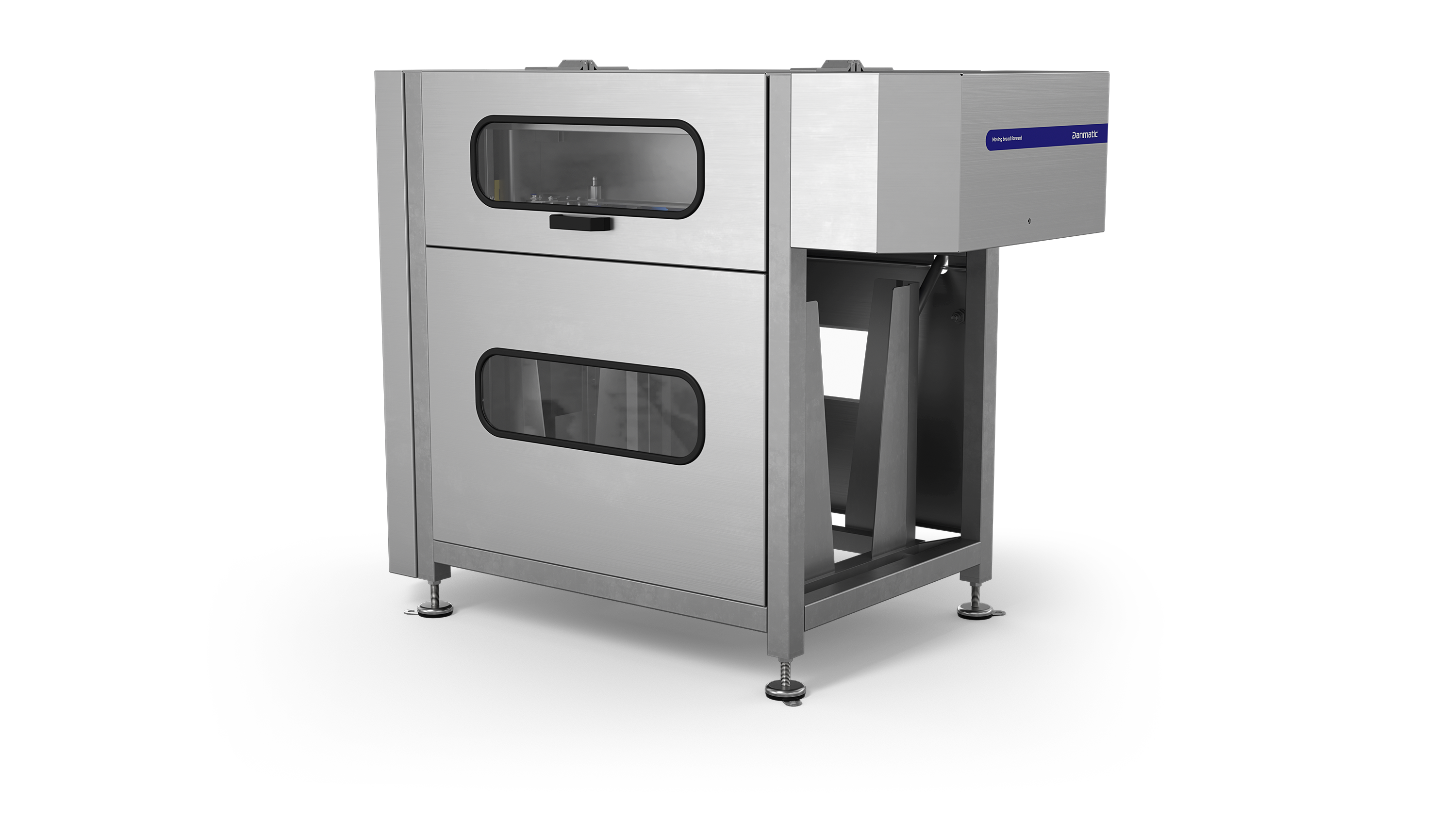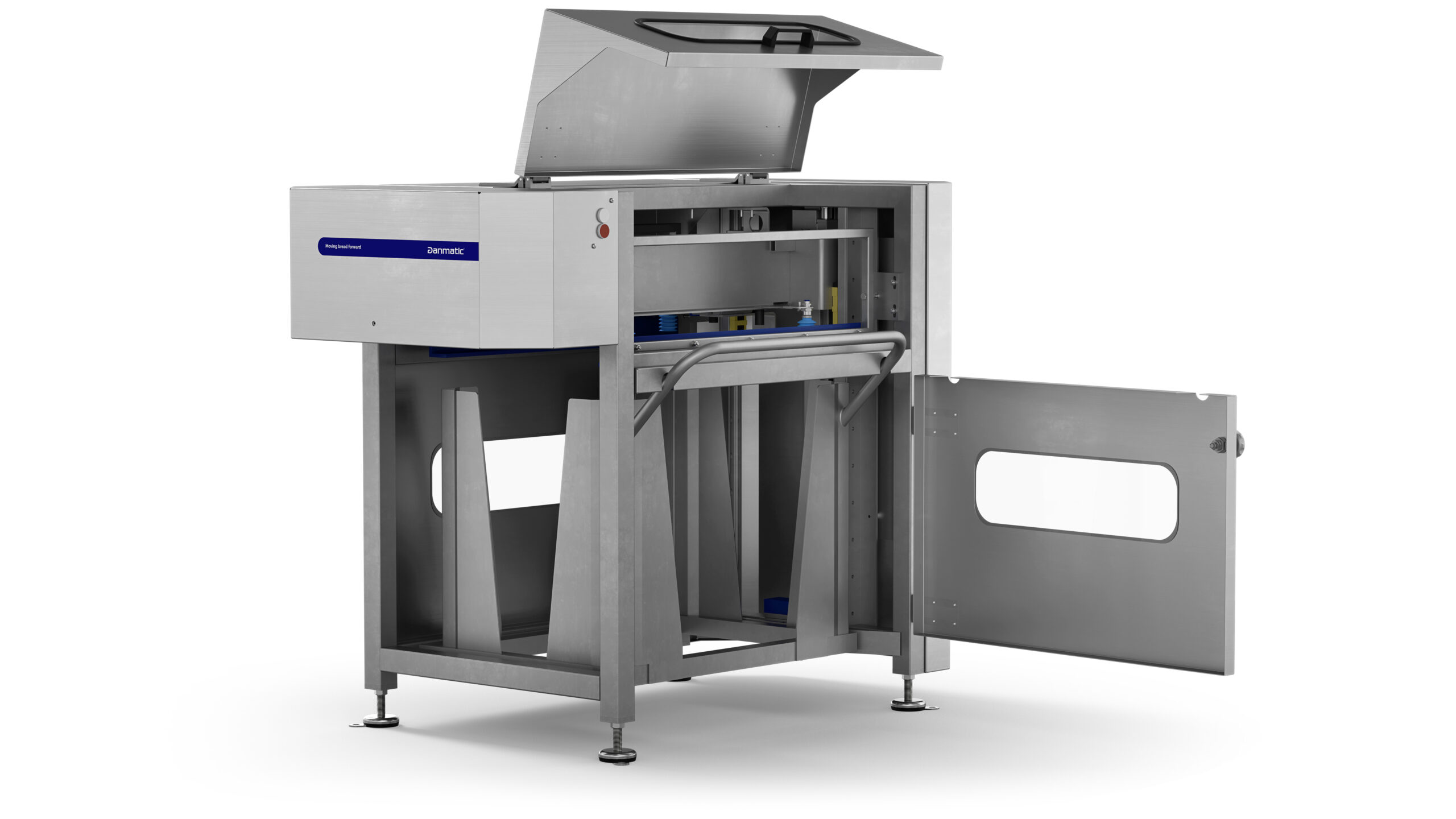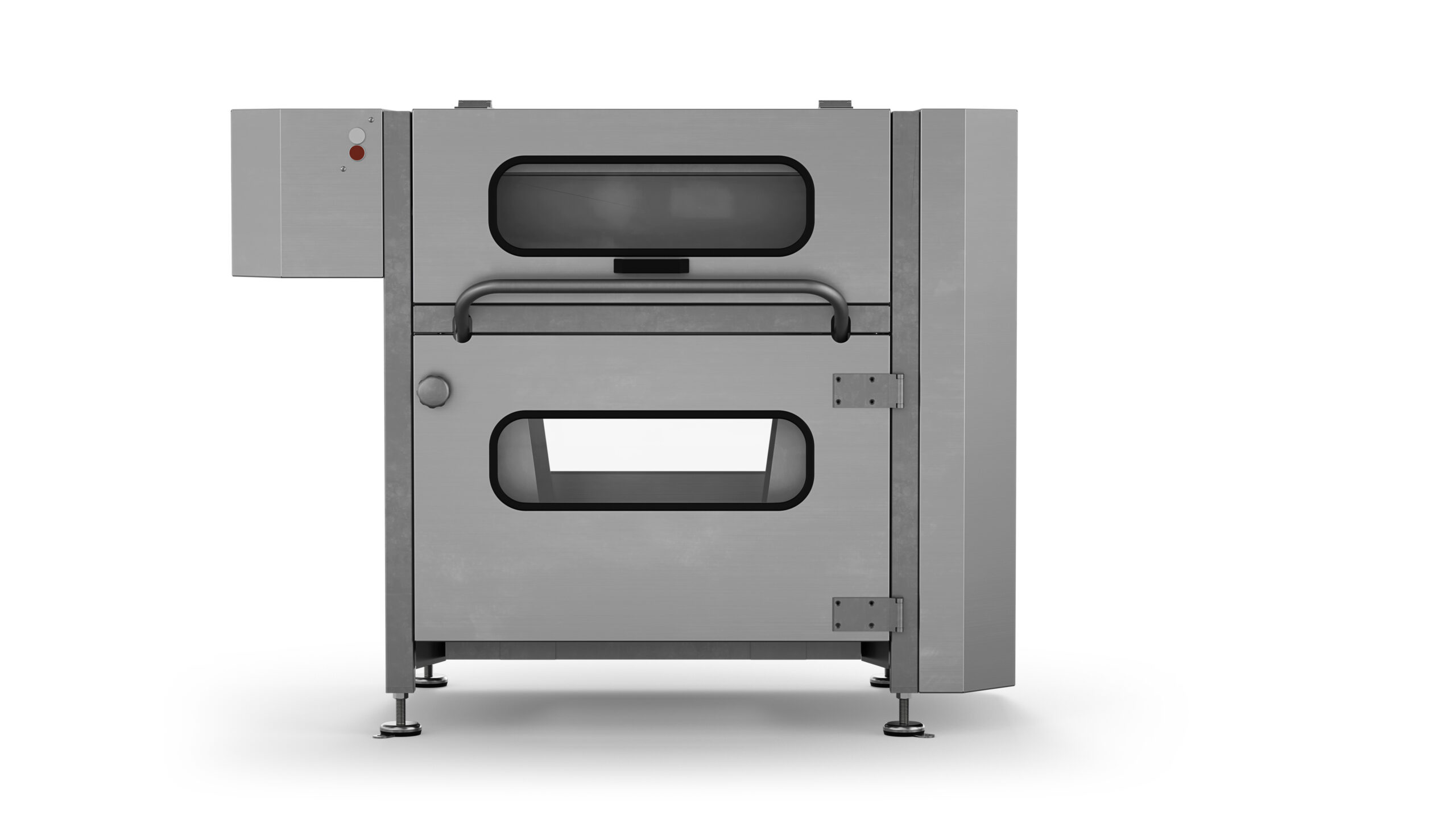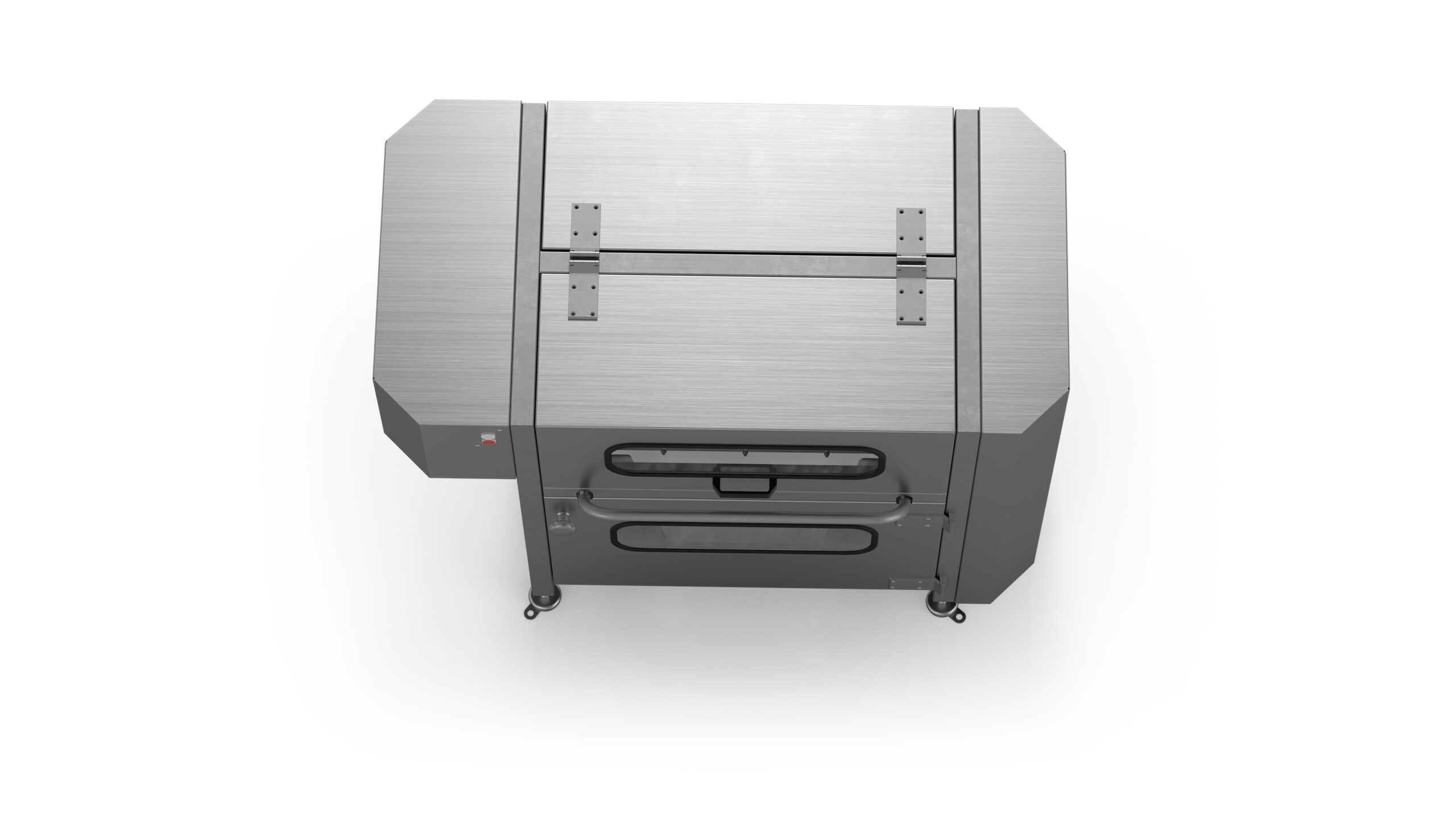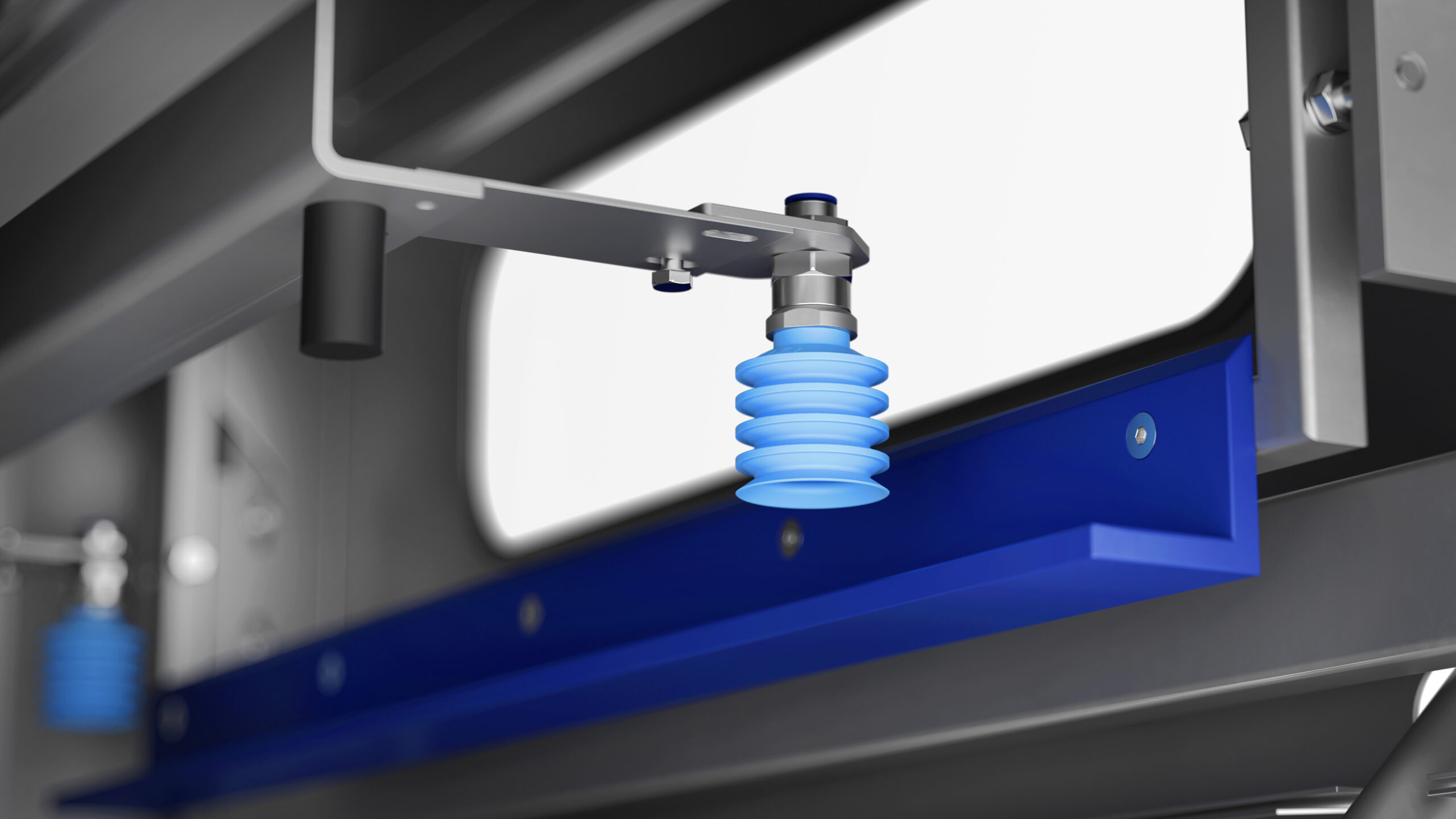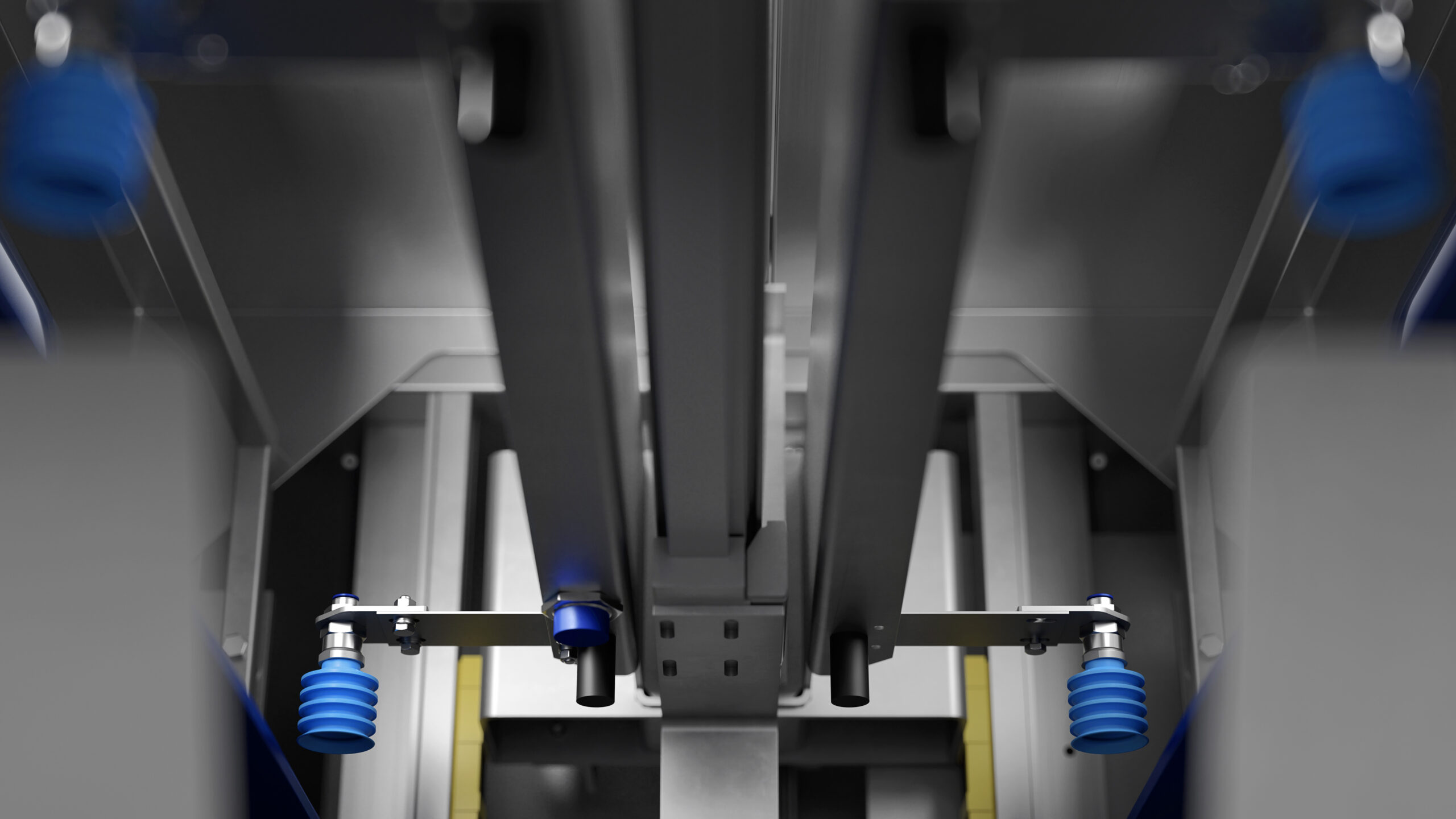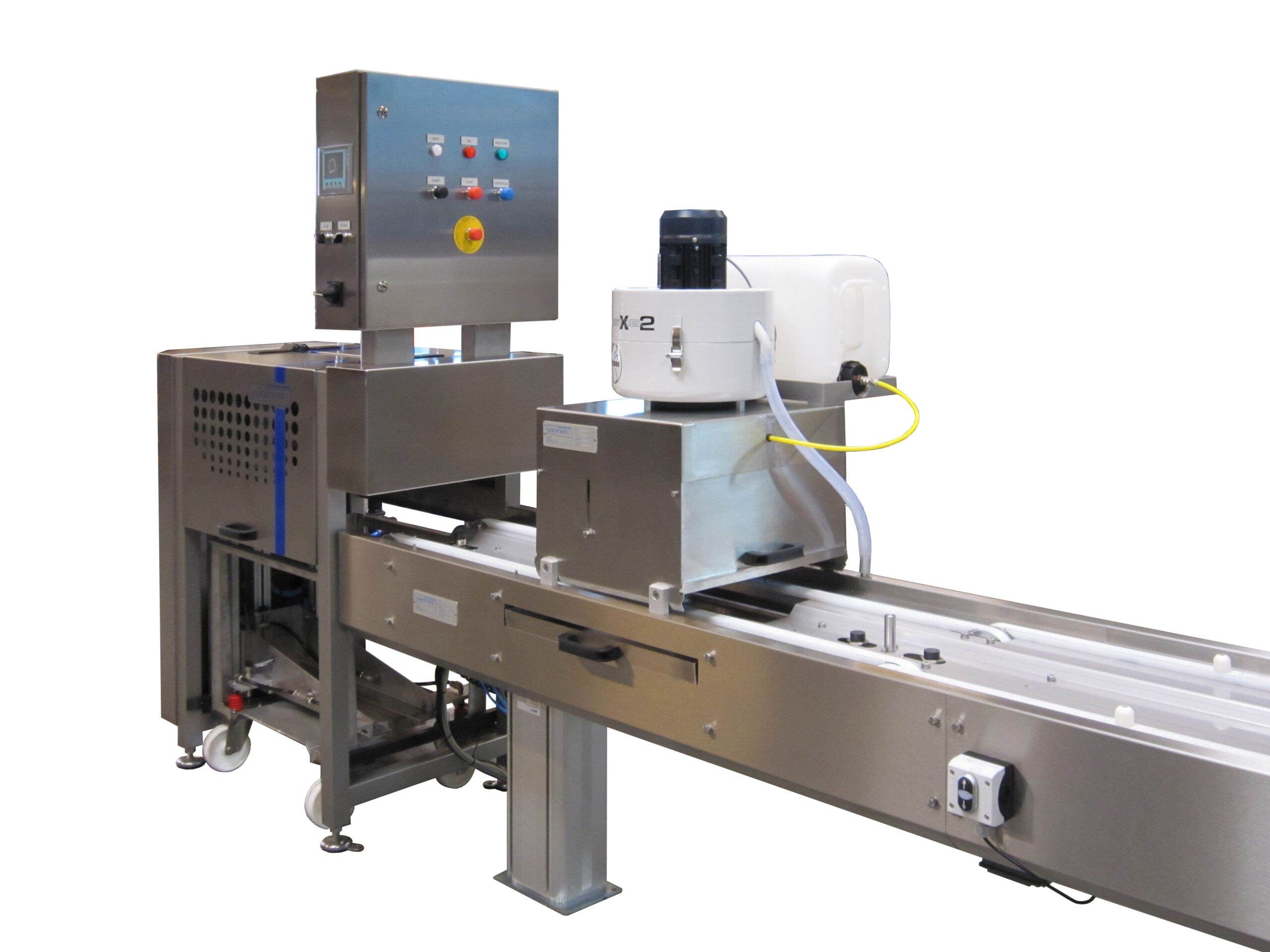 Tray Feeder
Danmatic's Tray Feeder is specially built to handle the customers trays form fast and effecient.
The Tray Feeder can be positioned by the end or side of a tray conveyor and feeds the trays onto the conveyor automatically, and helps to save on labour costs.
The Tray Feeder lifts the trays from the trolley by using 4 suction cups, supplied with vacuum from a built in pneumatic ejector or electric pump, and the trays are then pushed out of the Tray Feeder onto the conveyor. The Tray Feeder comes with its own electrical controls built in - making it a standalone unit and easy to integrated into existing lines and the same unit can easily be moved between lines.
Technical data
Built in pneumatic vacuum ejector
Capacity up to 600 trays/h for tray size 460x610 mm
Robust Construction -manufactured in stainless steel and food approved materials
Options
Tray trolleys
Mobile execution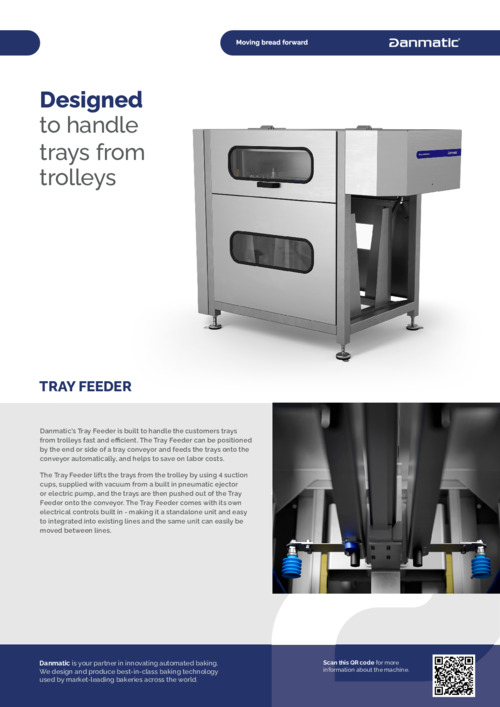 Download

datasheet

Feel free to download the datasheet on our Danmatic machines and learn more about our innovative products.

Download
Please contact

us

Please call us or send your general inquiries.

+45 8725 9800

danmatic@danmatic.dk