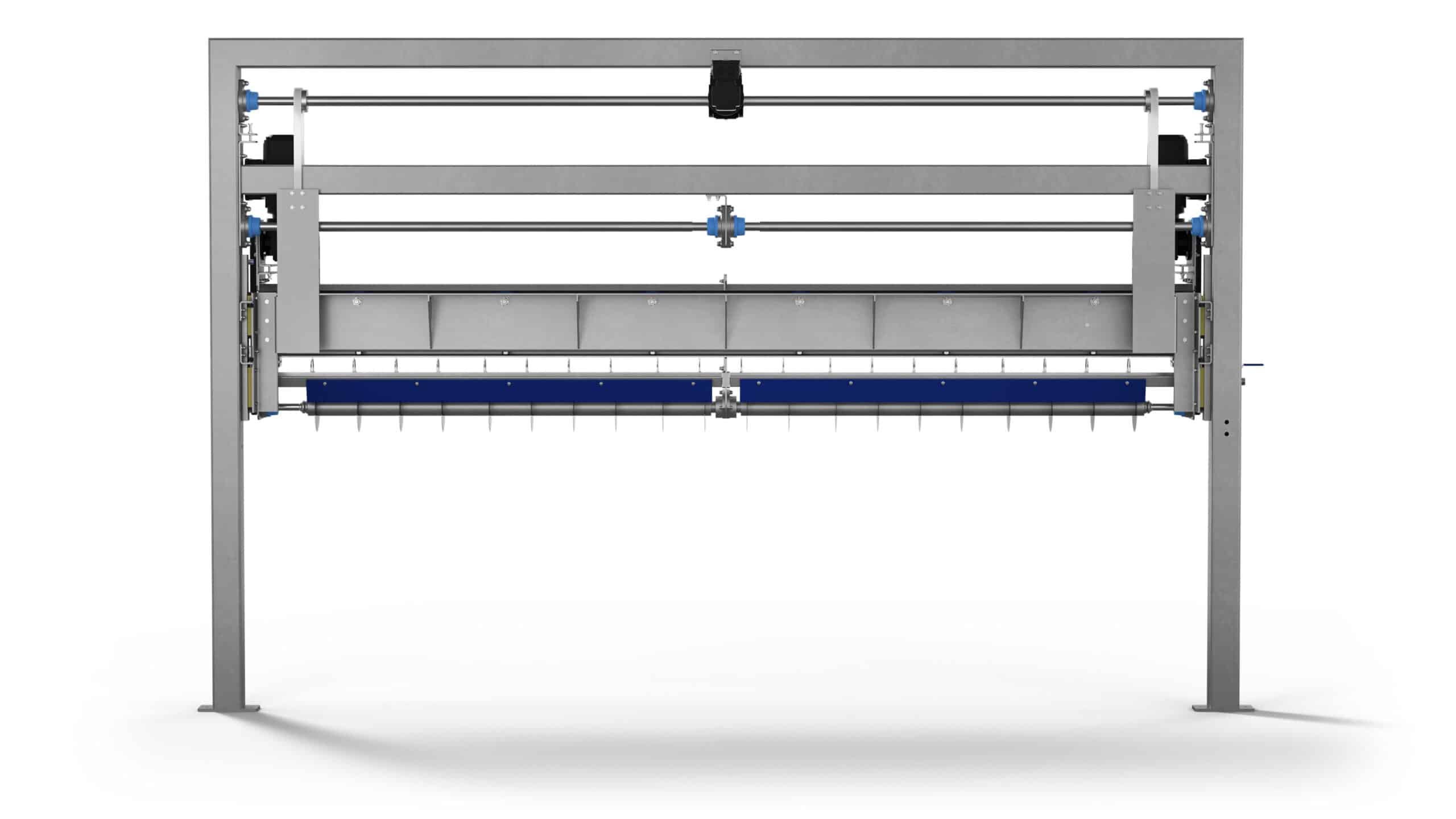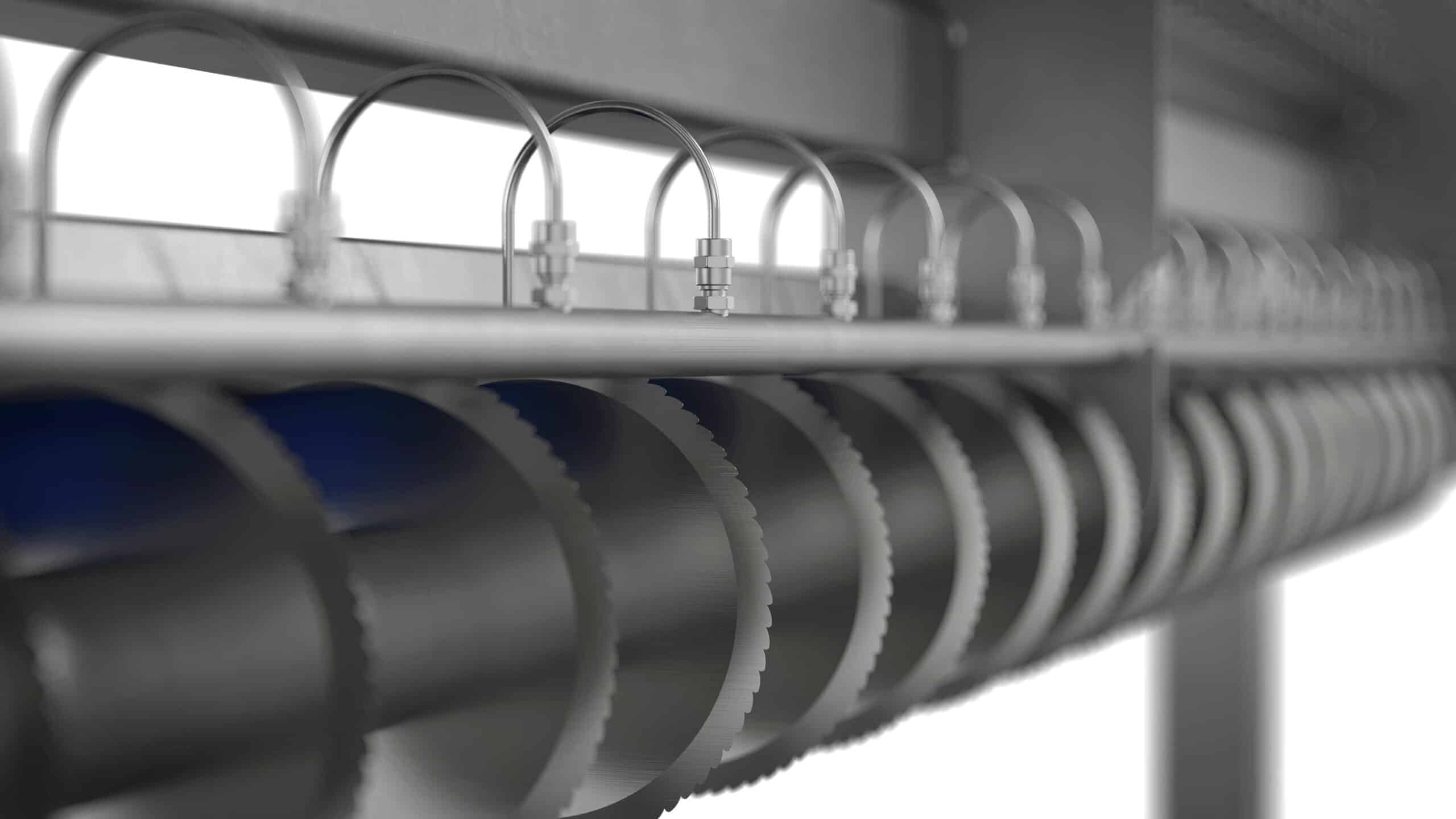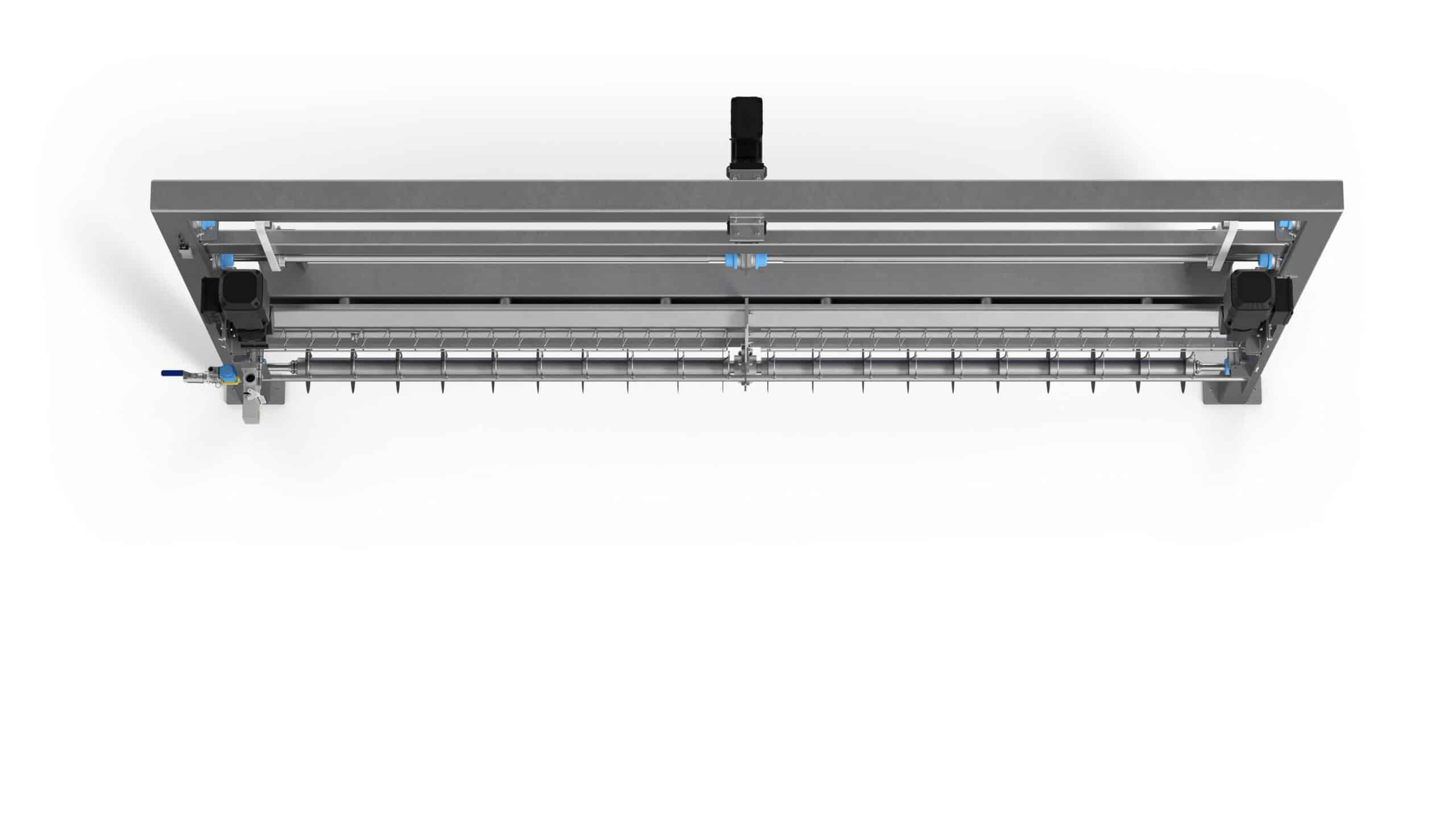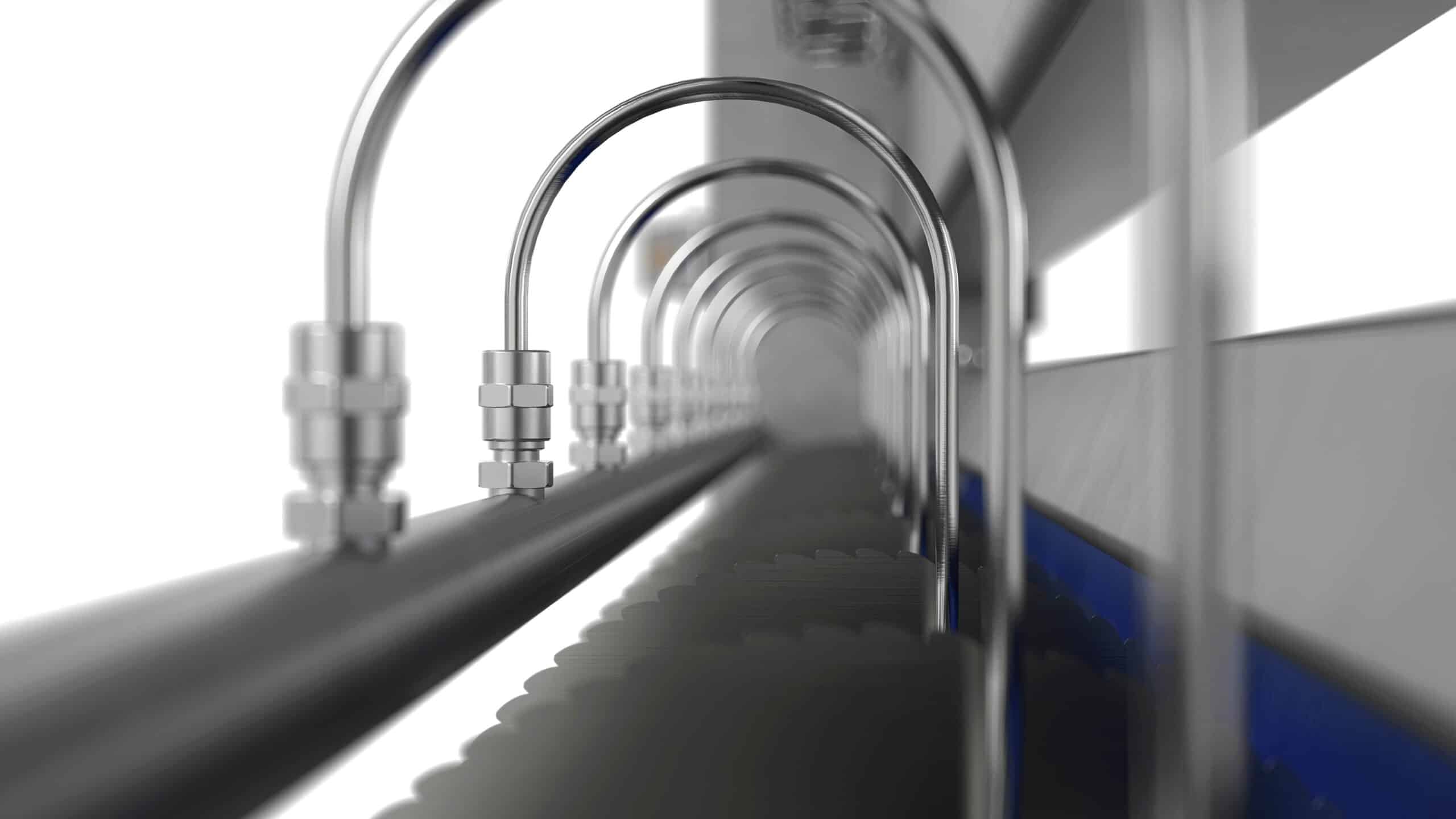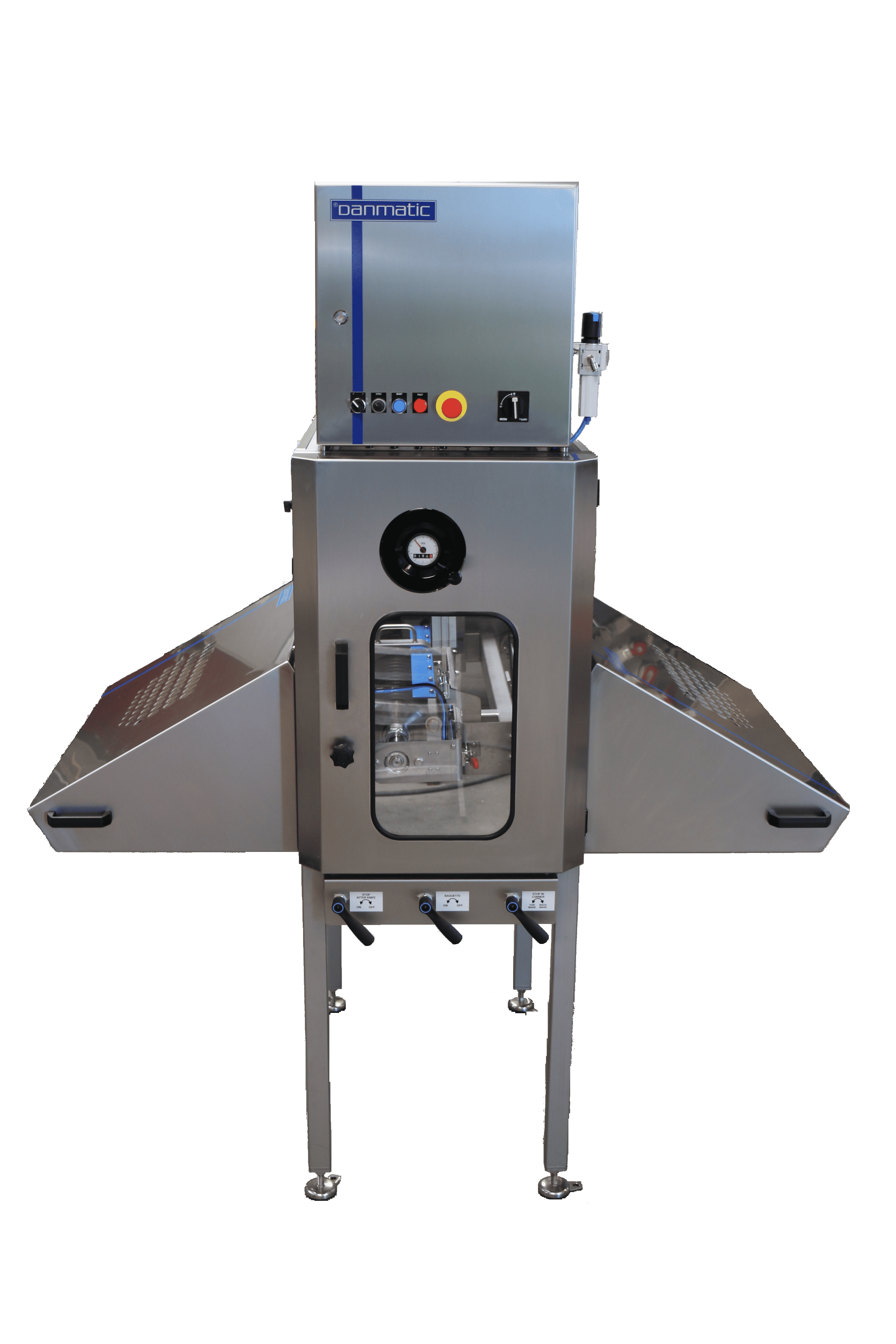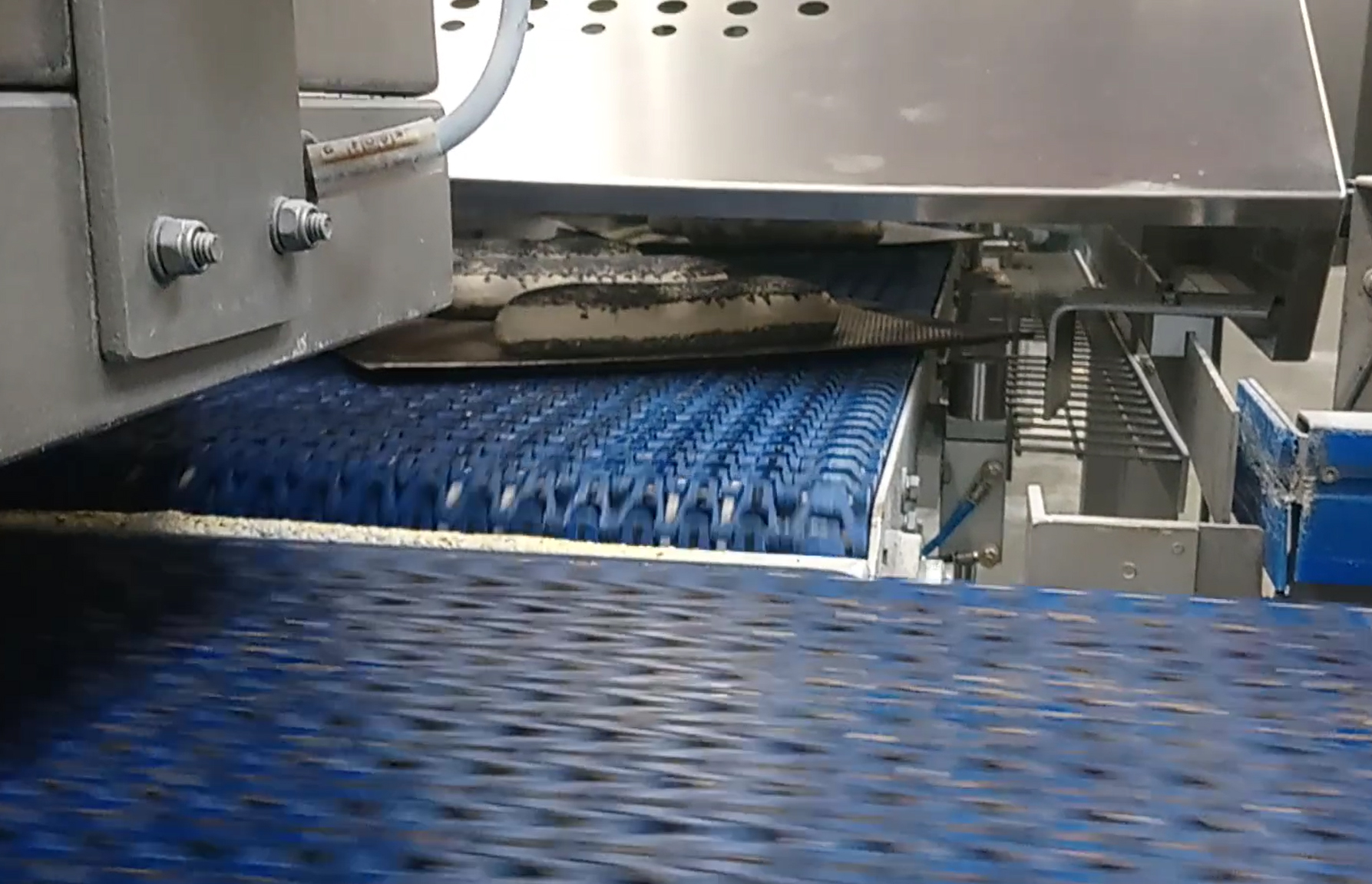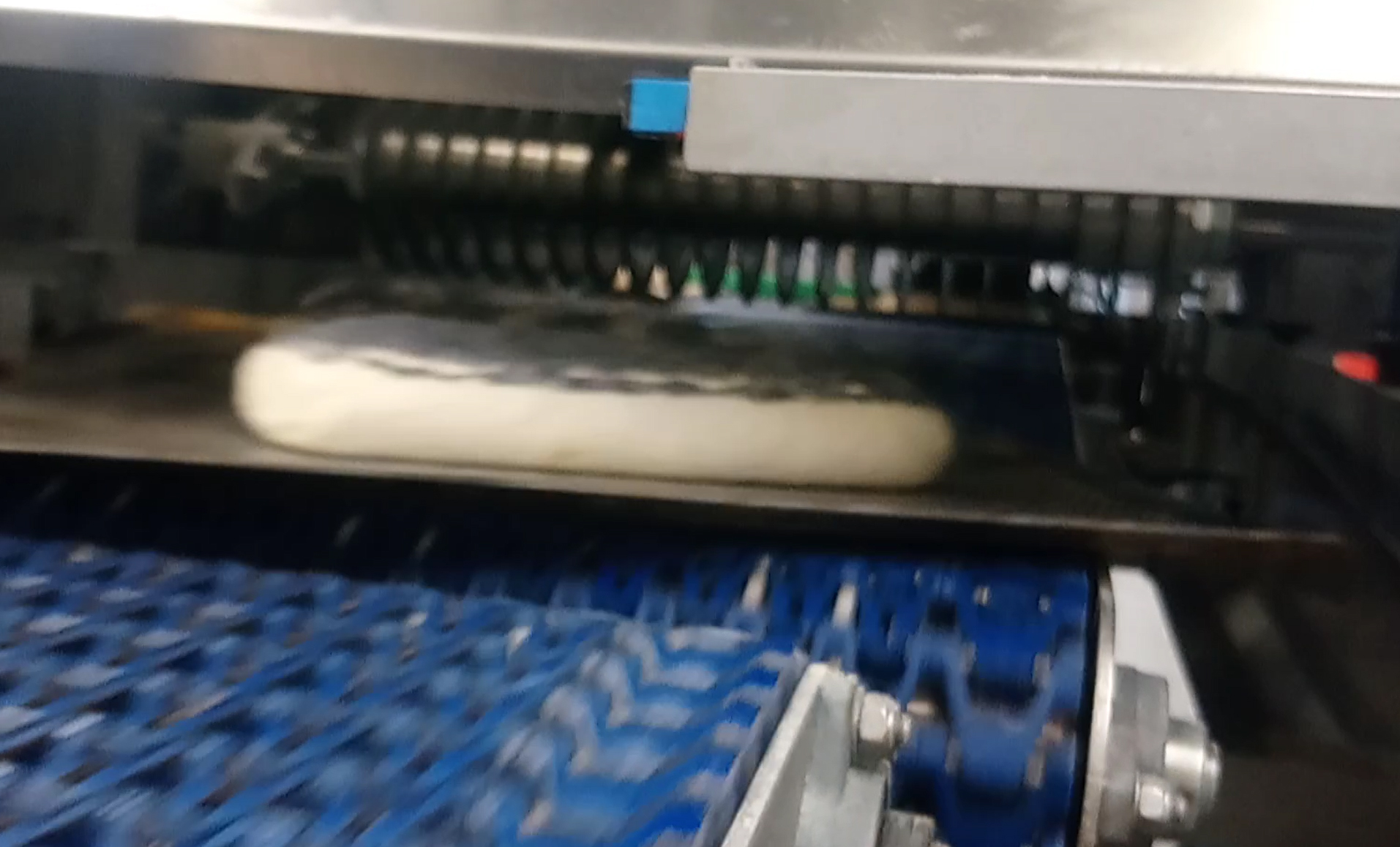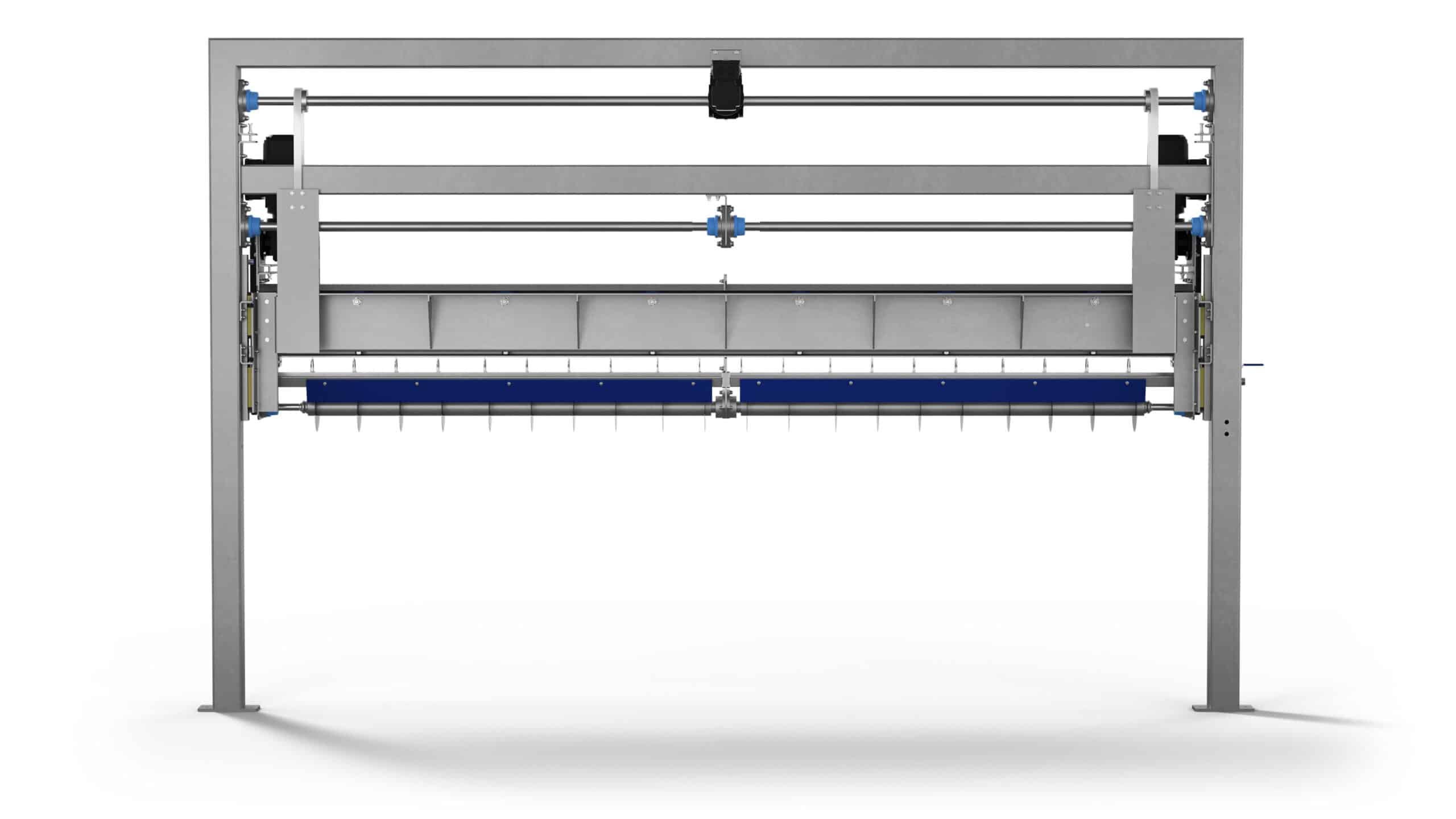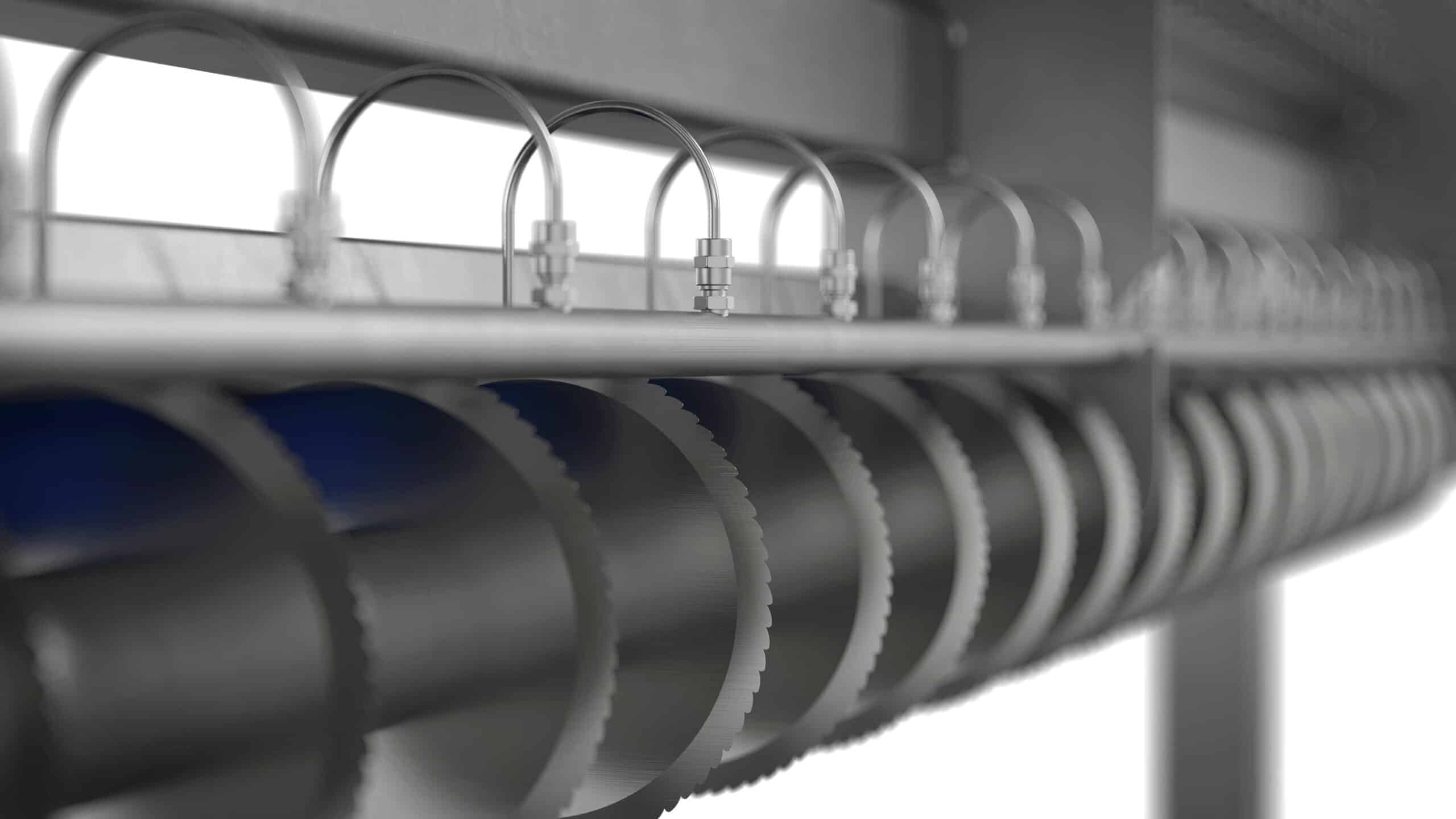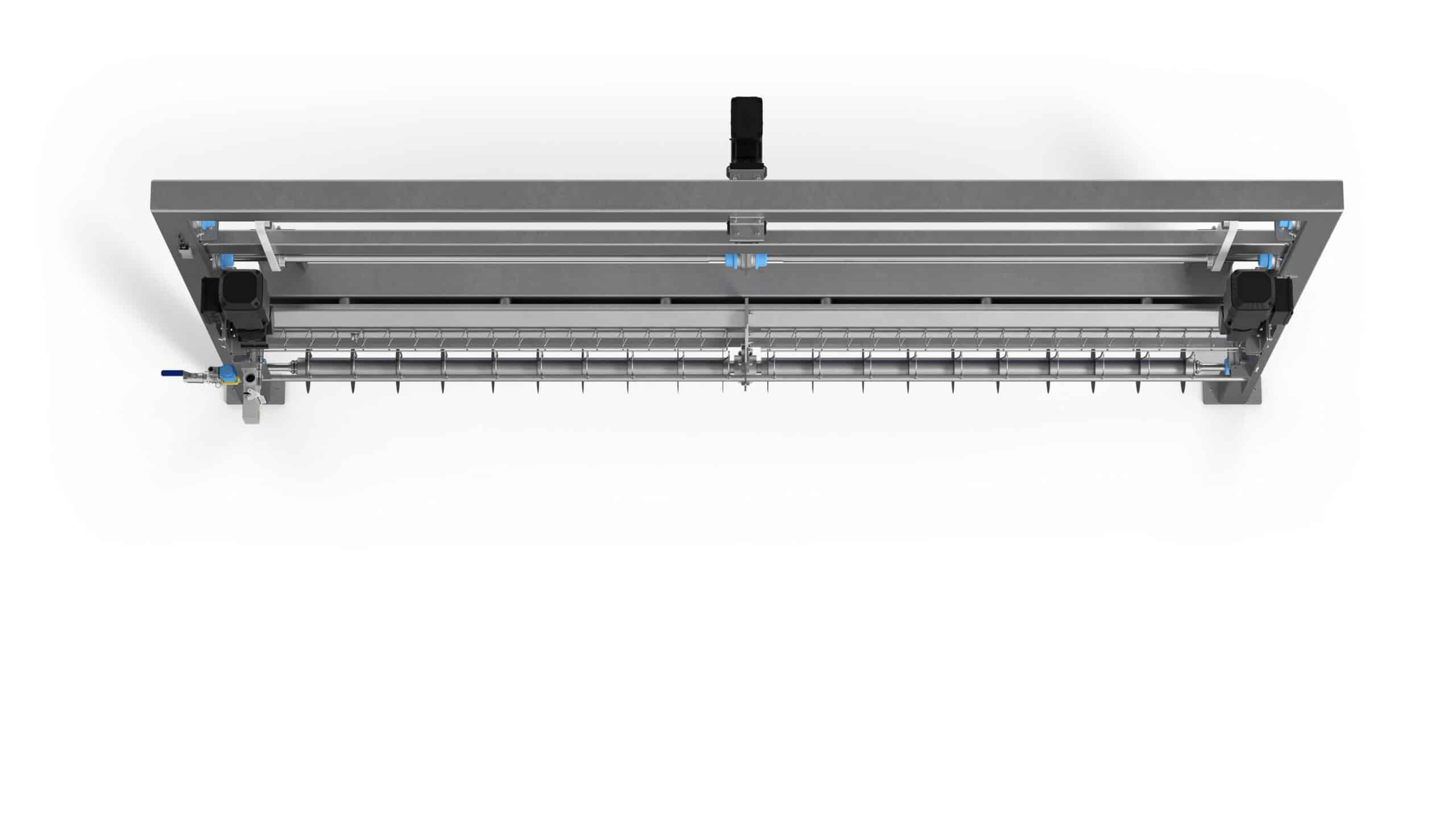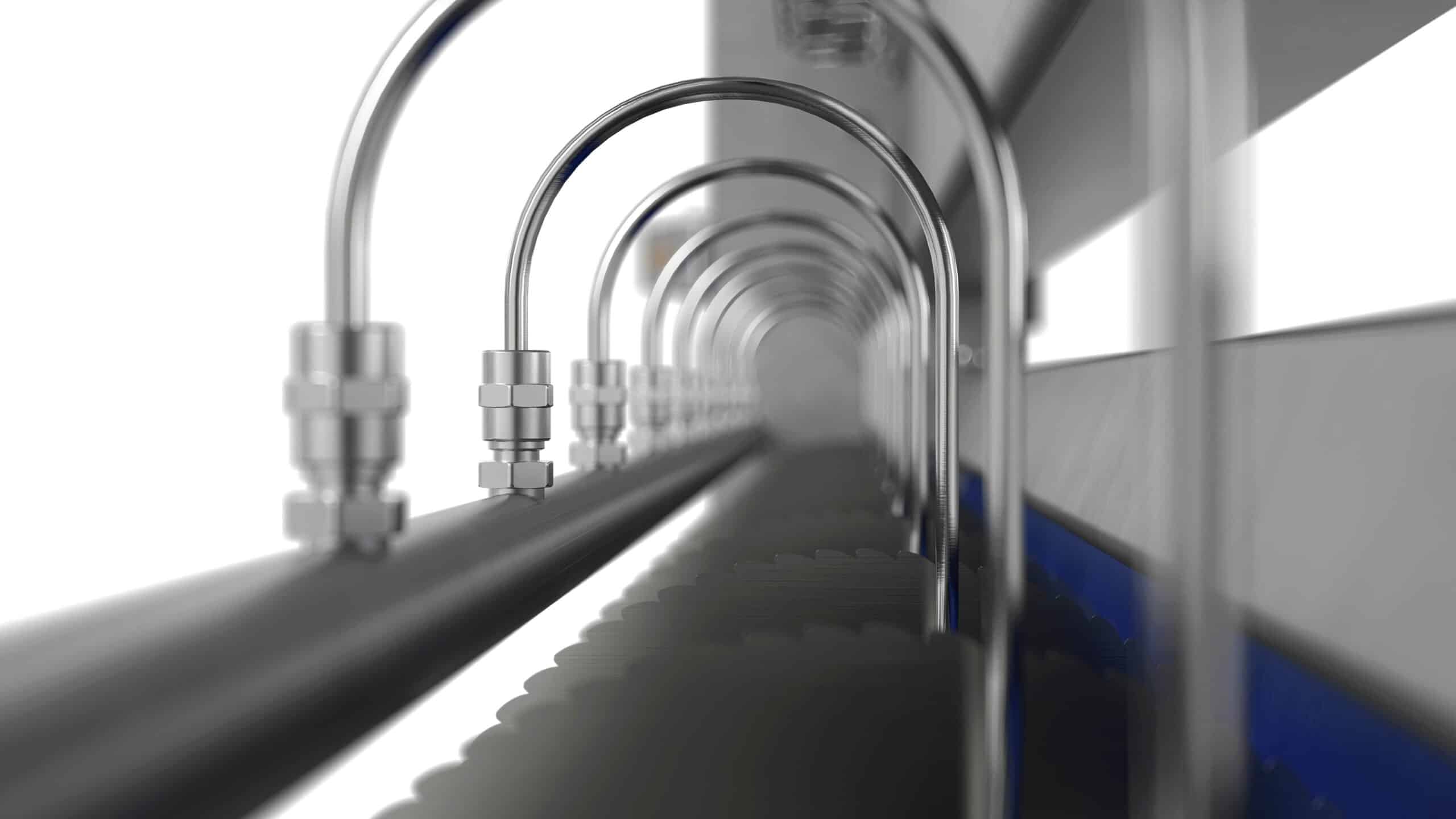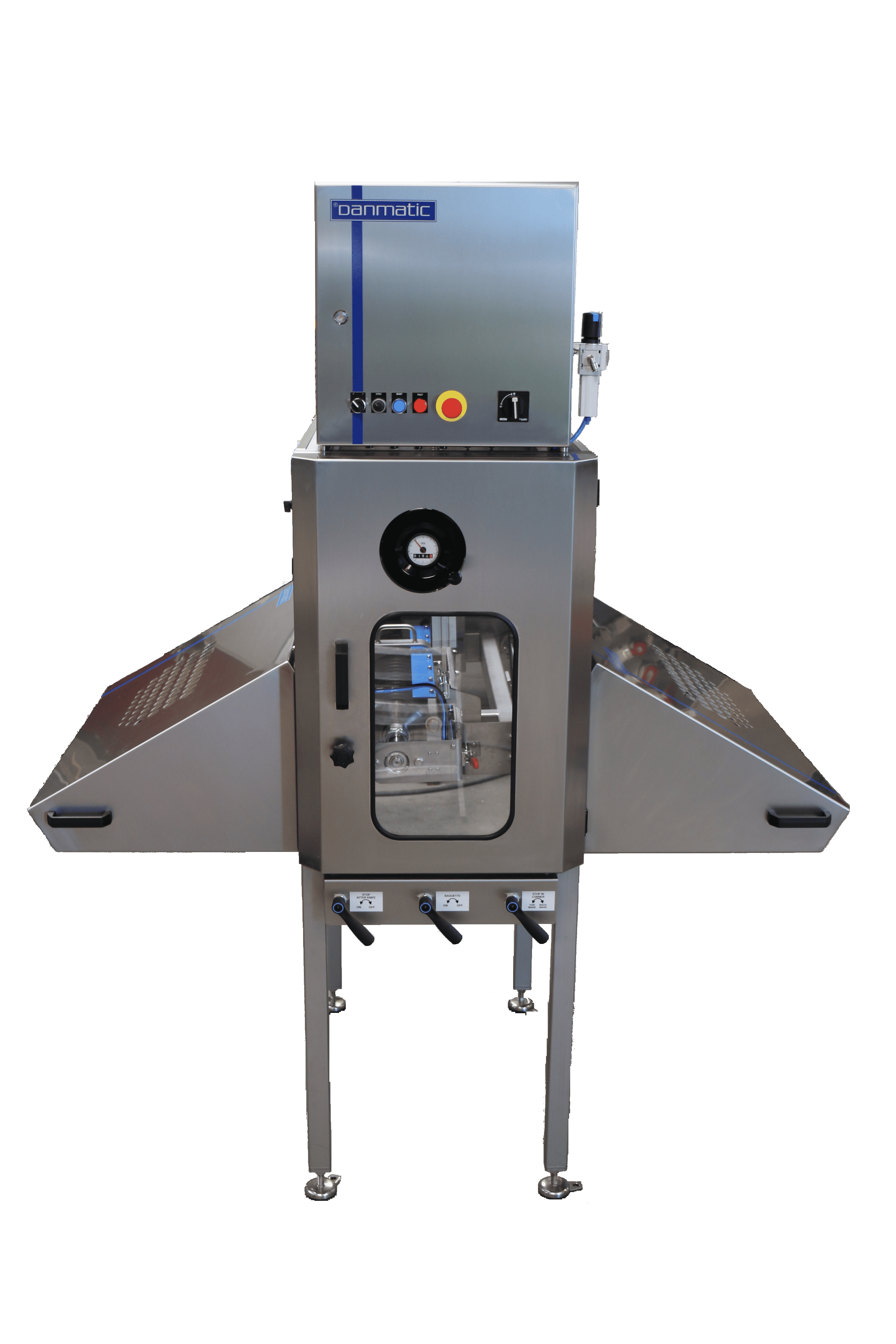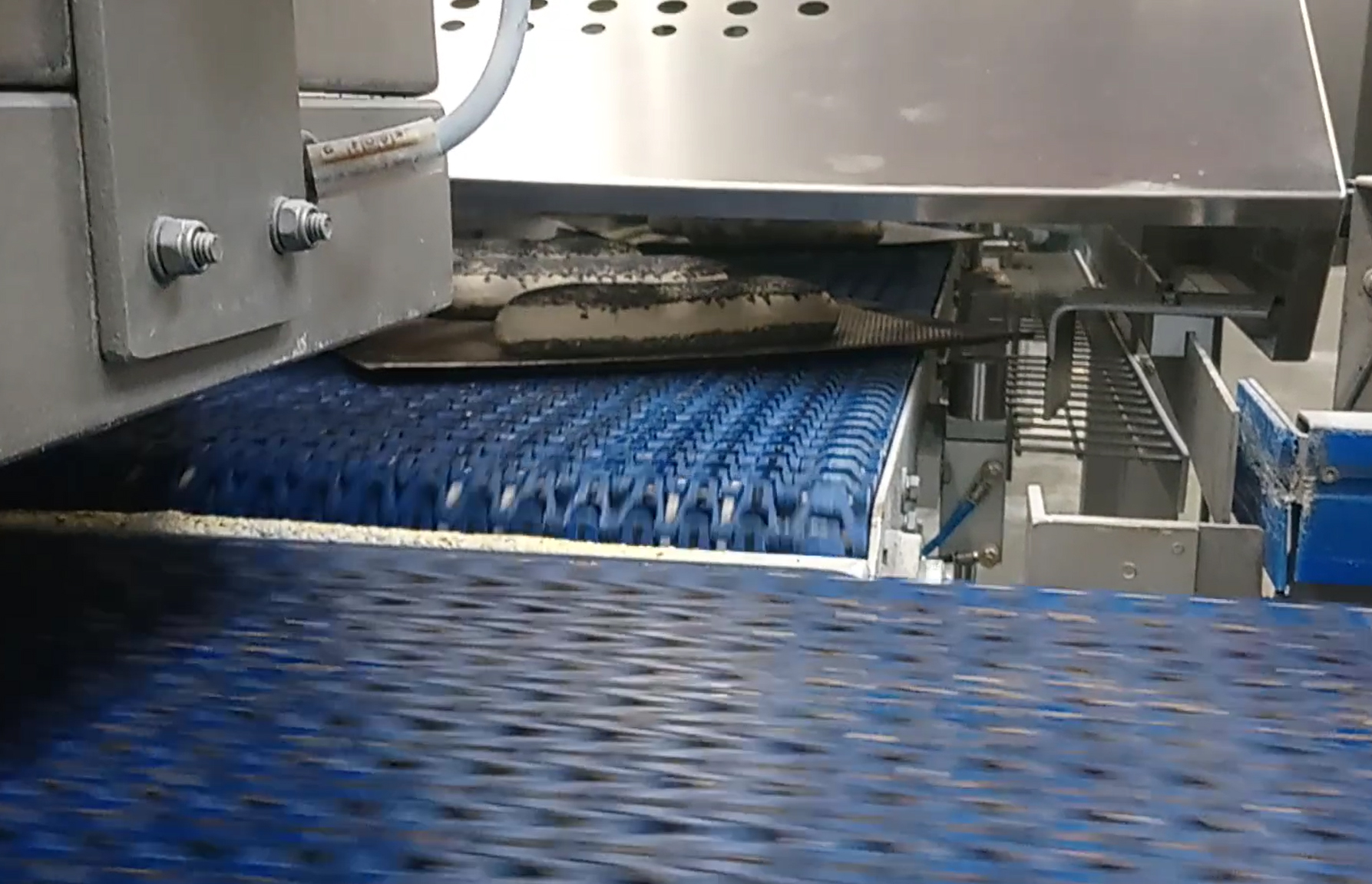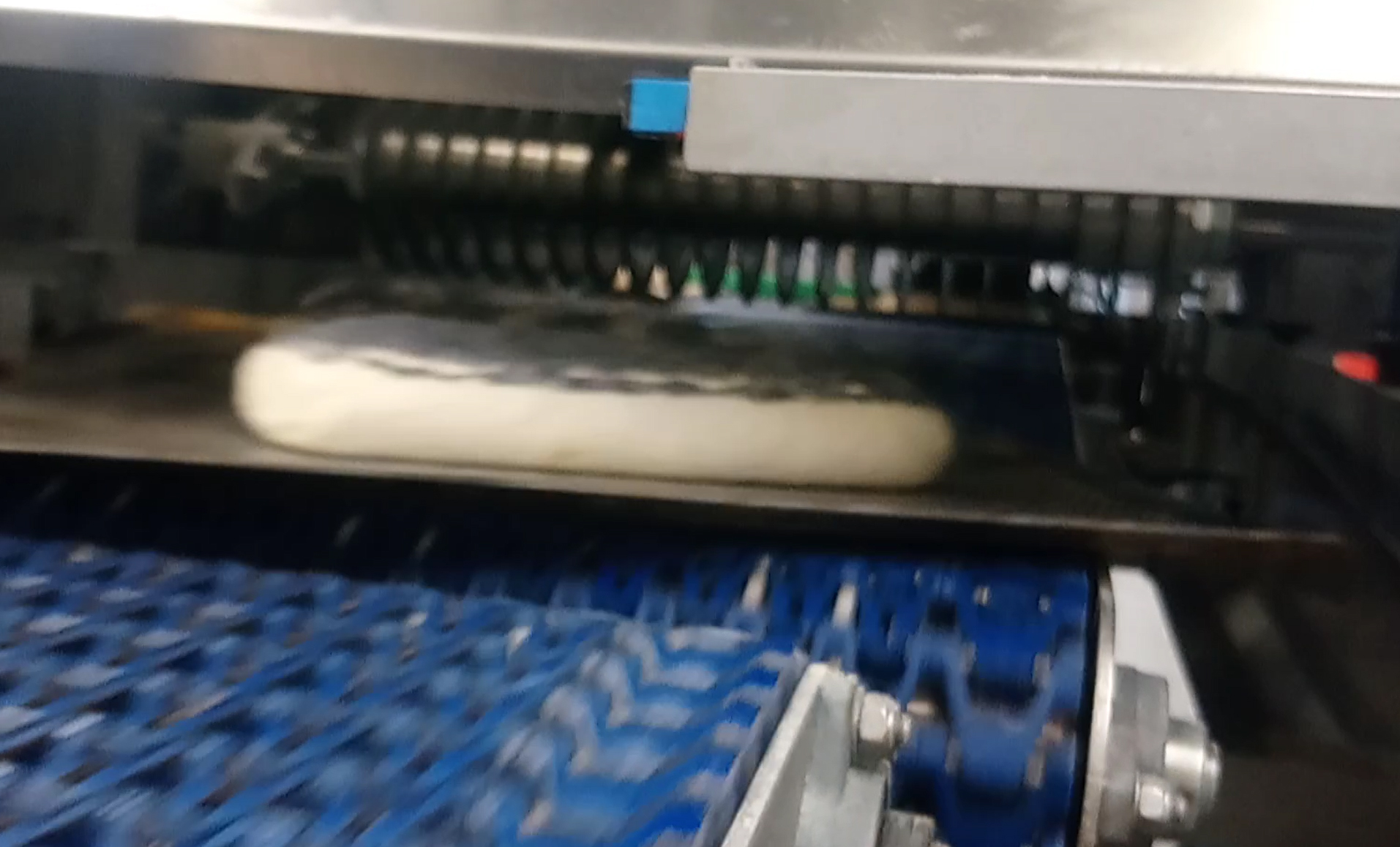 Scoring Unit

Circular blades

Danmatic's Scoring Unit is designed for making precise cut's in dough pieces and can be used for both dough in tins and free-standing dough piecrs on a conveyor belt.

Danmatic's Scoring Unit is designed to ease the cutting process in the bakery, eliminating the hard and repetitive work of making cuts by hand and to make precise and controlled cuts to enhance the final appealing appearance.

Excellent durability of the blades is achieved by using stainless steel and a ridgid frame to prevent vibrations. The blades are kept clean during production by an automatic scraper, which is activated after a set number of cycles.

To help keeping the blades clean, the optional water nozzles can be added, this can be beneficial for certain types of dough.

The blade shaft assembly is a separate unit and can be easily moved away from the line for cleaning & maintenance by using a mobile trolley.
Technical data
Available in belt width from 300 to 2.000 mm
Operated via its own PLC-control
Manufactured in stainless steel and food approved materials
Options
Water nozzle for each individual blade
Extra shaft assembly for quick changeover between scoring patterns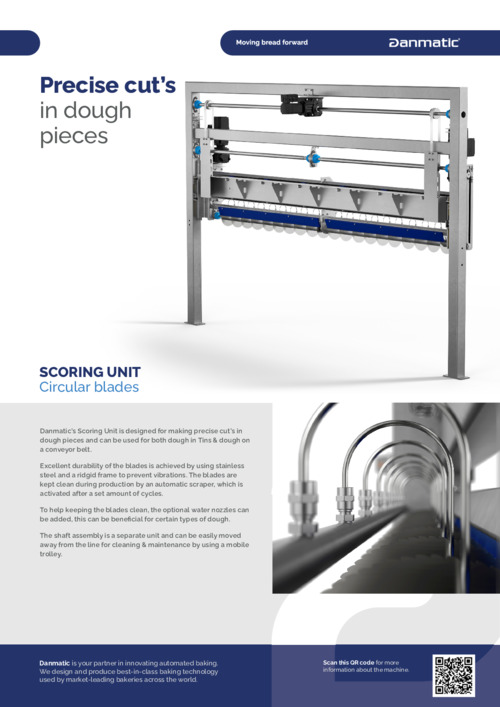 Download

datasheet

Feel free to download the datasheet on our Danmatic machines and learn more about our innovative products.

Download
Please contact

us

Please call us or send your general inquiries.

+45 8725 9800

danmatic@danmatic.dk