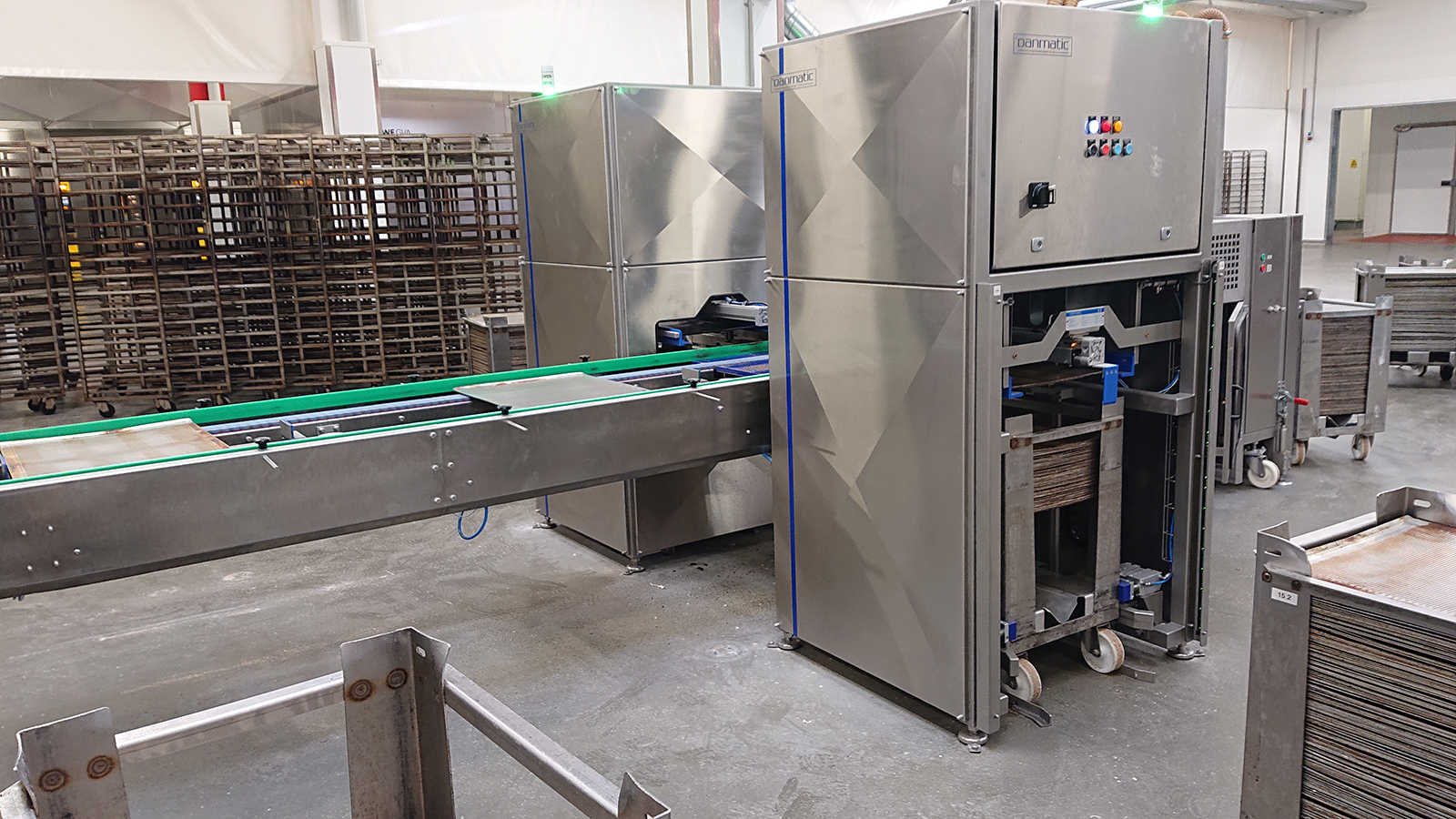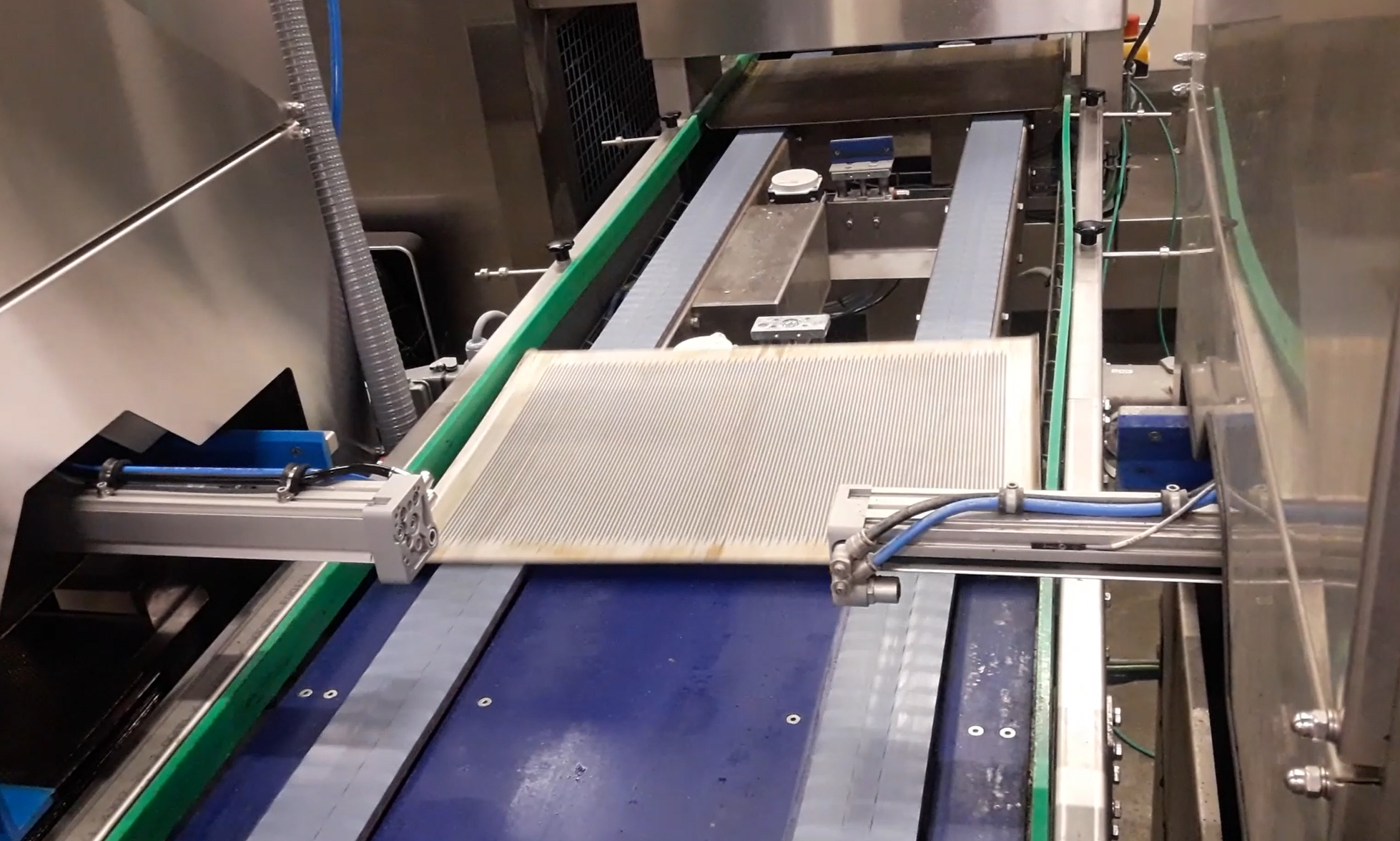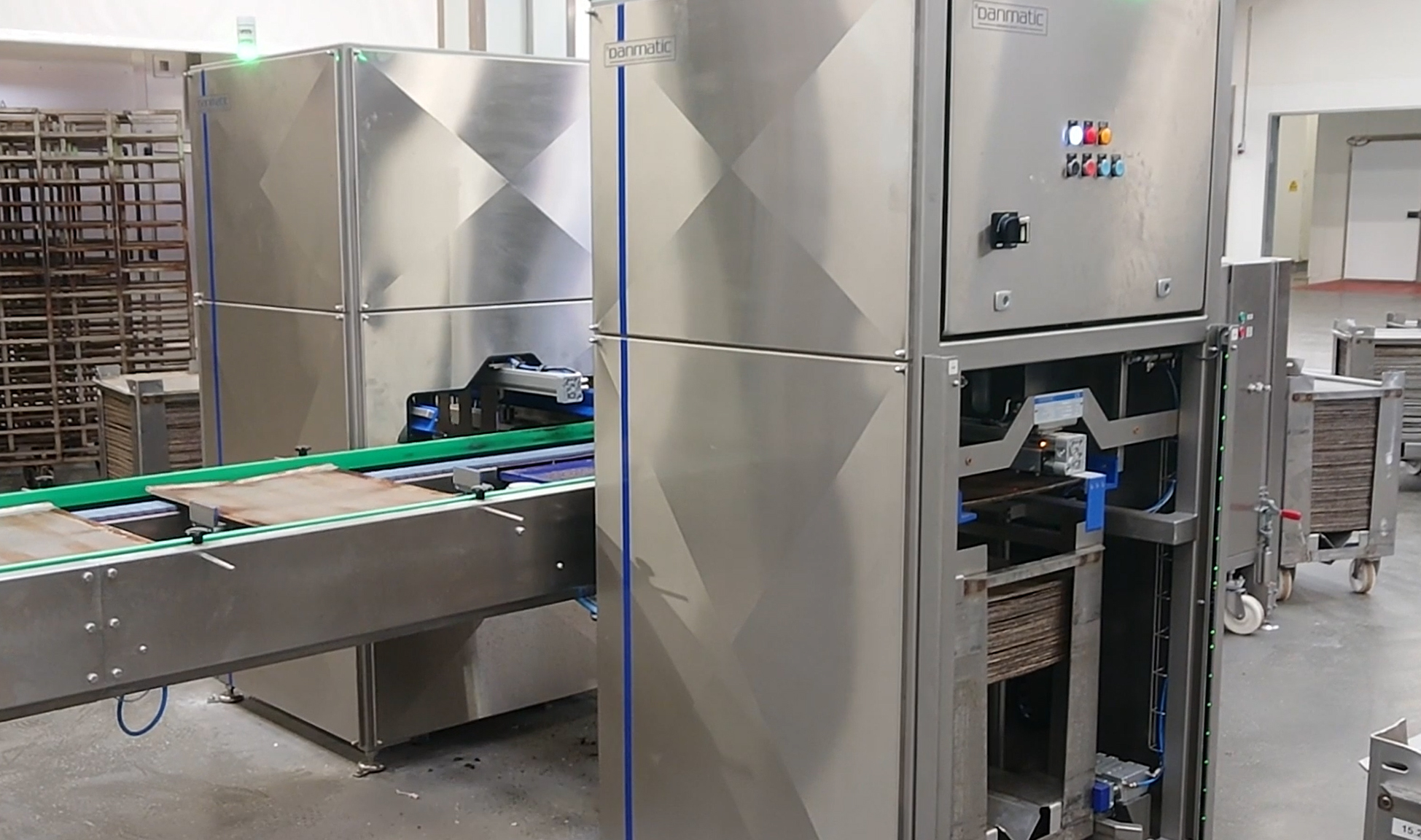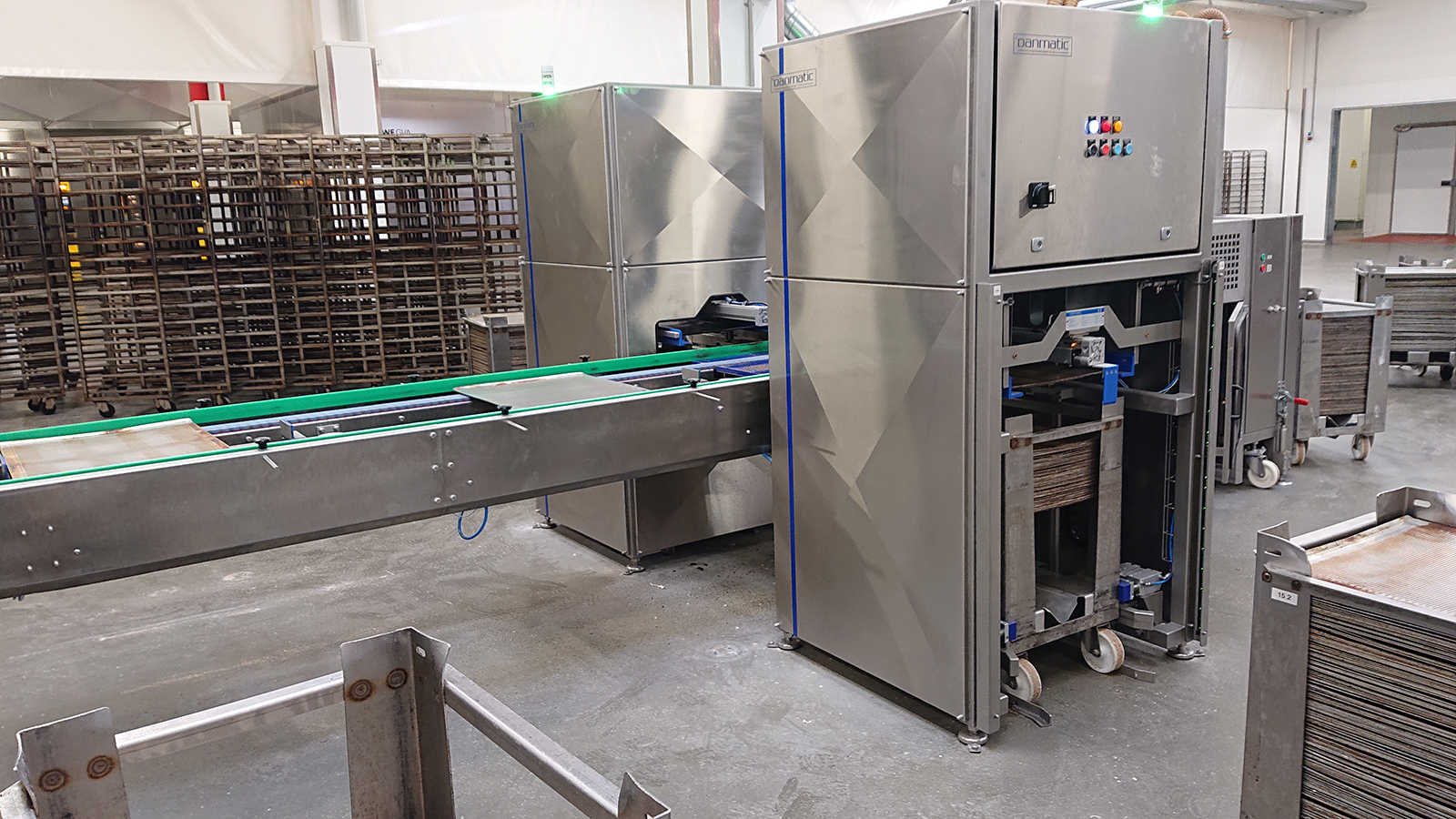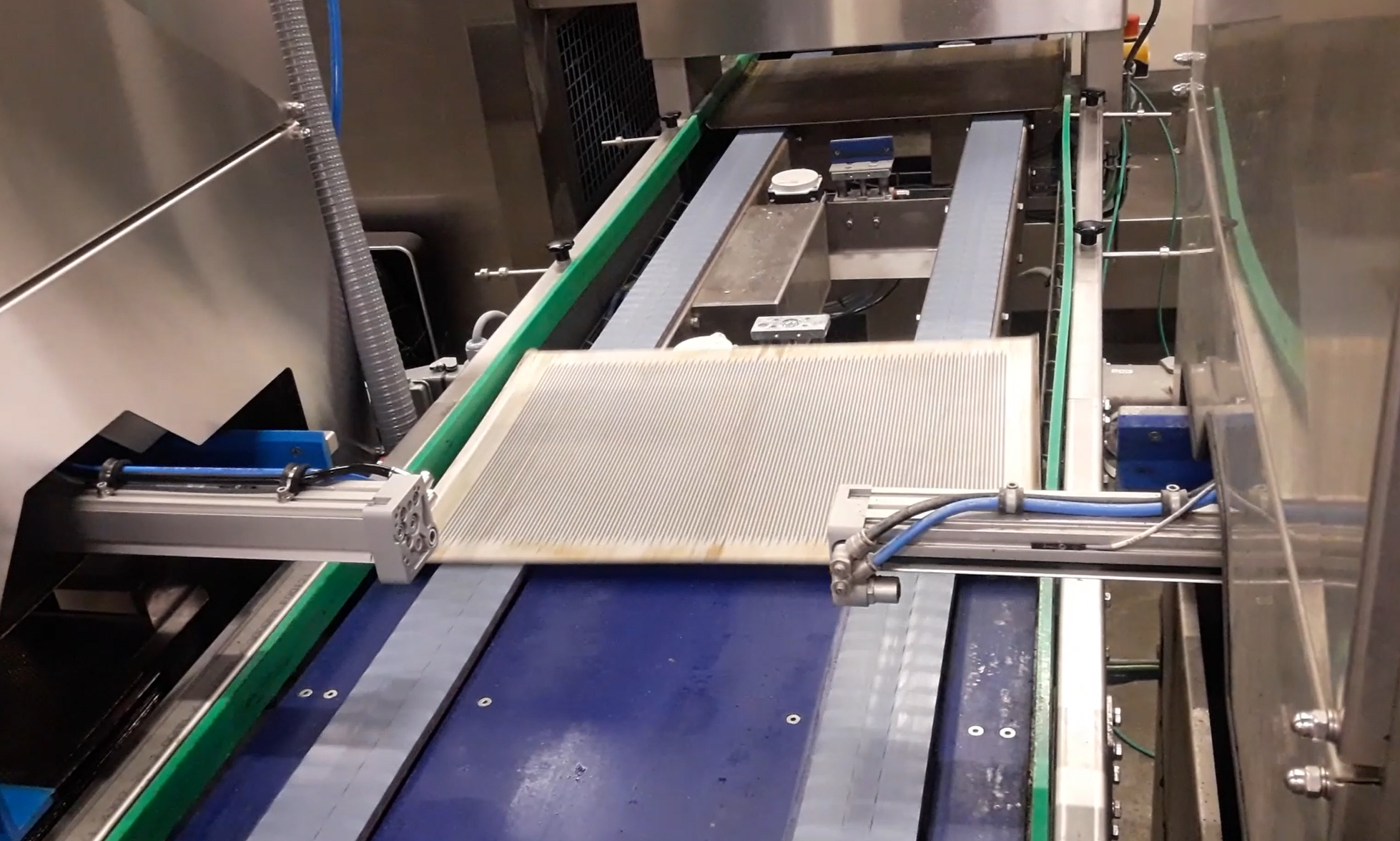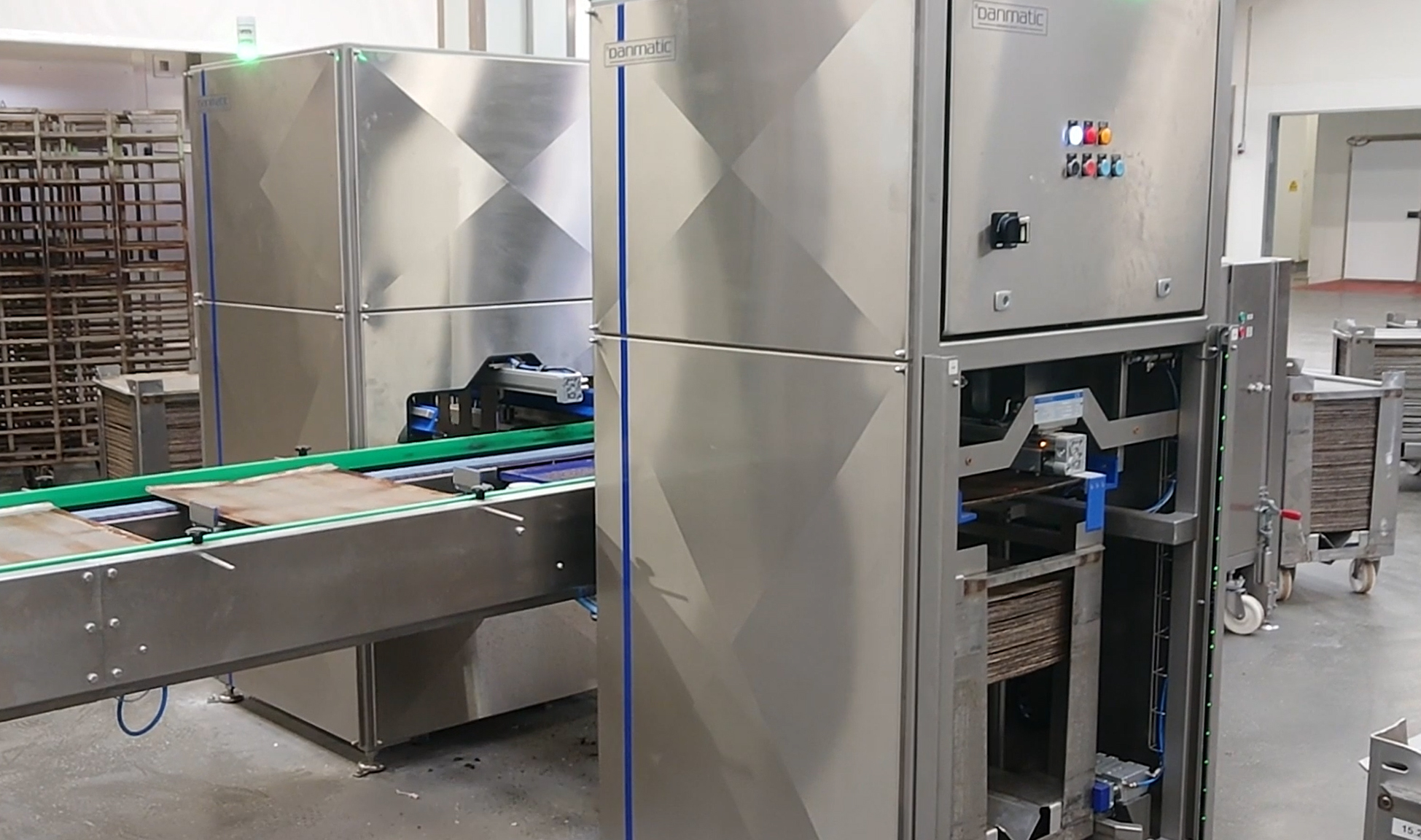 Tray Feeder

Industrial model

Danmatic's Tray Feeder – Industrial model, is designed and built for high-speed industrial lines where the trays need to be handled fast and efficient. The Industrial model is best in class when it comes to performance and stability.

Danmatic's Tray Feeder – Industrial model, is built to handle the customers trays from trolleys fast and efficient. The Tray Feeder can be positioned by the end or side of a tray conveyor and feeds the trays onto the conveyor automatically and helps to save on labor costs. The Tray Feeder lifts the trays from the trolley by using 4 suction cups, supplied with vacuum from a built-in electric pump, and the trays are then pushed out of the Tray Feeder onto the conveyor. With the built-in electric pump the noise level is also kept down to a minimum.

The remaining stack of trays in the trolley is lifted to ensure a fast and smooth operation, as the fixture with suction cups only have to travel a short distance at all times to pick up the trays.

To help the daily work with the exchange of the trolleys, the opening for the trolley is equipped with a safety light guard and there is no need for a door to be handled when exchanging the trolley. Simply exchange the trolleys and press the ready button above the opening and the tray feeder is ready to continue. In addition, the safety light guard allows the operator to always have a clear view of the trolley and the current number of trays in the tray feeder.

A beacon shows the operational status and gives the operator information in time to replace the tray trolley to keep a steady flow of trays.

The Tray Feeder comes with its own built-in electrical controls - making it a standalone unit and easy to integrate into existing lines and the same unit can easily be moved between lines.
Technical data
Low noise build-in electric vacuum pump
Built-in electrical controls
Beacon showing the operational status
Safety light guard
Manufactured in stainless steel and food approved materials
Options
Tray trolleys
Mobile execution
Please contact

us

Please call us or send your general inquiries.

+45 8725 9800

danmatic@danmatic.dk