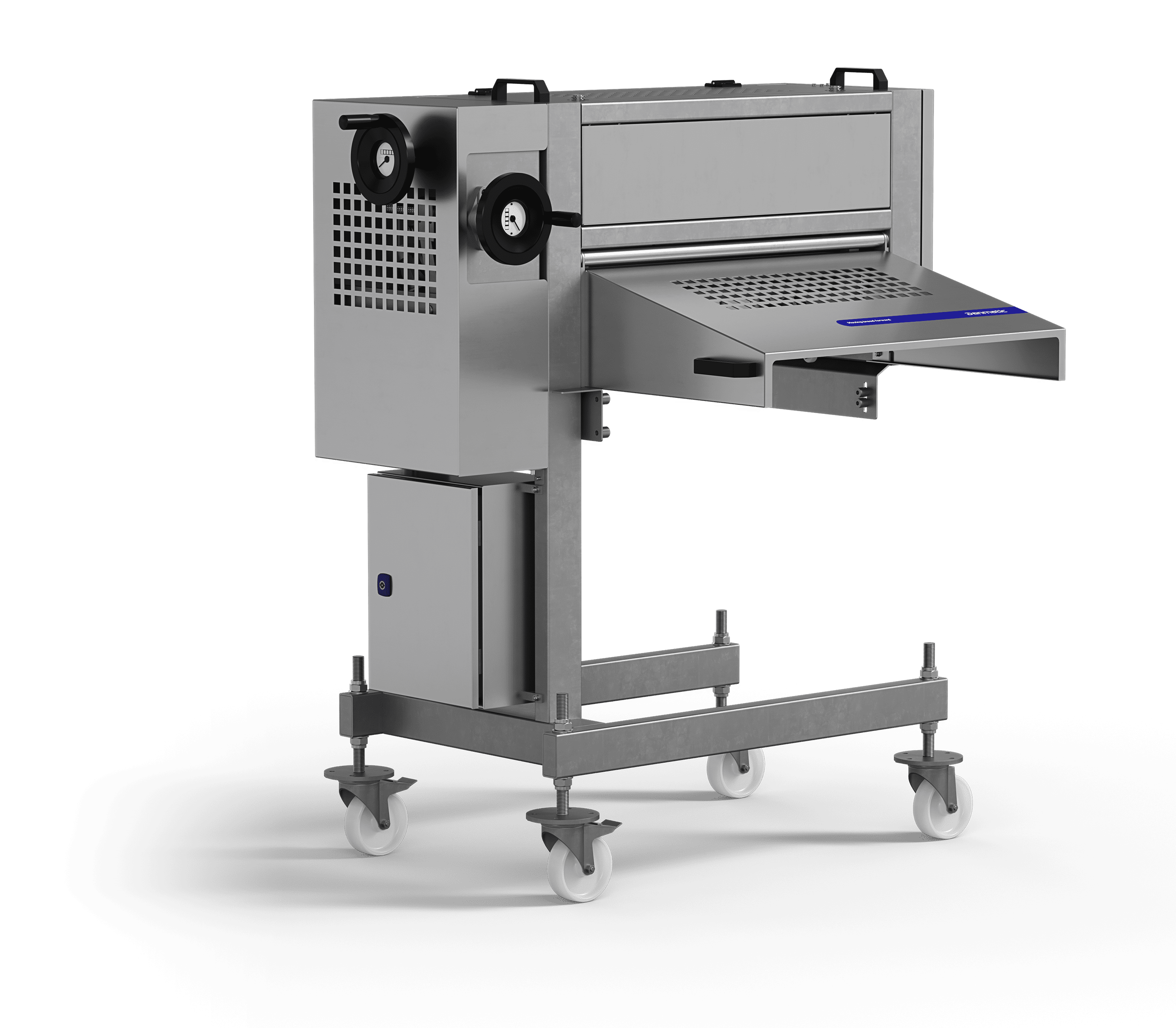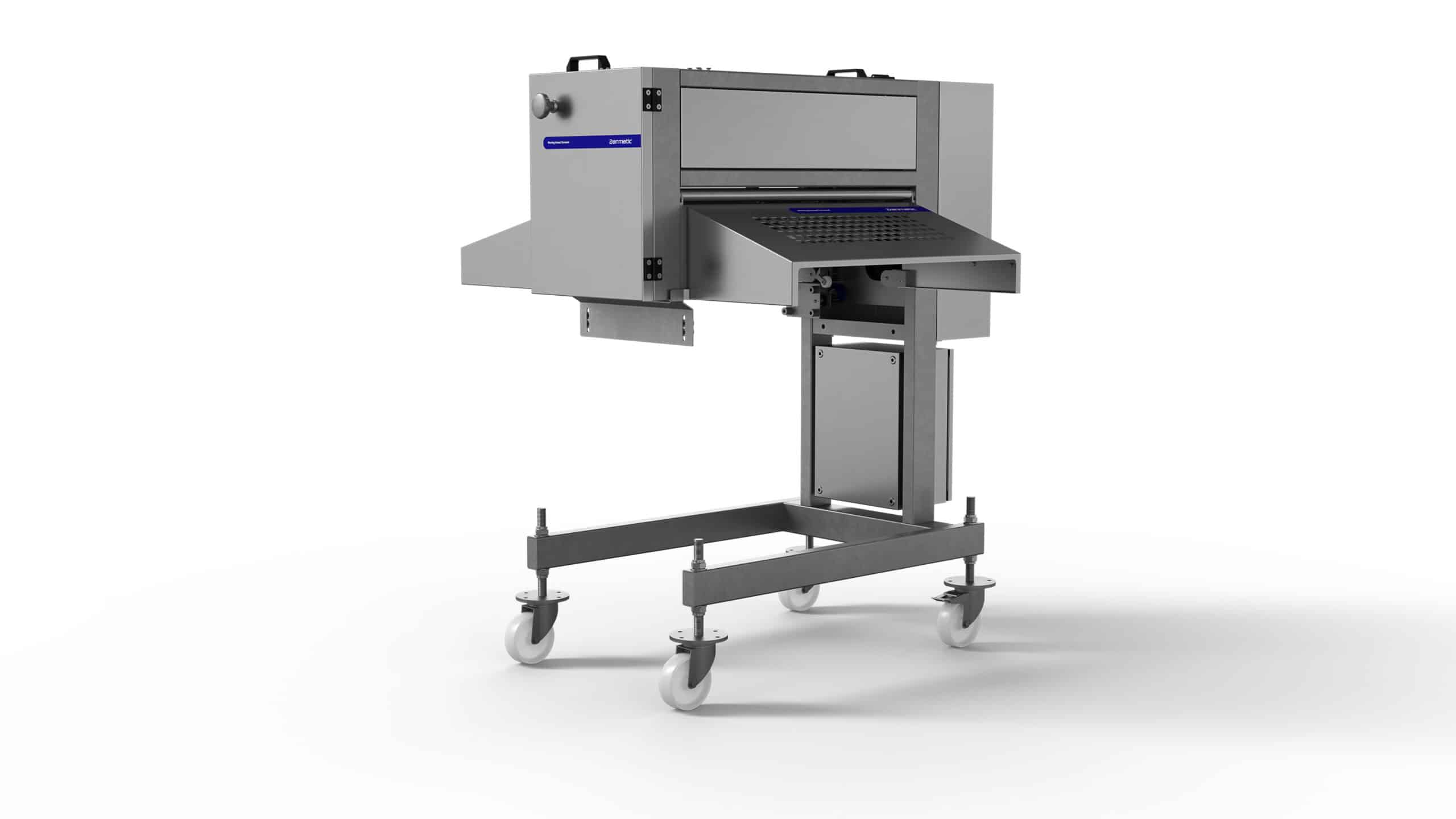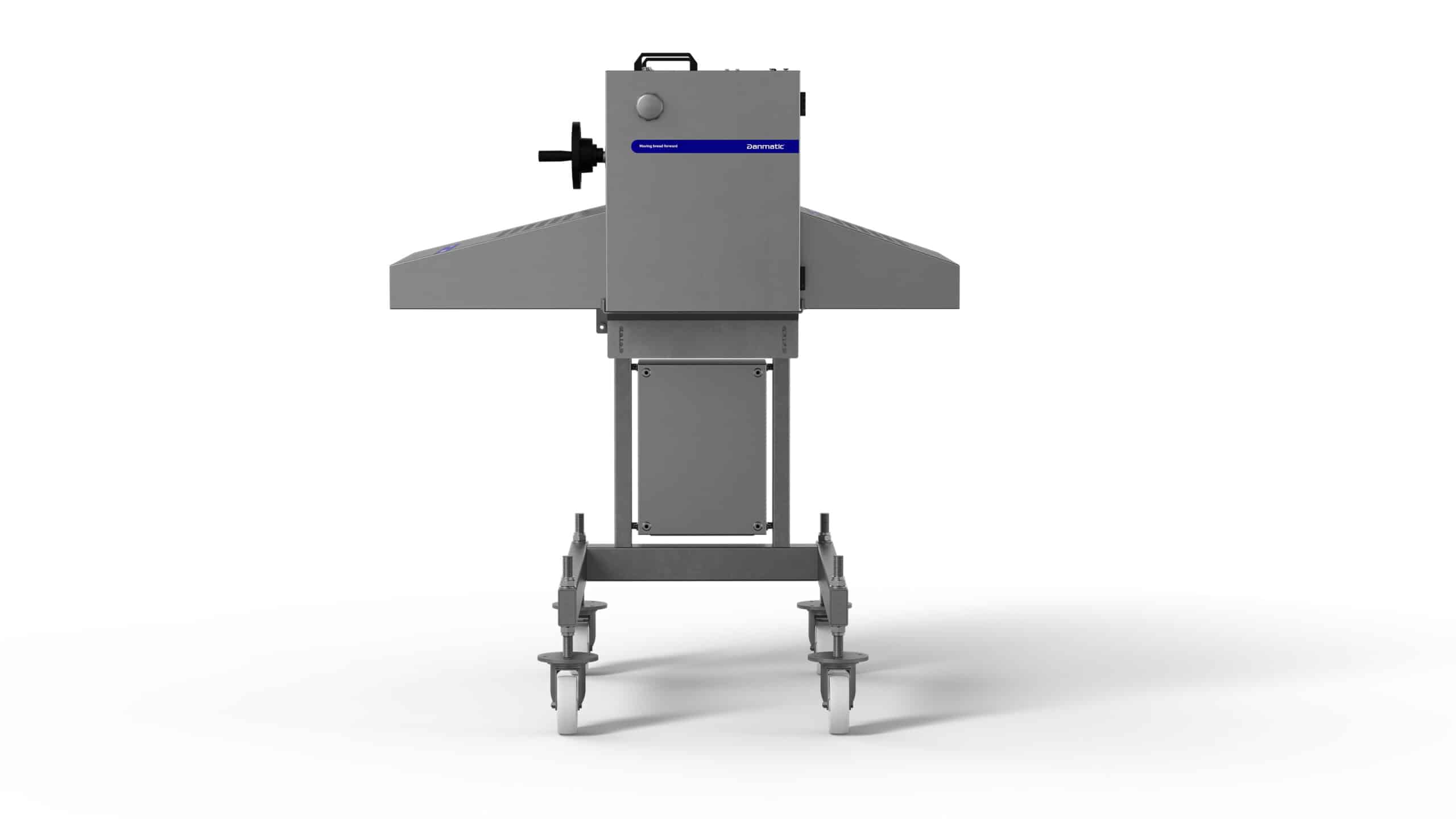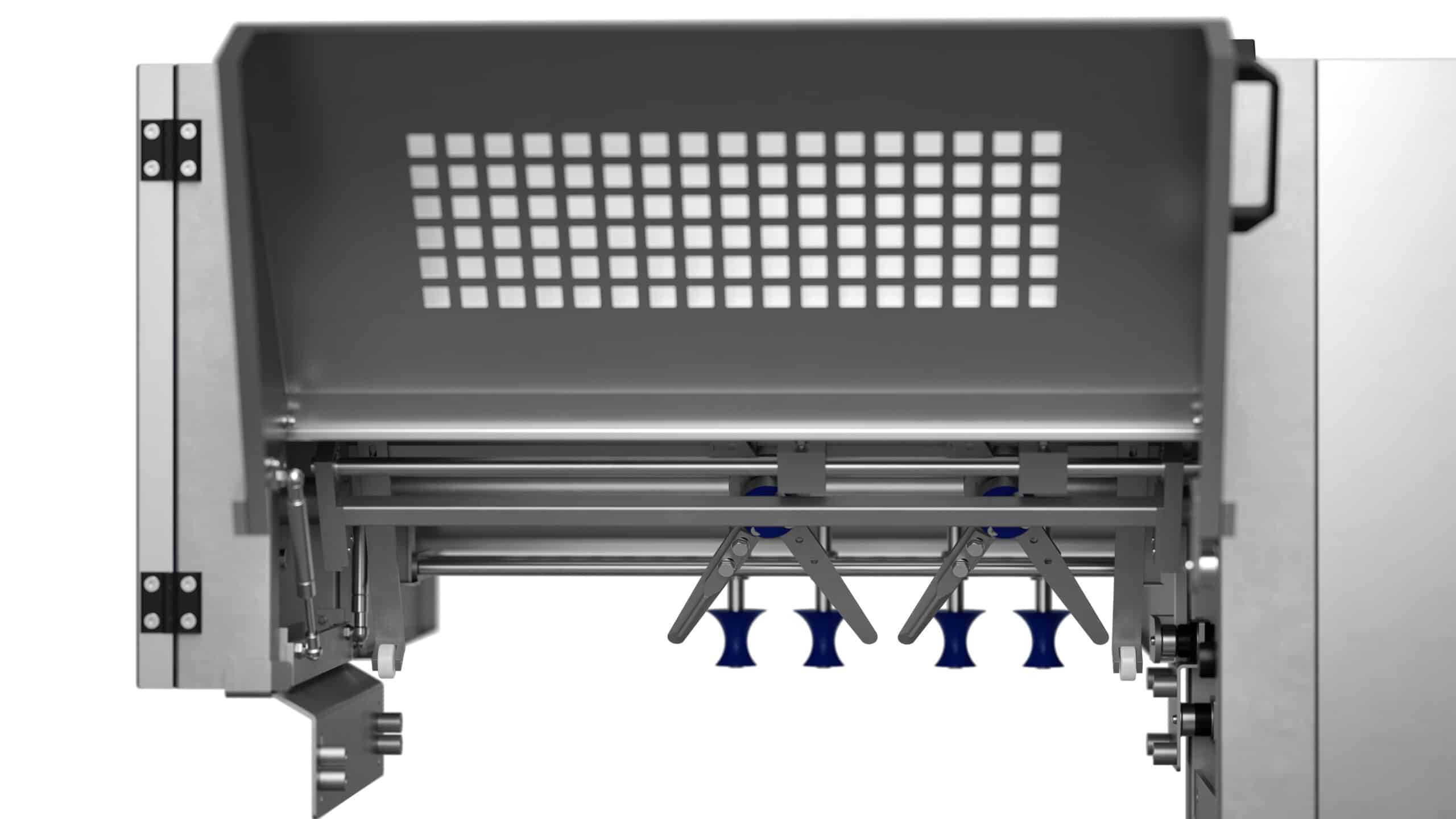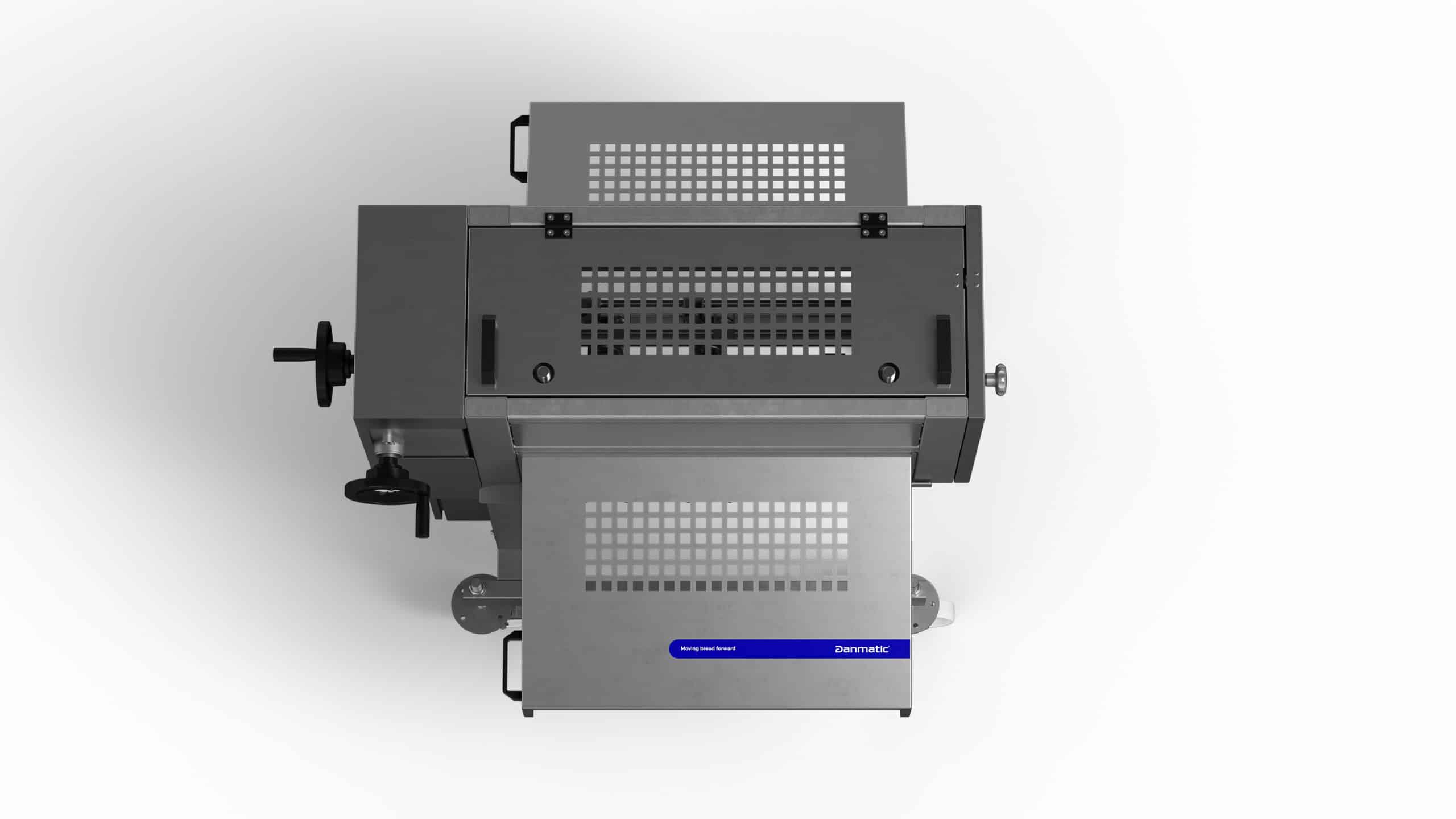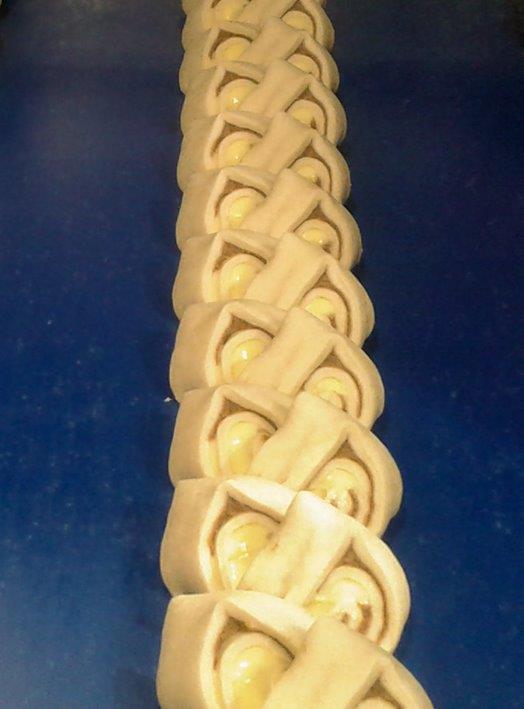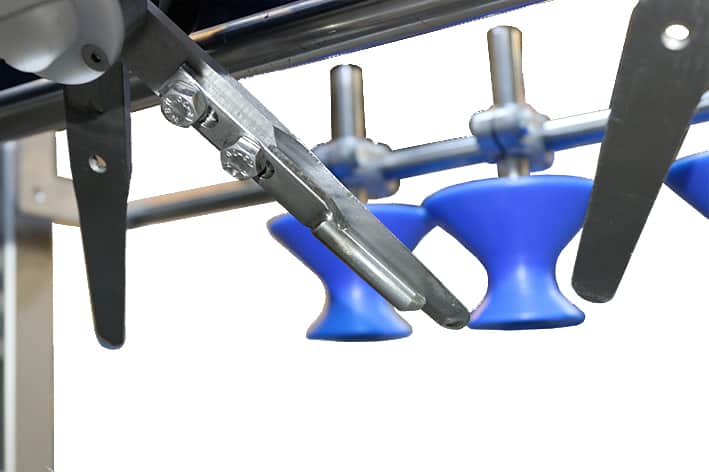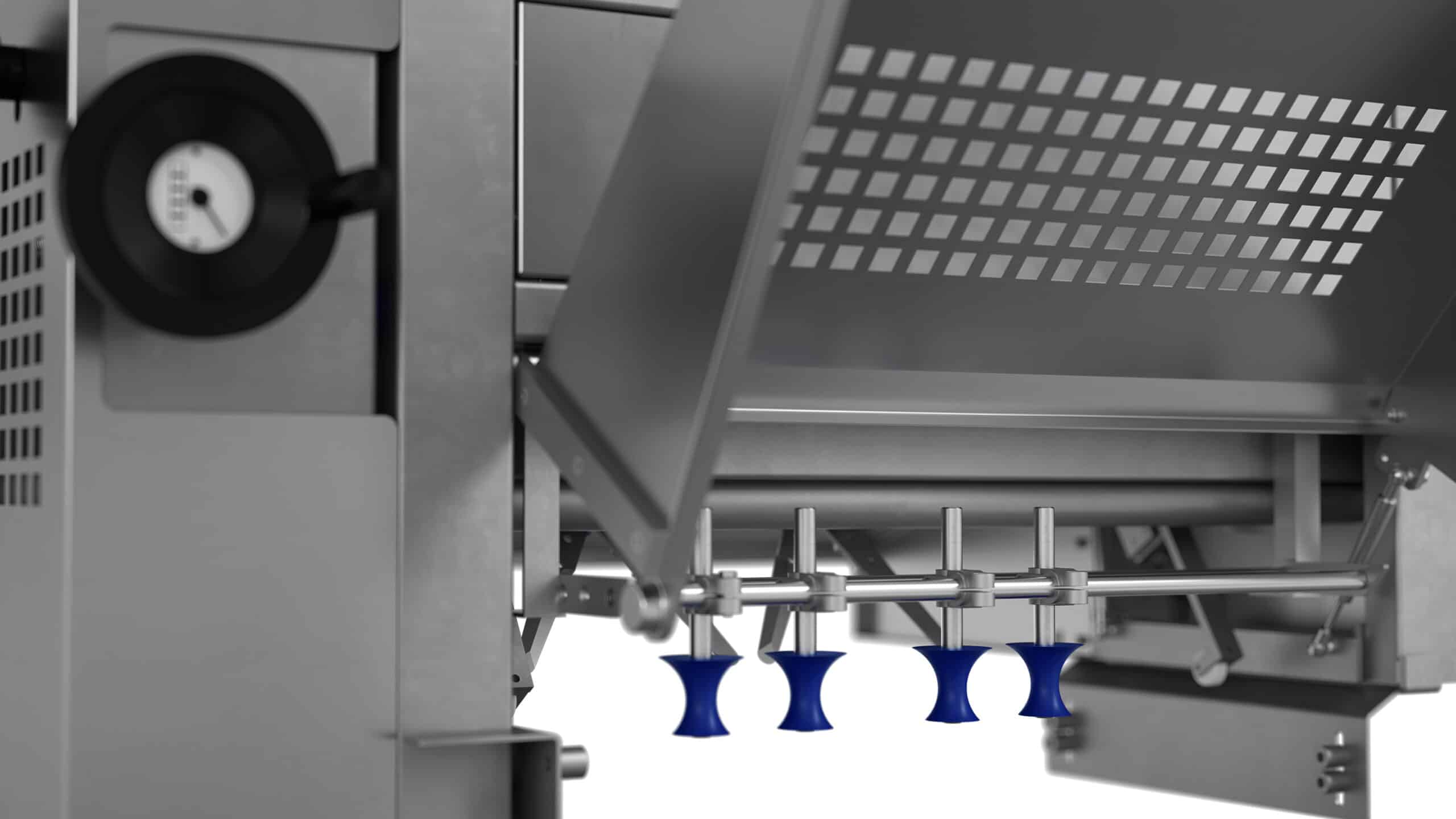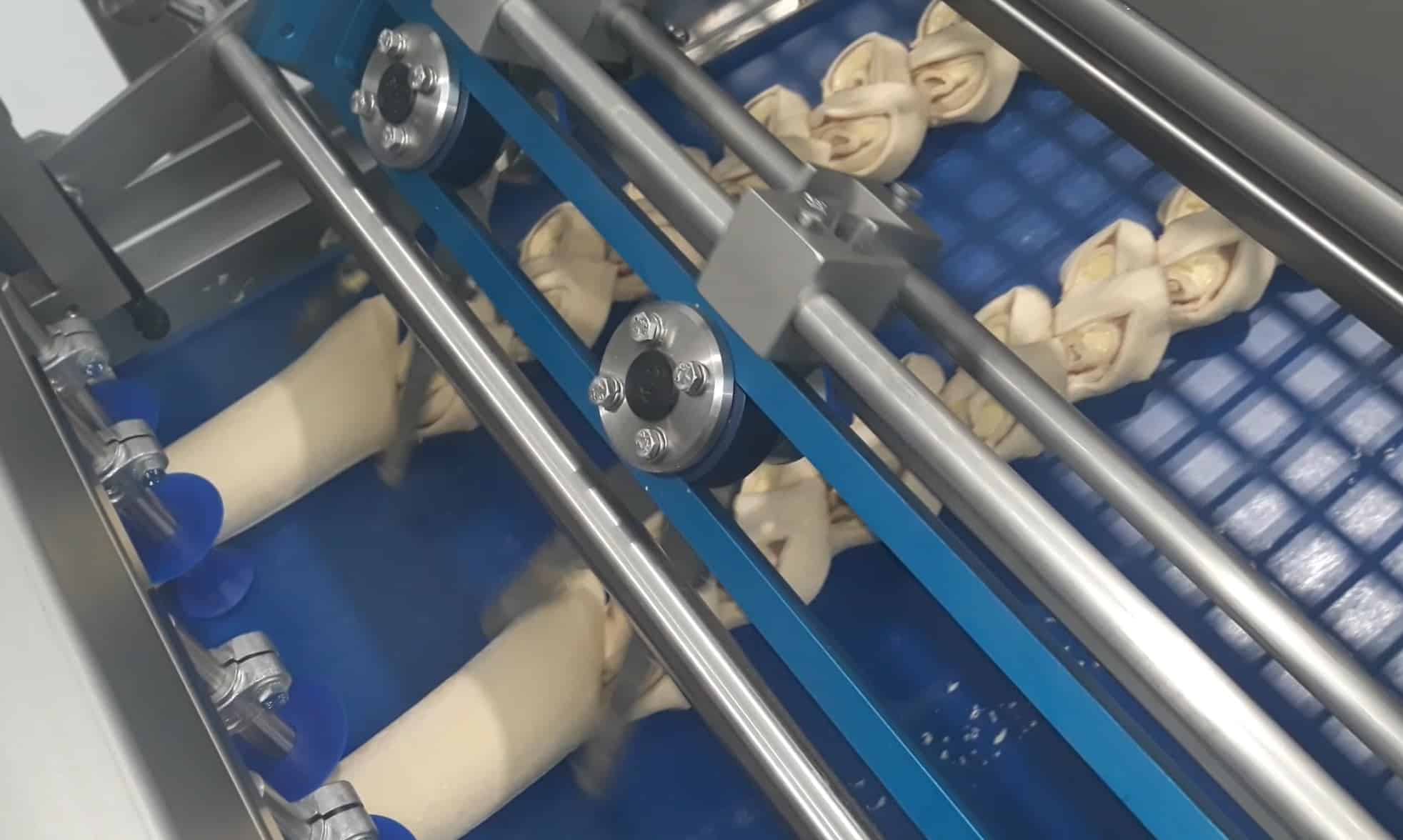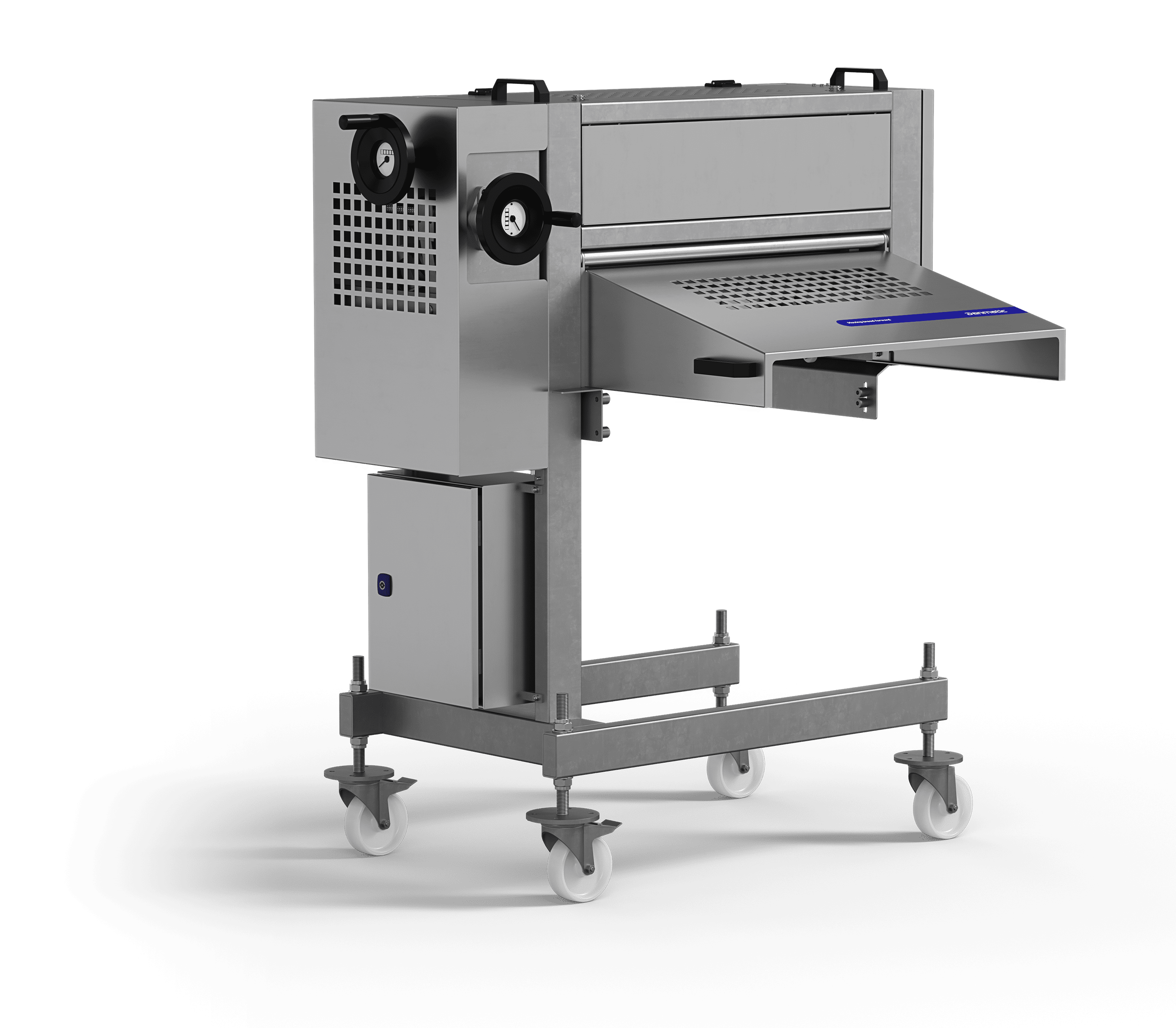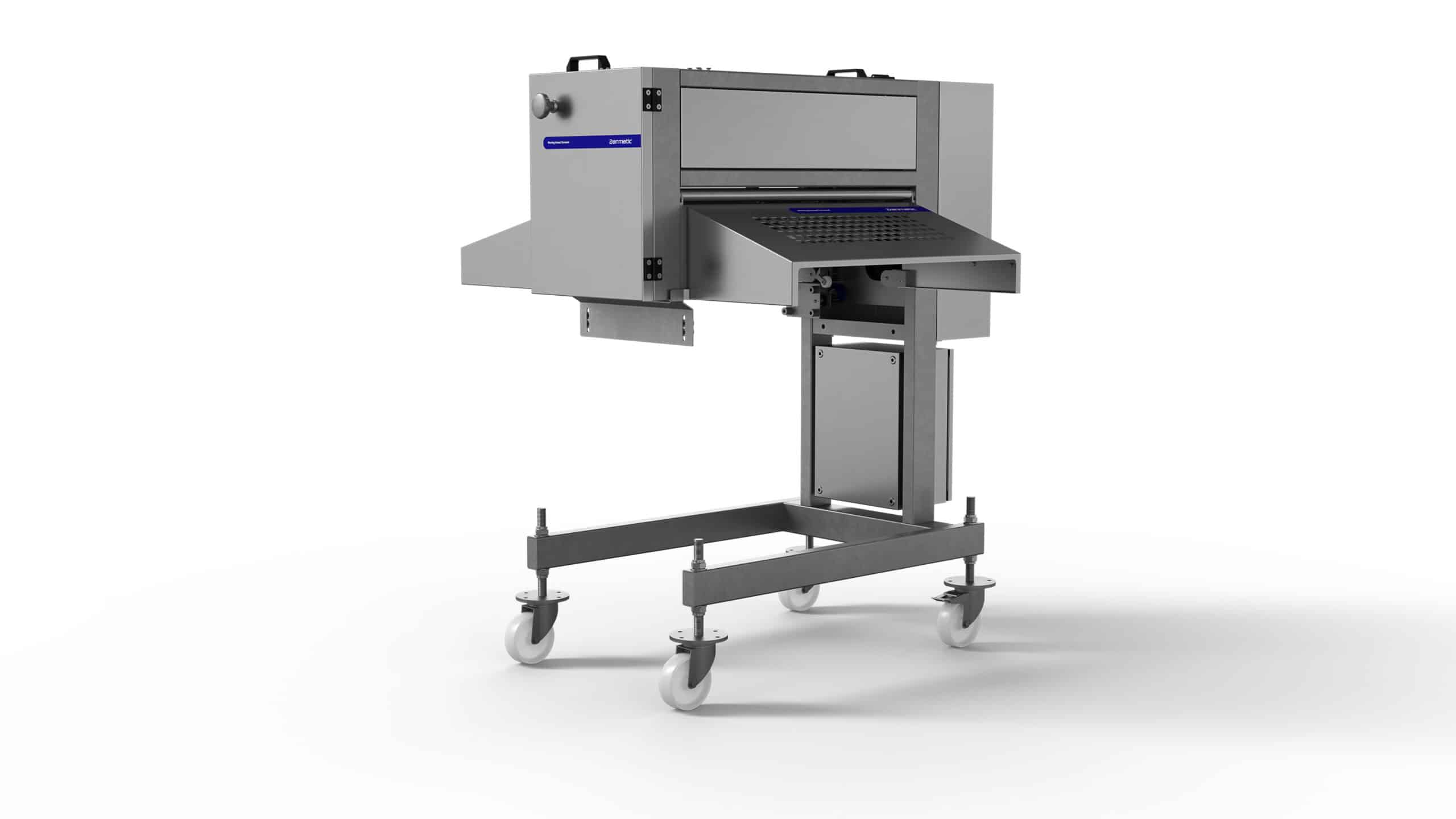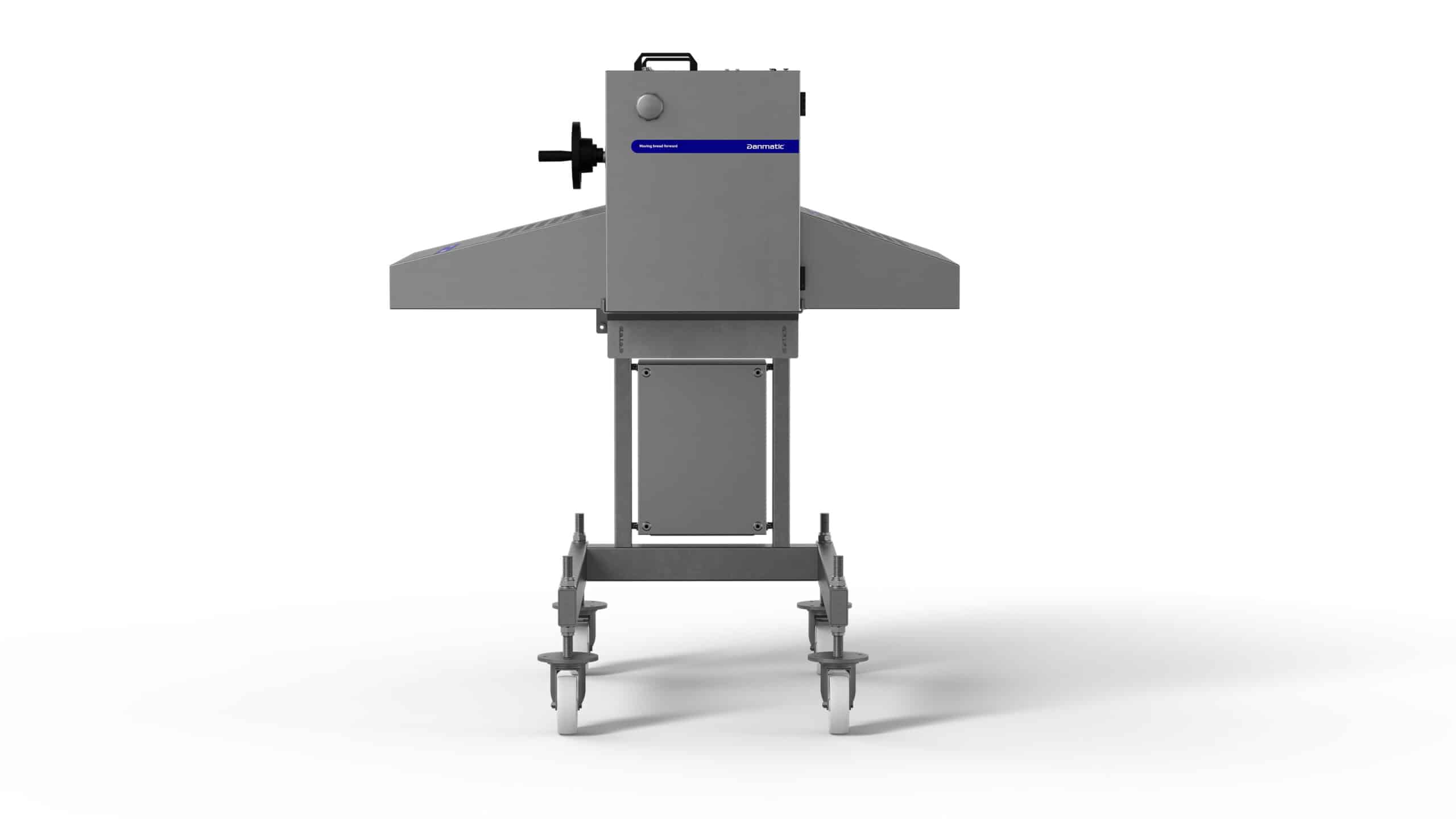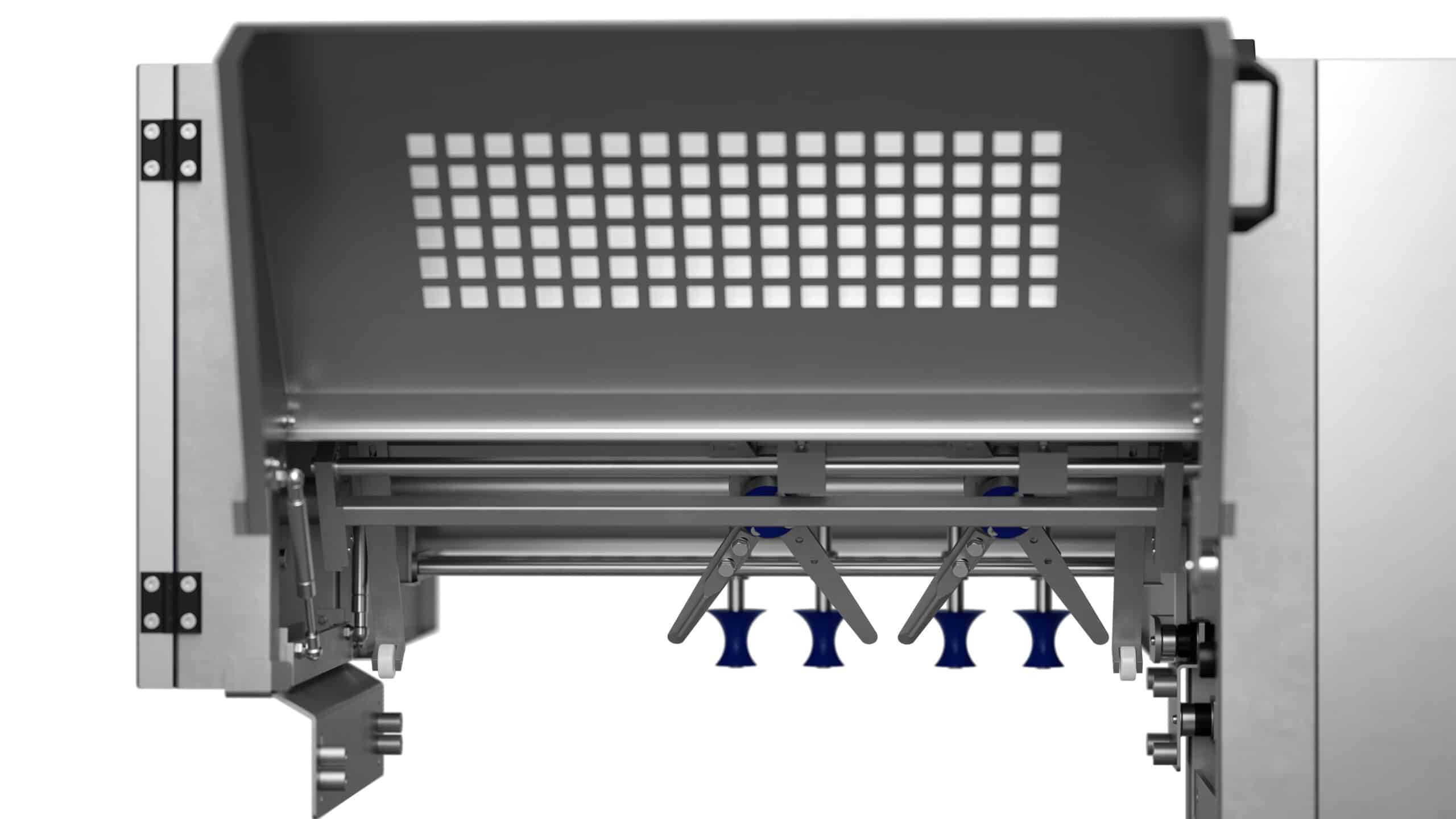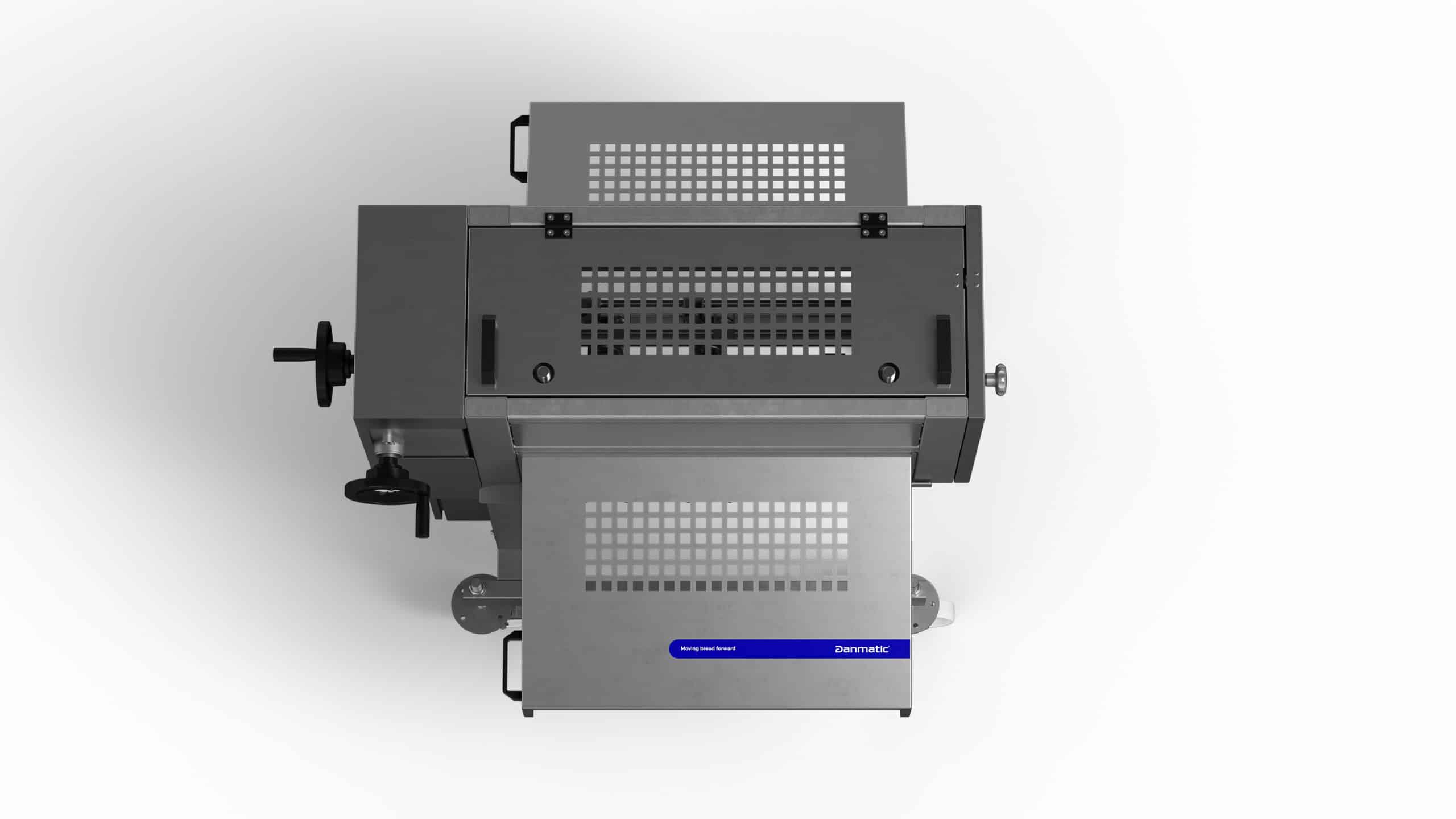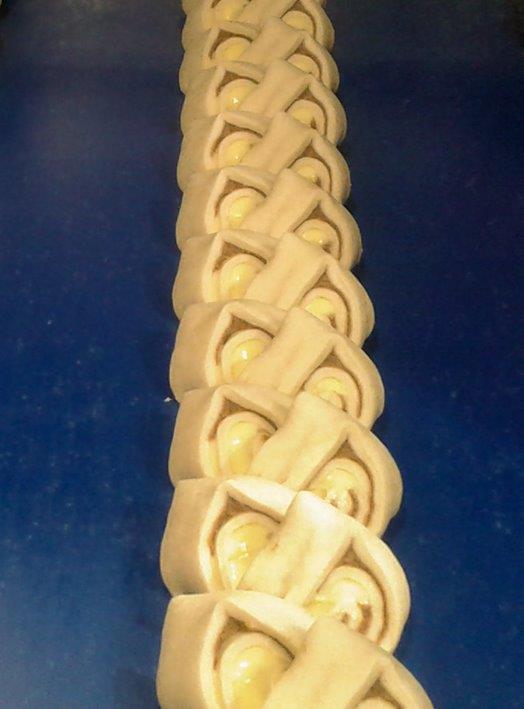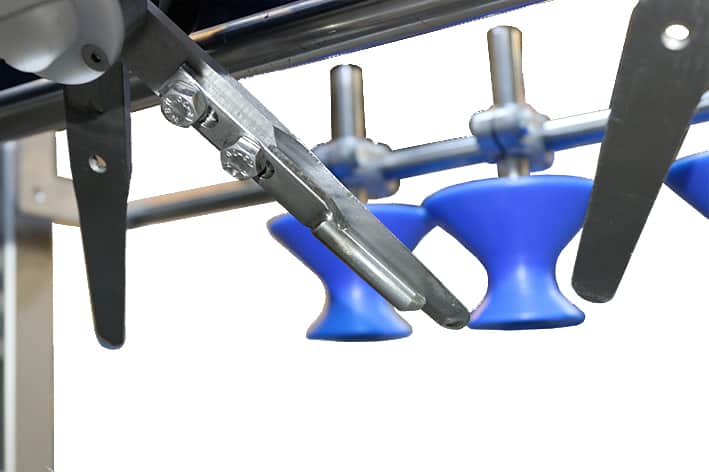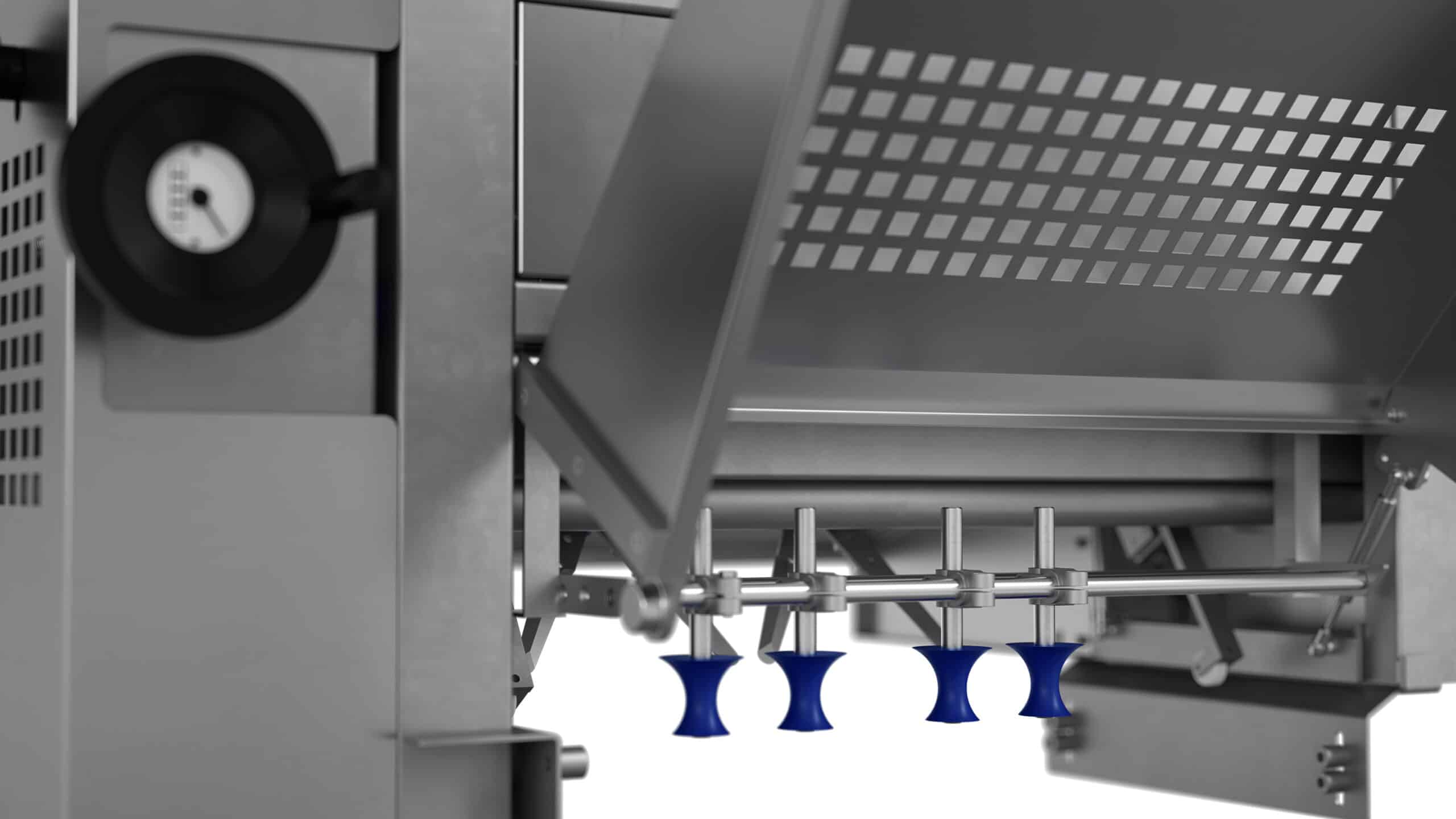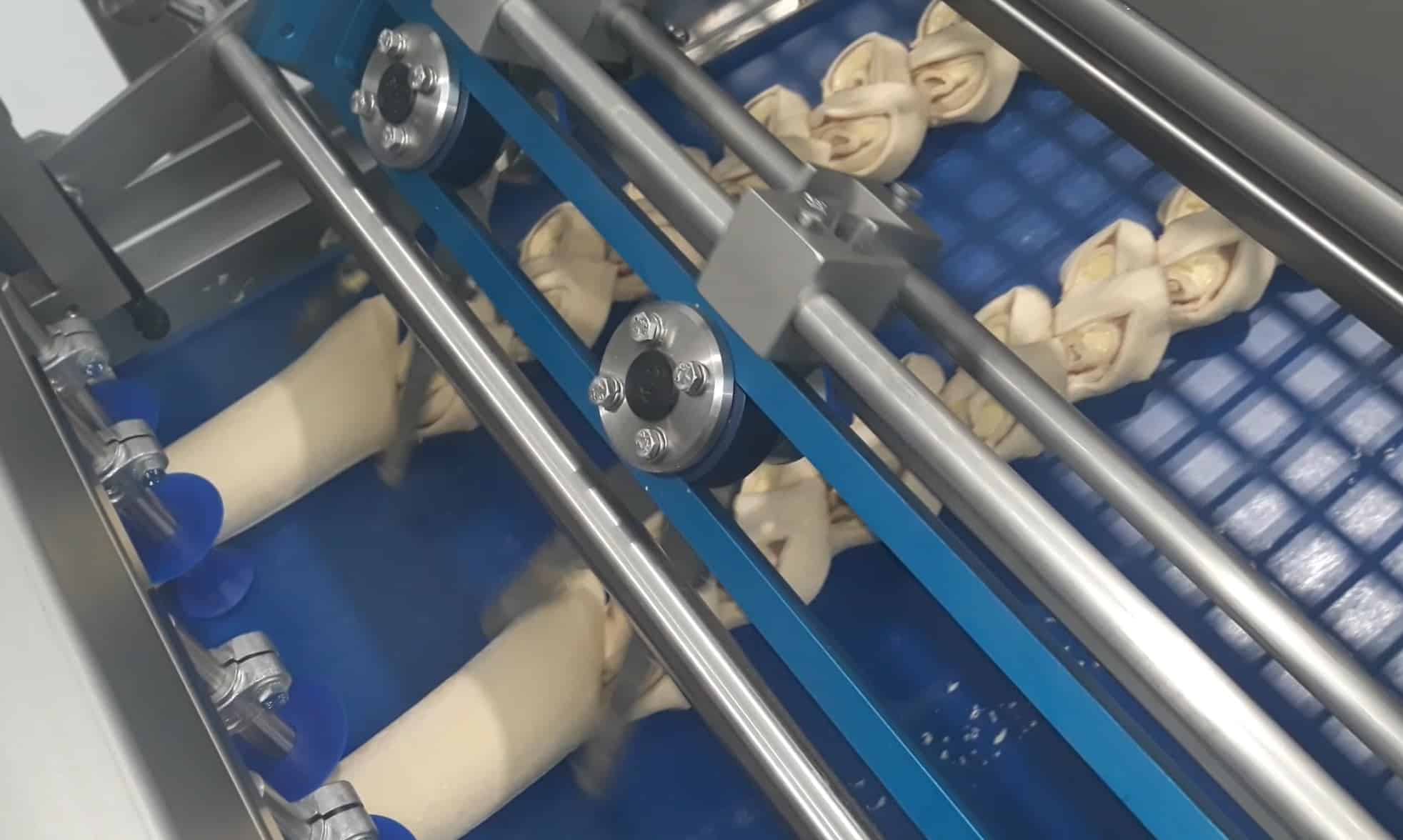 Scissor

system

Danmatic's Scissor System for decorating dough products on all make-up lines.

The Scissor System is available for the decoration of dough in 1 to 6 rows.

The Scissor System is delivered as a Stand Alone Unit on an independent, height adjustable framework. The system comes with a harting plug for quick connection to an existing dough sheeting line.

The blades are hand made and produced in high quality steel, which ensures a long lifespan.
Specially built housing in the scissor unit ensures precision when cutting.

The Scissor System is delivered with electrical controls, mounted in a stainless-steel cabinet on the C-frame. From here it is possible to adjust the number of cuts by using a SEW frequency inverter. The controls have its own emergency stop function and prepared for signal exchange with the line.

The Scissor System has proved itself through years in market applications.
Technical data
Available from 1 to 6 scissors.
Fits belt widths from 700 to 1.300 mm.
Manufactured in stainless steel and food approved materials.
Options
Avaliable in 3 versions
Version 1: Standard Scissor System. Fixed system with no adjustment
Version 2: Scissor system with handwheel for height adjustment.
Version 3: Scissor system with handwheel for adjustment of both height and angle.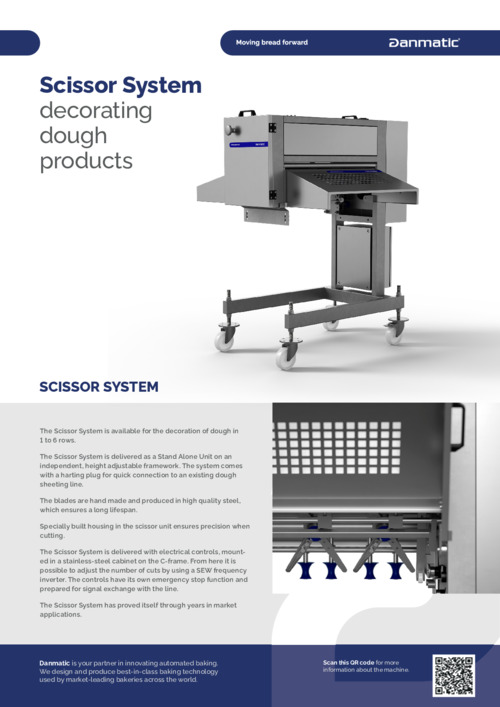 Download

datasheet

Feel free to download the datasheet on our Danmatic machines and learn more about our innovative products.

Download
Please contact

us

Please call us or send your general inquiries.

+45 8725 9800

danmatic@danmatic.dk