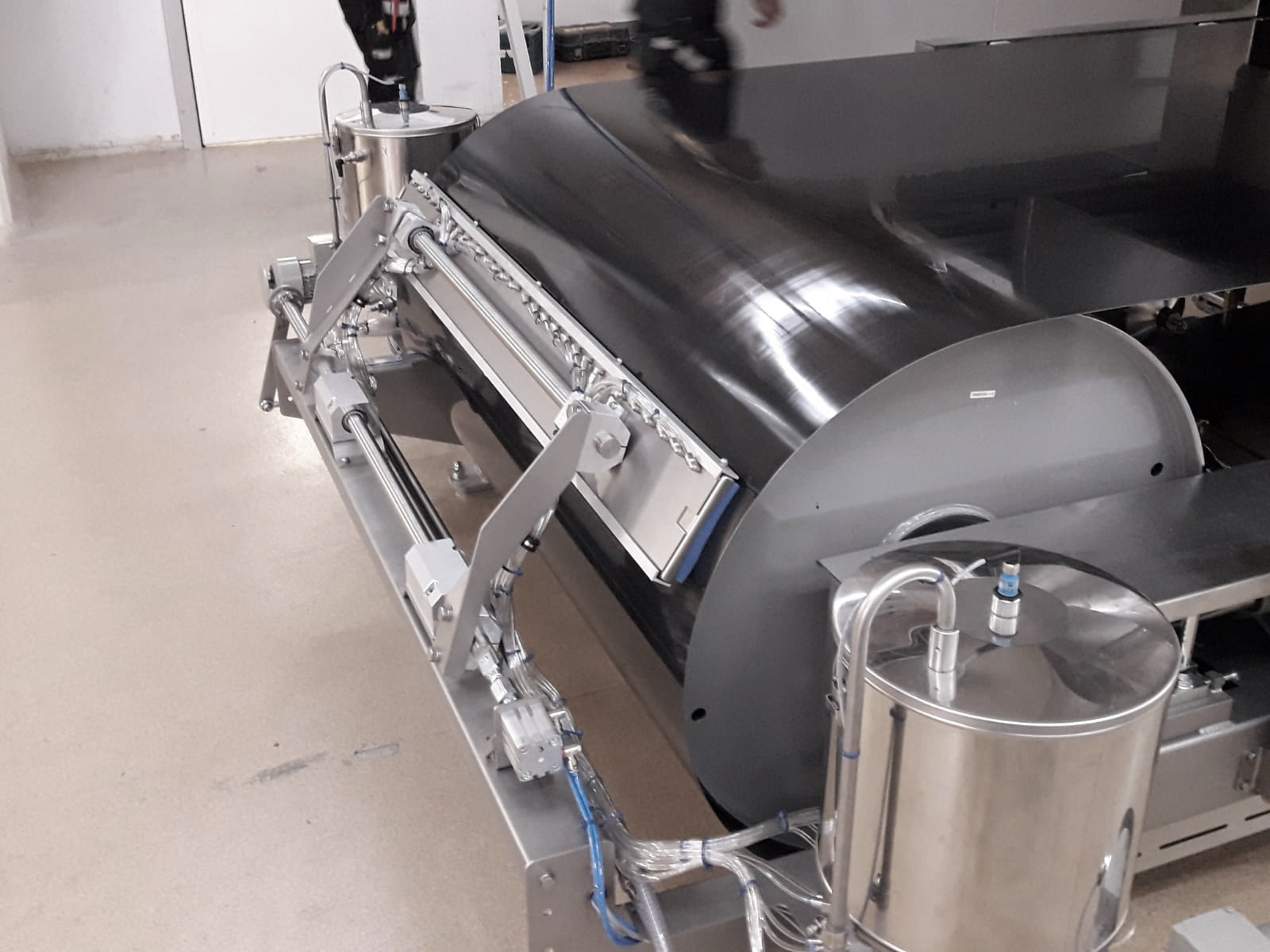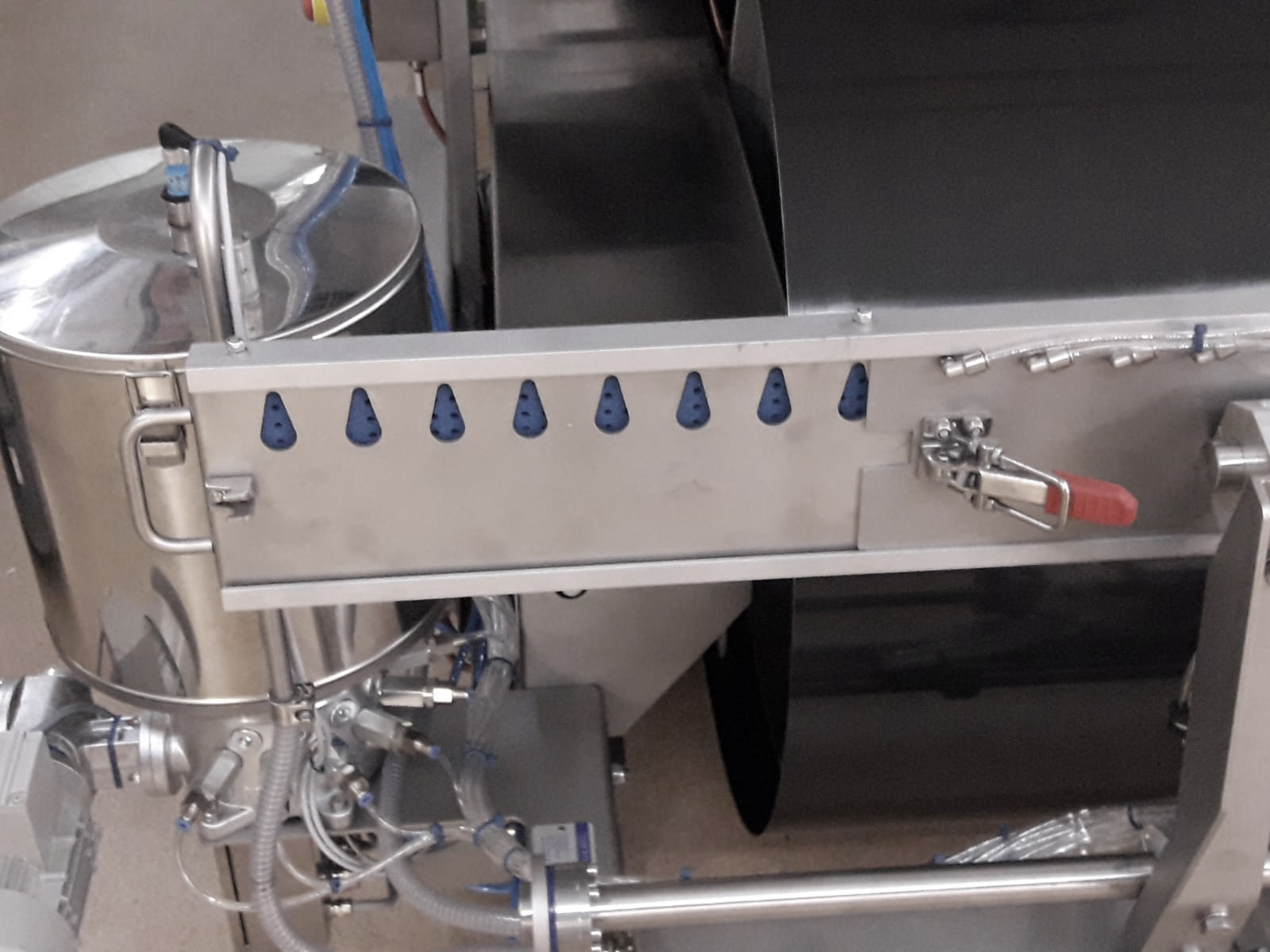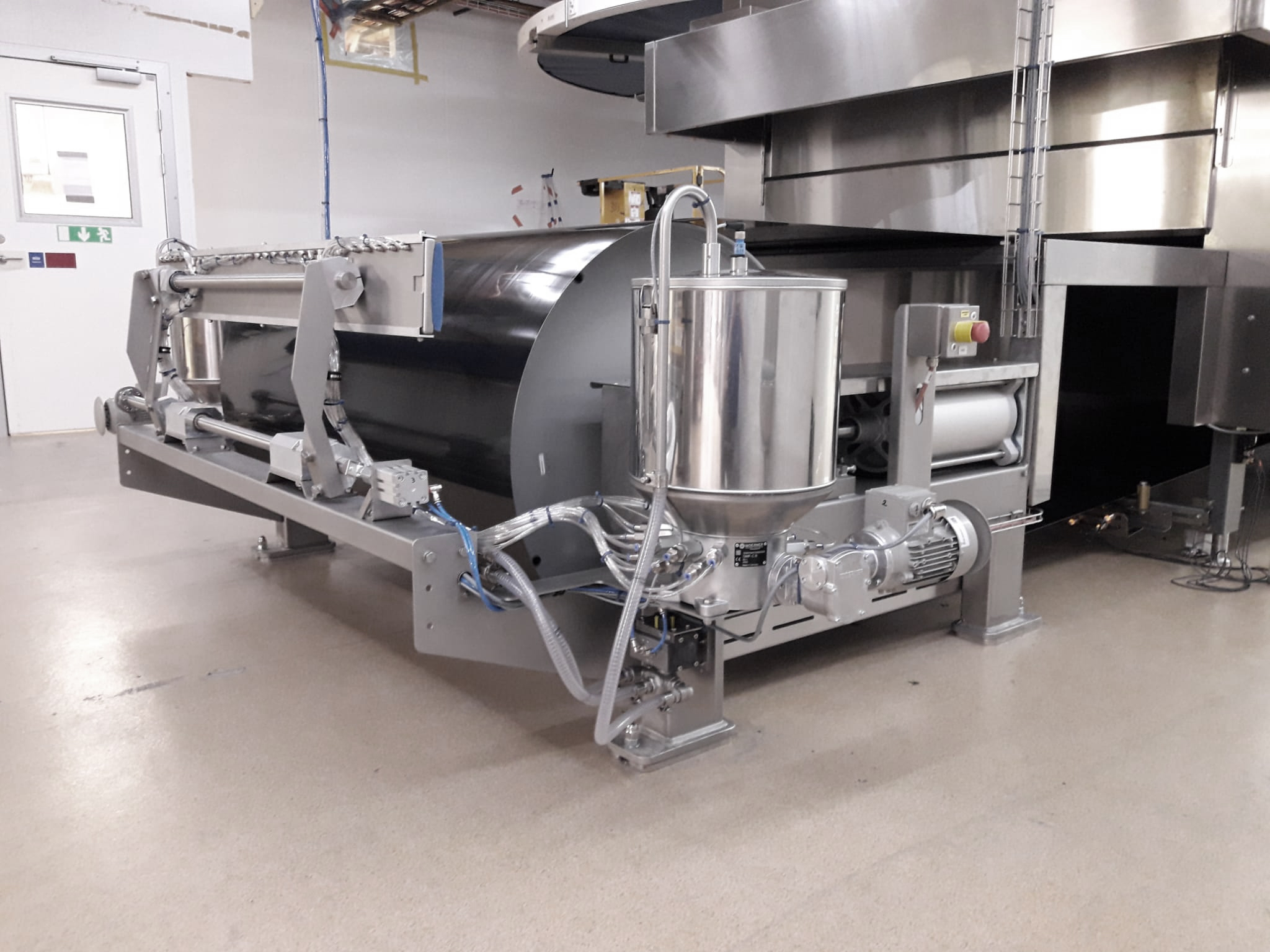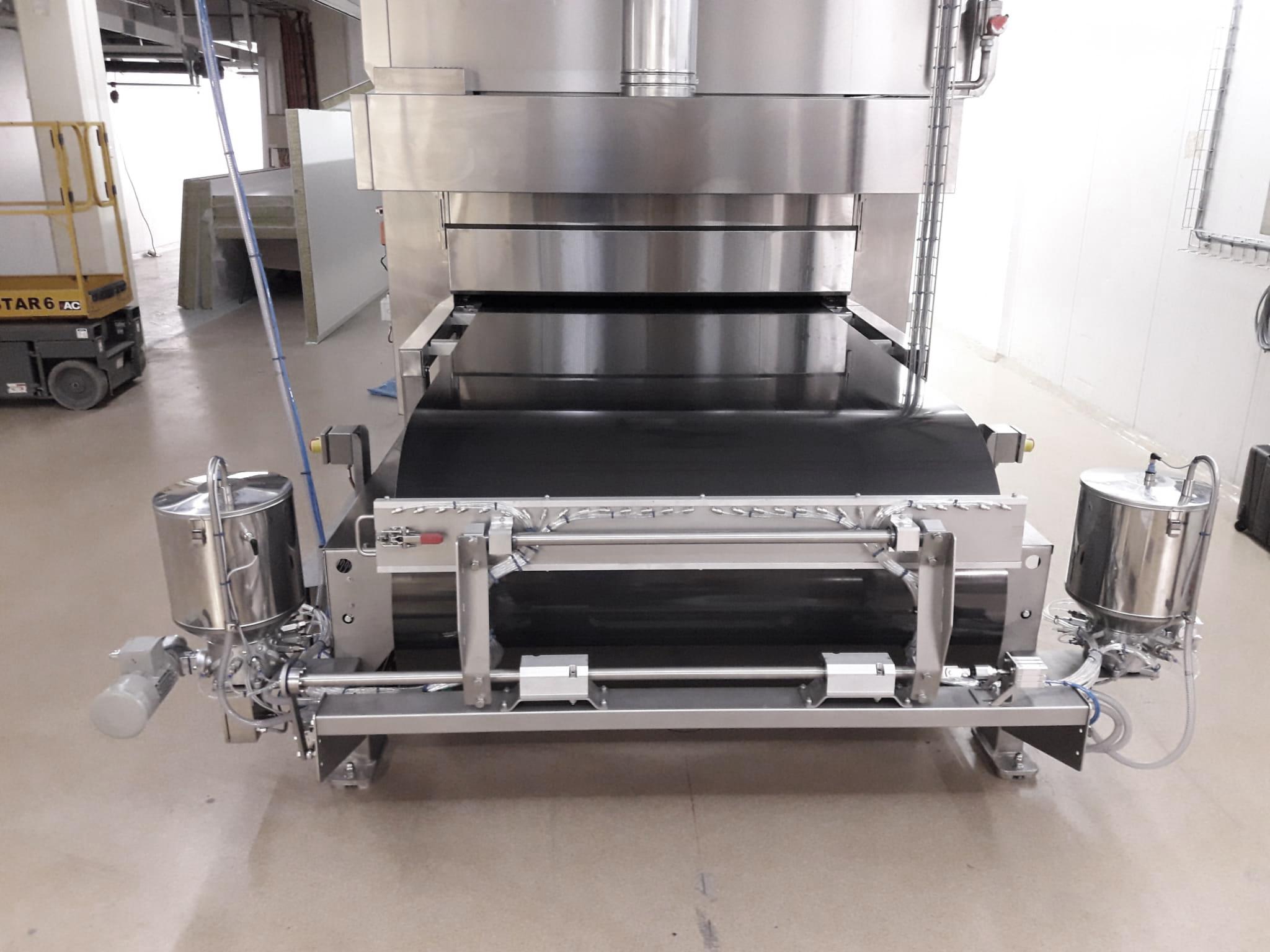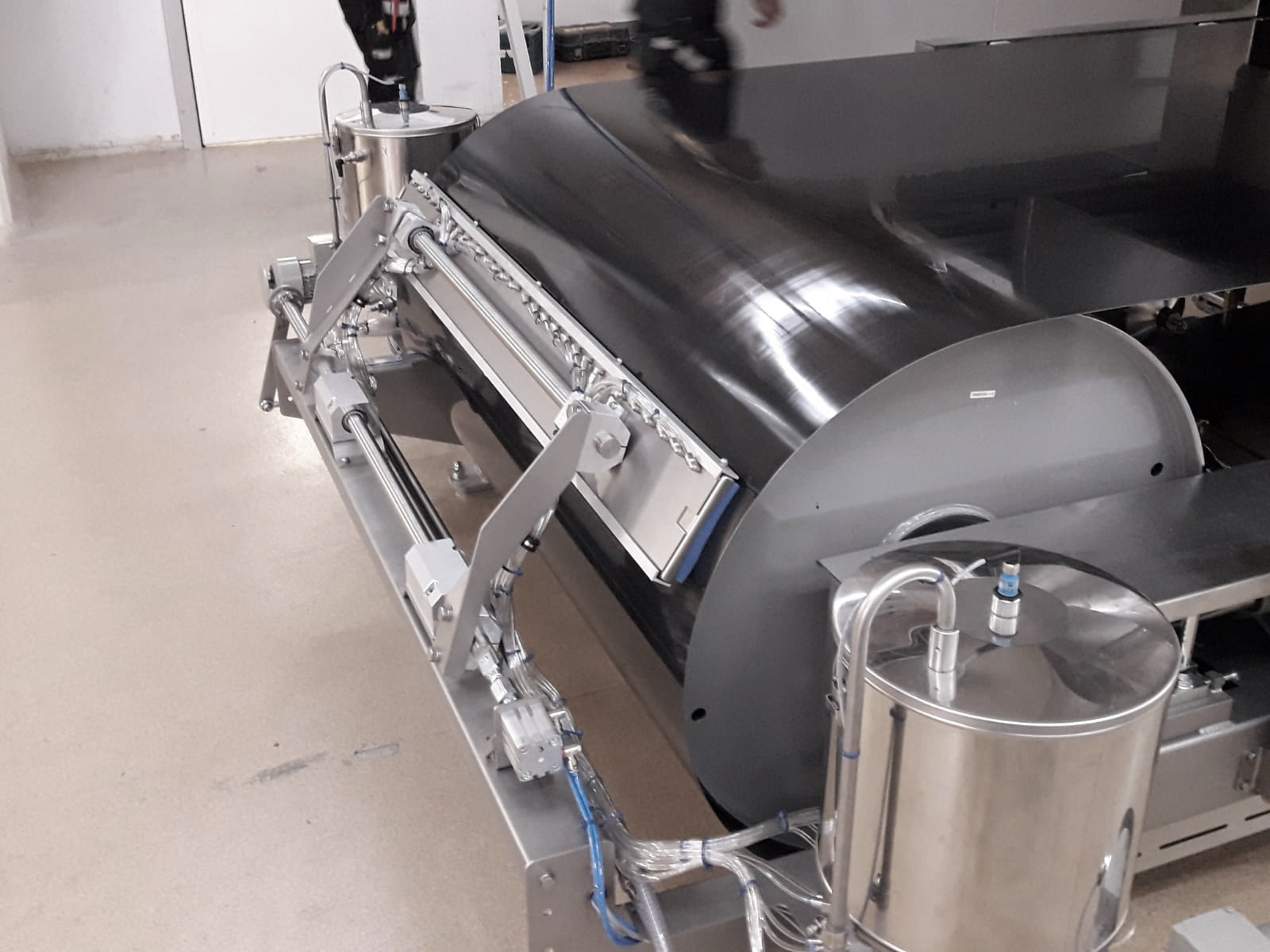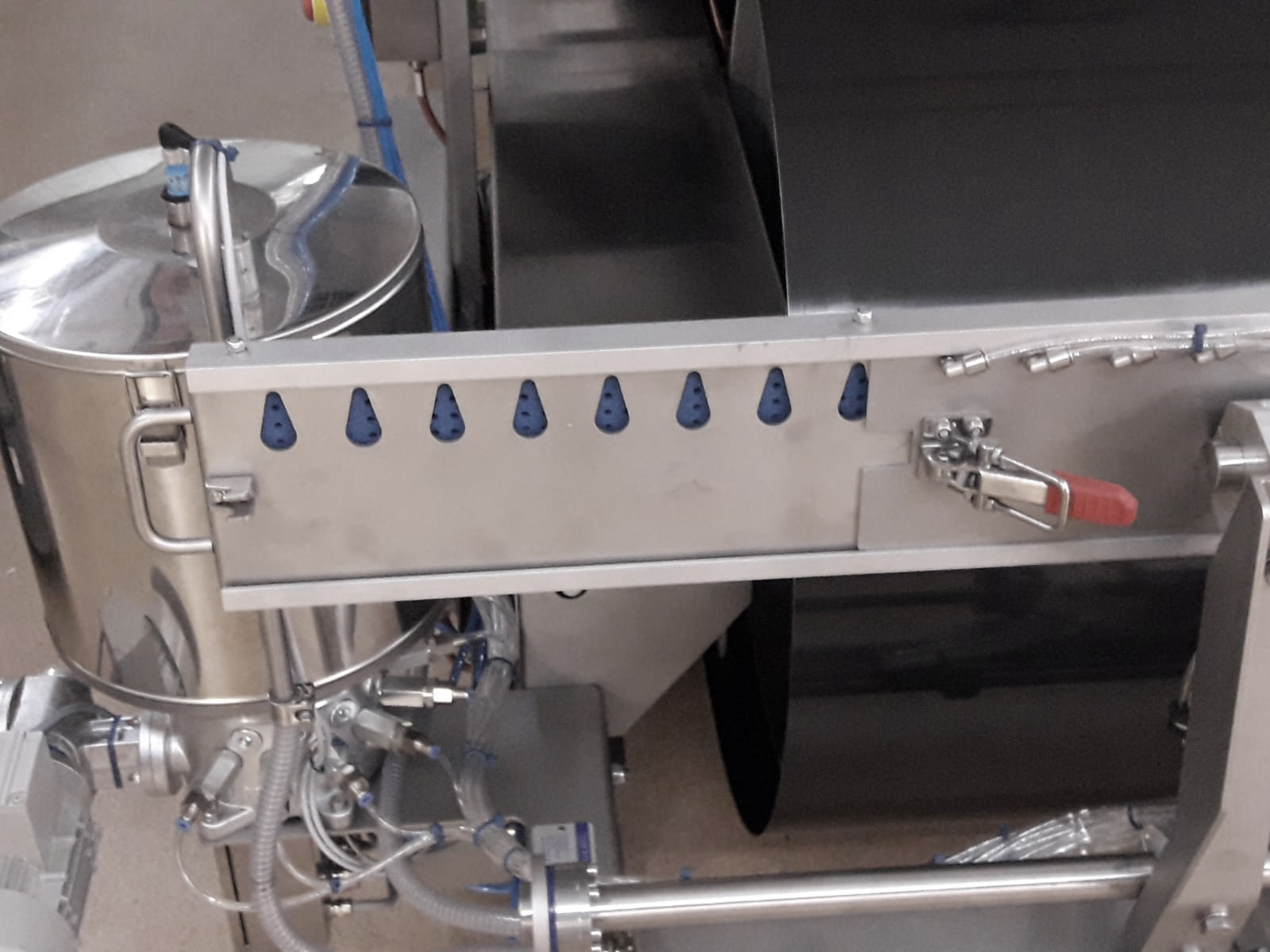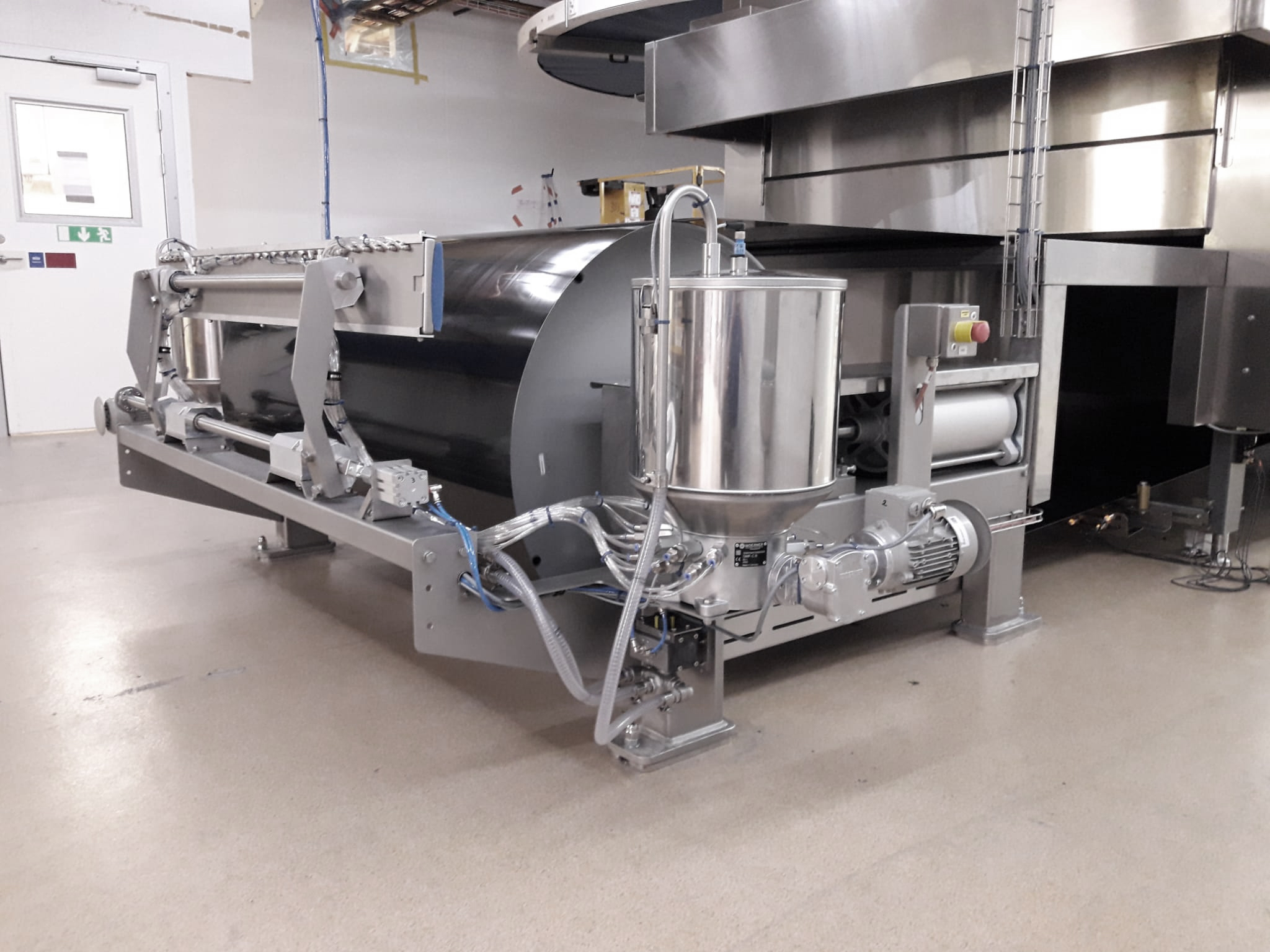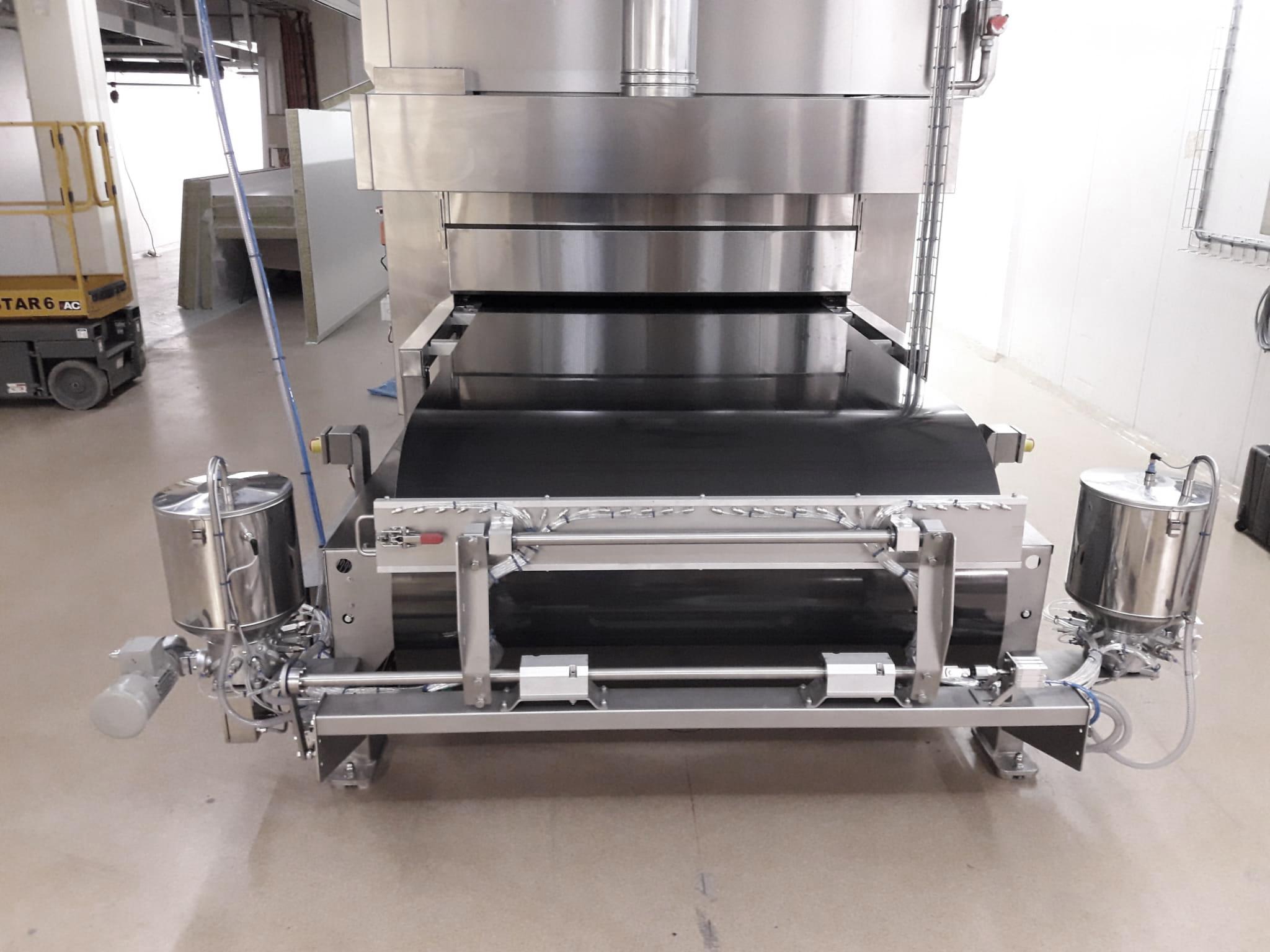 Special Standard Equipment
Oven belt

Oiling Unit

Danmatic's Oven Belt Oiling Unit is designed to apply an even layer of oil to an oven belt.

The Danmatic Oven Belt Oiling Unit are ensuring the baked products can easily be taken off the oven belt after the baking process.

A properly applied layer of oil improves the product quality and helps to extend the lifespan of the oven belt. In Addition, the oil assists in maintaining the hygiene of the oven by reducing the accumulation of dough and residue on the oven belt.

The unit is built as a standalone unit and can easily be installed by an existing oven.

The oiling unit is built with a beam that continuously is moving from side to side across the oven belt, to ensure an even and consistent coating of the oven belt. The oil is applied to the oven belt by spraying nozzles or a sponge system mounted to the beam.

With the spraying nozzles a fine mist of oil is sprayed onto the oven belt surface. The system is supplied with its own pump and filter. The nozzles are driven by the pressure in the oil and no compressed air is used. Hereby minimizing the contamination to the surroundings.

With the sponge system a fine film of oil is applied by bringing the sponge in direct contact with the oven belt. The sponge is fed continuously with oil on the back side, through a series of hoses from a reciprocating pump. If the oven belt is stopped, the beam holding the sponge will automatically move away from the oven belt.

The sponge sits in a cassette and can easily and fast be replaced with out the use of tools.

By using the sponge system any oil mist in the surrounding air of the oven can be completely eliminated.
Technical data
Available up to 3.000 mm in width
Available with spraying nozzles or sponge system
Stainless steel and food approved materials
Please contact

us

Please call us or send your general inquiries.

+45 8725 9800

danmatic@danmatic.dk