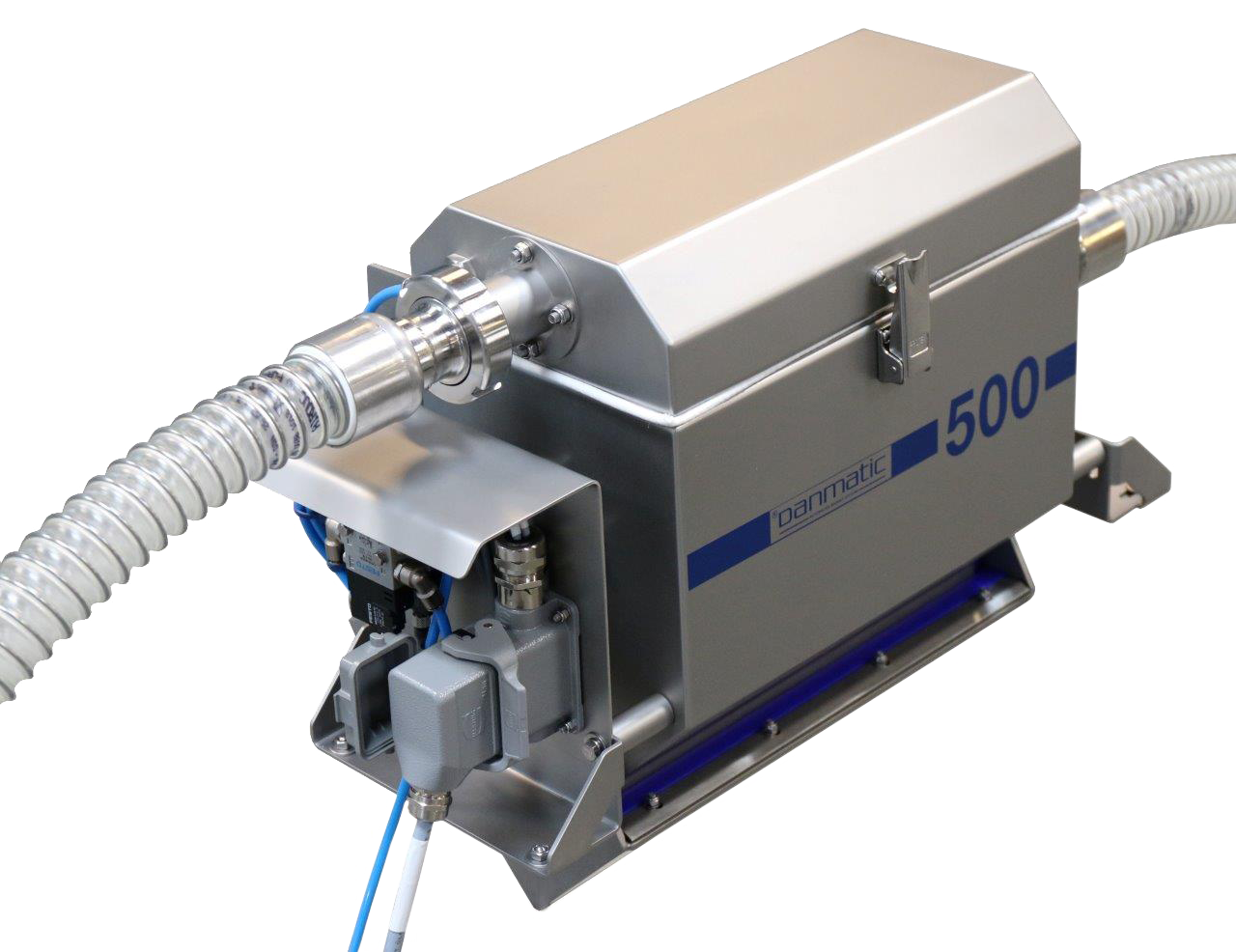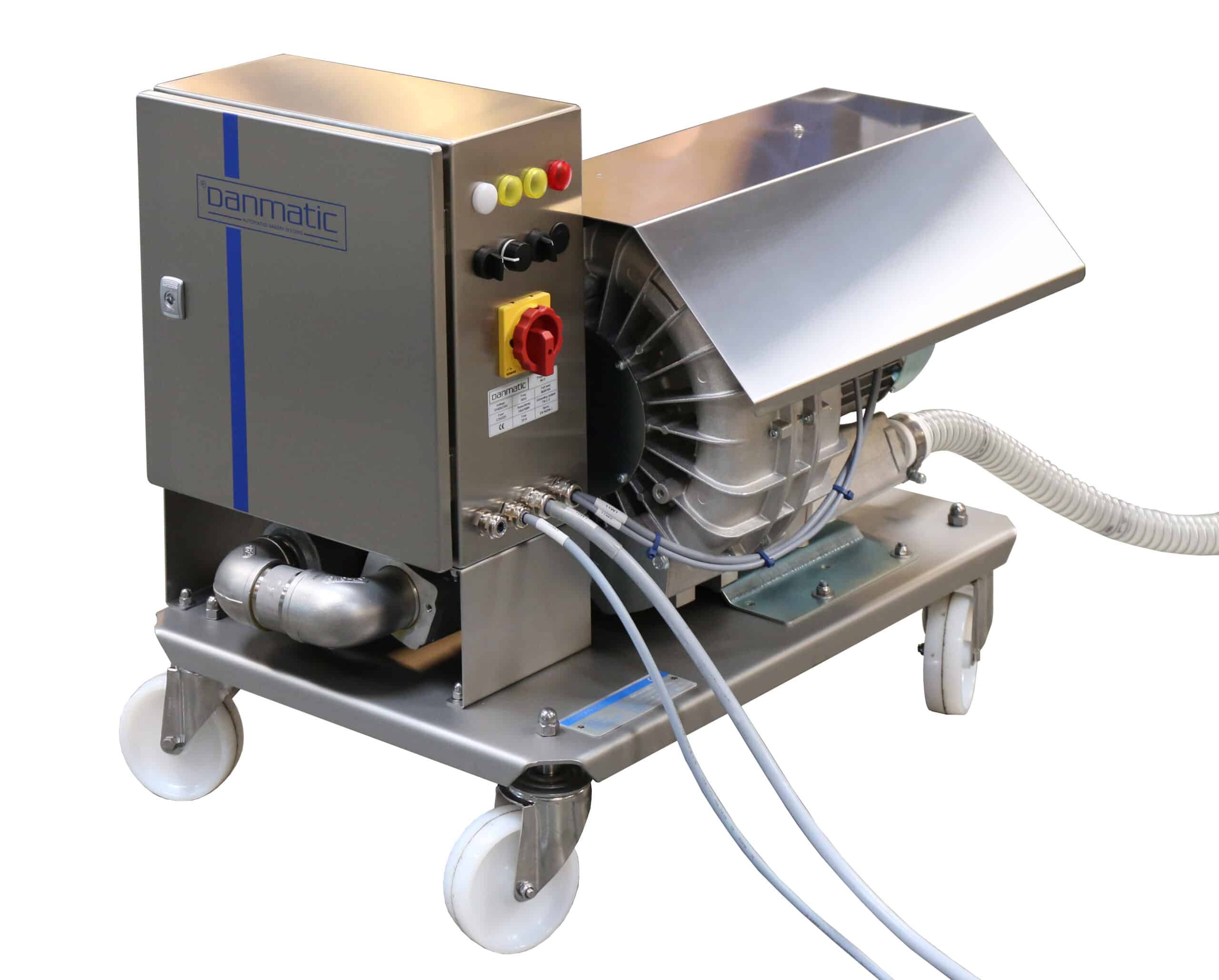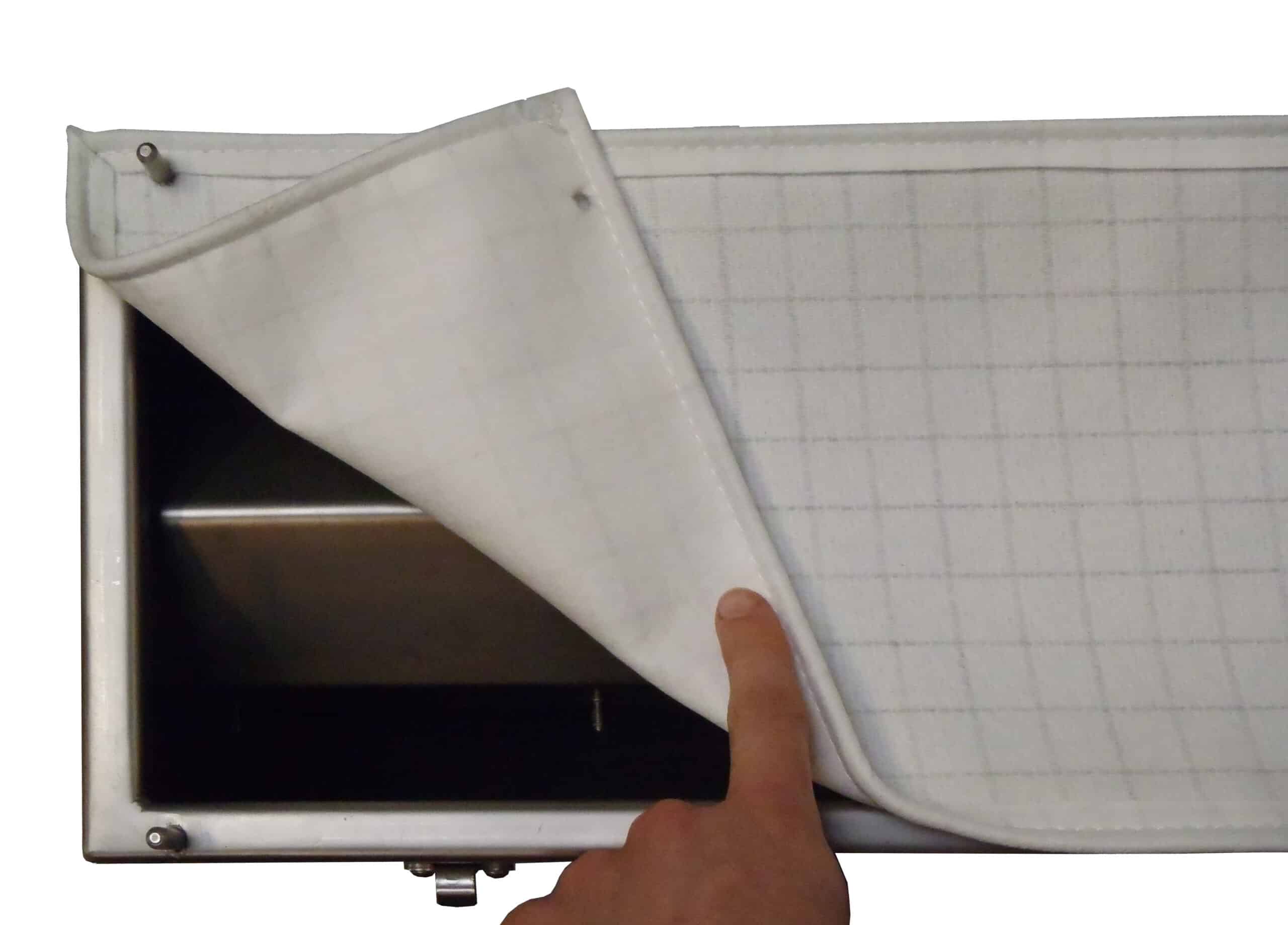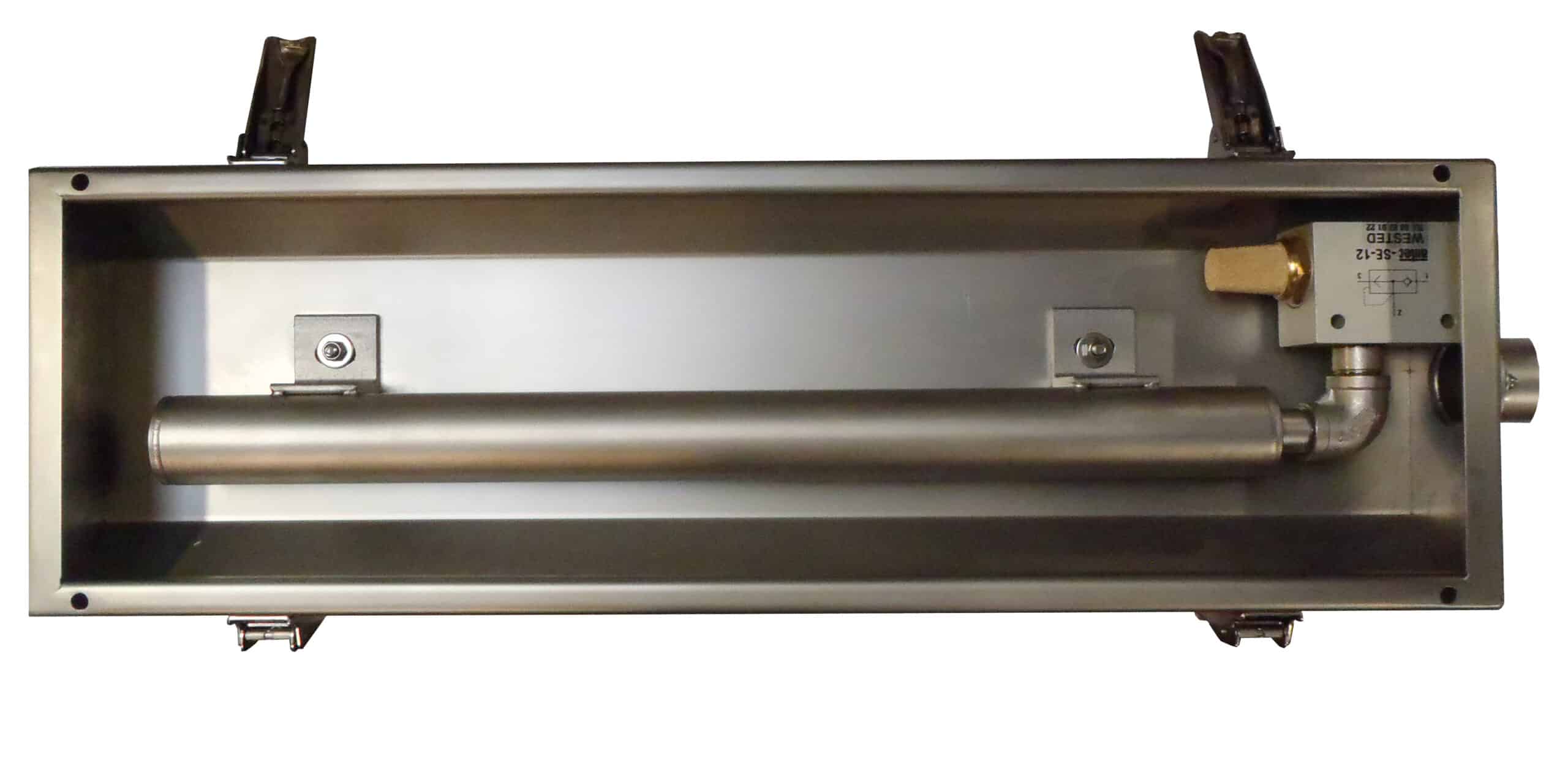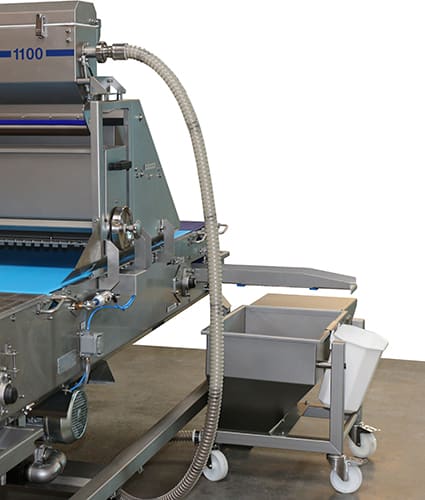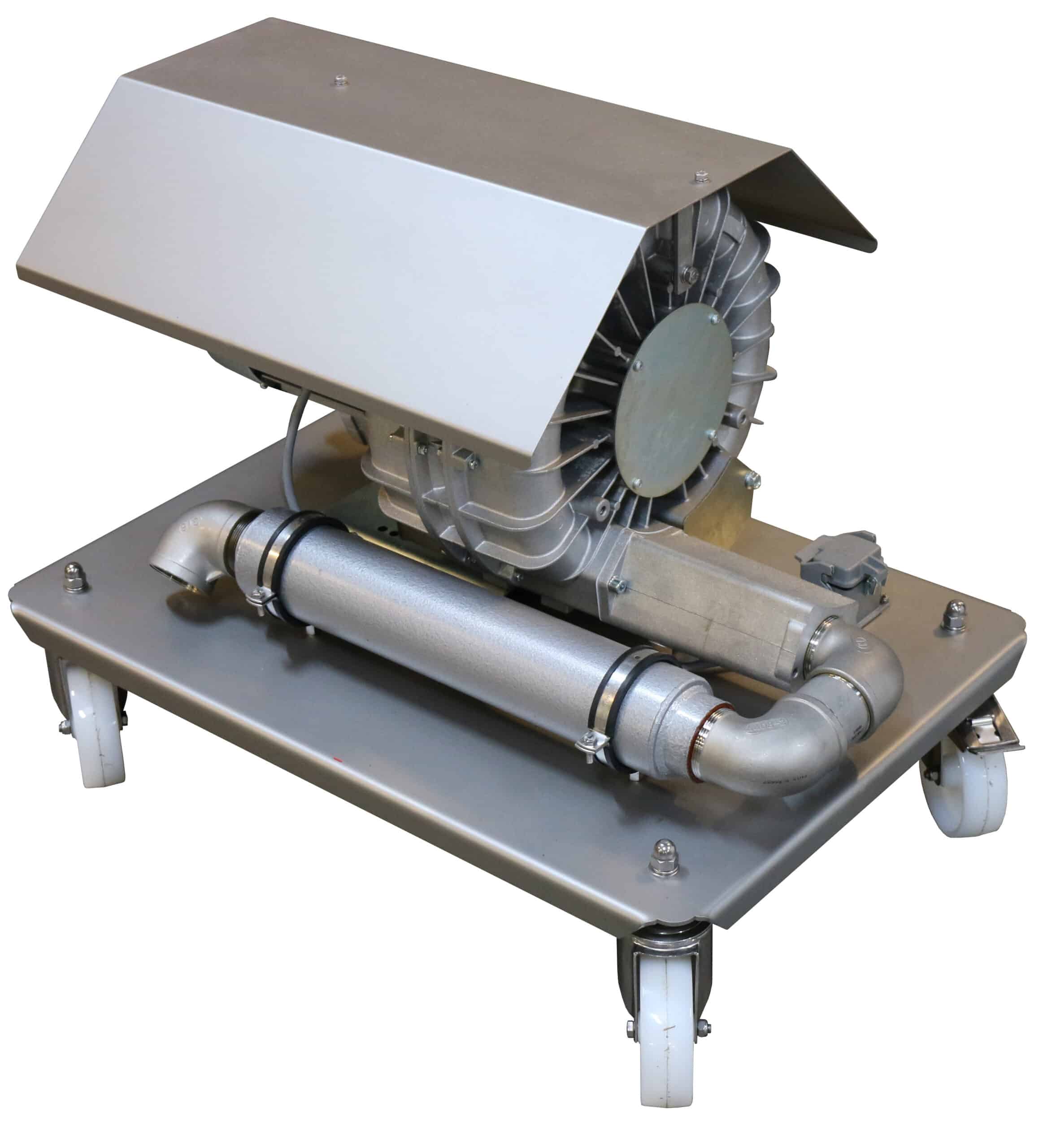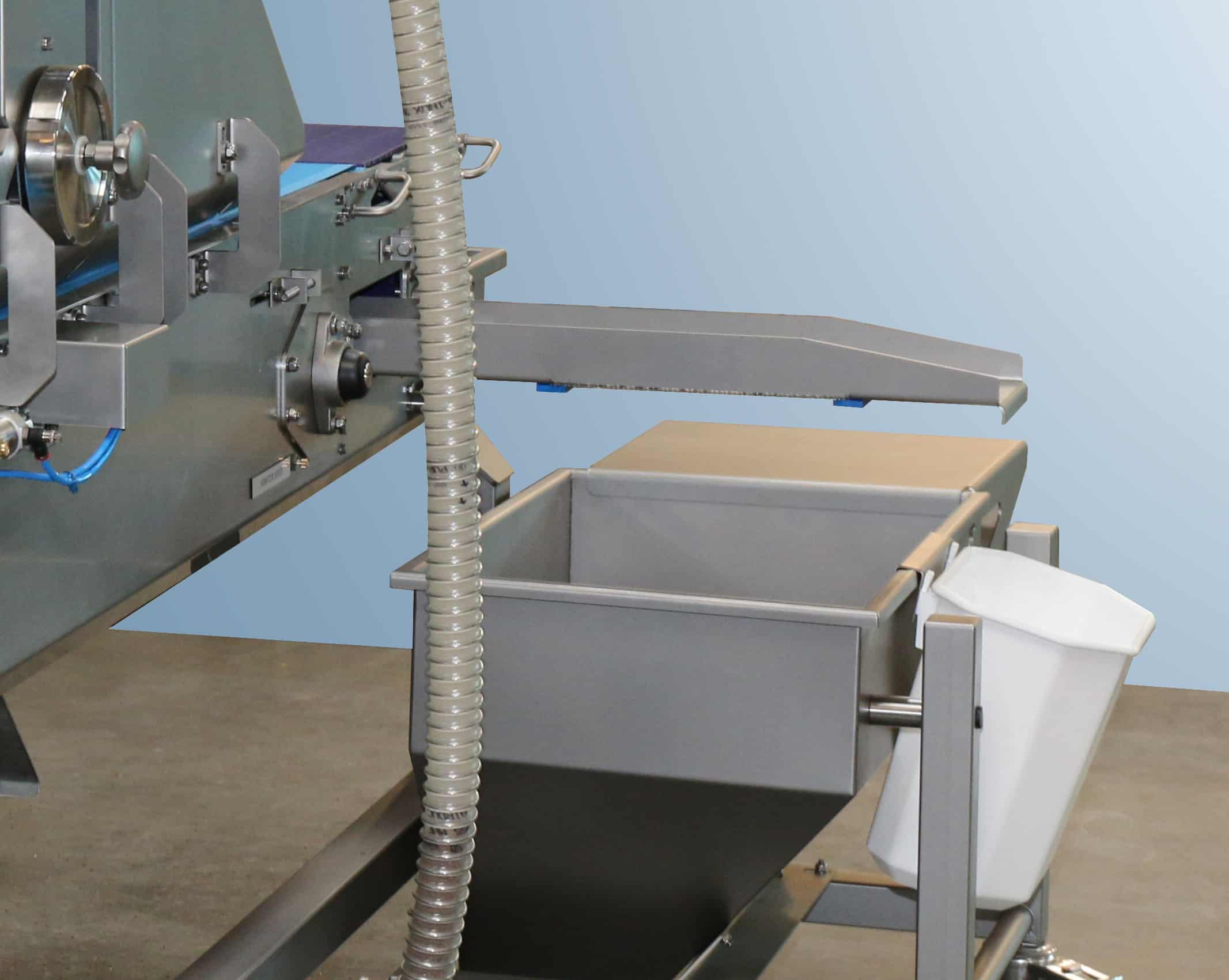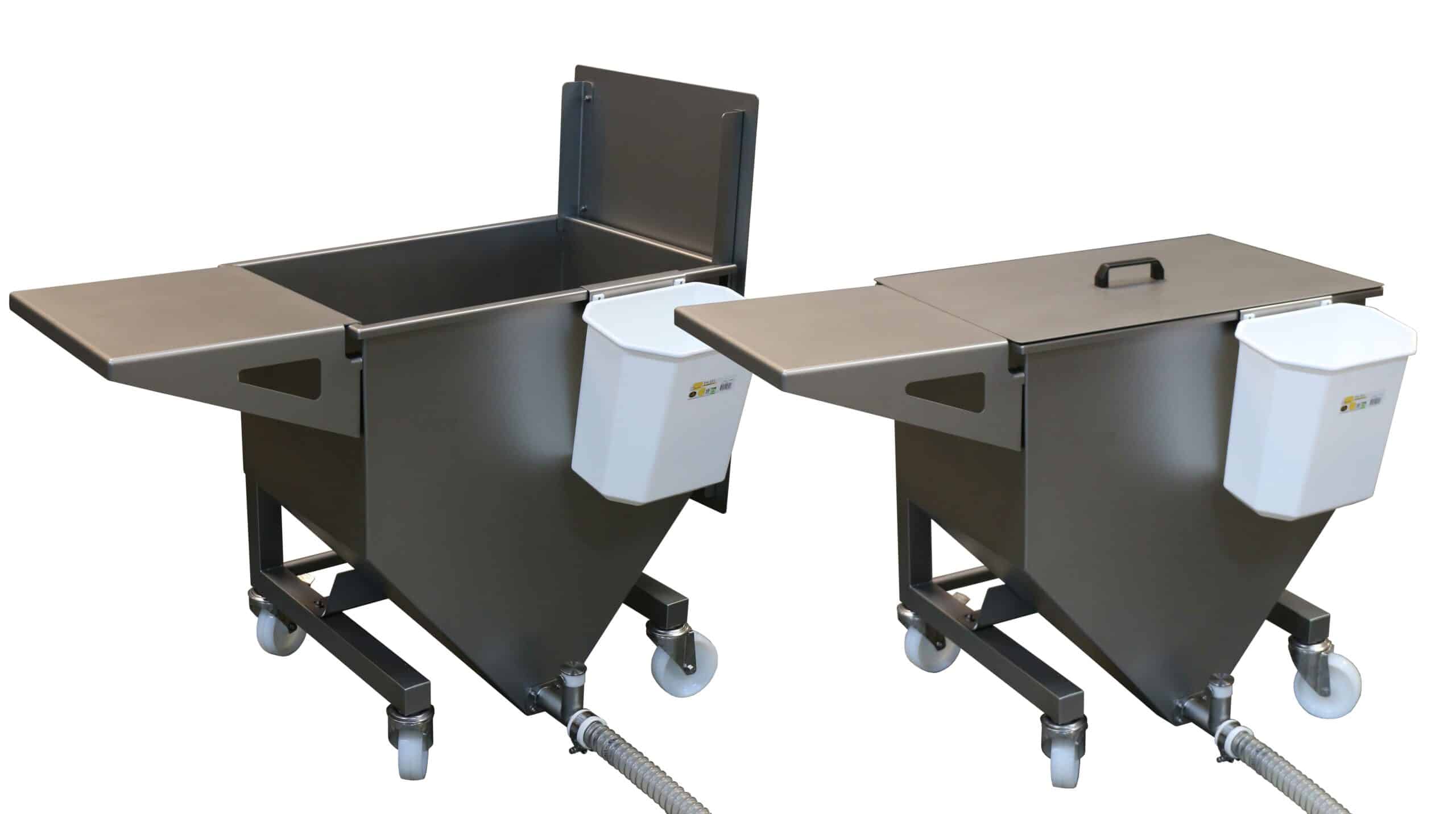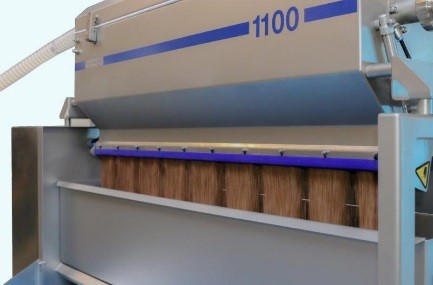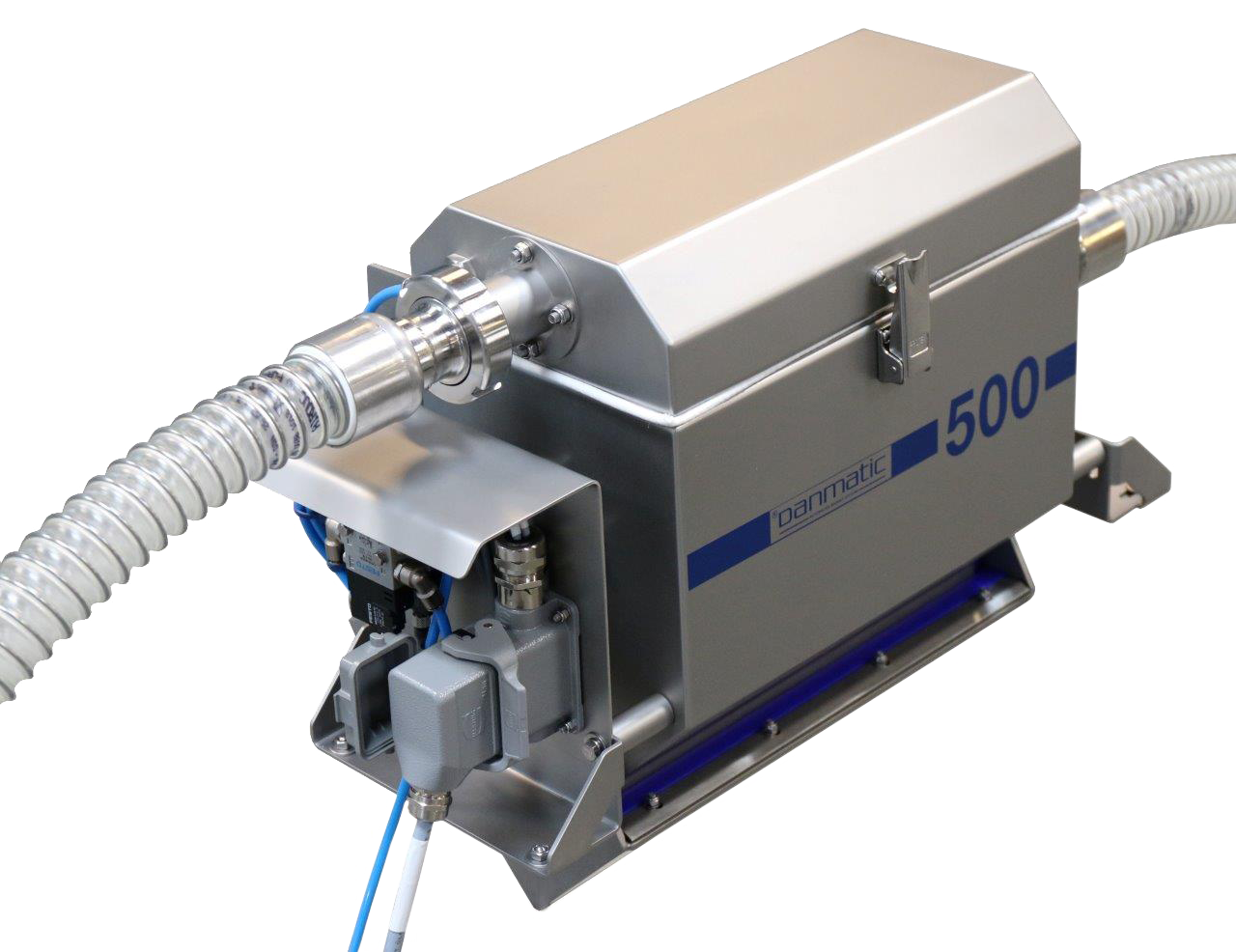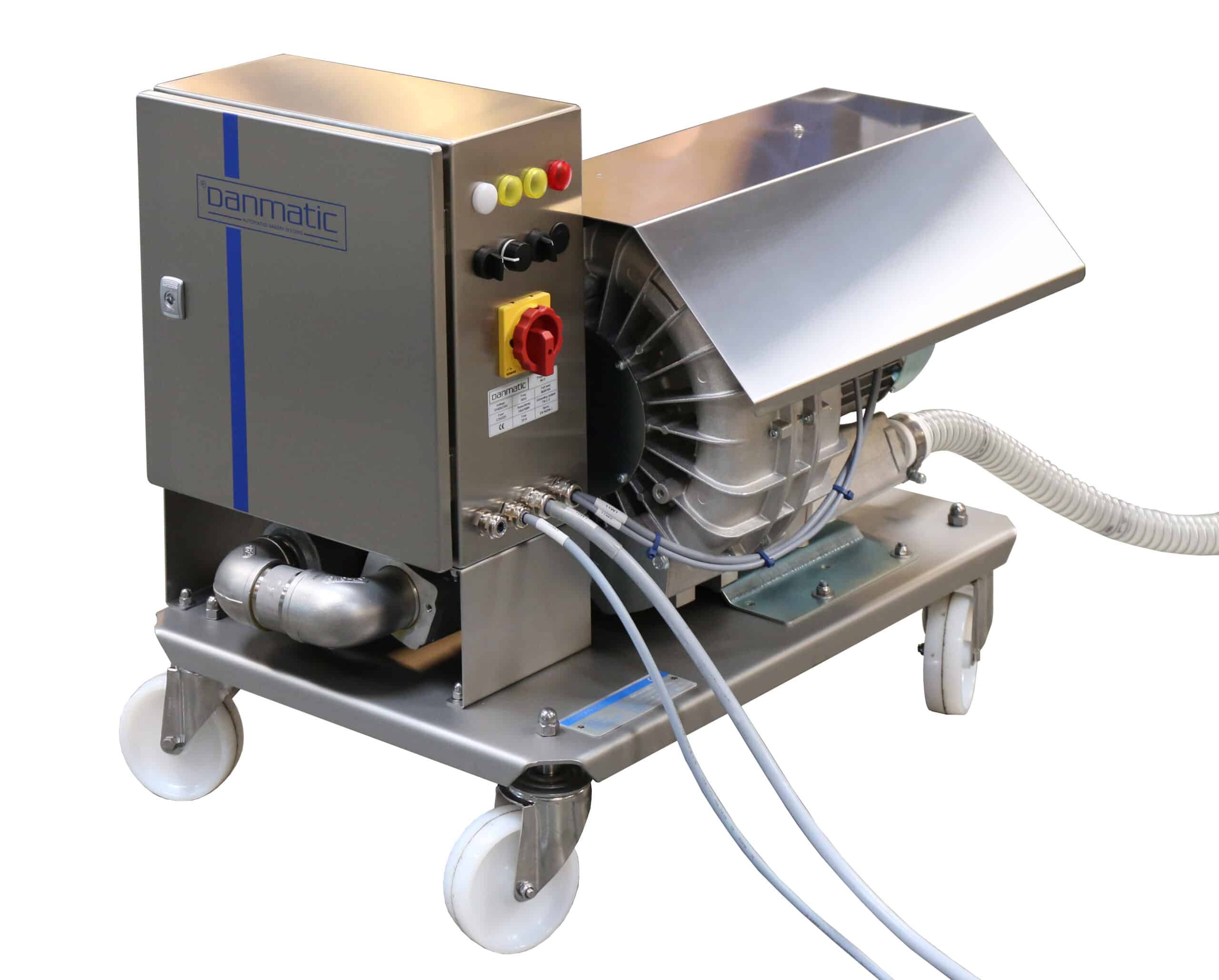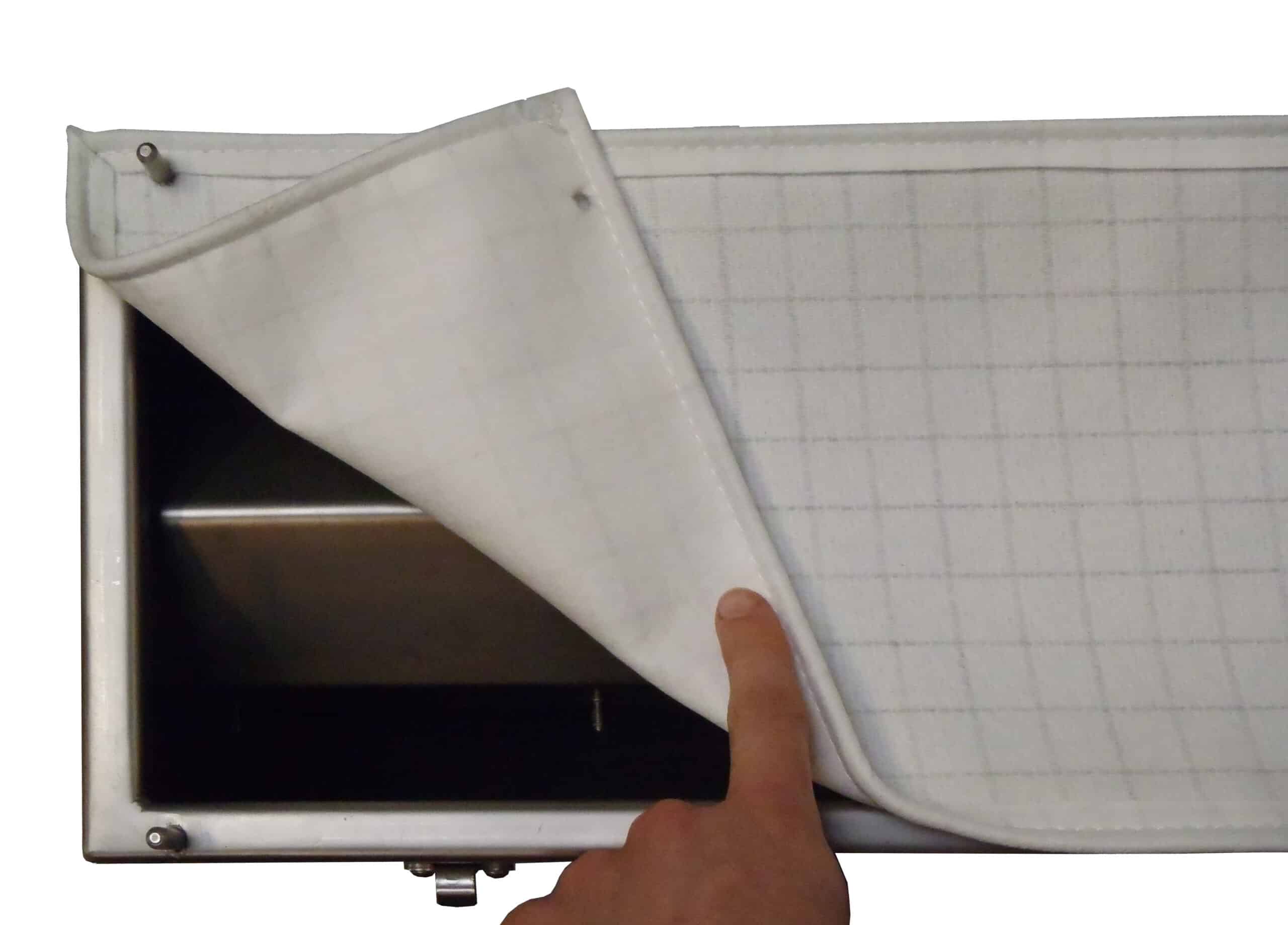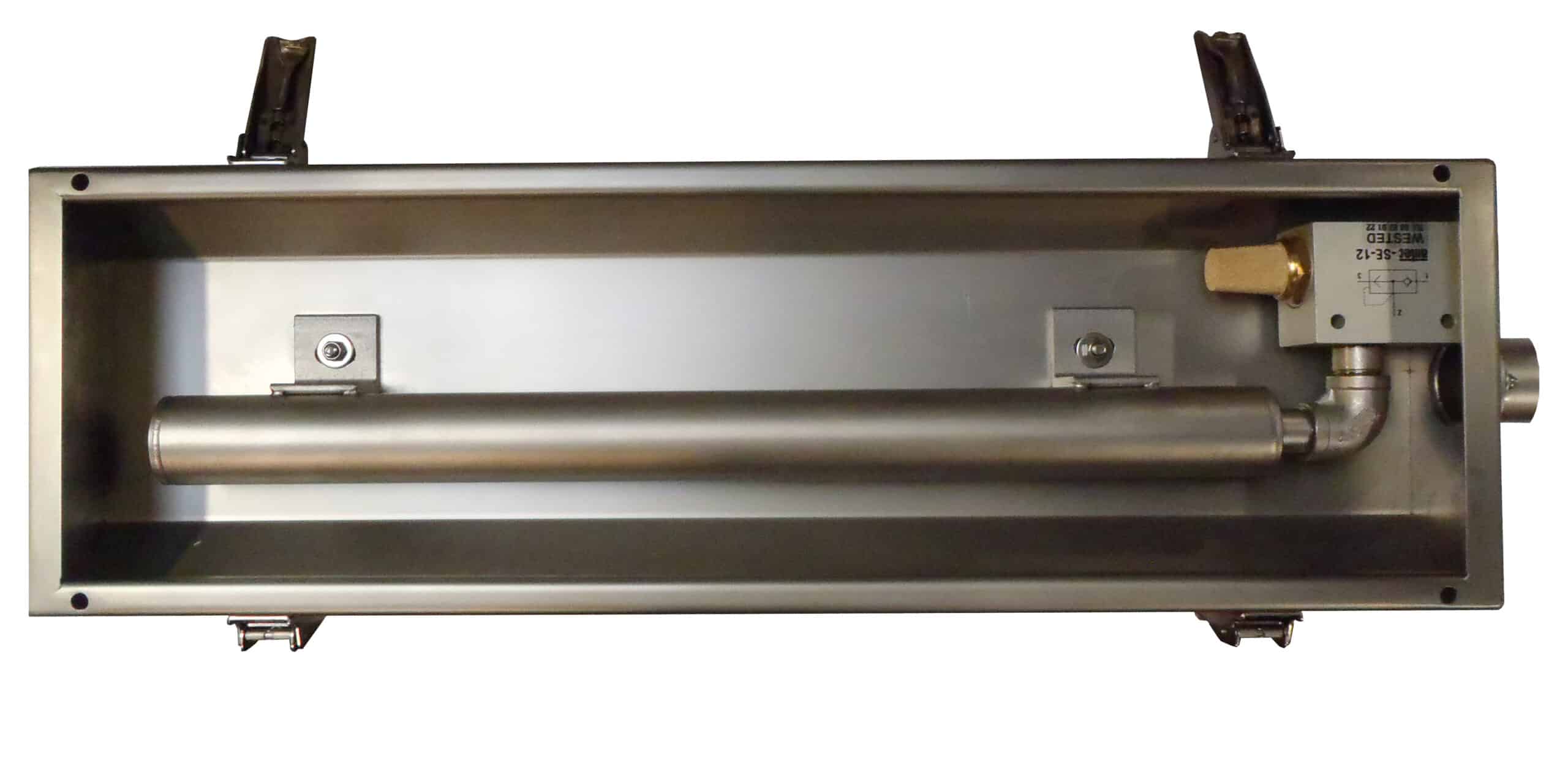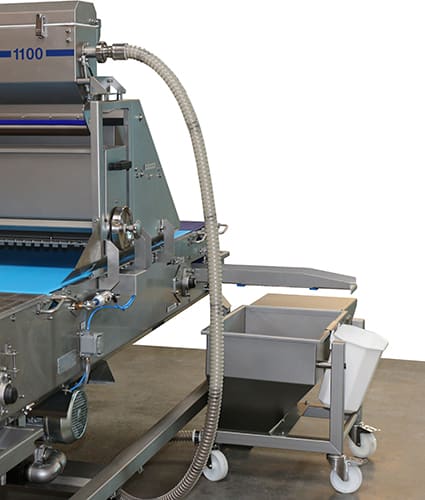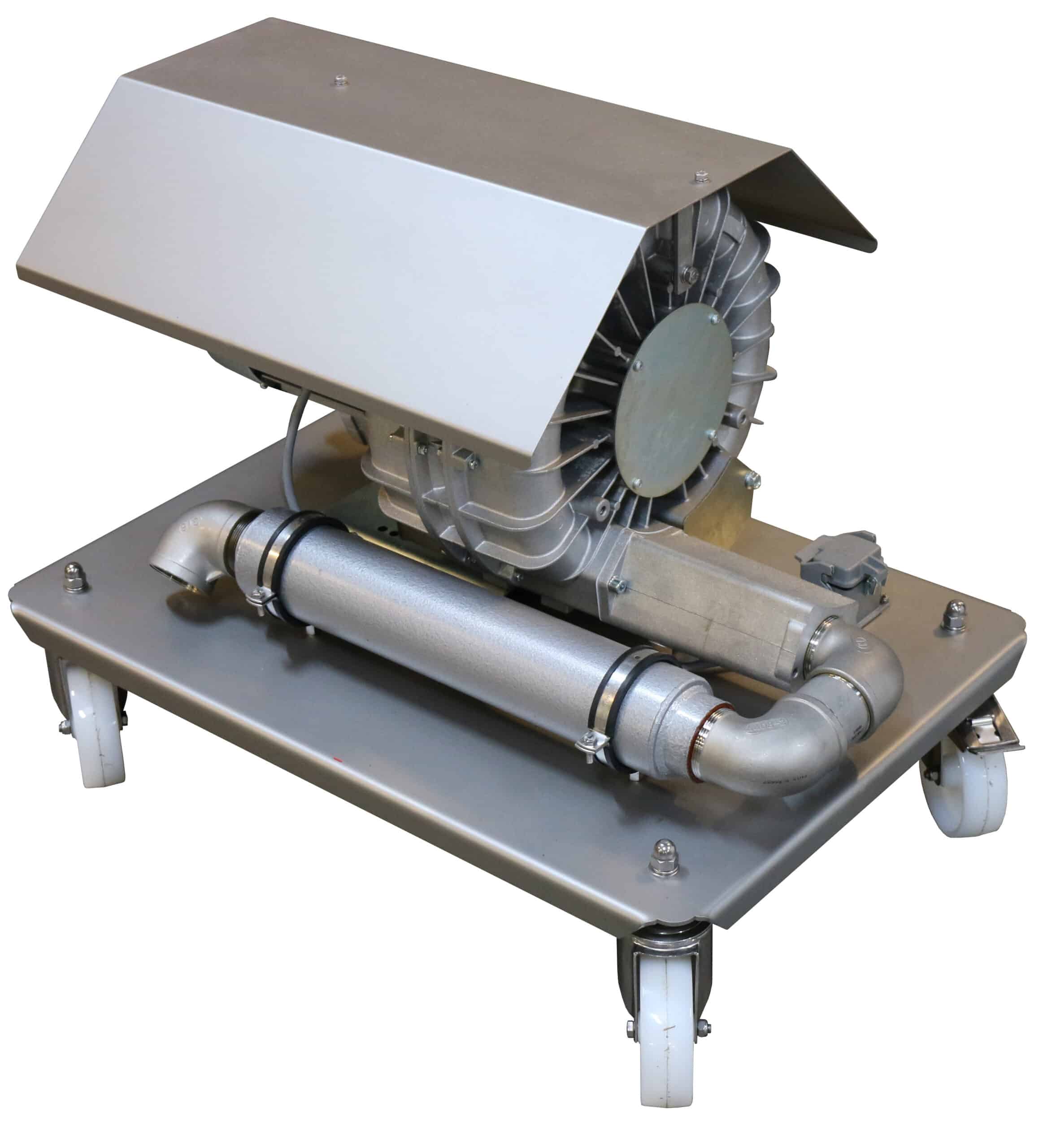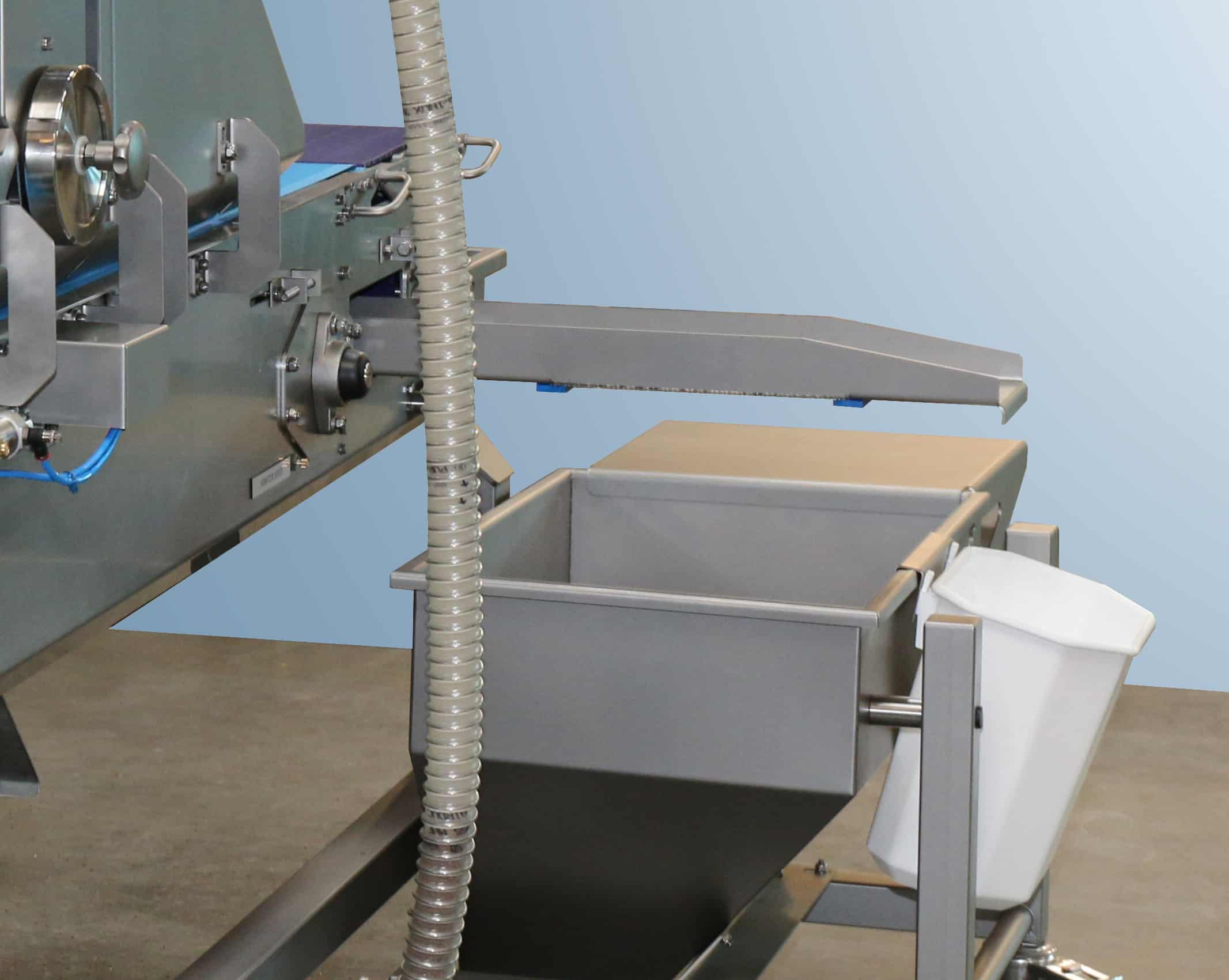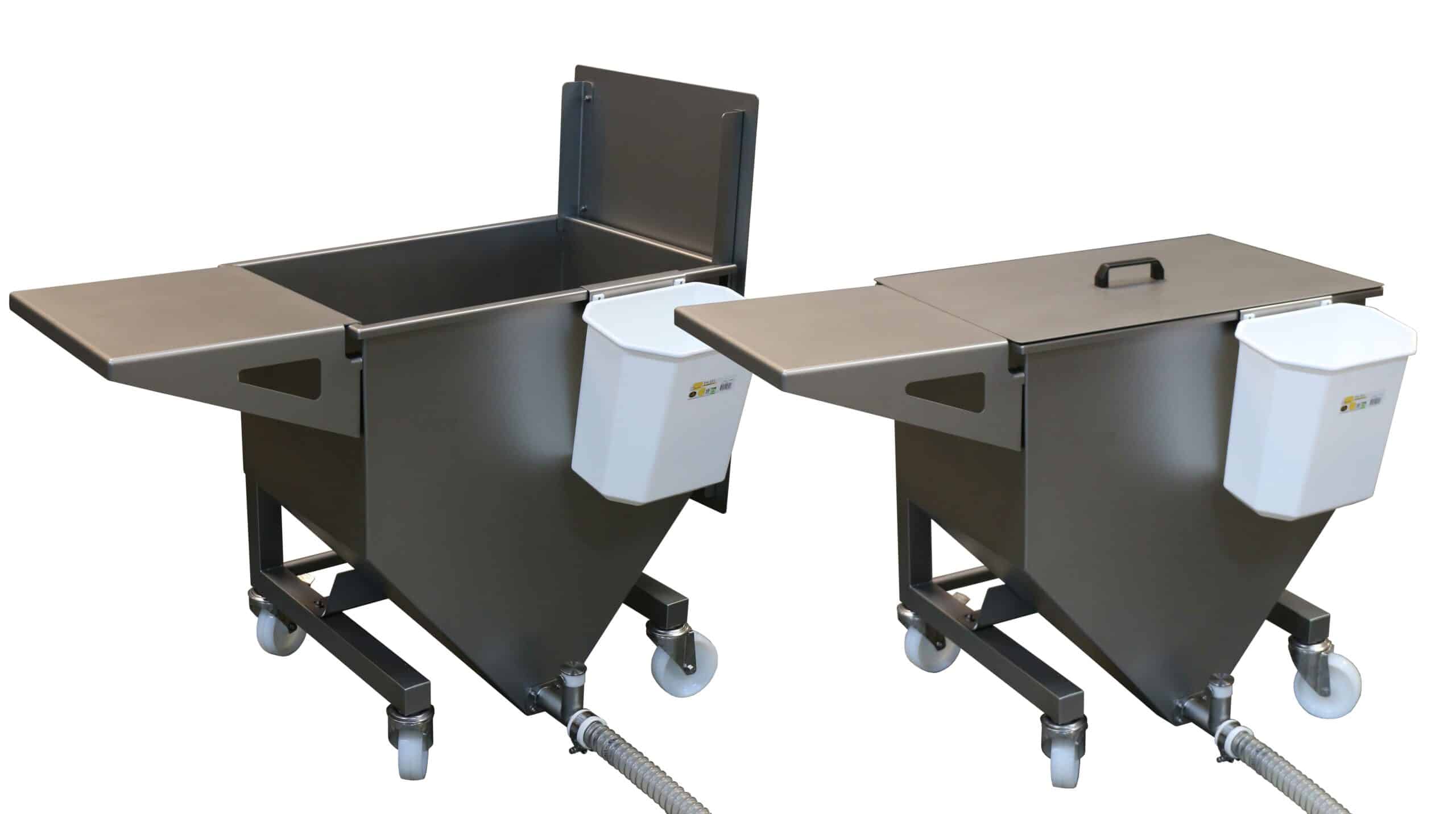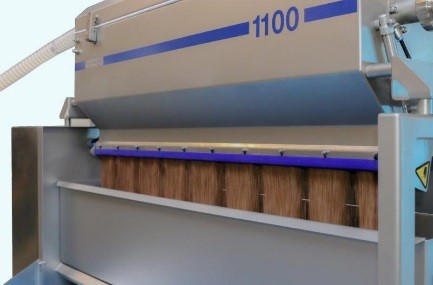 Vacuum

conveyor

Danmatic's Recirculation System is developed for automatic filling and refilling of toppings. Best choice for handling various types of toppings.

The vibrating conveyor is to be installed in the transition between the conveyors following the strewer. The vibrating conveyor collects and transfers surplus toppings out to the side of the conveyor and into the container, from which the vacuum conveyor automatically returns it to the seeding hopper and hereby reduce the expenses.

The vacuum conveyor is a separate unit to be mounted on top of the seeder and fills the topping material lengthwise in the seeder.
Technical data
The vibration conveyor is available in customized sizes making it easy to fit in many applications
The vacuum conveyor is equipped with a side channel blower
The vacuum conveyor is available from 500 until 6.000 kg/h
Manufactured in stainless steel and food approved materials
The vacuum conveyor is ATEX approved
Options
A mobile framework for the vacuum conveyor and seeder
Available with tender or suction pip
The best result is achieved when combined with Danmatic's Moistening Roller Unit / Décor Unit VV300-3000, which moisturizes the products
Please contact

us

Please call us or send your general inquiries.

+45 8725 9800

danmatic@danmatic.dk