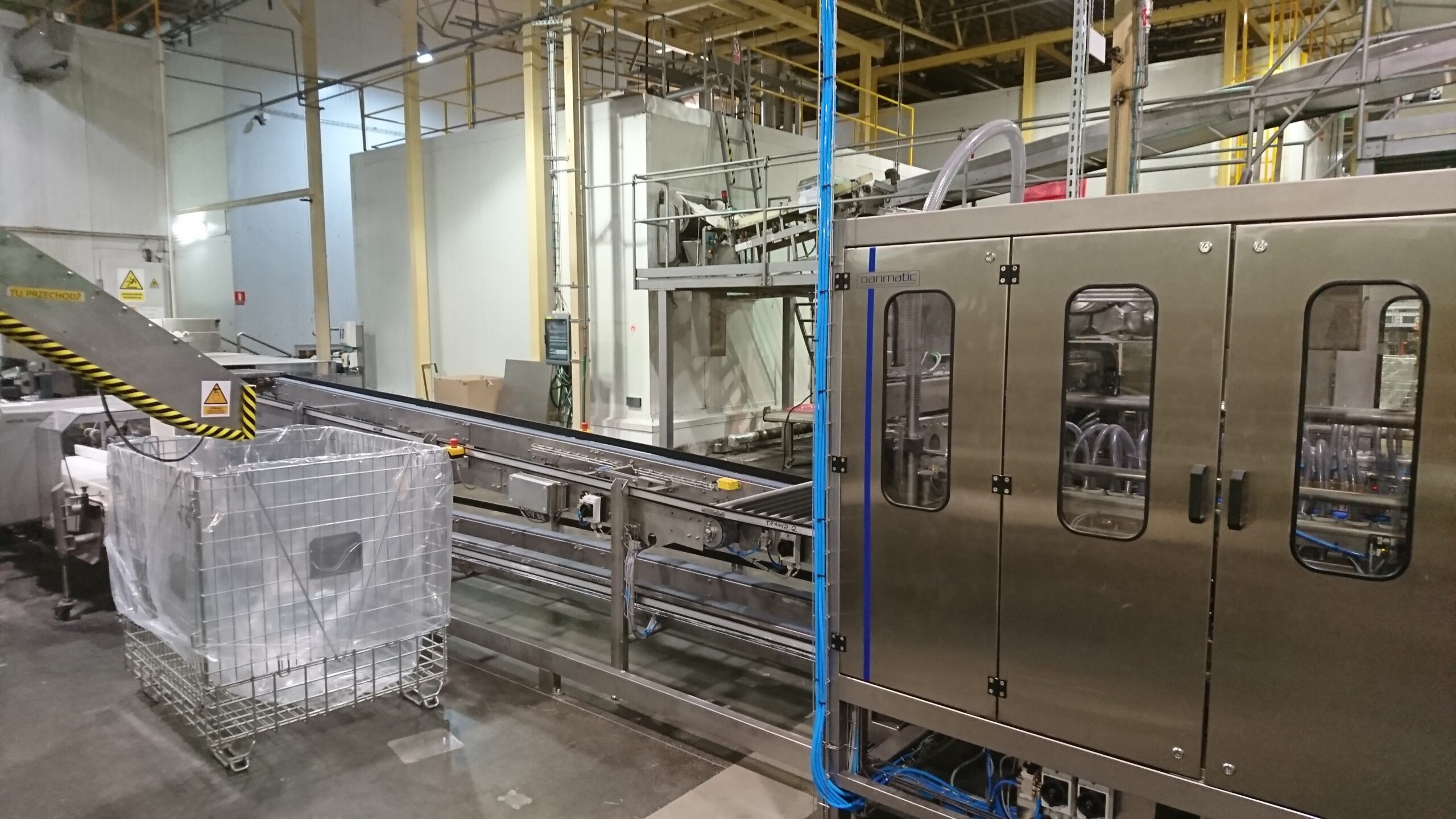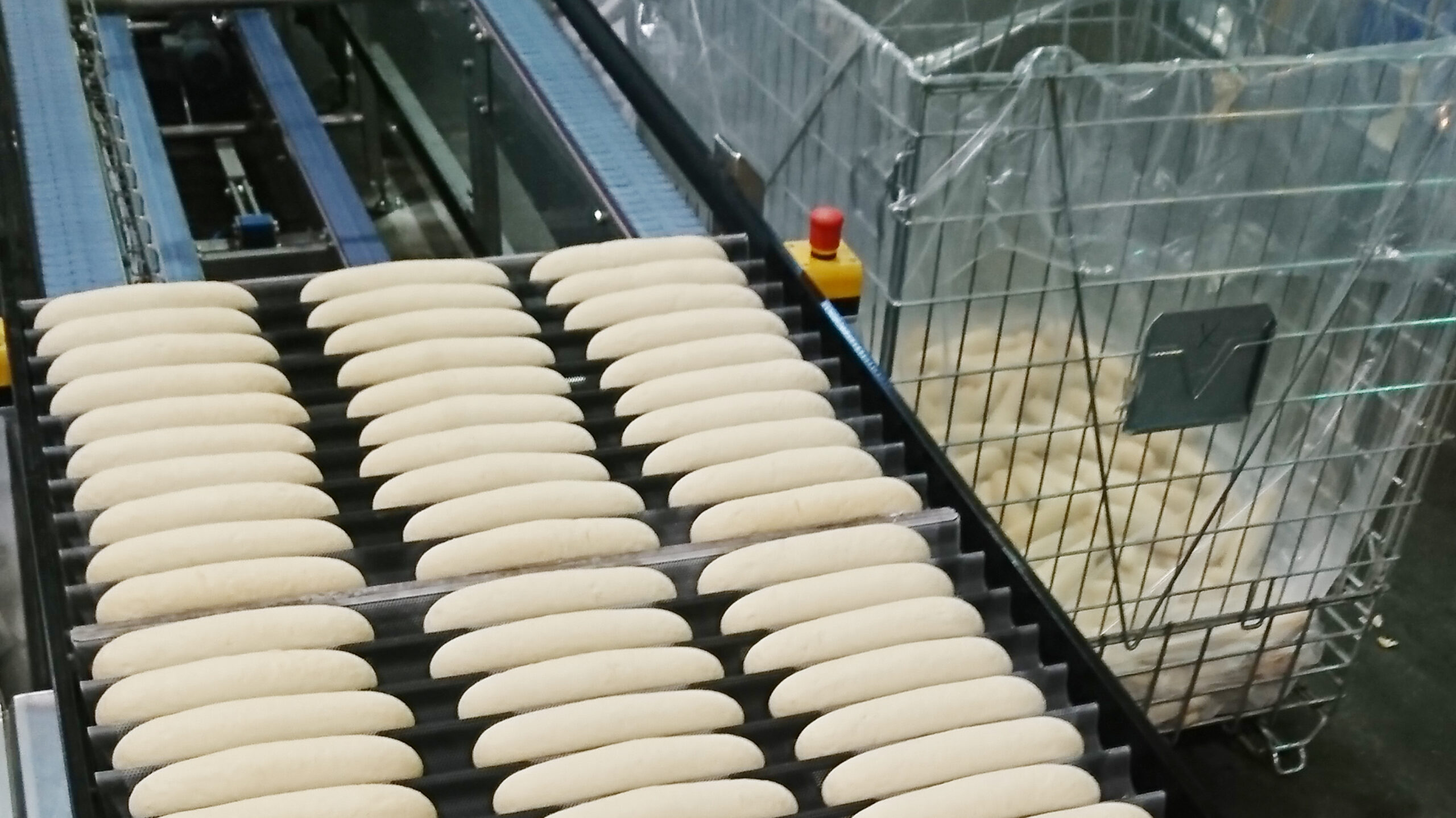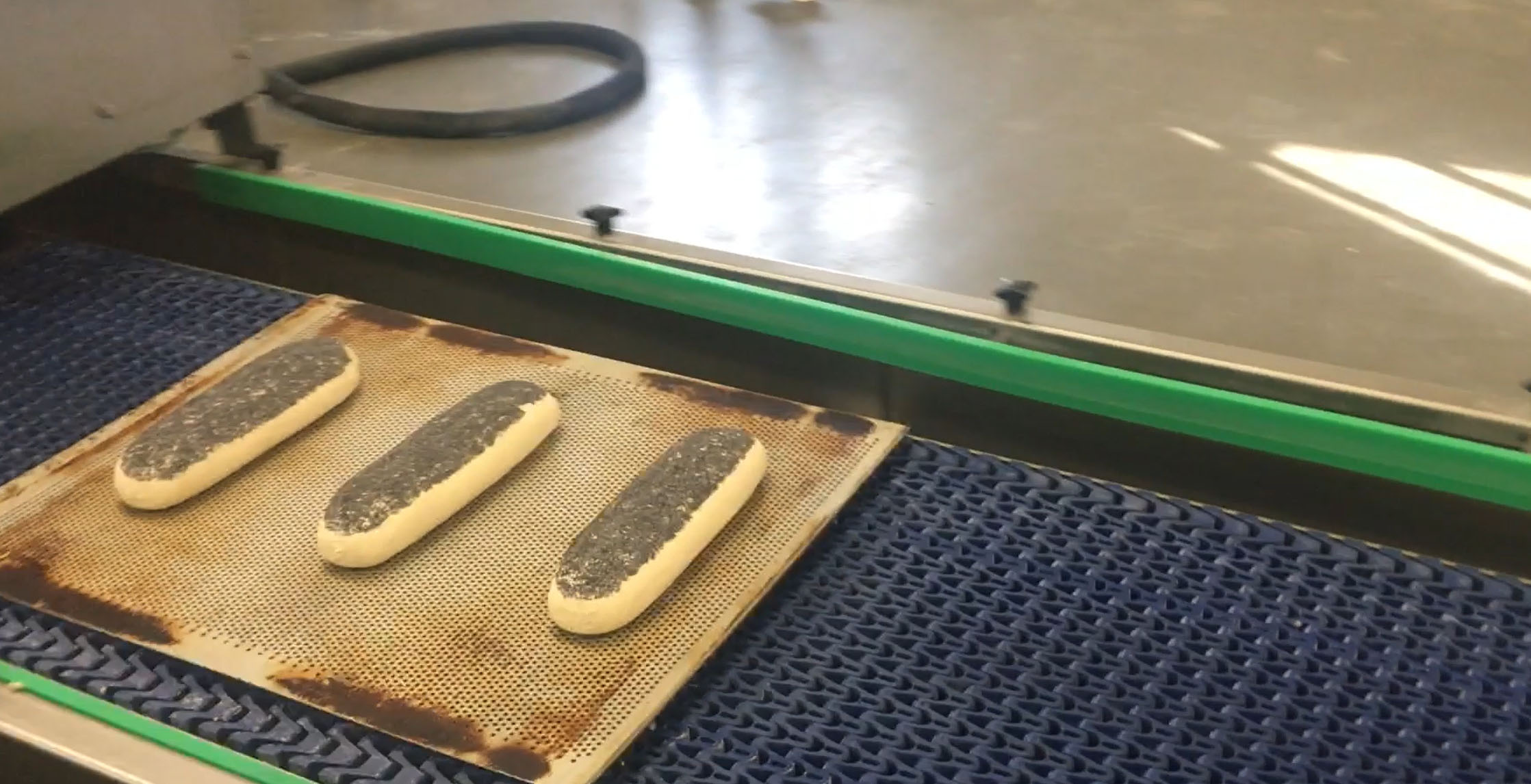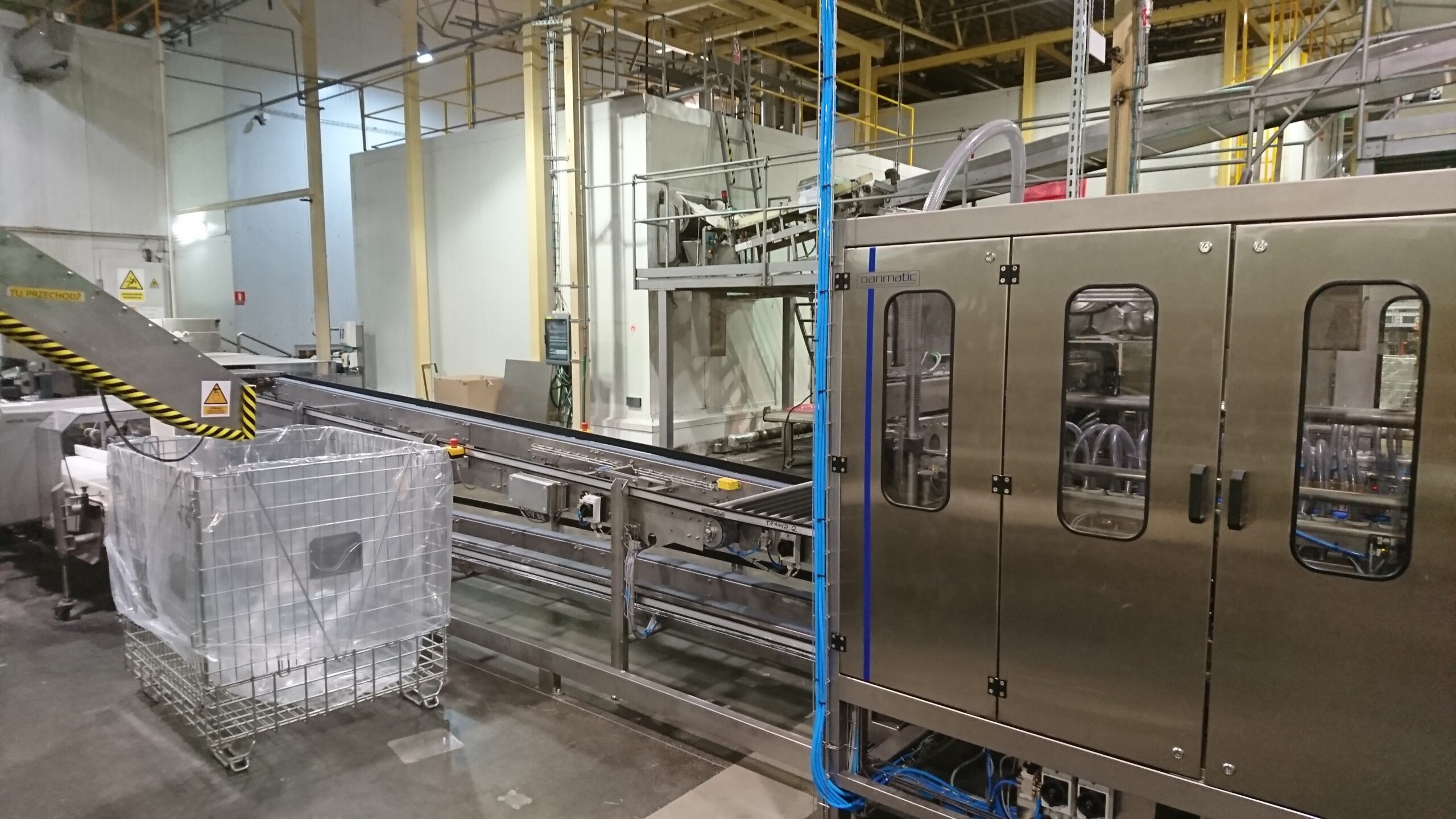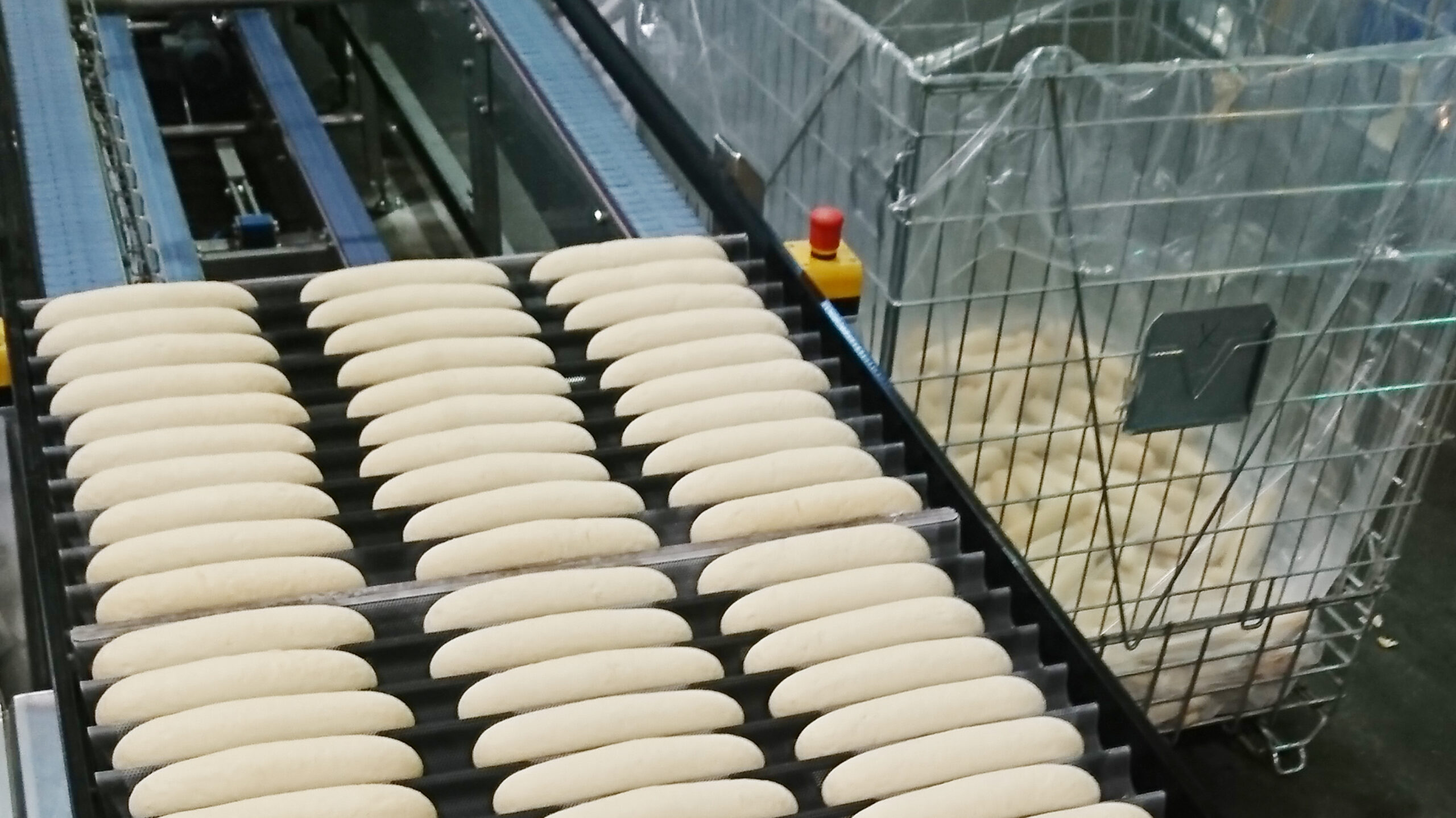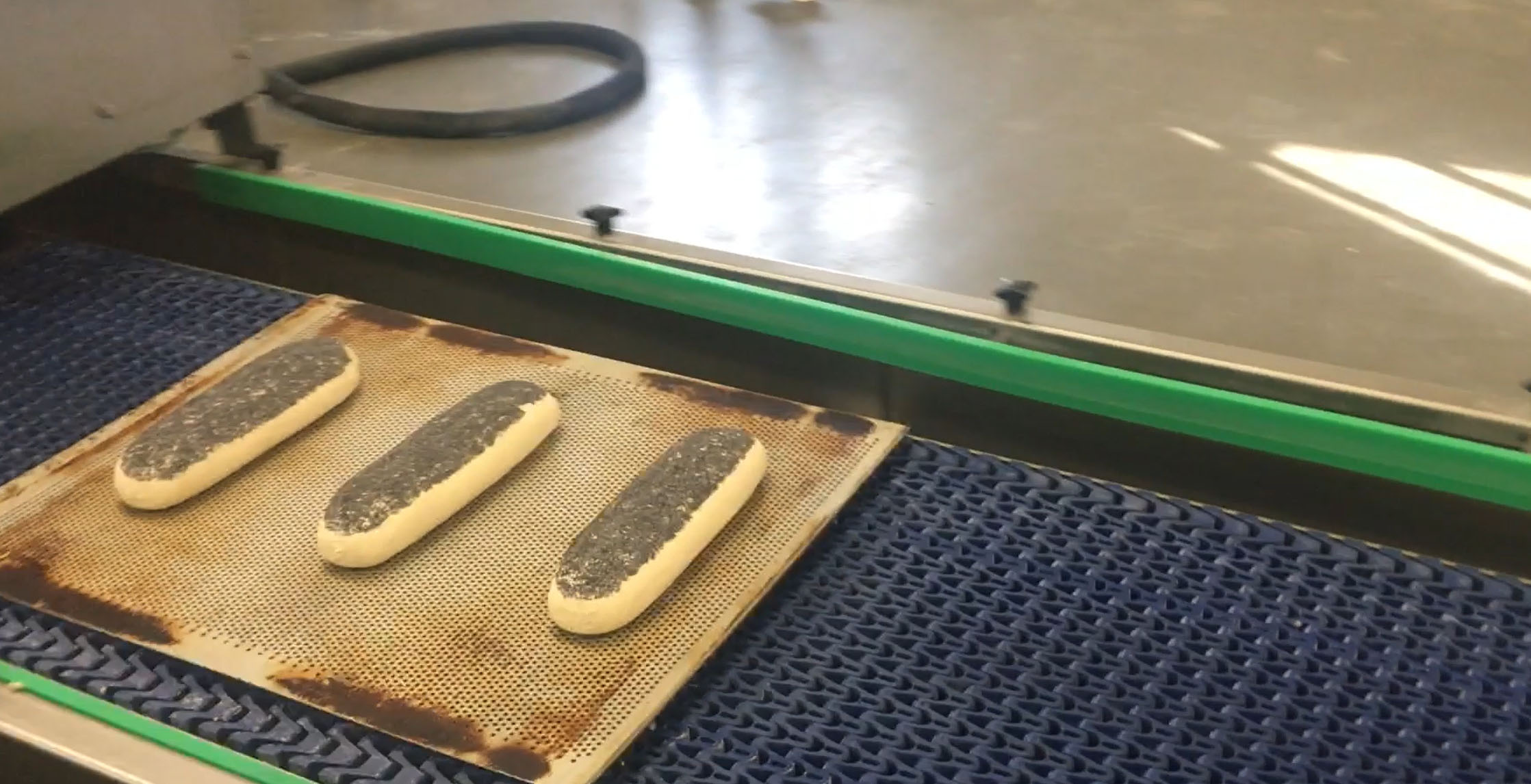 Baguette Drilling - French Hotdog
Tray

Conveying

Danmatic's Tray Conveyors are designed for gentle but efficient transport of your baking trays, minimizing the wear of your trays as well as minimizing the number of stops down the line.

The Danmatic's Tray Conveying system are designed with narrow plastic belts positioned on each side of a centered tray stop. These belts run continuously, ensuring that the trays remain in contact with the tray stop. When the tray stop is released, the tray can continue moving down the conveyor.

To facilitate control and monitoring of the system, the Tray Conveyor is equipped with its own controls, typically using a Programmable Logic Controller (PLC) and a touch panel interface. This setup provides users with a comprehensive overview of the system's operation and allows for efficient management of the conveyor's functions.

The primary purposes of the Tray Conveyor system includes buffering and grouping of the trays, before they are indexed through a depanning unit or through at retractor unit.
Technical data
Costumized to fit into existing lines
Speed control
High quality materials
Stainless steel and food approved materials
Please contact

us

Please call us or send your general inquiries.

+45 8725 9800

danmatic@danmatic.dk