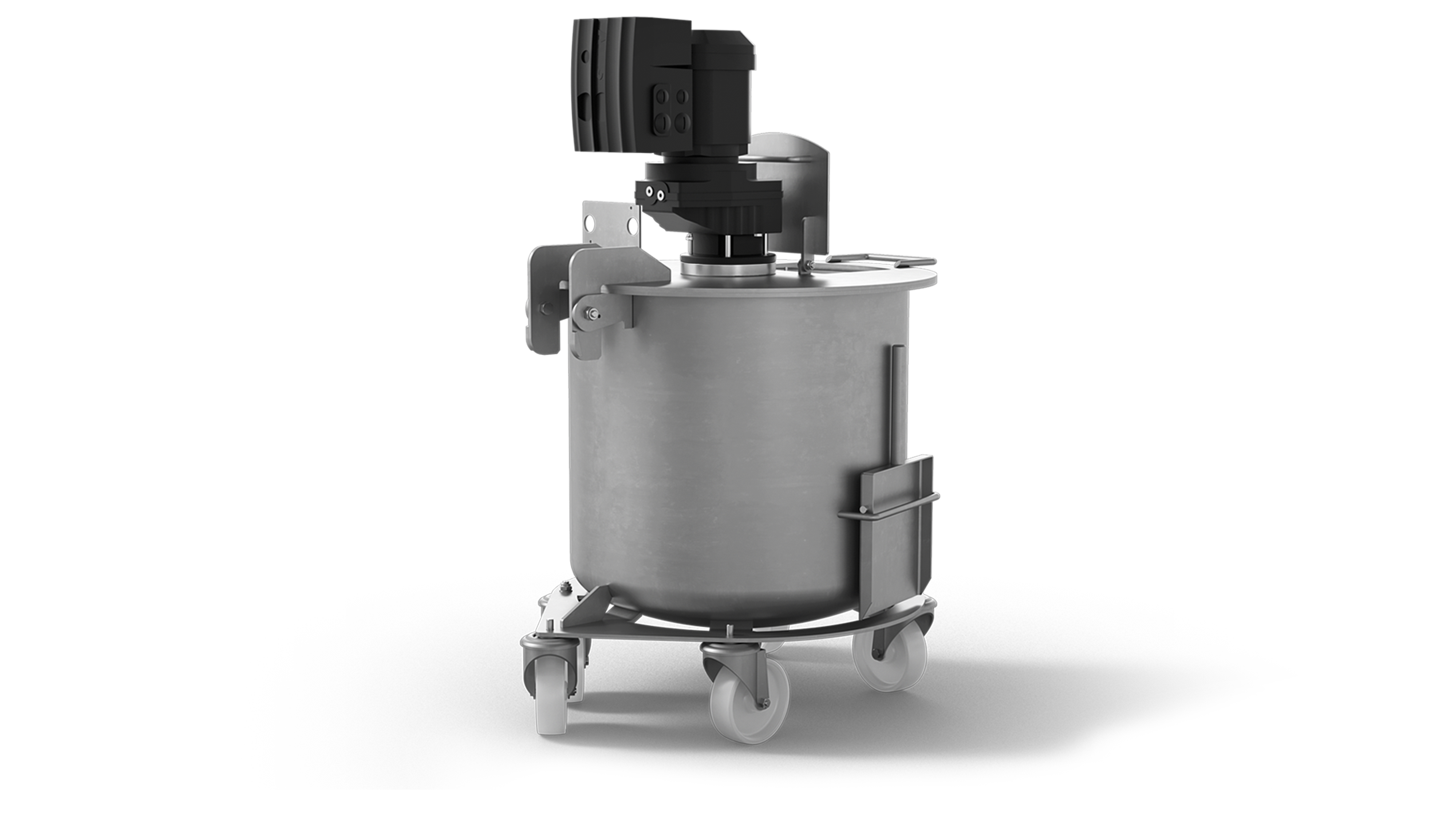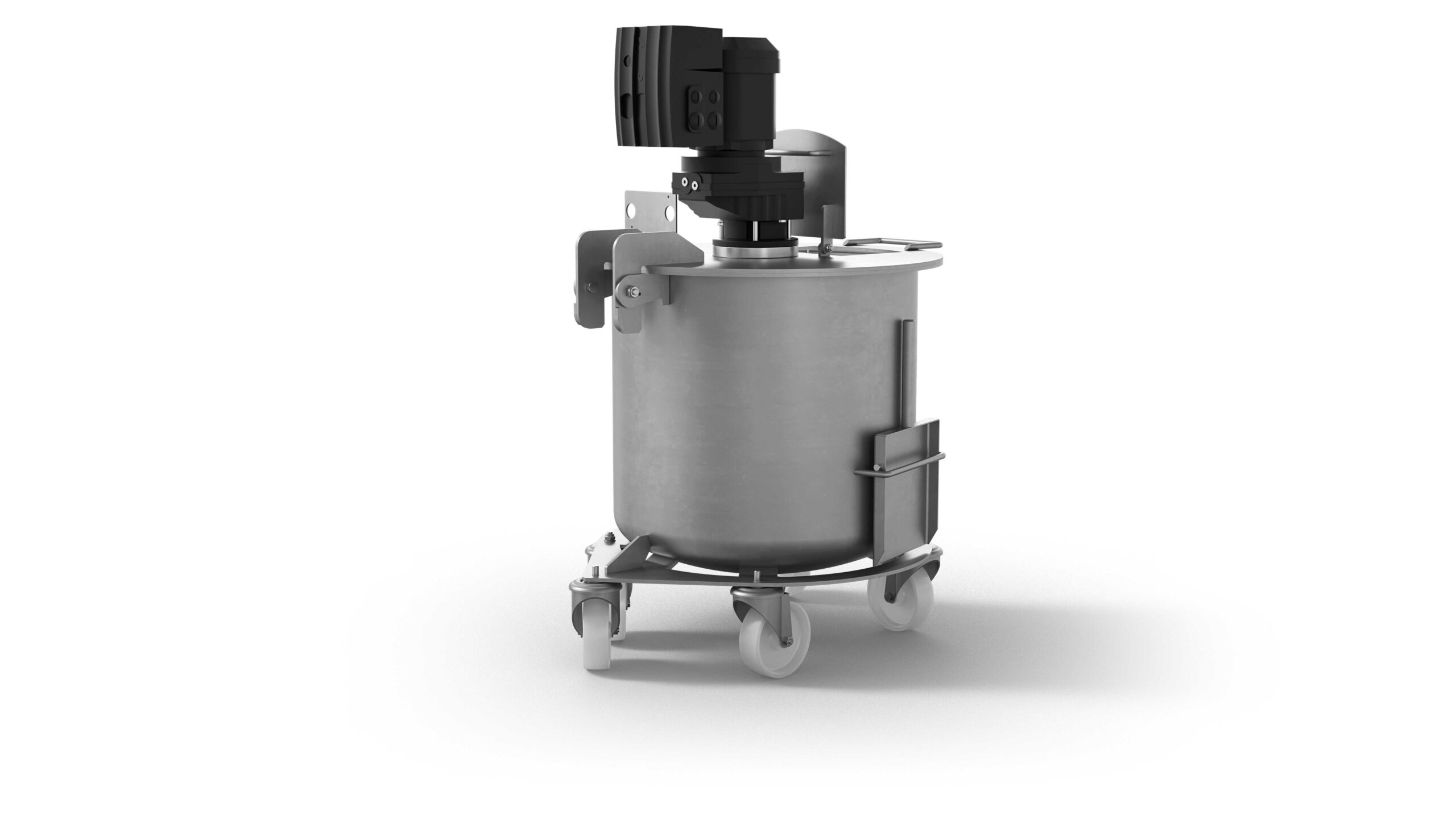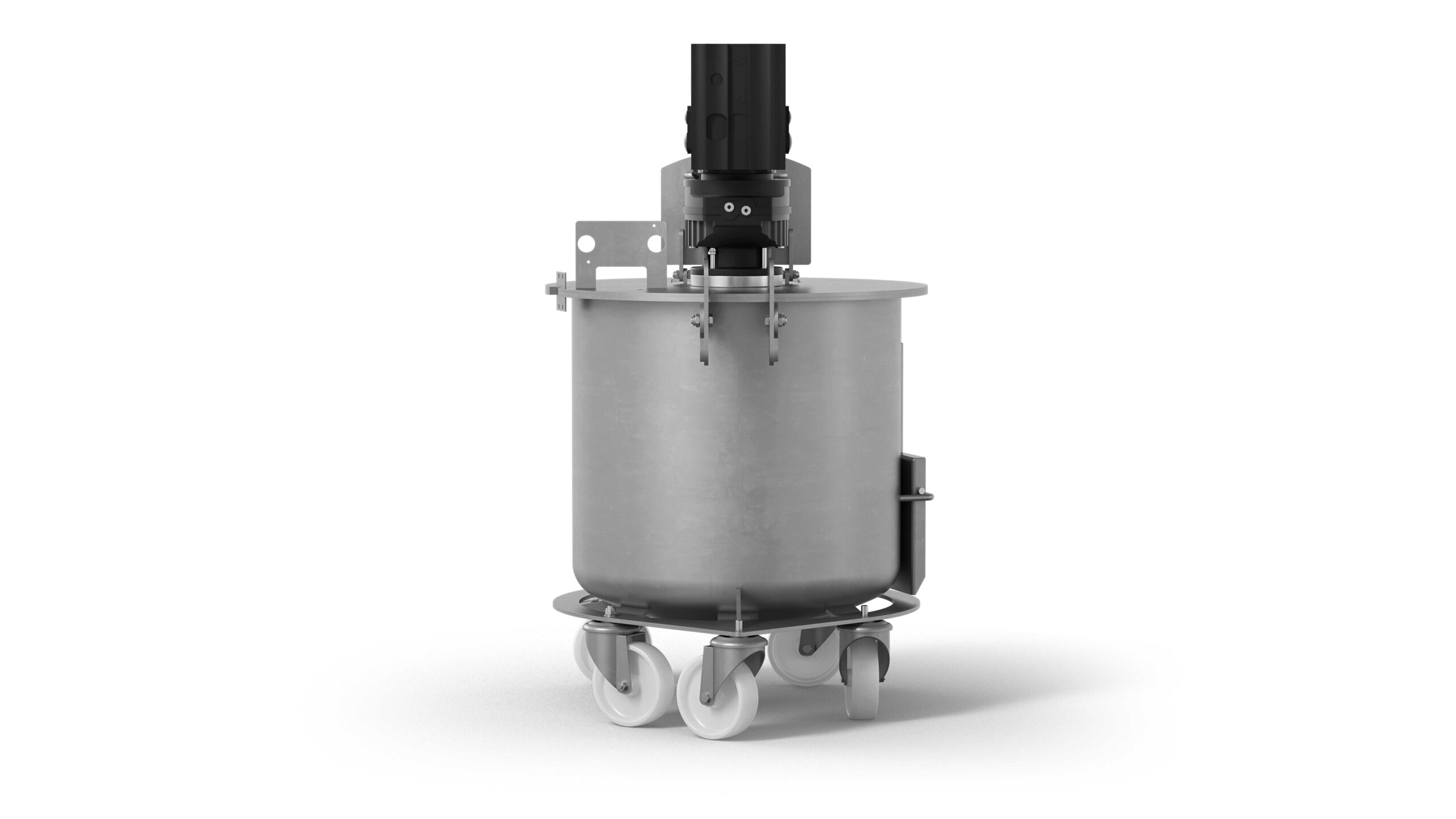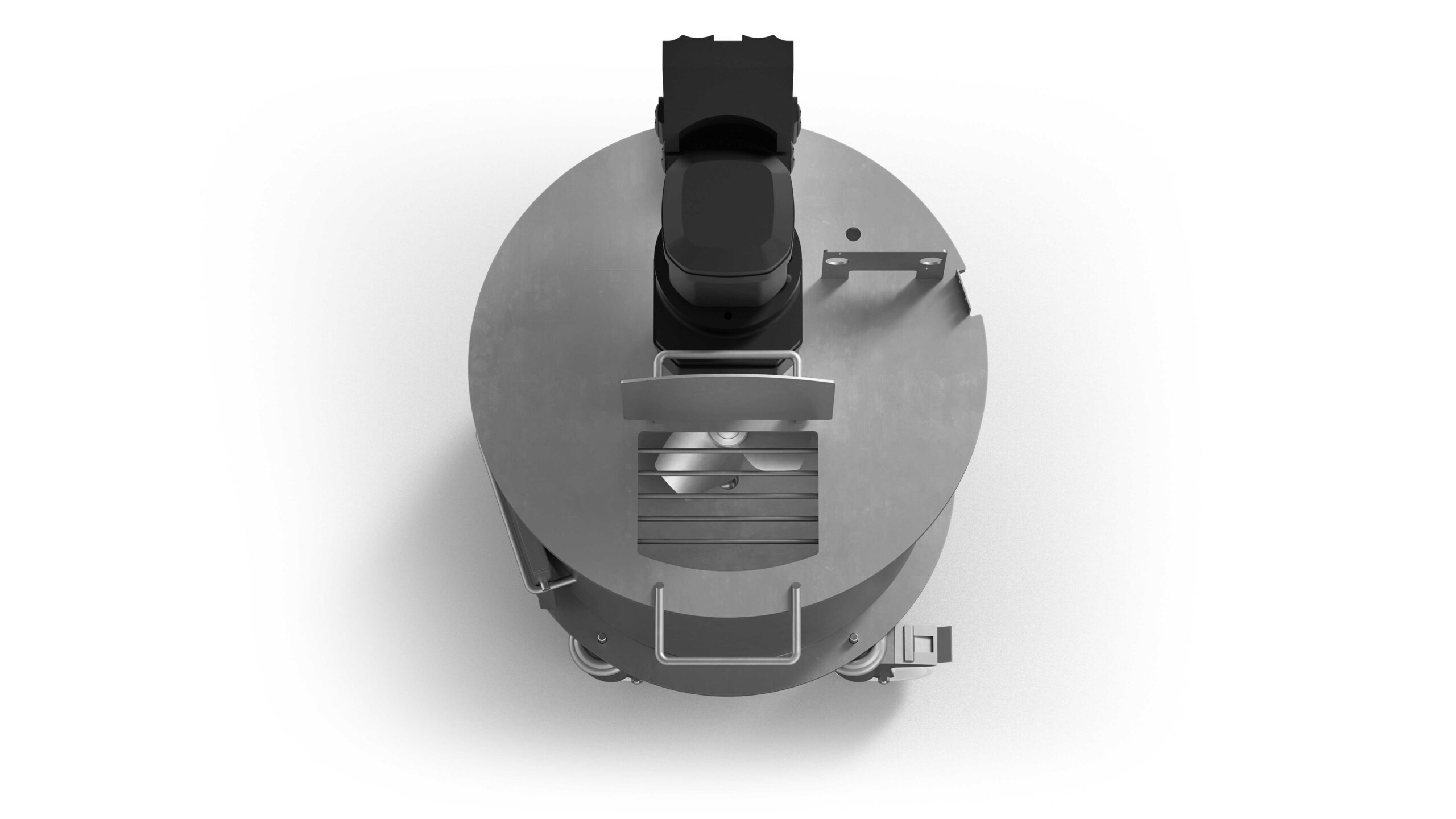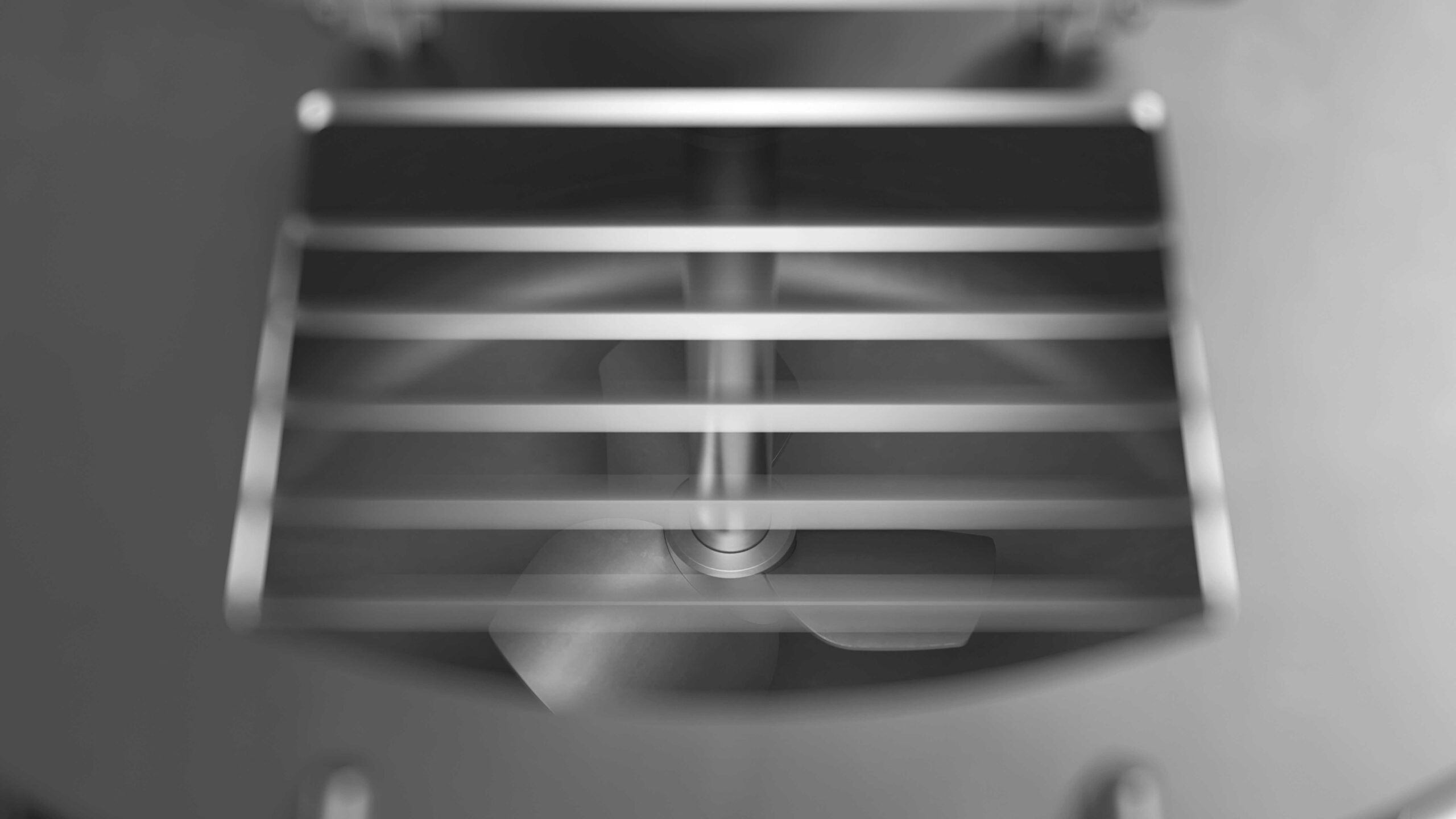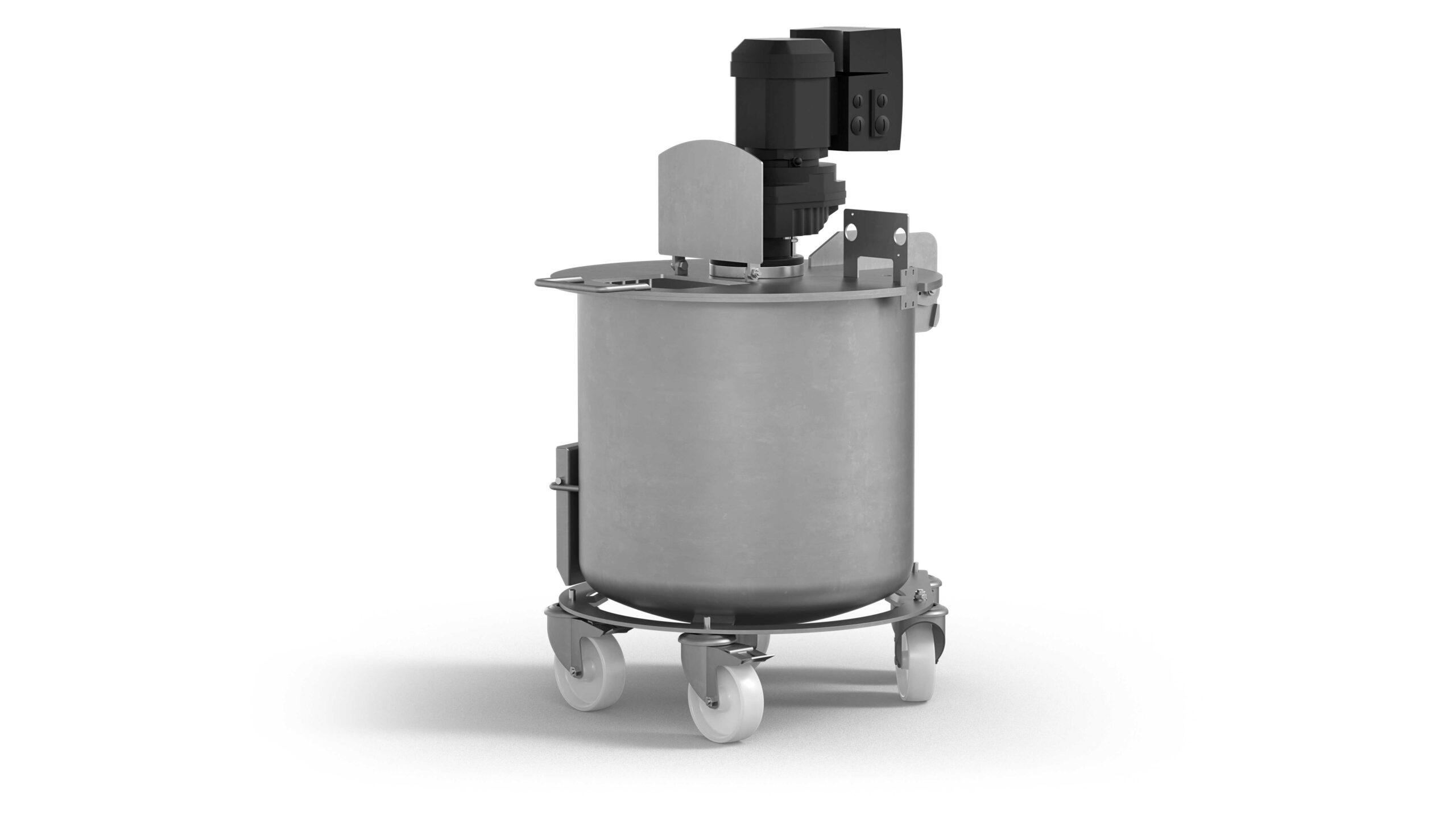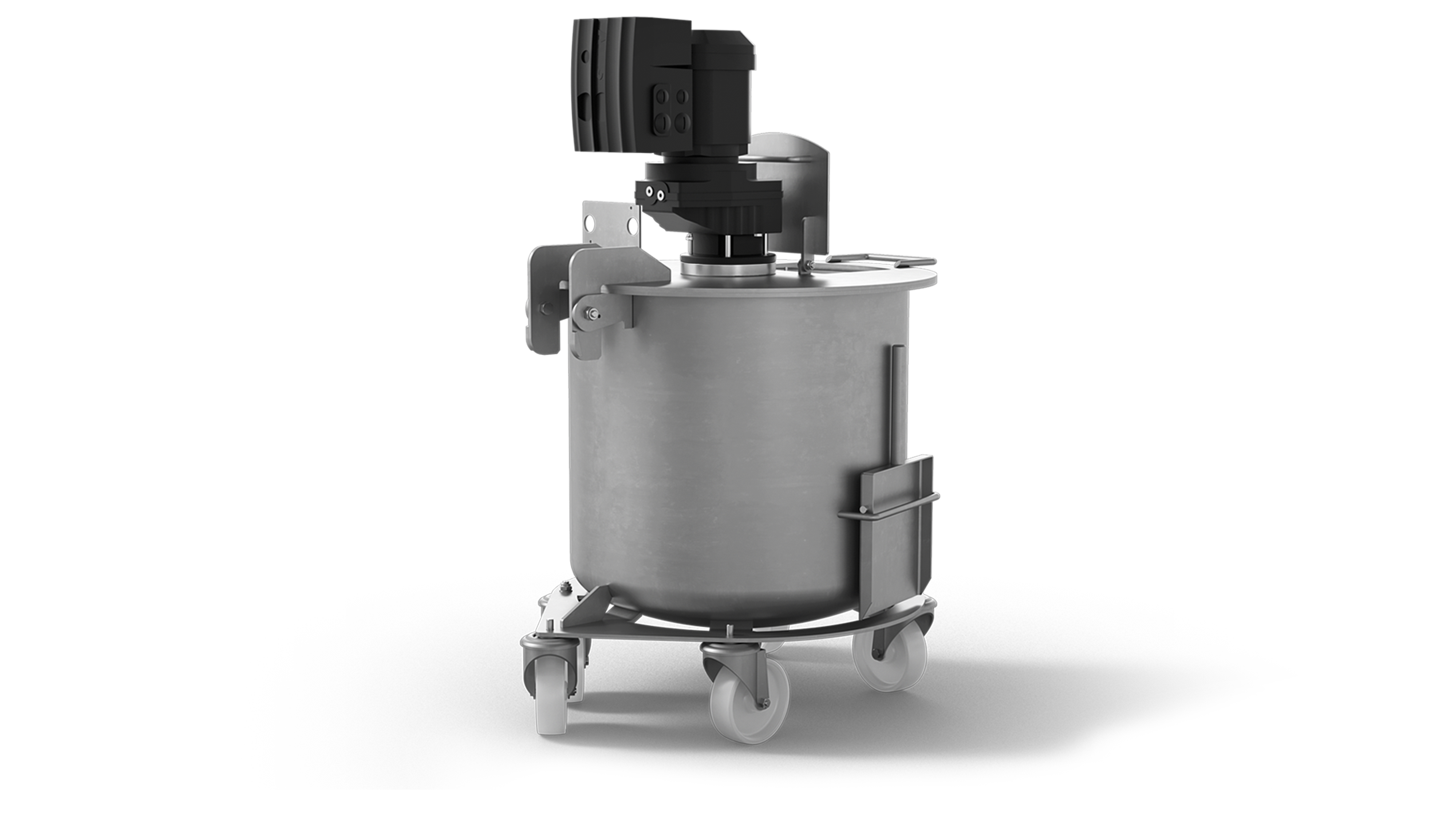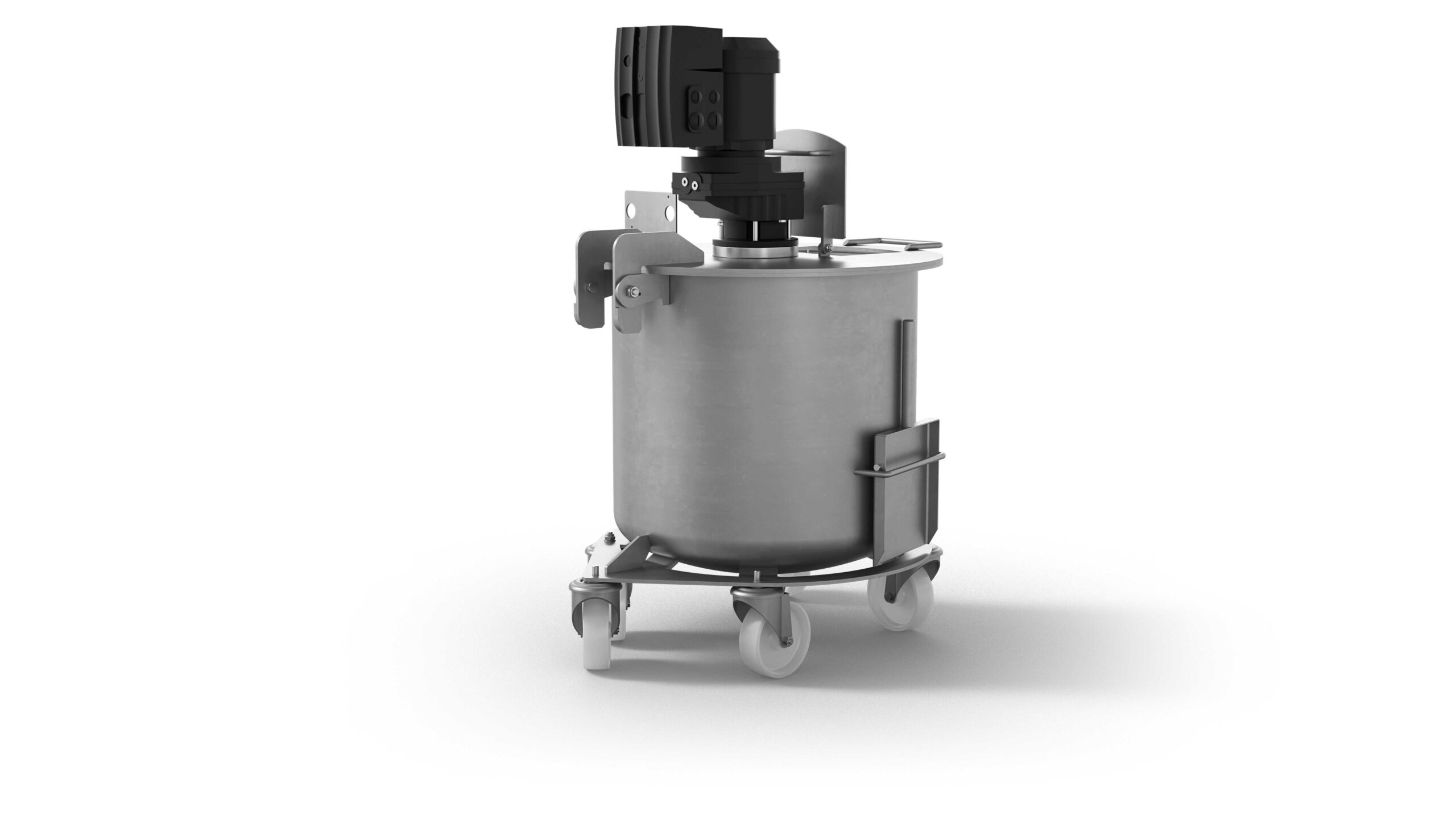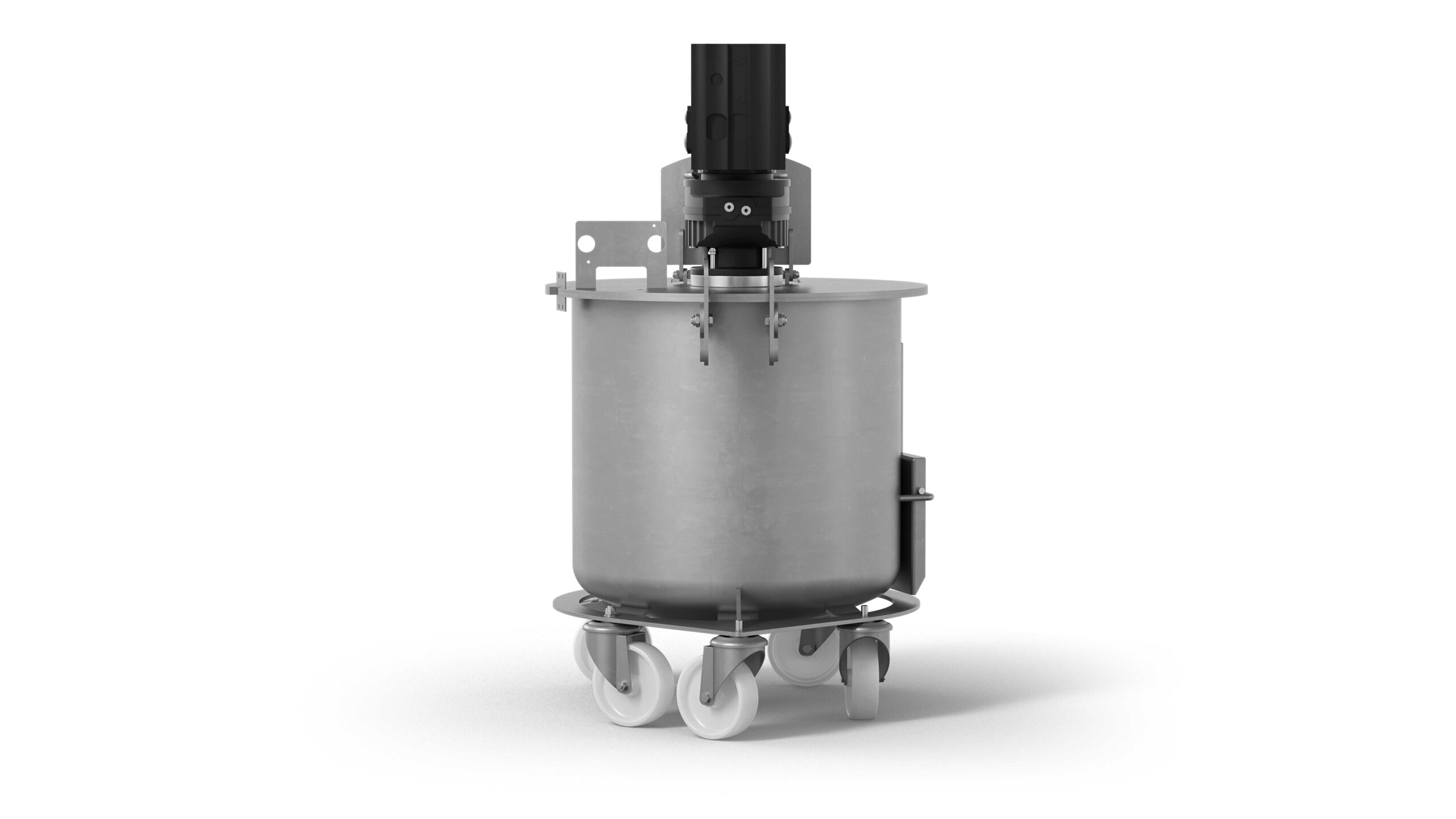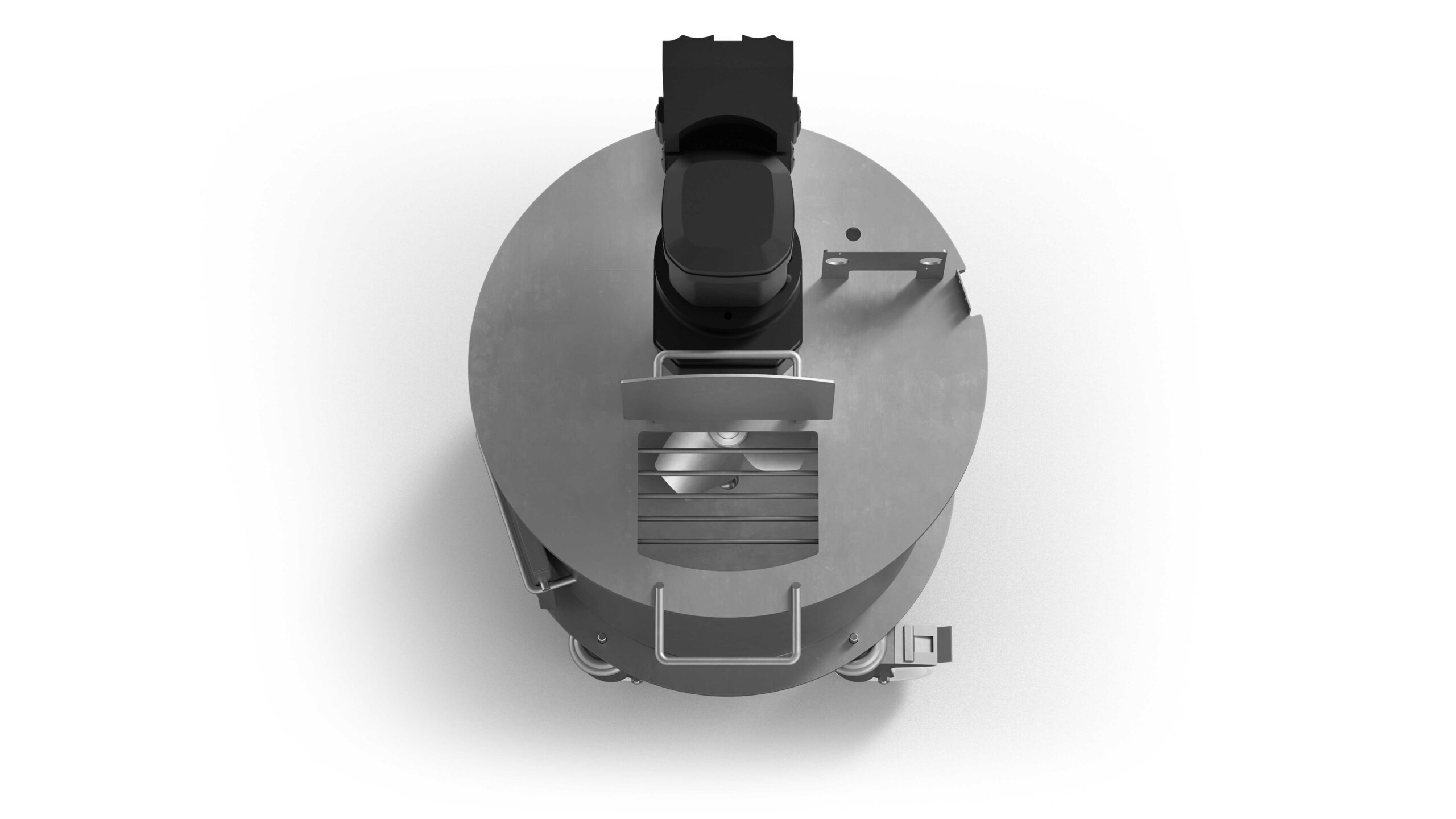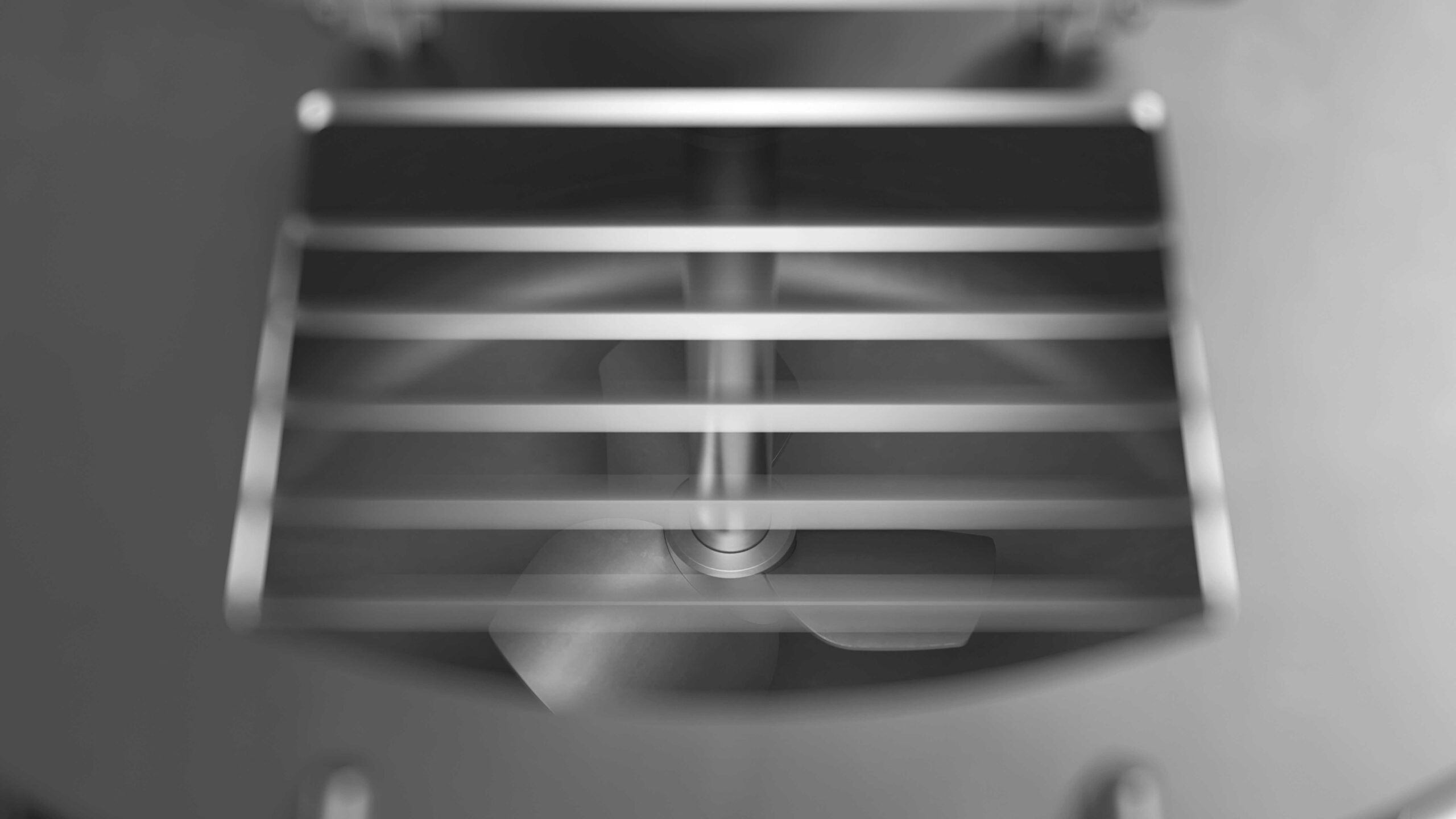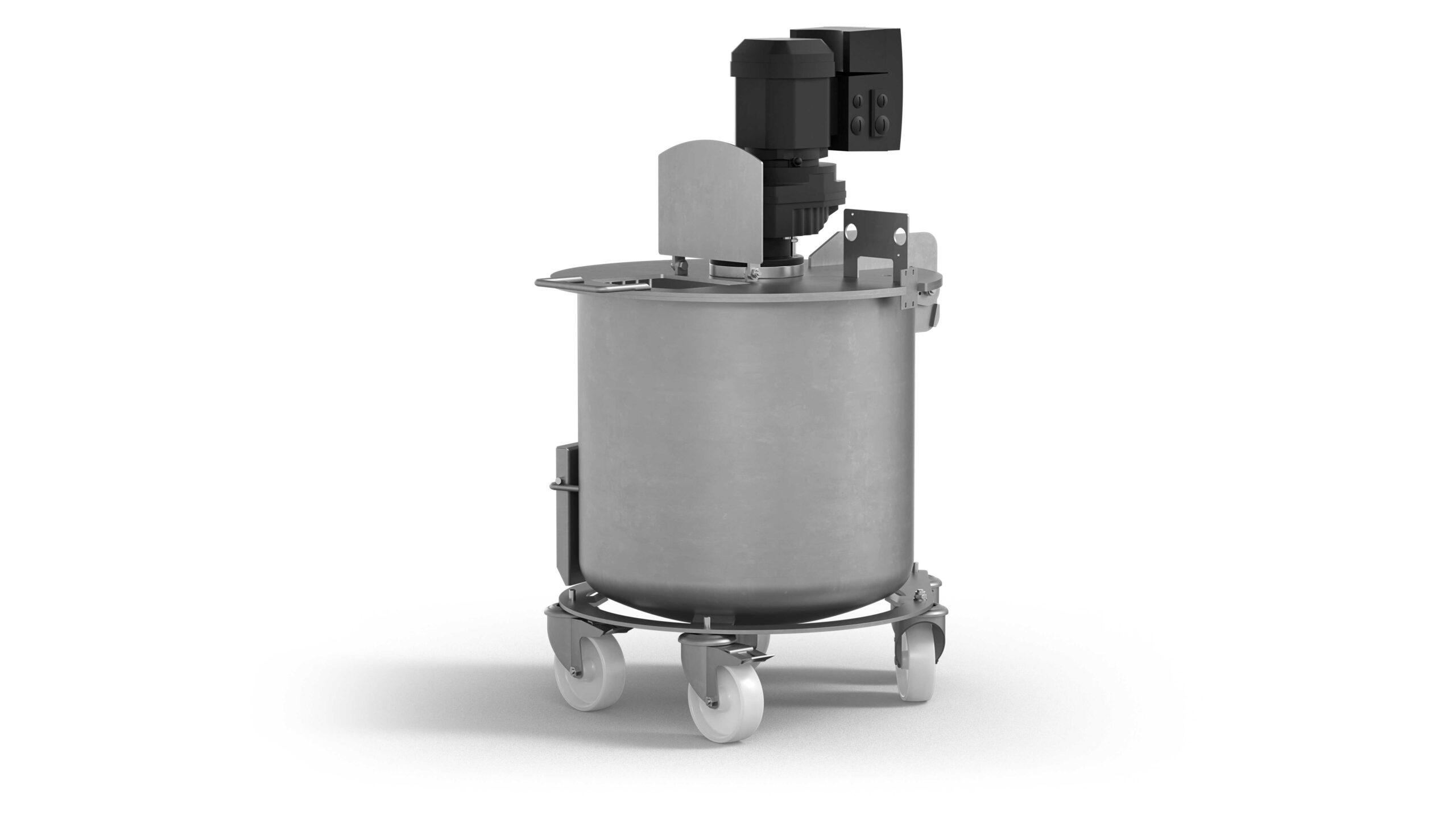 Mixing

and

Holding

tank for liquid

Mixing and holding tank for starch solutions used together with Danmatic's moistening unit. The tank always ensures a homogeneous supply of liquid and makes mixing of new batches an easy task.

The tank is an option for mixing starch solutions and other mixtures to be used in a Moistening Unit during production. The tank is a complete unit equipped with a gearmotor and impeller which continuously is mixing the liquid.

By pressing a button, the speed of the propeller can be increased, to ensure an optimal and fast mixing of new batches. The impeller is automatically returning to its normal speed after a few minutes.

An opening in the lid of the tank, makes it easy to add ingredients to the mix with the hand shovel included.
Technical data
Holding capacity: 70 Litres
Mounted on 5 pcs. swivelling wheels
¾" ball valve fitted in the bottom
Gearmotor with frequency inverter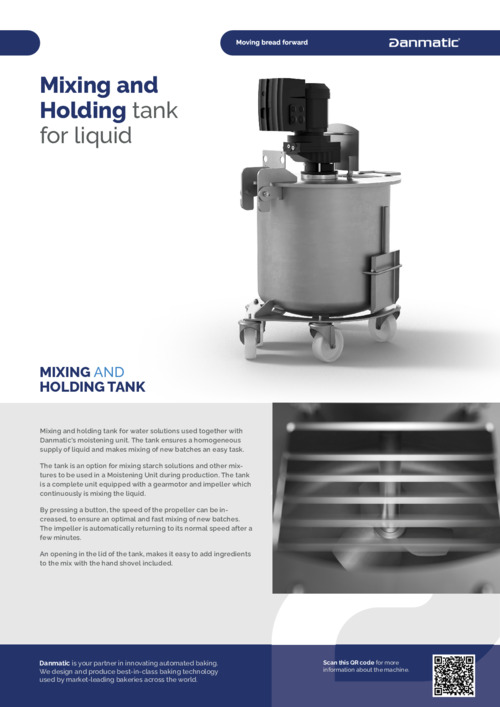 Download

datasheet

Feel free to download the datasheet on our Danmatic machines and learn more about our innovative products.

Download
Please contact

us

Please call us or send your general inquiries.

+45 8725 9800

danmatic@danmatic.dk