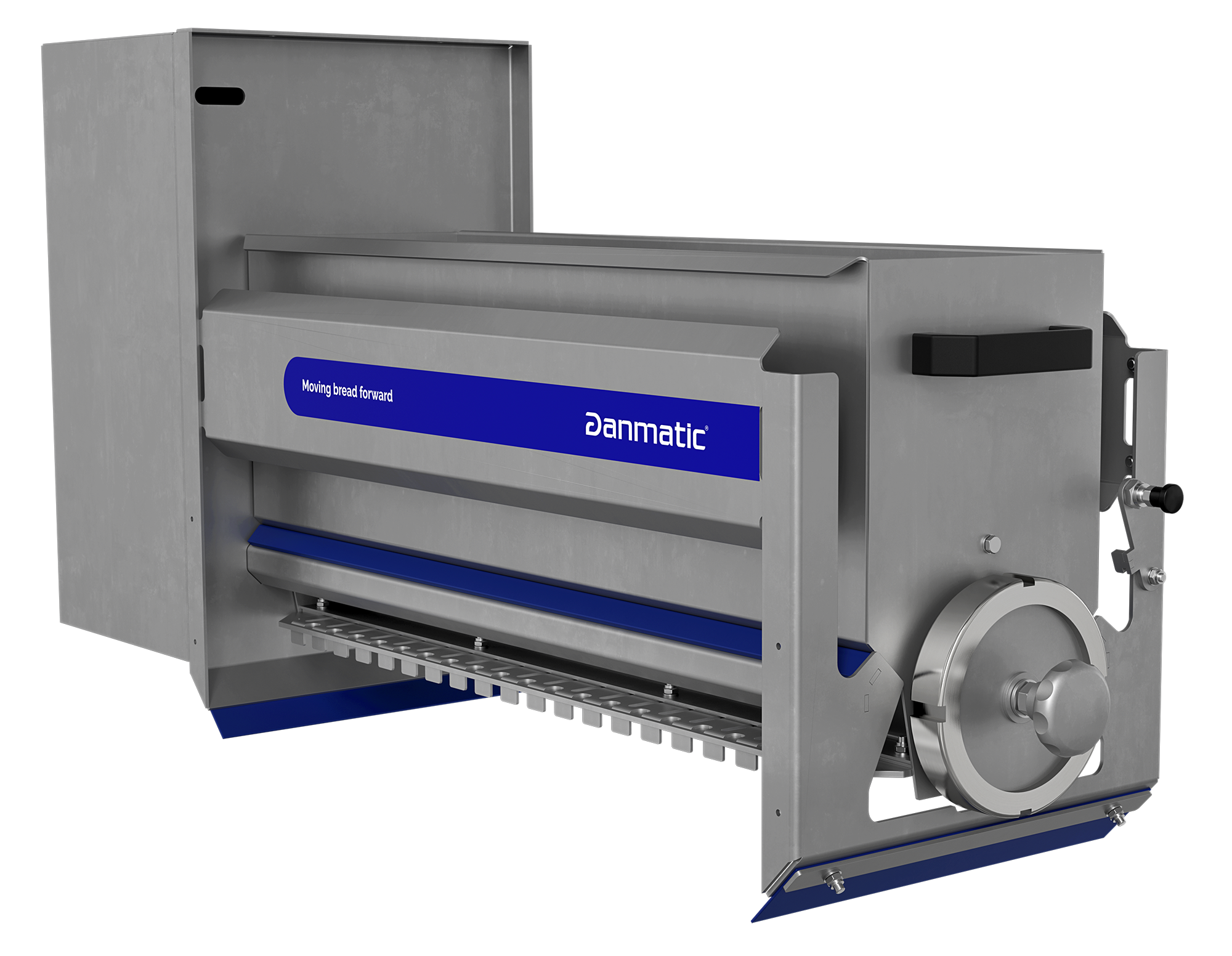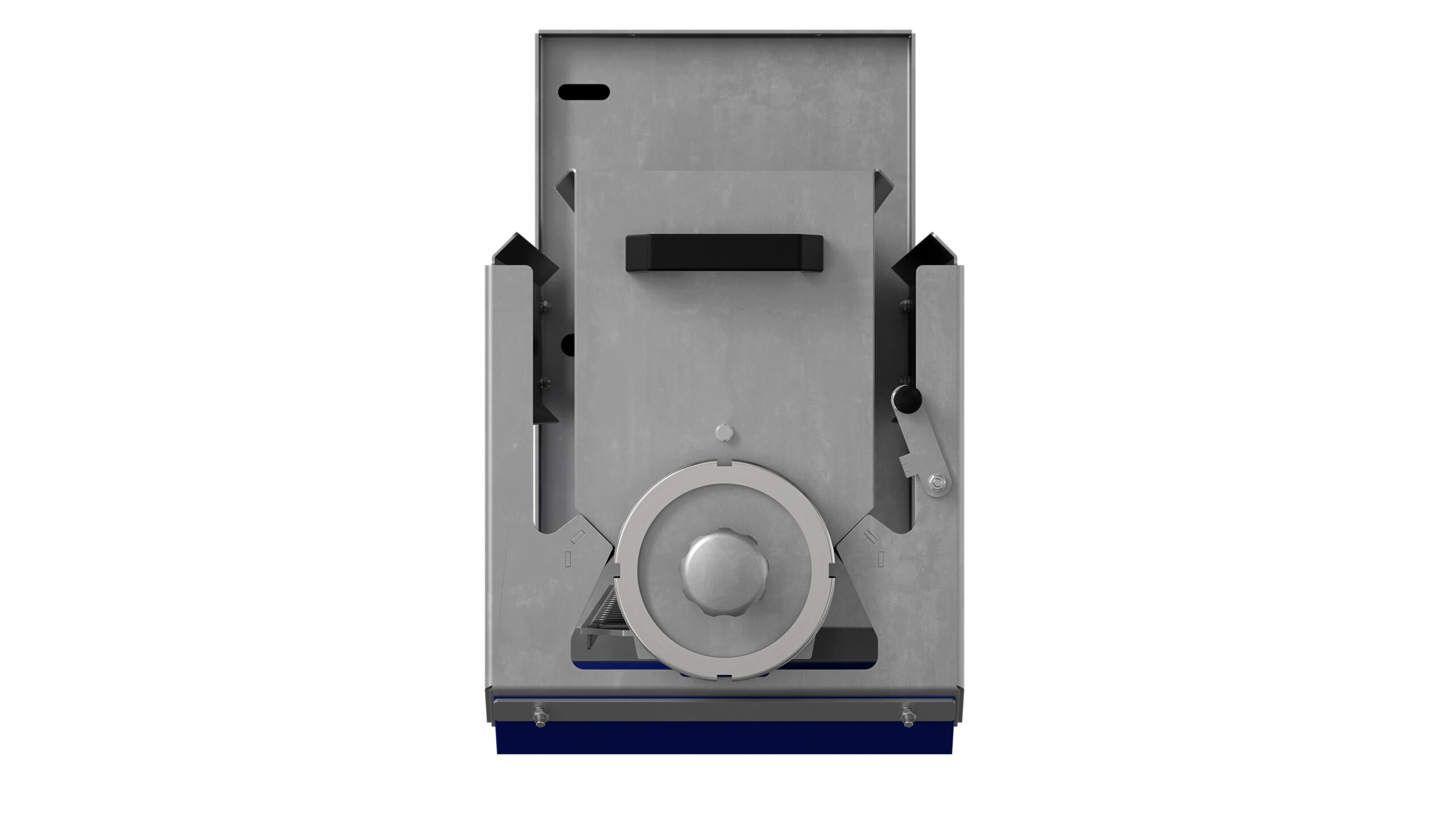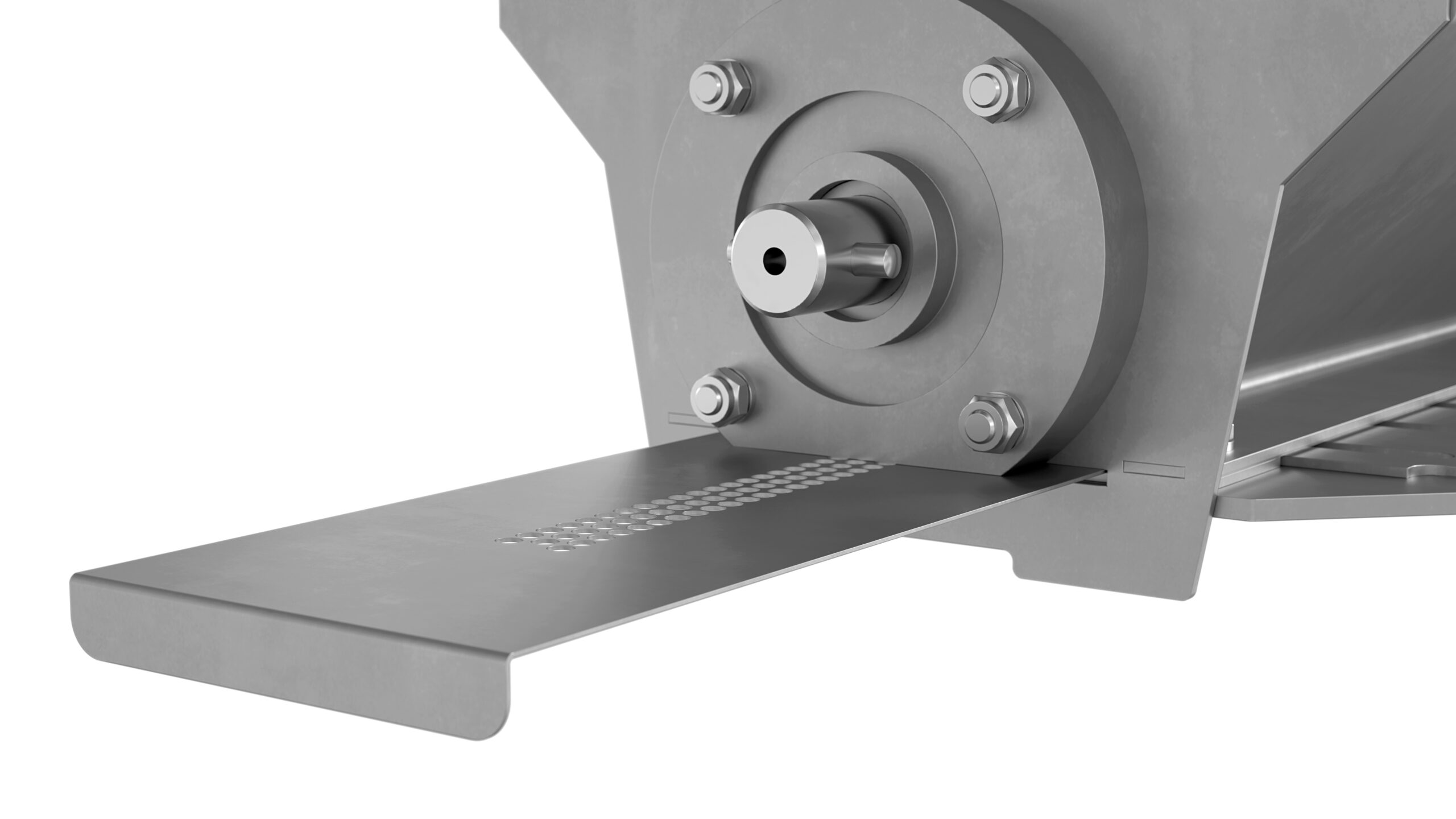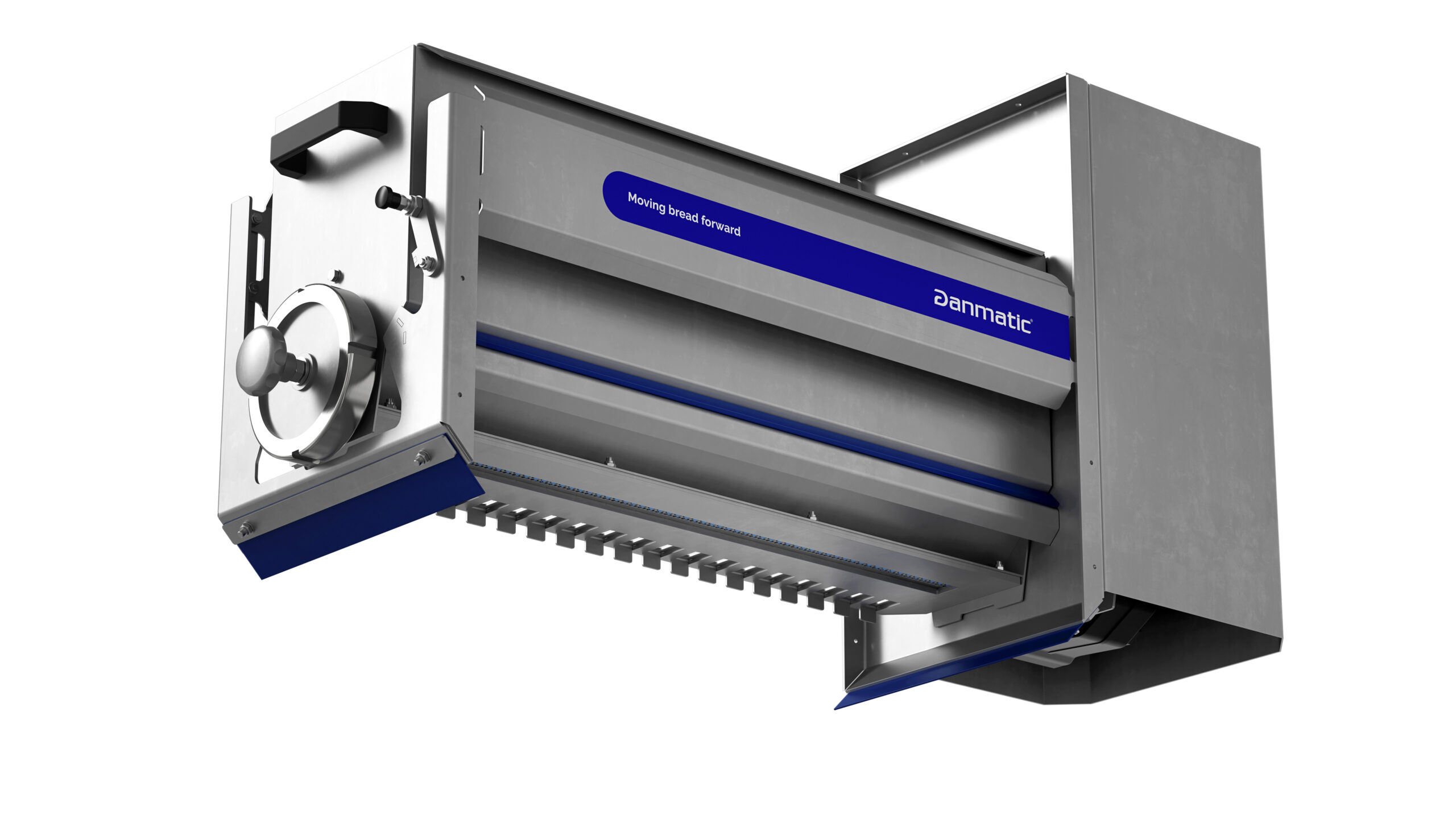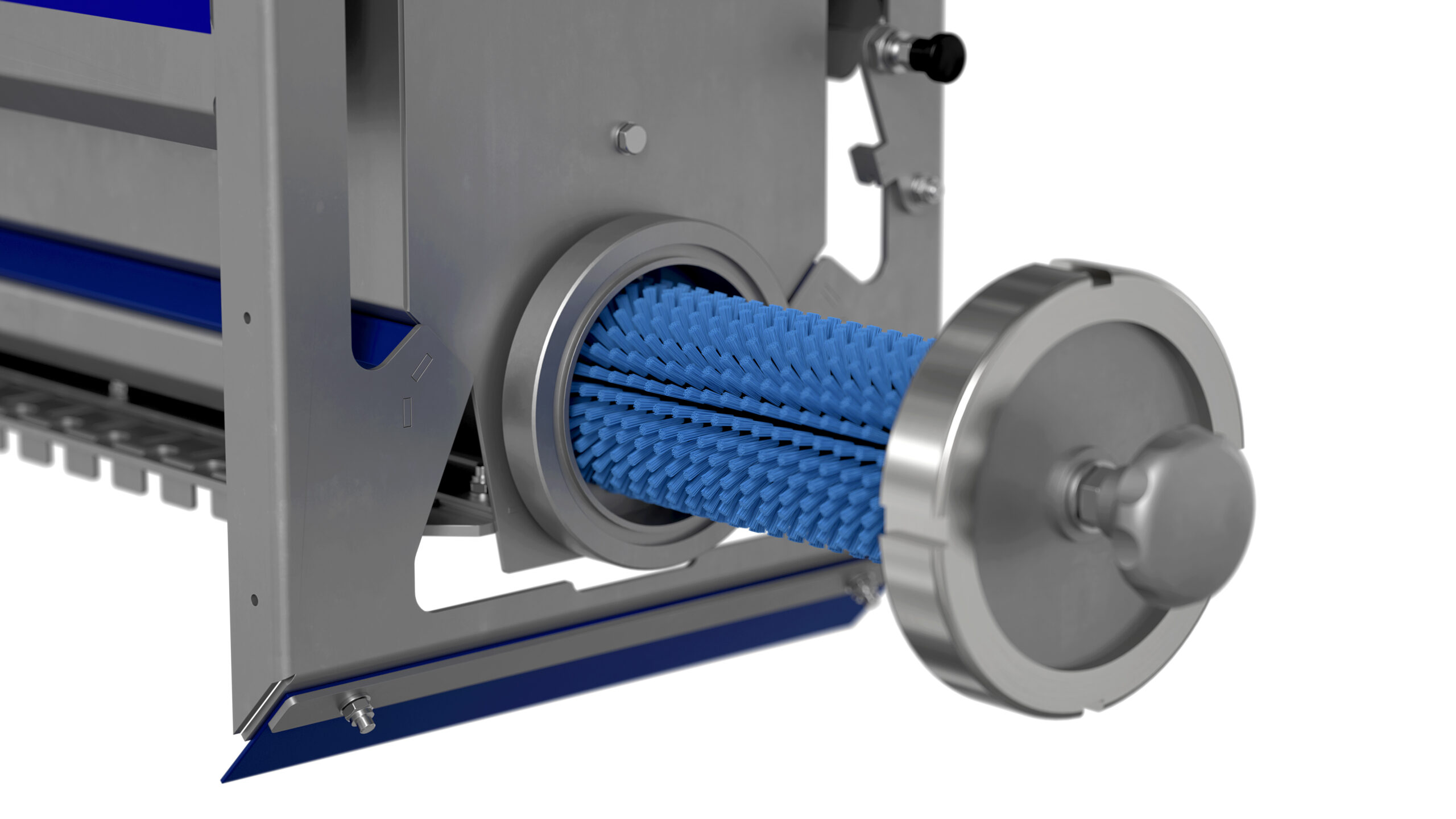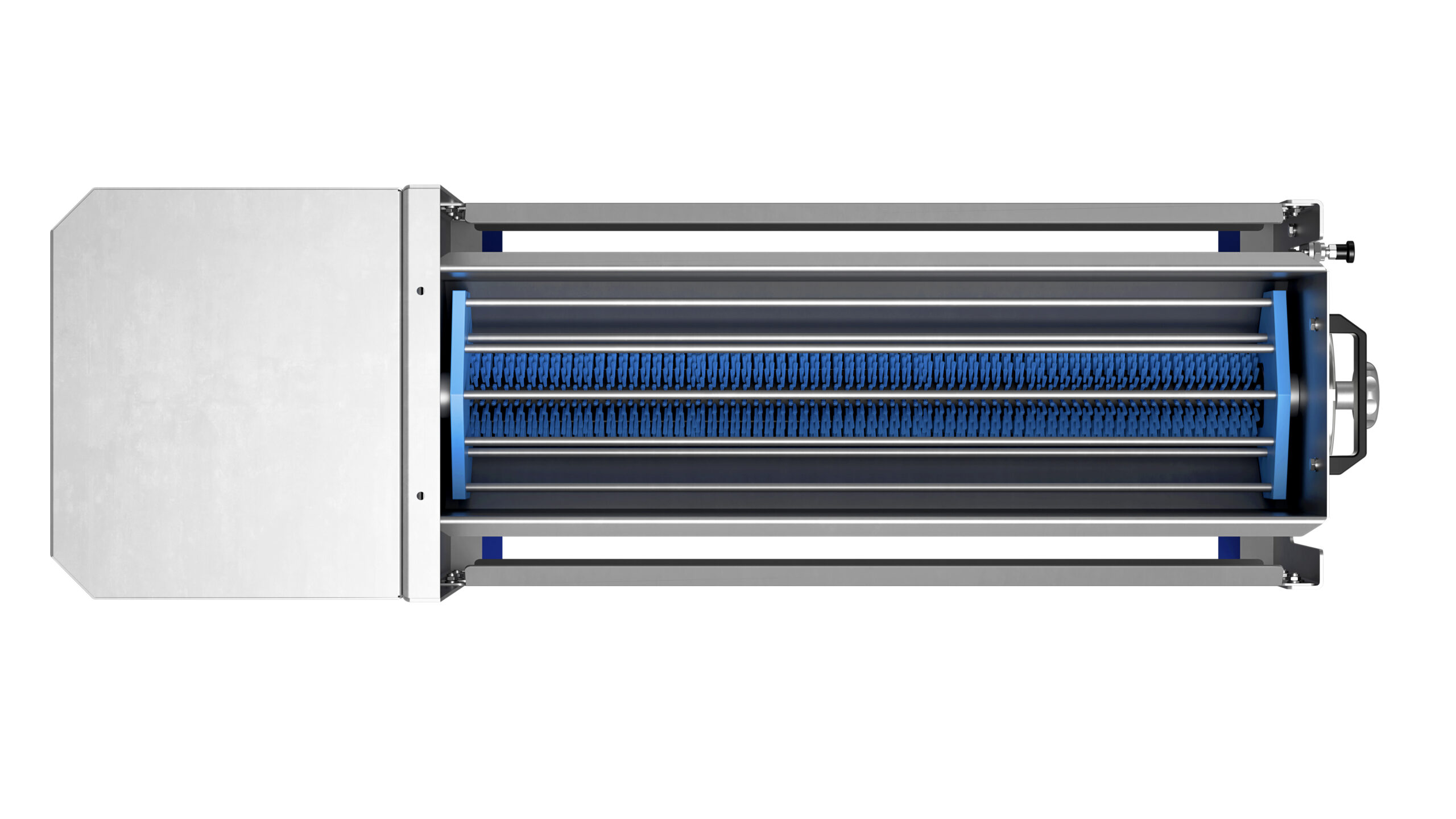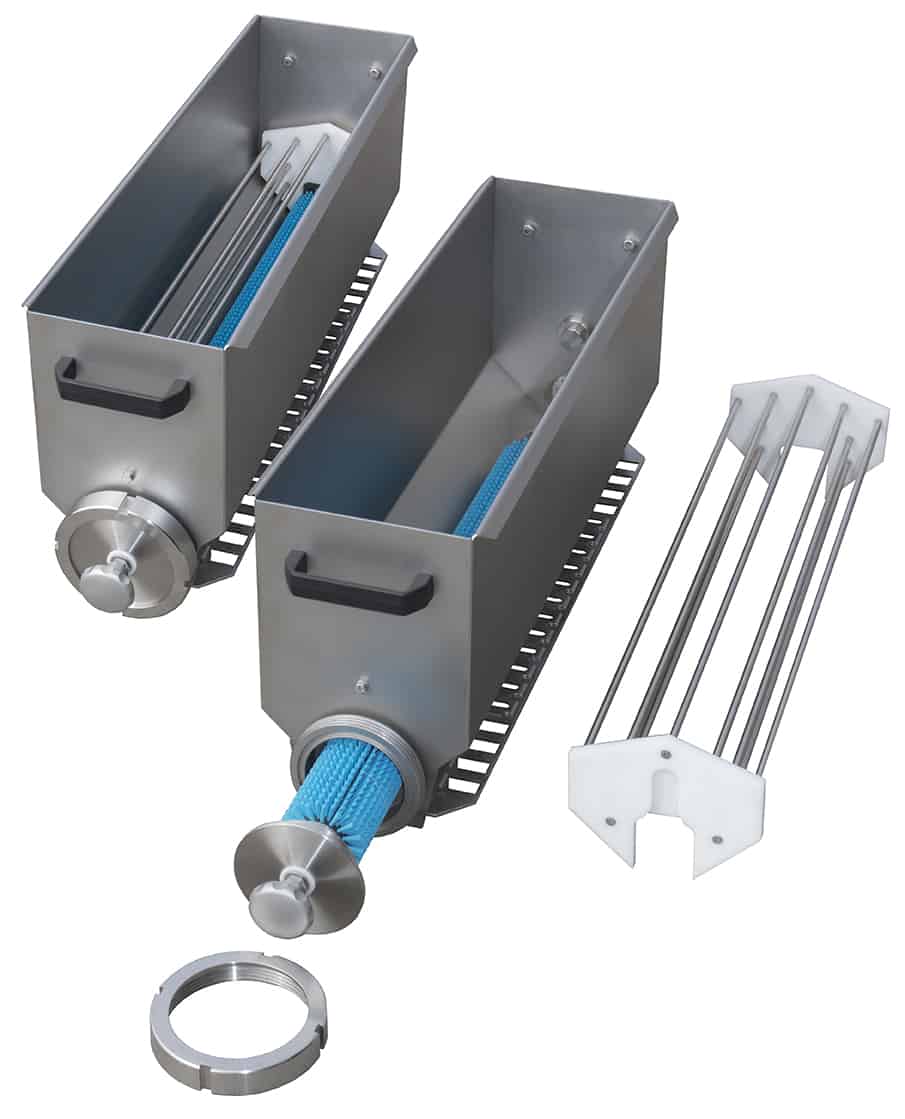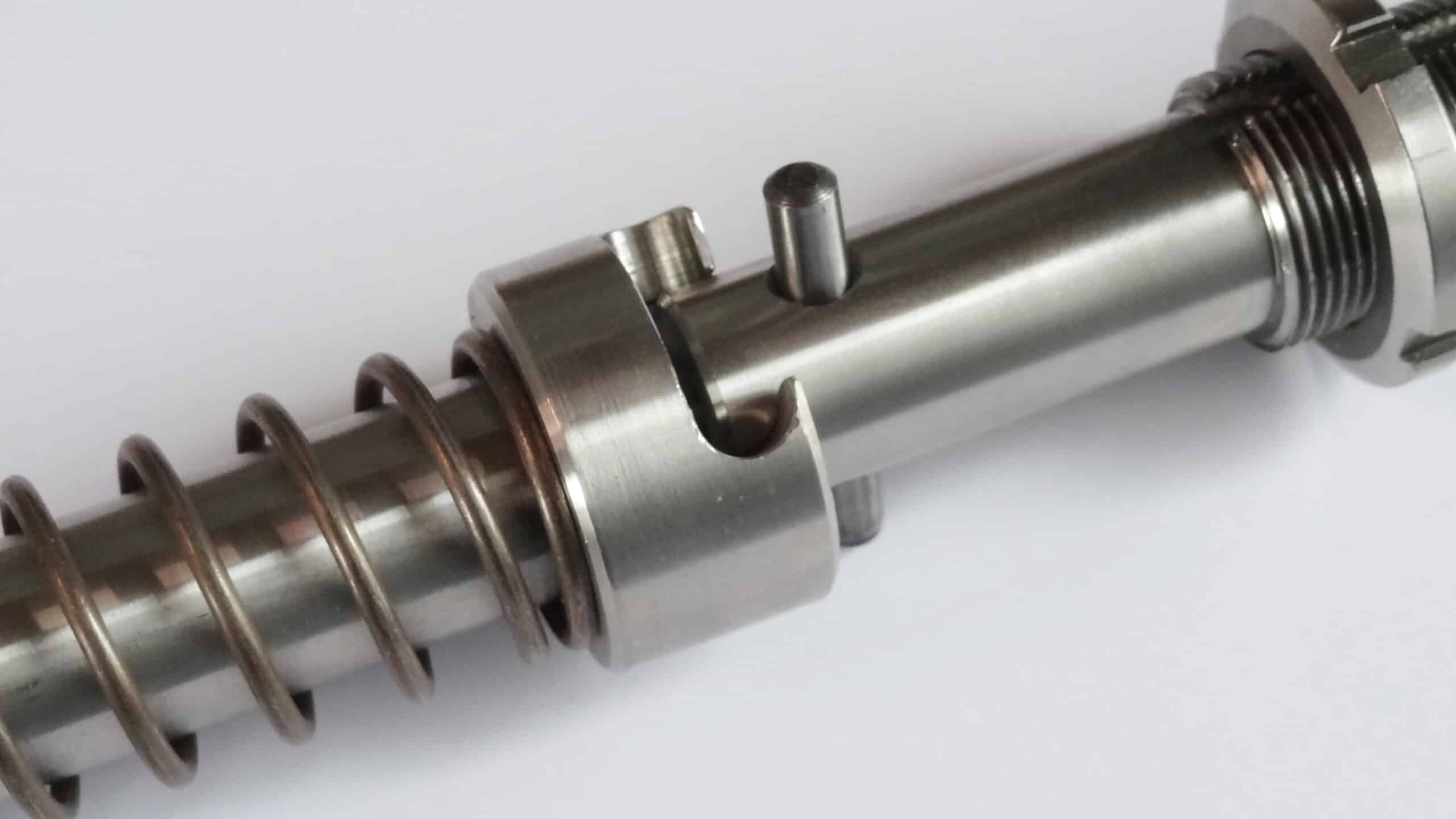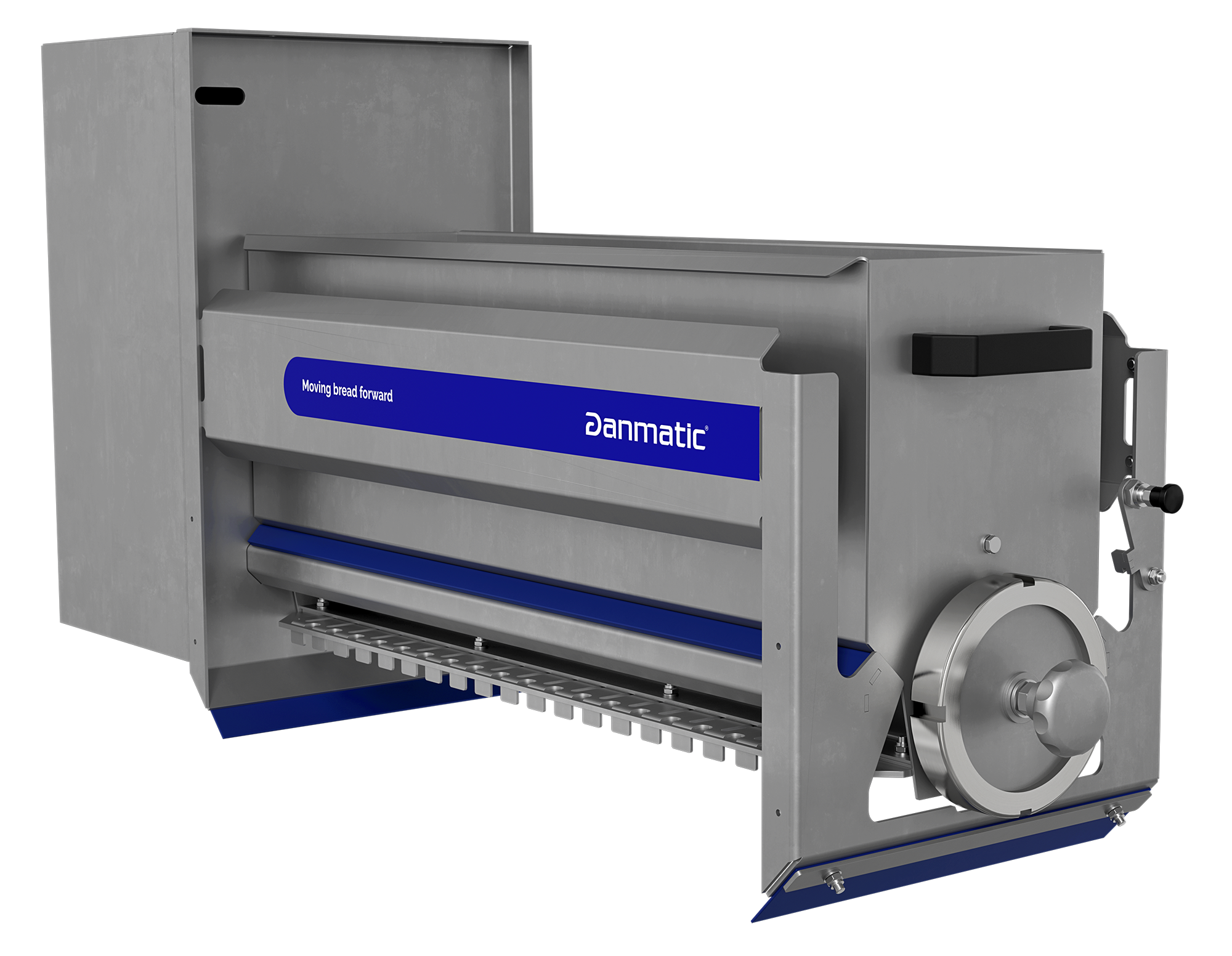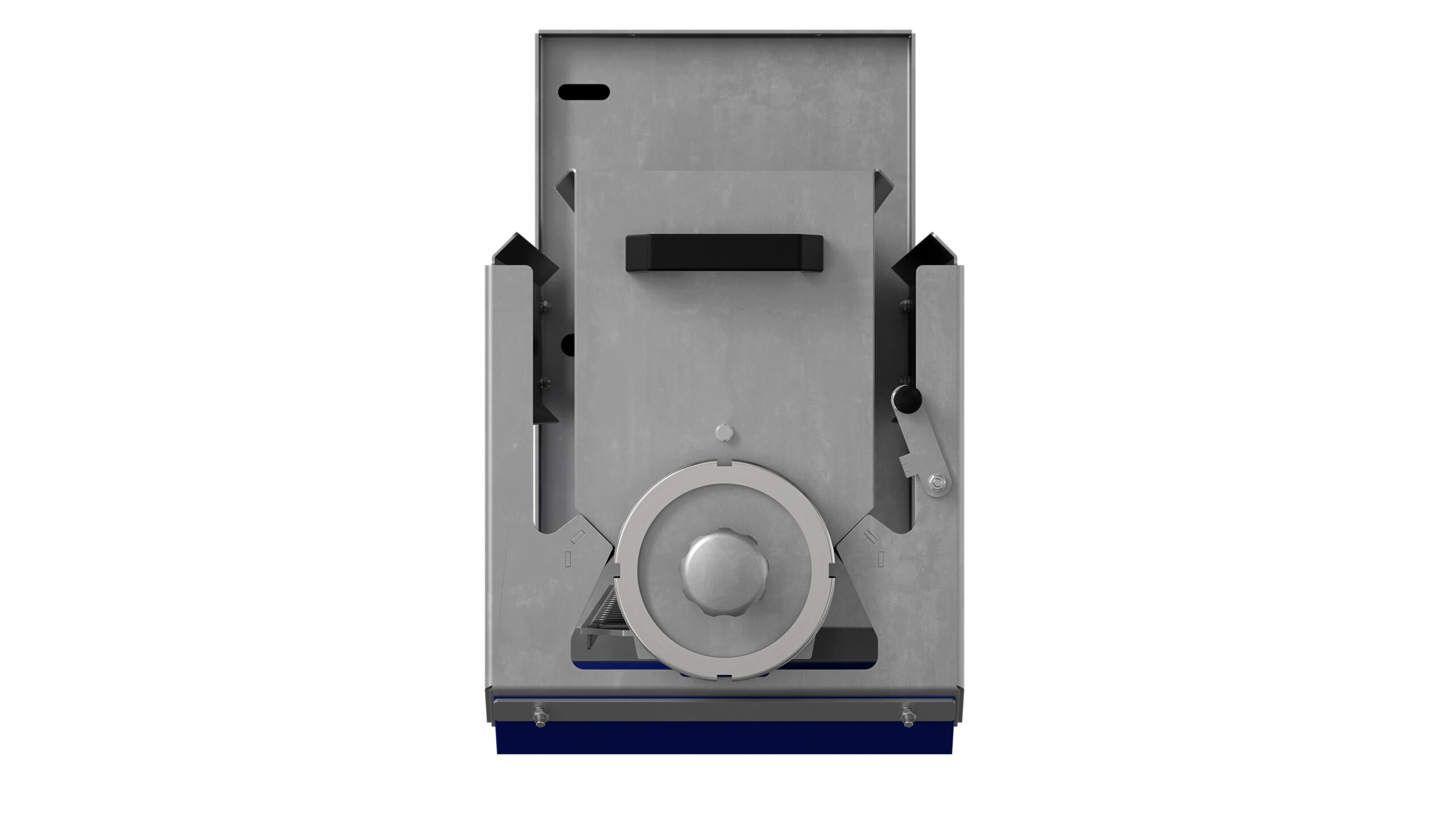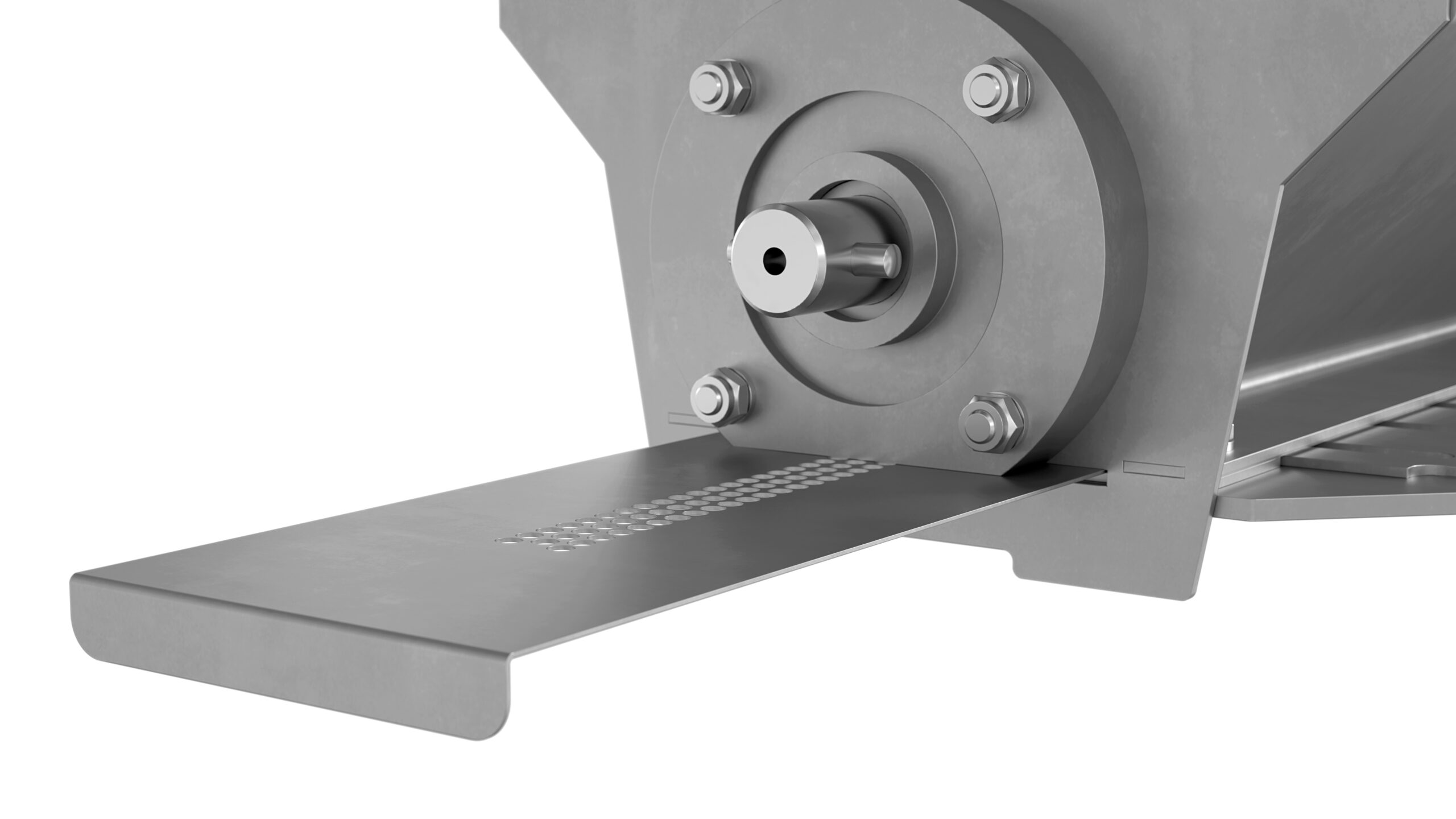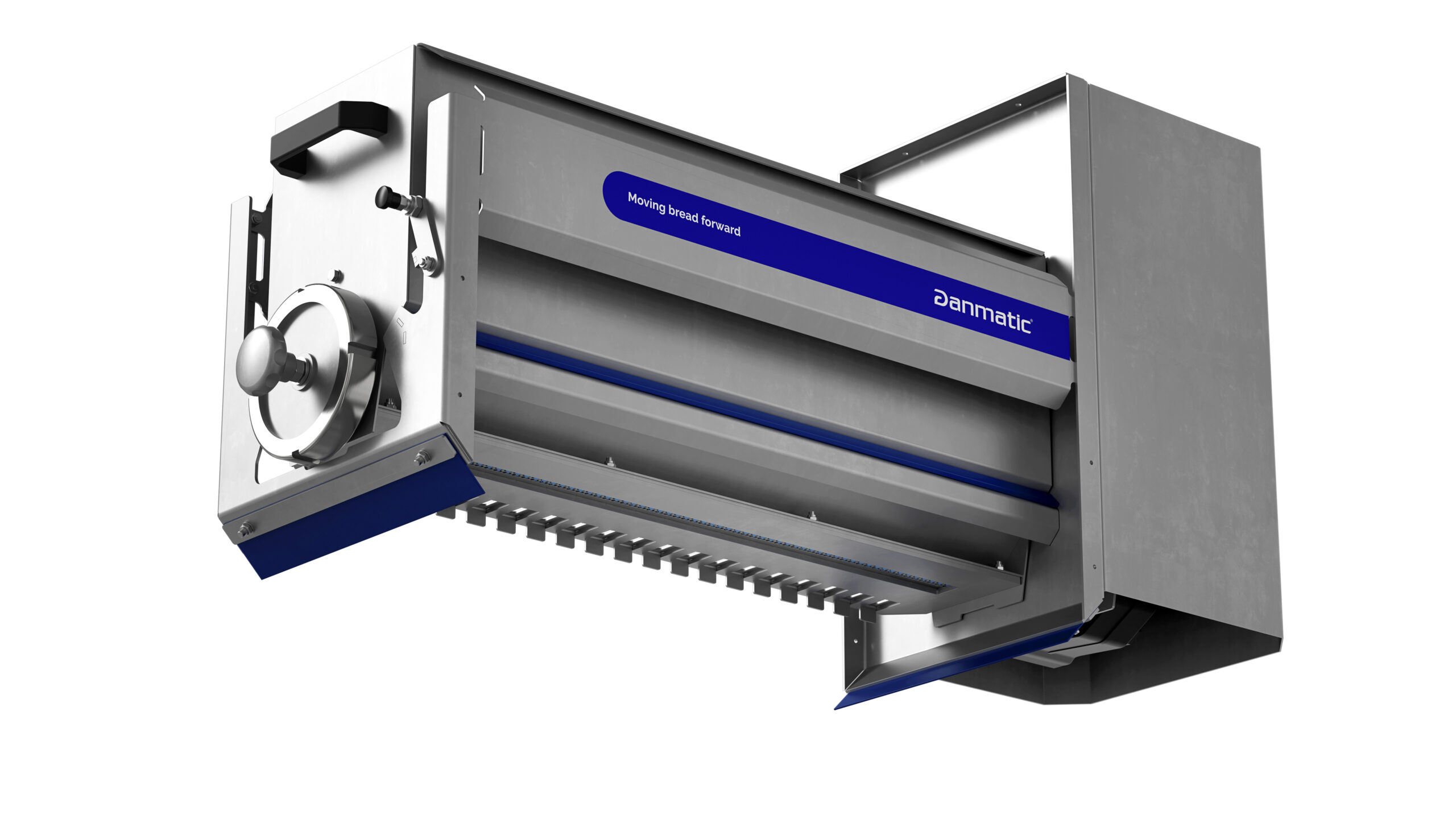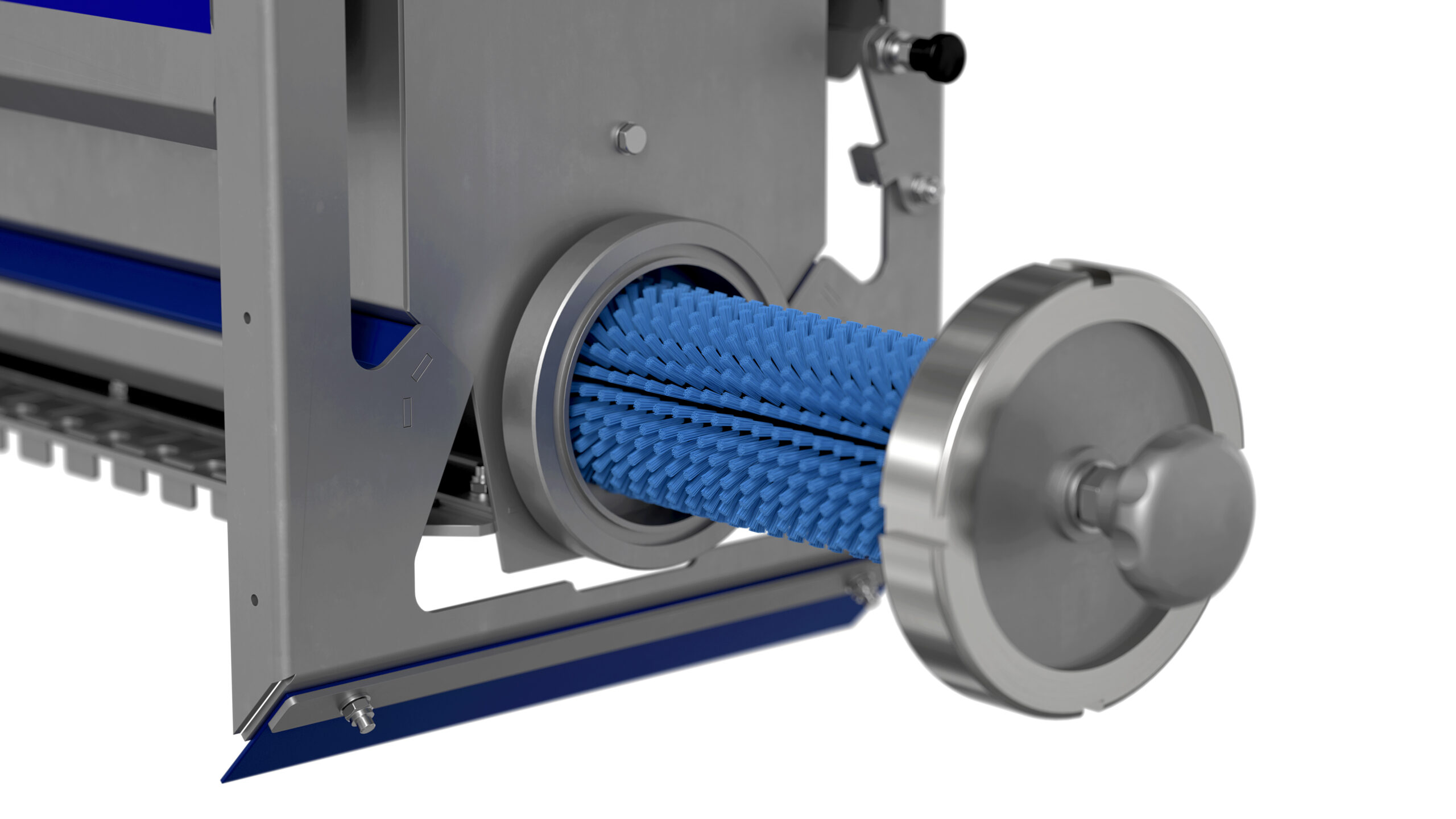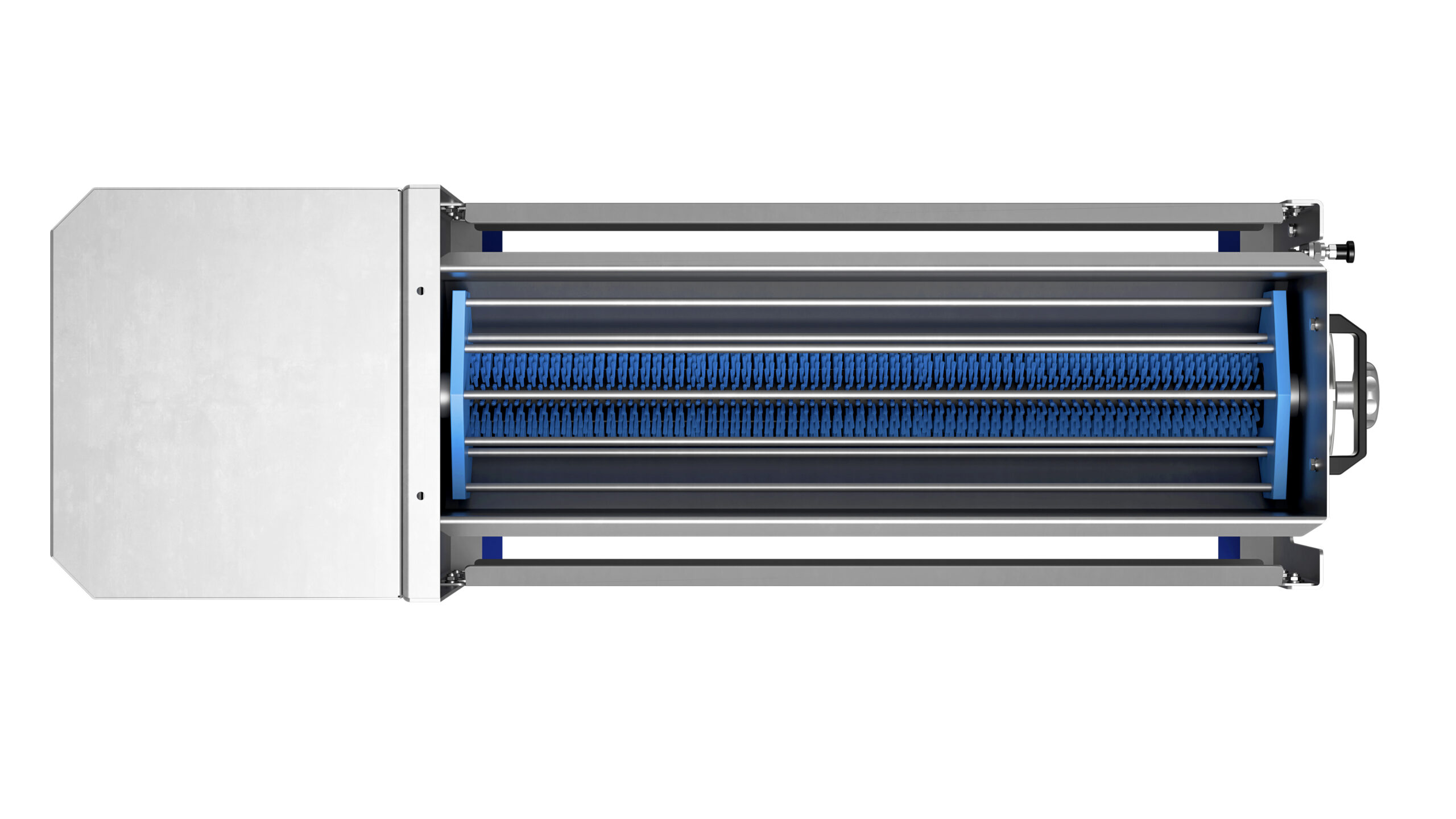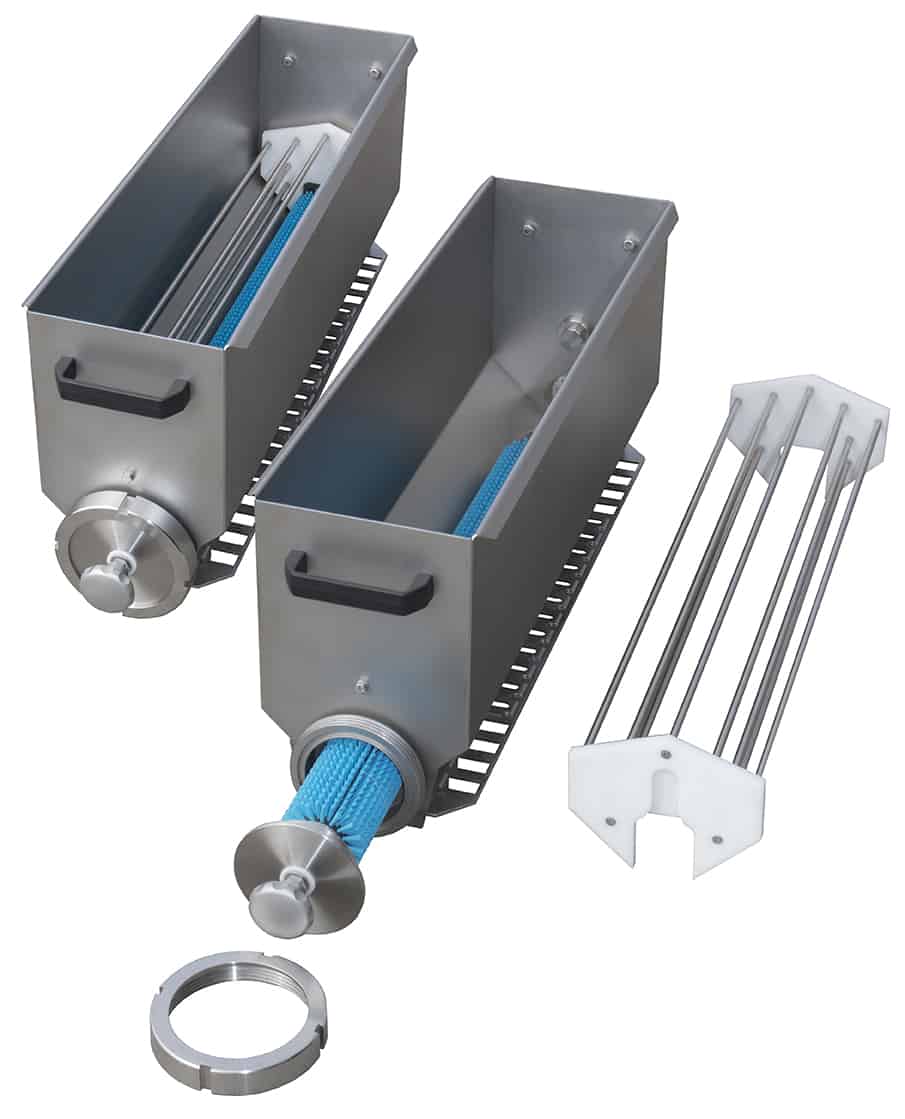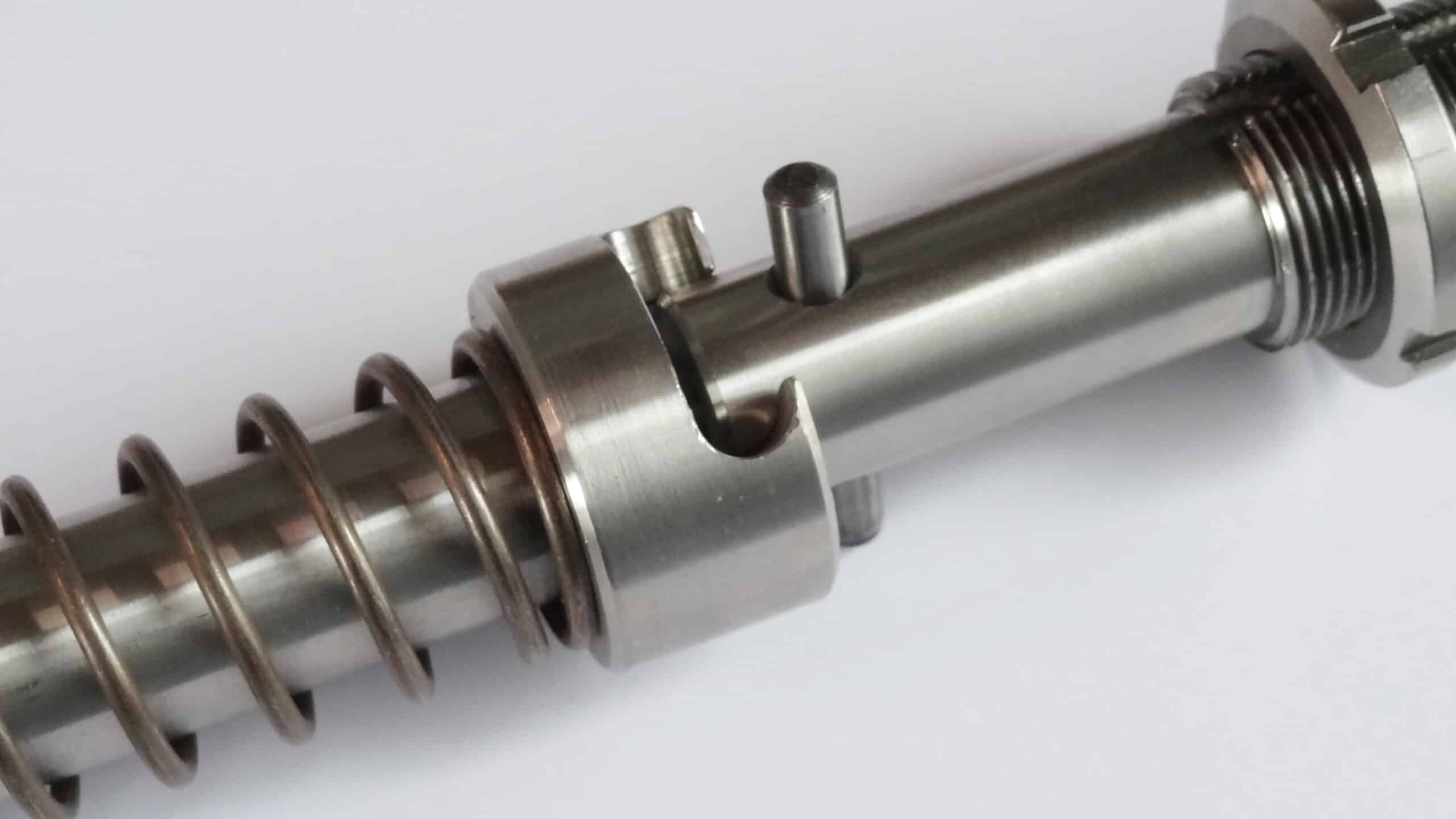 Seeder

with brush

Danmatic's Seeding Unit is a complete Stand Alone Unit for decoration.

The Seeding Unit is specially designed for gentle handling of topping such as: Sesame, poppy seeds, pumpkin seeds and more.

The seeding hopper is a separate unit and can easily be replaced when changing toppings. A flex-coupling on the backside will ensure a quick replacement of the hopper without the use of tools. Replacing the hopper takes less than a minute.

The optional vacuum conveyor automatically refills the seeding hopper.
Technical data
Available in seeding width from 300 to 1300 mm
Mobile unit operated via its own PLC-control
Manufactured in stainless steel and food approved materials
The vacuum conveyor is ATEX approved
Options
Extra seeding hoppers
Different type of brush suitable for different type of topping
Target manifold for extra precision
When using toppings that may clog up, an agitator can be fitted in the hopper
Automatic product detection; only topping when needed
Height adjustable framework
Mobile trolley for storage of extra seeding hoppers
The best result will be achieved, when combined with Danmatic's Moistening Roller Unit / Décor Unit VV for moisturizing the products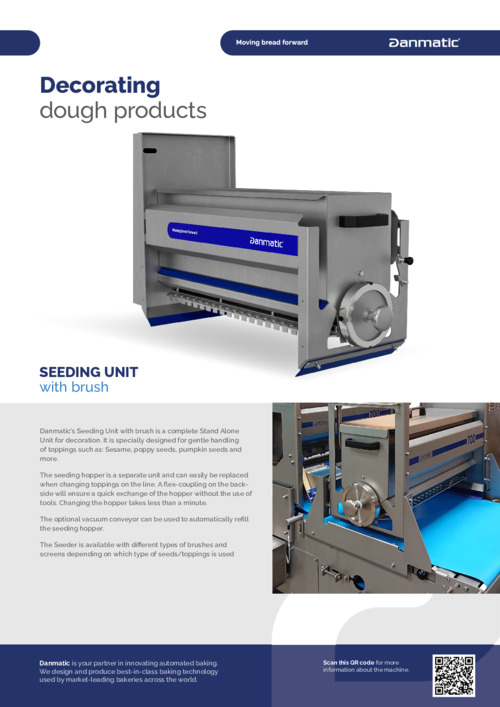 Download

datasheet

Feel free to download the datasheet on our Danmatic machines and learn more about our innovative products.

Download
Please contact

us

Please call us or send your general inquiries.

+45 8725 9800

danmatic@danmatic.dk